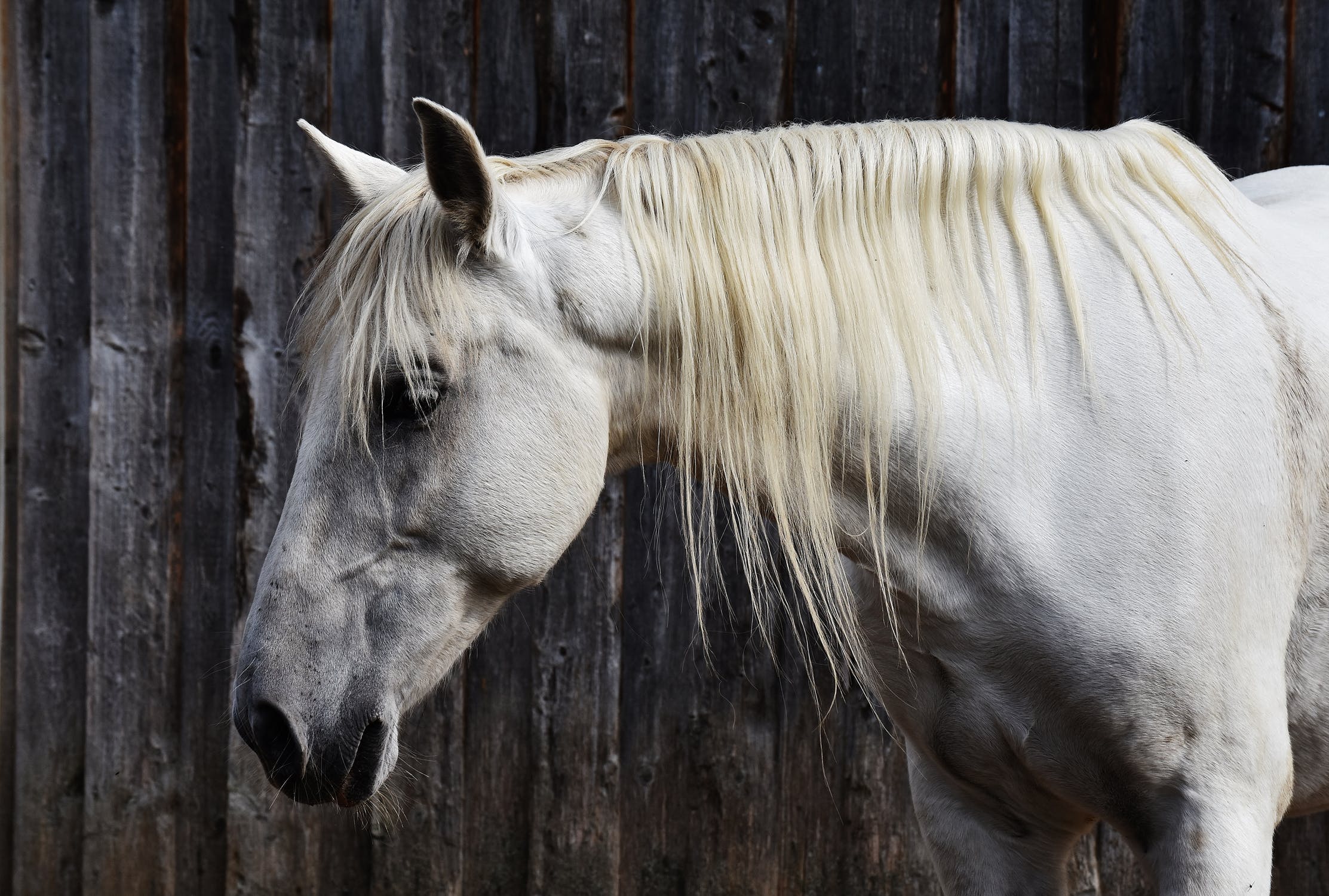 What are the factors that determine that one horse is faster, stronger, or more resilient than others? By looking at some of the sport's most celebrated winners we can see what factors have helped them along the way.
Secretariat Had a Perfect Bone Structure and Stride
Arguably the greatest race horse of all time, Secretariat was massive in size and had almost perfect balance. He was extremely well-muscled but that alone doesn't explain why he was able to become such an iconic champion.
Secretariat's finest moment came in 1973. As he strode away to win the Belmont Stakes by a massive distance, he become the first horse to win the Triple Crown in 25 years. He also picked up numerous awards. After his maiden race loss, he proved to be virtually unbeatable.
This horse was born to run. His bone structure and stride biomechanics were almost too perfect to be true. His stride was measured when training for the Preakness Stakes, and was seen to be a giant 24 feet 11 inches. With no flaws in his body and boundless energy, Secretariat was simply a phenomenon.
Man o' War Had a Huge Stride
If there is a horse that can challenge Secretariat to the title of the greatest race horse ever it is Man o' War. This giant American thoroughbred was widely voted as the greatest horse of the 20th century. He competed in 21 races, winning 20 of them. This horse was odds-on favourite in every race he entered, and won the majority of them by large distances.
Man o' War's career began in 1920. He missed the Kentucky Derby because he wasn't ready, but raced to victory in the Preakness Stakes and then left the rest of the field trailing to join the list of Belmont Stakes winners.
Among the unusual factors about Man o' War was his huge stride. This was measured at 28 feet, which some people believe was probably the longest stride in history. Like Secretariat, he had no obvious flaws in his bone structure or in his stride.
Red Rum Was Cured of an Incurable Bone Disease
Red Rum was a thoroughbred Irish steeplechaser who made history when he won the UK's Grand National three times in the 1970s. His incredible natural balance and bravery meant that he never once fell, despite competing in more than a hundred races.
His astonishing comeback from 30 lengths behind to win the 1973 title is often regarded as one of the finest performances in the history of horse racing. It is even more remarkable when we consider that Red Rum suffered from a debilitating bone disease that was said to have no cure.
Red Rum's owner, Ginger McCain, had seen other horses with this same condition recover by working on the soft sandy beaches around the Irish Sea. He took his horse to run there and the bone disease disappeared over time.
Winx Has an Unusual Cadence
Winx is an Australian thoroughbred who is now retired. She set a world record by charging to 33 consecutive wins from 2015 through to 2019, with 25 of them in Group 1 events. Among her impressive achievements was winning the Cox Plate four times and being named the best race horse in the world.
A major reason for her success seems to be her cadence, which has been described as "freakish". Her stride is a fairly modest 22.2 feet, but she takes more strides than other horses. Most only manage 12 strides in five seconds, but Wiz manages to fit in 14, giving her the ability to accelerate at will.