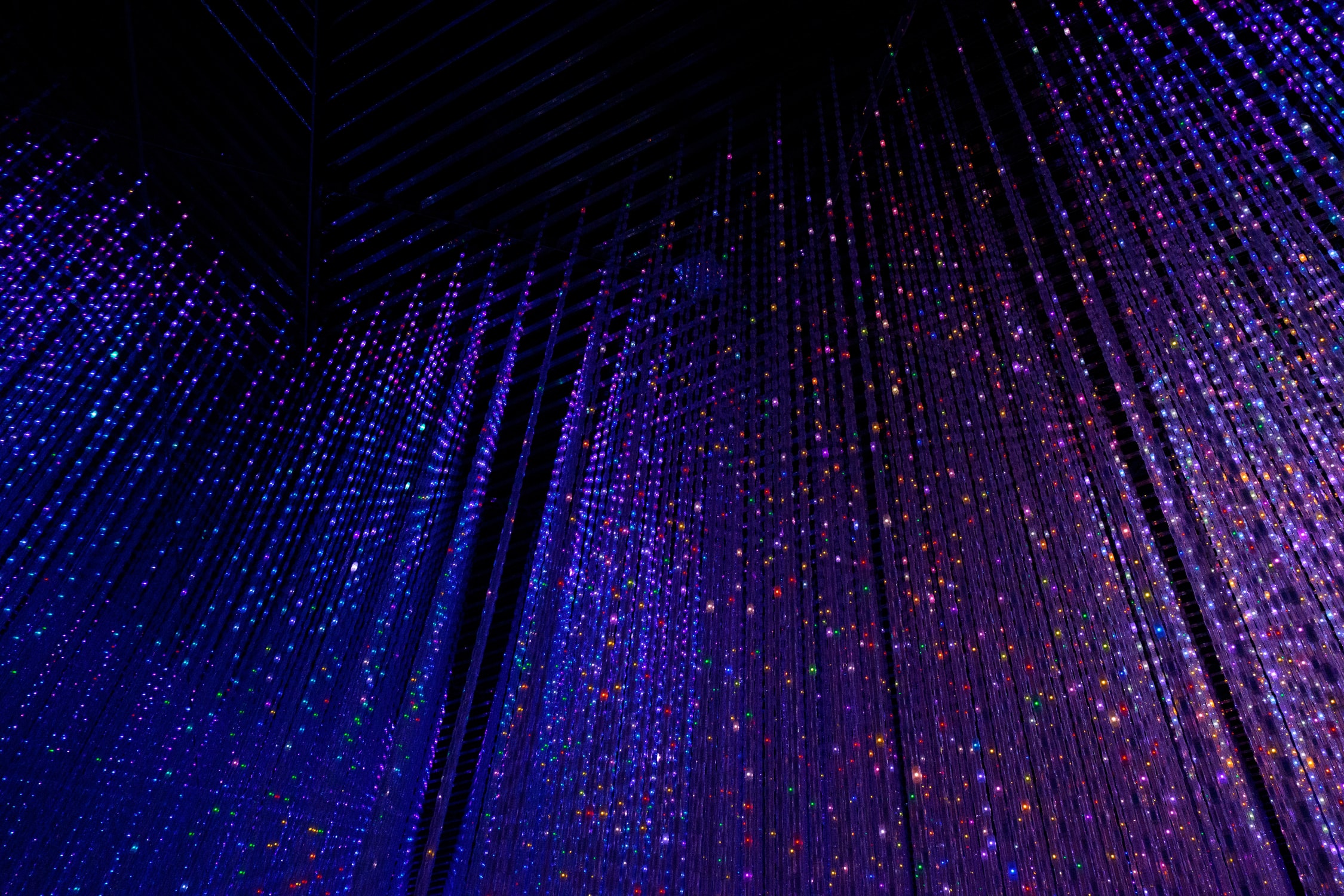 1. Digital Use Has Surged During COVID-19 Lockdowns
First up, GlobalWebIndex's dedicated Coronavirus Multi-Market Study finds that people have been spending considerably more time using digital devices during the current wave of COVID lockdowns, with mobile phones seeing the most widespread increases in use.
People have also been spending more time using other devices too though, with laptops, desktops, and tablets all seeing meaningful growth.

Almost half of internet users aged 16 to 64 say that they've been spending more time using social media too, and that finding has been echoed in reports by various social media companies like Facebook as well.
2. Global Digital User Numbers Continue to Grow
Lockdowns haven't resulted in a dramatic rise in the total number of people using connected technologies, but we've still seen some solid growth over the past few months.
The number of global internet users has grown by more than 7 percent over the past year, to reach 4.57 billion by the start of April 2020.
The number of social media users is growing even faster though, with more than 300 million people around the world starting to use social media over the past twelve months, bringing the global total to 3.81 billion.
3. Social Media Audiences Grow around the World
Individual social media platforms have been seeing an accelerated increase in their active user bases too.
Our analysis of the latest advertising audience data shows that marketers can reach nearly 50 million more people on Twitter in April 2020 compared to the levels we saw at the start of this year, which equates to a 14 percent increase in just the past 3 months.

Facebook's advertising audience has also grown, up by almost 4 percent since January, while Instagram's audience has increased by 4½ percent in the same period.
Sadly no new figures from TikTok this quarter, but the latest data from App Annie shows that the platform achieved the highest number of downloads of any mobile app across the Google Play and Apple iOS stores in March 2020, so there's a good chance the platform has been adding new users.
Those downloads won't necessarily all translate into regular active users though, and App Annie's latest published data suggest that TikTok still trails Instagram when it comes to monthly active users.
4. Video Calls Move to the Heart of Online Social Interactions
In addition to the social platforms that people were already using, video calling apps have seen a huge surge in adoption and use since governments started introducing social distancing measures.
Zoom has been one of the biggest winners; the company's app was the sixth most downloaded app around the world in March 2020, and they've also announced that daily active users have increased by a factor of 10 compared to pre-lockdown levels.

Zoom isn't the only video calling app that's winning though; App Annie's data also show that Google's Hangouts and Meet apps have seen a dramatic increase in downloads, while Houseparty has enjoyed a surge in use especially amongst younger users who have been unable to socialise with their friends in the real world.
5. More People are Watching more Streaming TV Content
Unsurprisingly, people have also been spending a lot more time consuming entertainment content.
Internet streaming platforms like Netflix and Disney Plus have been the obvious winners here, with both platforms announcing significant growth in paying subscribers since the start of the year.
GlobalWebIndex's data also shows that people have been spending considerably more time watching films and TV shows through these services, with almost one in three respondents saying they have been watching "significantly" more content.

People have also been spending more time watching videos on YouTube, which is all the more impressive when we consider that people were already watching more than 1 billion hours of content on YouTube every day, even before they went into lockdown.
6. People are Playing More Video Games – Especially on Mobile
People have also been spending lots more time playing video games, with GlobalWebIndex finding that more than 1 in 3 male internet users has turned to games as a way of coping with being housebound.

The latest data from App Annie suggests that mobile games have enjoyed an even bigger bump in interest, with people downloading 30 percent more games in the first three months of 2020 compared to the final quarter of 2019.
To put that in perspective, App Annie reports that the world's mobile users are currently downloading more than a billion games each week.
People have also been spending more money on mobile games, with consumer revenue from app and in-game purchases reaching almost US$17 billion in the first three months of the year – that's an increase of 5 percent compared to the end of 2019.

People aren't just playing more games, either. GlobalWebIndex has found that there has been a meaningful increase in the number of people watching esports since the start of the coronavirus pandemic, and this trend offers some interesting opportunities for marketers who would otherwise have focused on sports-related activities such as sponsorships.
7. People are Creating More of their Own Video Content
People have also been spending more time creating and uploading video content, with 1 in 7 internet users saying this is one of the ways they've been spending their time while housebound.

It's difficult to know whether these new behaviours will continue after the lockdown, but with so many more people now using video apps for both work and socialising, there's a good chance that these lockdown habits will help to accelerate video's move to the centre of people's social media behaviours.
8. The Cost of Social Media ads Has Fallen, but Engagement is Up
All of this extra time spent on social media means there are some interesting opportunities for advertisers too.
Admittedly many brands will be struggling with budget cuts at this time, but the good news is that the latest research suggests that the cost of digital advertising has come down by roughly 20 to 25 percent over the past 3 months.
What's more, people seem to be more engaged than they were at the start of the year too.
The latest data from Facebook shows that users clicked on a greater number of ads during March 2020 compared to December 2019, and they also left a greater number of comments.

New data from Locowise also shows that Facebook engagement has gone up for photo and video posts, while the company's analysis suggests that Facebook Pages' organic post reach has also increased for the first time in years.

But with the pandemic continuing to affect the lives of billions of people around the world, should brands even be thinking about advertising right now?
9. People's Perspectives on Advertising During the Pandemic
Well, the good news is that – provided companies act with empathy, sensitivity and compassion – the latest data suggest that there's no reason for brands to stop advertising during the coronavirus outbreak.
More than half of the internet users around the world surveyed by GlobalWebIndex said they approved of brands continuing to advertise during the pandemic, although research from Edelman suggests that brands may want to modify their approach.

In particular, brands should try to focus their efforts on activities that help their audiences cope in these troubled times. The emphasis should be on helping people solve problems, rather than on overtly selling your products.
One particularly interesting opportunity has arisen out of people's desire to put their lockdown time to good use, and the data suggests that how-to videos and tutorials represent a particularly compelling opportunity for marketers right now, especially for B2B brands.
10. Mix Planning: The Impact of Social Media Audience Overlaps
But if you're still not sure which digital channels and platforms to prioritise, this quarter's report has some particularly valuable new data.
We've teamed up with GlobalWebIndex to create this table which shows how many of each platform's users also use other social media platforms.

The key finding here – which follows a relatively obvious logic – is that the larger the platform's overall audience, the larger its unique audience.
However, there may be some surprises here for marketers – especially for those who have been wondering whether they should jump onto the hottest new social platforms.
This data reveals that barely 1 percent of TikTok's users are unique to the platform, meaning that marketers can reach almost every one of TikTok's users via other channels.
It's a similar story for Instagram, Snapchat and Twitter though, and marketers are able to reach almost all of these platforms' audiences via other social channels.
The crucial takeaway for marketers here is that you do not need to be active on every single platform, and in fact, a presence on just one or two social media channels will offer you the potential to reach almost all of the people in your audience who use social media.
That's not to say that you should just choose the two biggest platforms though; my advice would be to combine one of the larger platforms with one of the other options that offer the most relevant content formats for your brand's needs.
Digging Deeper
That's all for today's article, but if you'd like to dig deeper into the full report, you'll find out more on DataReportal.
And if you've got any questions on what all of this data means for your brand, or what these trends might mean for the future of digital, please feel free to ask those in the comments here, or on Twitter.
I'd like to say a big thank you to Hootsuite and We Are Social for making these reports possible, and to all of our wonderful partners who have been so generous with their data and support again this quarter:
But with that, stay safe, stay healthy, and stay connected, and I'll see you next time.