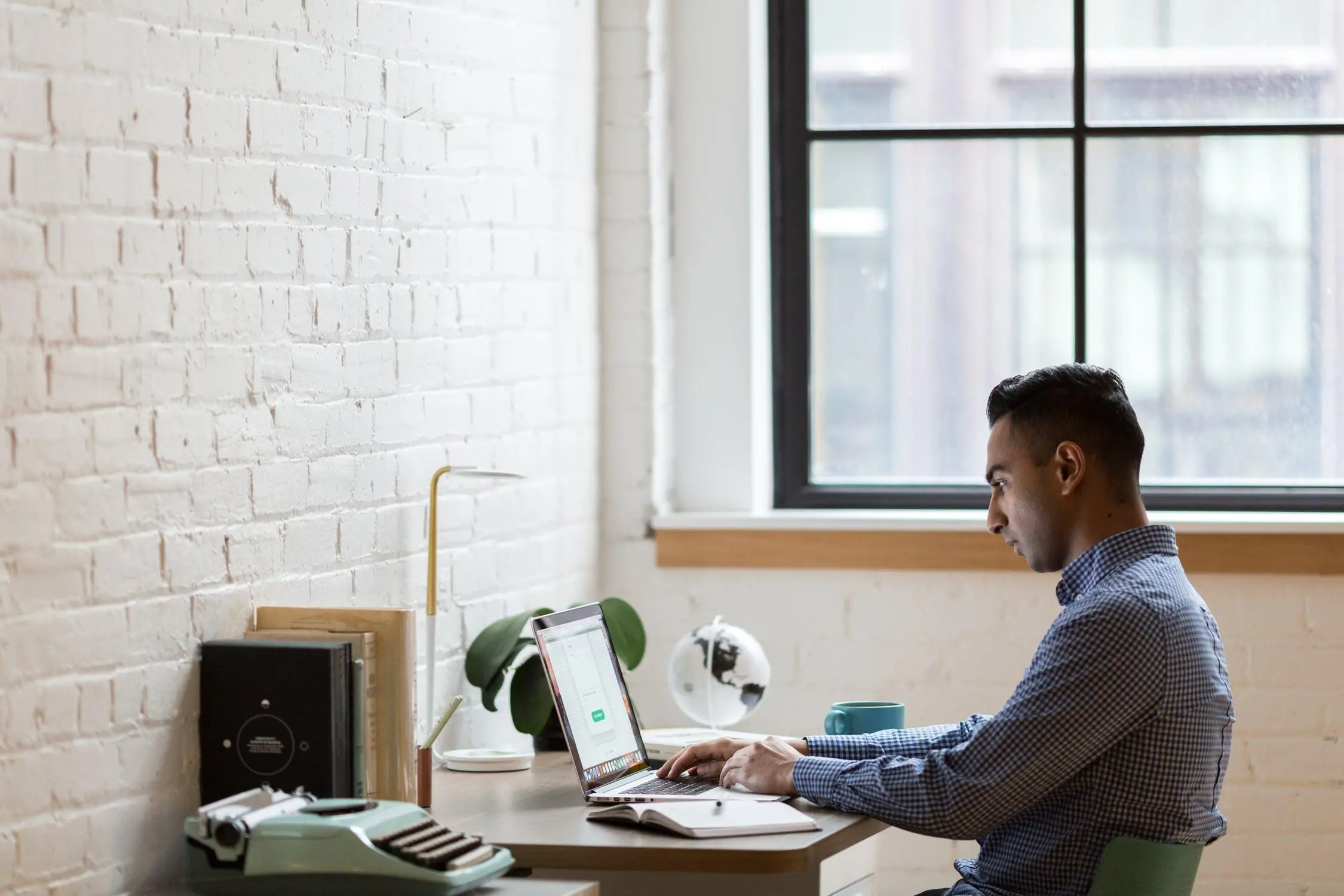 Our workplaces are ever-evolving. Workplace changes are accelerating. Early January of 2019, I traveled to Mexico to facilitate a workshop for a group of executives. I shared the platform with seven presenters from around the globe. During lunch, the discussion revolved around rapid changes that take place globally in the business environment today and how hard every company works to prepare and adapt to the changes. Everyone everywhere wants to be ahead in the game. And it is necessary to remain at the top in this environment, you've got to go that extra mile and prepare ahead of time for the changes. However, what we fail to realize is that while all mechanisms are geared towards preparing for these changes outwardly, we are unprepared from within. And because of this, there is constant tension and fear that looms within us due to which your full potential isn't seen at work. You really aren't giving your best despite the efforts and hard work that you put in.
Let me share here about Jim, the regional manager at a Fortune 500 company. On Christmas Eve, when everyone was celebrating in my neighborhood, Jim was feeling low. His company was undergoing a merger, and Jim was stressed out. As he was preparing his team for the merger and developing a strategic plan, inwardly Jim was fearful of losing his job. From the past one month, he was battling this feeling of fear and hoping his role would continue. Thankfully it did, but some of his team members were laid off, and some were temporarily relocated to another city causing them to leave their families behind. After eight months of the merger, things changed again and Jim was left with two options- to take the lay off package or relocate to another city. This put Jim in a tight spot because it got hard for him to take his family along as the duration of his project was undecided. With no other opportunity in his hand, Jim relocated leaving his family temporarily and coming back for short visits. The problem of Jim is a problem most of us are silently facing. The problem of fear- what if it's me next on the list? What if my business fails when the economy hits low?We are doing everything it takes to protect the company during times of changes and to be a successful change agent. We are preparing well for the changes in technologies and business. Yet, a successful transition is one of the most significant problems that modern organizations face today despite the best resources and training. This is because we over prepare for the exterior changes and remain underprepared to deal with our inner changes. We learn on how to be a great change agent yet from within we remain unprepared for the new generation to replace old generations, for old ideas to become obsolete, for layoff, retirements, and failures, for cultural changes and for the changes in the working conditions, automation, and machine learning. And because we lack this personal preparation, when moments of disasters and failures strike us, and tough situations at work grip us, we give up, we switch bosses and companies, and we become overwhelmed. We complain of uncertainty and stay tensed, yet we do not prepare. We are willing to waste our time and energy on complaining about the changes and feeling fearful, but we aren't willing to invest that time to overcome and overpower these changes.
Applying the following laws everyday has helped thousands of my clients globally to prepare for any changes that happen at the workplace. It allows you to remain robust which enables you, the company and your team to sail smoothly through rough waters.
# 1 Law of Impermanence: Everyone has problems and tough times. This is the law of nature. It makes no exceptions: to CEO's, Executives, managers, entrepreneurs as well as individual contributors. You just cannot turn a blind eye to it and fool yourself into believing that problems come to other people but will spare you. It will not. It is best to prepare yourself for it and when it happens, welcome it with a smile on your lips. Start by practicing the power of detachment which simply means do everything in your power for what you want, but don't forget to detach. This is because of the universal law of Impermanence. Things change, people change, times change. When you feel like utter garbage, know that it won't last. When you are sitting on top of the world, that too will end. We get disturbed in our career life not because things are impermanent. It is because we believe things are permanent. When you realize that everything in the business sphere is impermanent, that everything in it will come to an end, is the time you are able to face the ever-changing and disruptive professional world fearlessly and afresh.
#2 Law of Connection: Knowing well that our work environment is full of uncertainty, I often ask people what they have done to walk through the challenging time smoothly. What connections have you built inside and outside of your organization? I often speak and coach on a technique I call ASAAP(Ace Stroke At Accelerated Pace) that helps make 'real' connections with people within 120 seconds. The more you grow your connections and build 'real connections', the more confident you become and start to prepare yourself for any change.
#3 Law of Capacity: The job recession here in America in early 2000 was a signal to all that the era of retiring with a gold watch is long gone. It is so imperative that you raise your leadership capacity every day. I often coach people on powerful and unique techniques to grow their leadership capacity and stand out from the crowd because I believe that uncertainty in the corporate and business world will soon increase, and your best protection is to increase your leadership capacity. Raise yourself to such heights that you remain unaffected with changes. Acquire new skills to set yourself apart from your contemporaries, and work hard to build your reputation and credibility. You may not be irreplaceable, but at least you've brought yourself up to a high level.
Change is hard. Really hard. But change is doable when you have prepared yourself internally. When you are ready, everything changes-even your results. When you are ready, your organization is able to move through the most challenging changes and reorganizations. Don't hope for the problem not to touch you. Don't just pray for your name to be off that layoff list. Don't wait for the economy to change so that your business boost up again. Start to prepare internally and be ready for any change. You are here not just to survive but to thrive at your workplace!