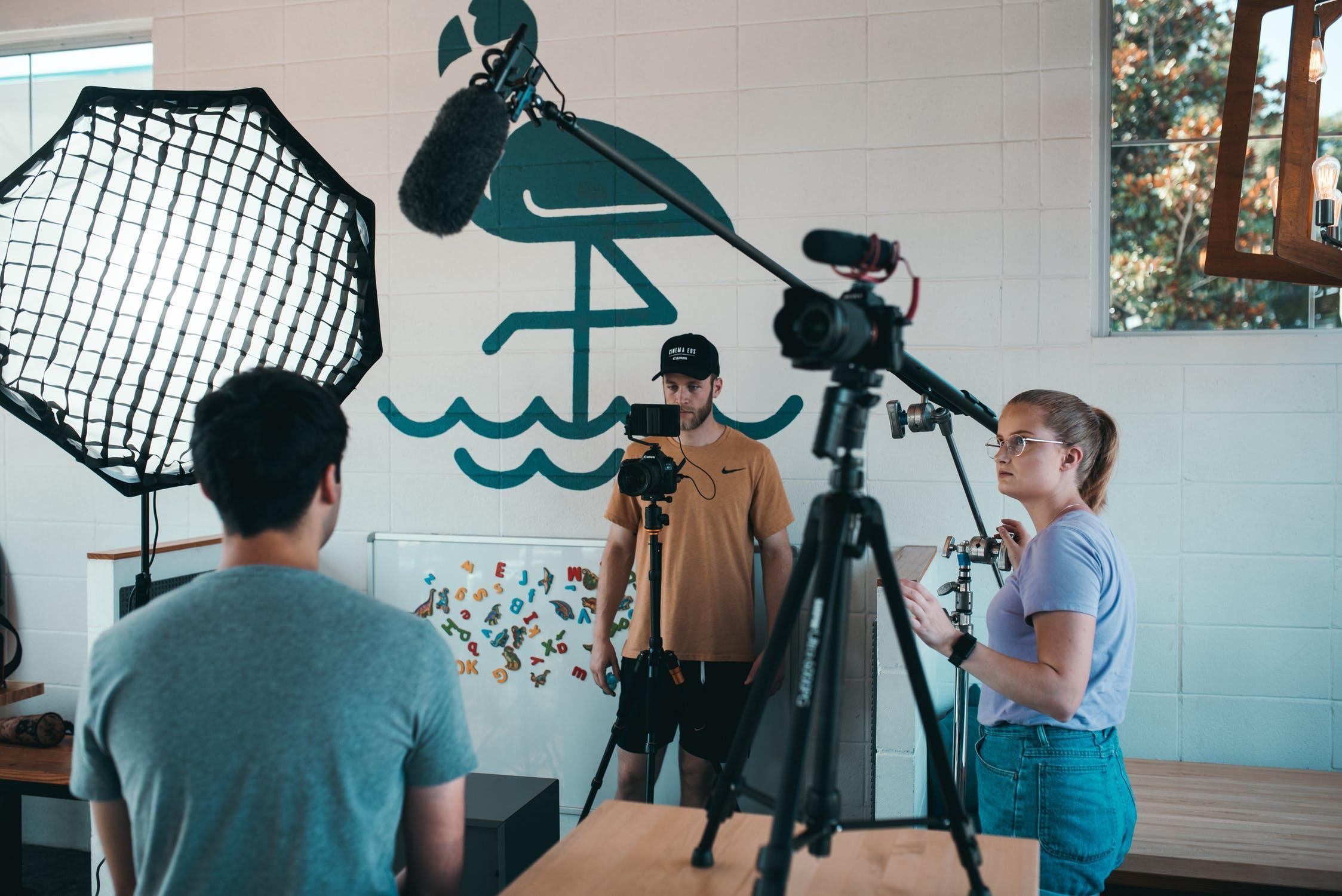 Ok, so you have been a fan of online content for some years, and now you have an idea that you think you can blow up on YouTube.
Well, if this sounds like you, then you are probably wondering what the best way to put together a studio for your content that is going to look amazing is.
In this post, we are going to be looking at some of the essentials you are going to need for your studio. We are going to go ahead and presume you already have a decent PC or Mac for editing your content and just look at some of the other things you will definitely need if you are going to make awesome content.


Image Credit - Pexels CC0 Licence
Sound
One of the first things you need to consider when it comes to arming up your studio will always be sound. Many people seem to put the camera they buy as their main priority, and this is often the biggest mistake.
The thing you need to remember about your content is this; if your sound sucks, people will bounce. It matters not if your video is in 4K quality; if you cannot be heard, people will lose interest fast.
Now, when it comes to purchasing microphones, you may be tempted to spend big, don't bother. All you need for incredible sound is a decent two-channel mixer and a cheap microphone like a Neewer. This should cost you less than $100, and your sound will be better than any USB microphone you can buy.
Camera
Ok, so this is the part you are probably all waiting for right? Well, it may surprise you to find that you will get no Sony A7iii recommendation here. While it may be an amazing camera, you need to run before you can walk.
To begin with, you can look at a few options. If you are on a budget, then get yourself a Logitech C920, if you want to spend a little more, then you may want to look at the Canon Rebel SL2.
When choosing a camera for video, you may want to start by looking at the second-hand market. While this isn't ideal for photography, for videography you can save yourself hundreds and get yourself an awesome camera.
Lighting
Now we are onto the final thing, and it's what's going to make your content look amazing. One of the biggest mistakes you will find when it comes to content creators is that they will spend thousands on a camera, only to have zero understanding of lighting.
Lighting for your studio is a simple concept, you need a box light for your filming area, a few key lights for the talent and finally, something like an LED panel light to give your background some definition.
When it comes down to your lighting, you may need to make some tweaks to suit the layout of your studio. But when it comes down to it, you may find that it's better to spend and extra $20 on lighting that an extra $200 on your camera.