If you're looking for advice on how to grow and scale your startup or business, then don't miss Jeff Hoffman.
He is the founder of booking.com, award-winning global entrepreneur, proven CEO, worldwide motivational speaker, bestselling author, and Hollywood film producer.
Jeff has been an entrepreneurial CEO from the second day he joined university. He got kicked out of Yale University because he couldn't pay the tuition fees and started a business on his second day of school to pay for his college education.
You might have heard of his little venture… booking.com (priceline.com in the US).
Jeff has recently put pen to paper and written down the seven principles for growing a business in his book, SCALE: Seven Proven Principles to Grow Your Business and Get Your Life Back.
In this interview, Jeff talks about the importance of mindset, why CEOs need to get out of the way, and what the role of a CEO really is. So grab a pen and paper now, this is a truly insightful article, you'll want to take notes.
On today's topics:
The importance of mindset

Why CEOs need to get out of the way

How to recruit great people

The CEO's job

Learn why your customers buy from you
Links:
Book recommendations:
How to Scale Your Business with Jeff Hoffman
Jeff Hoffman is an award-winning global entrepreneur, proven CEO, worldwide motivational speaker, bestselling author, Hollywood film producer, a producer of a Grammy Award winning jazz album, and executive producer of an Emmy Award winning television show.
He is an Executive Producer and stars in the groundbreaking new TV series GOING PUBLIC, a show where viewers worldwide can invest in the startups that Jeff is mentoring on the air.
In his career he has been the founder of multiple startups, he has been the CEO of both public and private companies, and he has served as a senior executive in many capacities. Jeff has also been part of a number of well-known successful startups, including Booking.com, uBid.com and more.
More recently, Jeff has put pen to paper as a means to help other entrepreneurs grow and scale their own businesses, because as a serial entrepreneur, Jeff has seen time and again that the type of issues that startups struggle with are the same things.
But before we get into lessons learned, let's quickly go back to the beginning of his entrepreneurial journey.
The Importance of Mindset
On day one of university, Yale University kicked Jeff out because he hadn't paid his tuition fees. So he started a software company on day two of his first week at school, you might have heard of it – booking.com…
"I was already writing code and teaching myself as I was taking classes, and ultimately my company funded my entire college education on my own. But I was running a software biz. So I was in the tech space on day one, actually, literally day two."
And that takes a certain type of mindset.
As Jeff says, your attitude determines your outcome. Having watched his single mother work hard and raise four kids, keeping them in an area of town she could not afford so that her kids could go to a good school, Jeff learned from an early age if you want something, figure it out for yourself, and then be willing to work hard because there's always a way to get to where you want to go.
Scale
Time and again founders approach Jeff asking him for advice for how to scale their companies. So one day he decided to write down what he'd learned so far:
"So many people kept coming up and saying, 'my business from launch to now grew really fast. But now I've hit a plateau. And I'm working harder than ever before. And I'm just not getting the growth rate, how do I get to the next level?' And so we wrote a book to answer that question."
The good news, says Jeff, is that there are a relatively finite number of challenges in scaling a business. Most entrepreneurs and small business owners that are trying to scale are struggling with the same problems, especially in tech.
Why CEOs Need to Get out of the Way
The first and biggest challenge to scaling a business, says Jeff, is you. As the founder, you're the brilliant person with the idea. As the CEO, the one who founded the company, you think the onus is on you to come up with the ideas and tell people what to do.
And a lot of people think a CEO's job or a leader's job is to tell people what to do. But, they're wrong, says Jeff.
"The moment that our business started to grow, [was] when I figured out that the key to success is that you can't scale till you can get out of the way. And you can't get out of the way until you can trust and empower people. And you can't trust and empower people until you're surrounded by people smarter than you."
A real leader's job, says Jeff, is not to tell people what to do, it's not to create followers, it's to grow other leaders.
"And so when I spent less time telling people what to do, and more time hunting for people smarter than me and just getting out of their way. When I flipped the pyramid to more of a servant leadership model. That's when things took off."
As the CEO you're not as smart as you think you are. You're not good at everything.
"You may be doing the books and designing the products and doing the marketing and the sales pitches, and it's going well, but the truth is, I have never hired an engineer who did all my taxes and then wrote all our marketing copy. My accountant does my taxes. Our marketing people write our copy. So likewise, why is it you think you can do all these things?"
Hire People Smarter Than You
Jeff is a software engineer, but he's not the best at writing code, and when the other developers told him he sucked, the penny dropped. They all have the same degree, but he was not in the same league as them. They were rockstars in comparison. He was the one holding them back.
He realised that he needed to hire people in every department who were smarter than him, and he just needed to keep out of the way and let them get on with it.
"That's the problem. That's the one that everybody's stuck on, they tell me: 'I'm putting in more hours than I ever have'. And I'm like, actually, you should be putting in less. And you should be spending your time finding those rockstars and letting them run your company."
There's an old adage in business that says, if you want something done right, do it yourself. But, says Jeff, that is the worst advice you could ever take.
"I held on too long to too many areas that later when I figured that out, our other companies grew way faster, because I didn't make that mistake again later."
How to Recruit Great People
Don't assume that because you're a startup and you can't afford the best people yet that they won't come and work for you. You're working for free, grafting hard to build a business. You're betting on yourself, says Jeff. You aren't the only one who's willing to do that.
You may not be able to pay them a competitive salary yet, but you can give them equity in the company and ask them to bet on themselves. Don't listen to the investors who tell you not to part with equity – would you rather own 100% of nothing, or give away a small percentage of a giant business? Greed doesn't work.
"I couldn't afford a CFO or a head of finance. So I knew a guy that was a corporate finance director. And I asked him to come over every Wednesday night, and I bought him dinner. Right for pizza and a beer, he did my books. So I paid him three hours a week and bought him dinner. So instead of saying, I'll wait until I can hire somebody, I had a three hour a week CFO. And that worked until I could hire that very guy full time."
Secondly, when prospective employees walk through your doors, says Jeff, don't pitch them your dream. Instead, ask them to share their dream, what they're trying to accomplish with their life, and see if you can help them get to where they want to go through a career at your company. Focus on what they want, not what you want them to do.
"I discovered when I sold that first tech company to a fortune 500 company that in the years since the day I started it to the day we sold it not one person that worked for me ever quit. And I said why do we have a zero voluntary turnover? And they said because we never worked anywhere where someone asks us what our life's goals were. And we actually believe that you were trying to help us get there every day."
The CEO's Job
One of the key roles of a CEO is talent hunting – to find the people smarter than they are. The other part of a CEO's job, says Jeff, is to build the culture.
"I am a huge believer in that part of what draws those great people to a company is the culture of the company. Because they already know they're going to make money, right? They've been making money. They're rock stars, by definition. So they care a lot about the culture of the place."
Don't just have values, says Jeff, display them, live them, write them on the wall.
"One of the values that was on the wall was humanity. People today say 'people over profits', but that phrase wasn't out there then. So I just wrote: humanity first – take good care of people, And the rest will work itself out."
Learn Why Your Customers Buy From You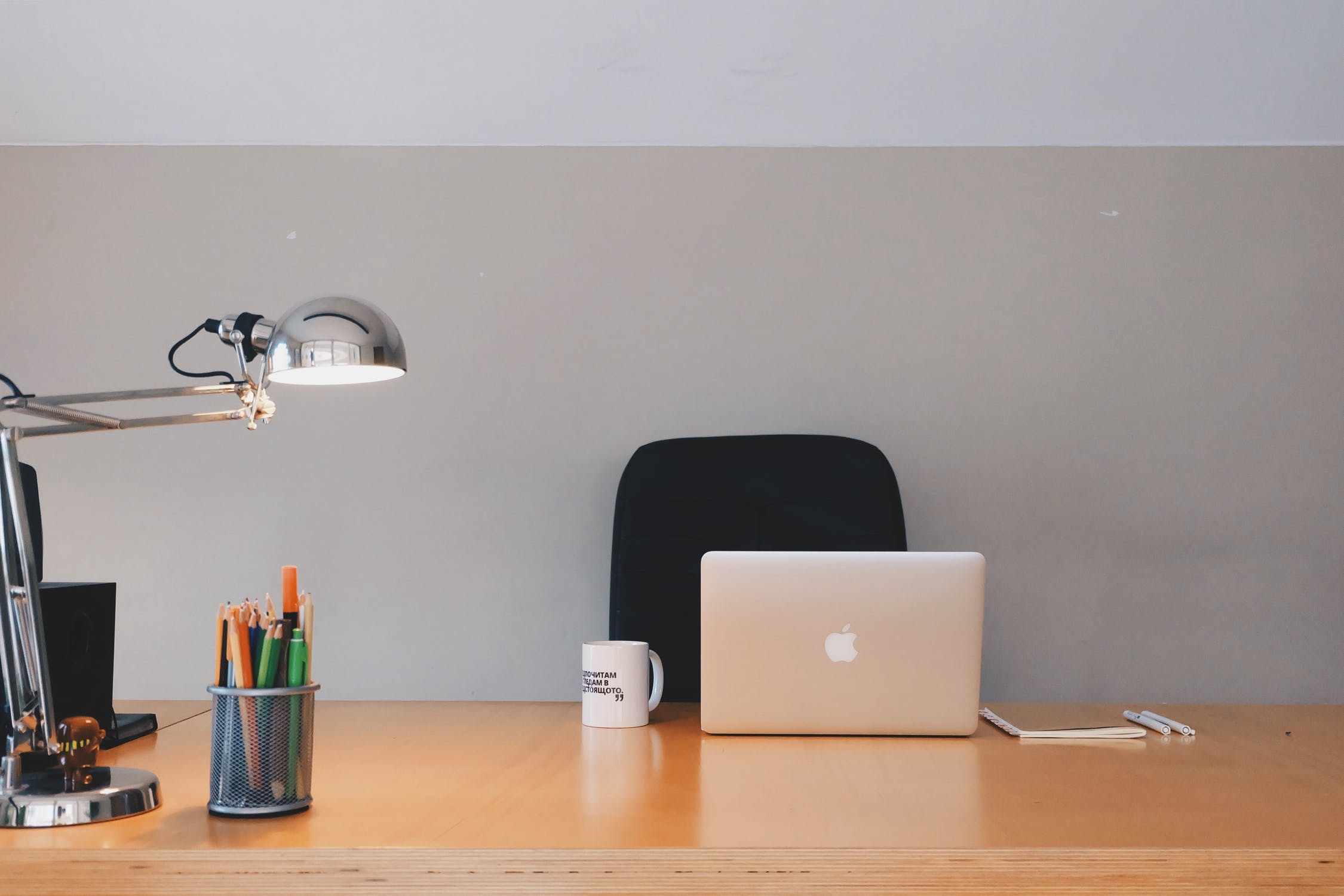 Don't do a survey before the sale to find out what people are going to buy, says Jeff, you'll be given an answer and you'll assume it's why they chose you, but most of the time that's not the reason.
"It's been proven that when people are being surveyed they want to appear smart. So they answer the survey with the answers they think are smart."
The key, says Jeff, is to survey people after they've bought your product, go back to them and ask them what the reason was they bought your product. Ask them: if you could give me the one and only one single most important reason you bought our product. What was that reason?
The answer they give is how you should then market the product.
And hire great salespeople, says Jeff.
"You ran out of money because you suck at selling, because you didn't sell enough. And you didn't sell enough because you're not good at it. The inability to sell well is what kills most companies. [There are] a lot of great products on the market that didn't sell well, and they lost to lesser products which just [had] better salespeople."