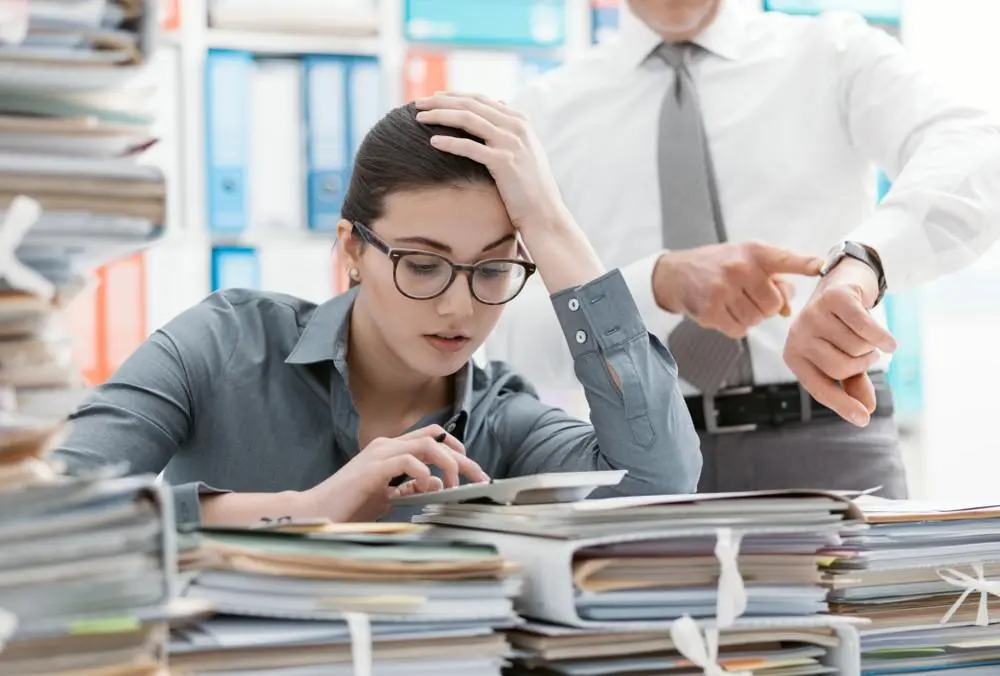 I was asked to evaluate a specific manager in a mid-sized company and it didn't take long to figure out the problem. His rise to a position of leadership wasn't much different than why most organizations promote people. He was a great performer who had provided a lot of value to his organization. As a result and to incentivize his loyalty, he was promoted. In the years after, the indicators that his team had fallen behind became clear.
The turnover rate was higher than other departments, negativity and pessimism surrounded his group and subpar teamwork was rampant among its members.
The reasons for this were clear; he took too much pride in his work and restricted participation from others. He worked tirelessly to alleviate problems and correct the mistakes of his team. He continued to bar his employees from contributing despite their capabilities.
It could be argued that it was his controlling nature or his perfectionist style, but the reality was much more detrimental. He was committing the cardinal sin while leading his people by selling his employees short.
An all too common issue with leadership in the workplace is people in these roles not giving their direct reports a fighting chance. Not only do people want to be led, but they deserve a leader who is willing to give up control and responsibility to help them to become the best version of themselves.
Stop micromanaging, selling your employees short and allow your people to flourish by enacting these ideas:
Build Relationships Based on Trust
Relationships are the foundation of a successful work environment. When team members do not trust their leader, or conversely, it is only a matter of time until this is exposed. Much like a teenager's first fender bender, it is not a matter of "if," but the "when."
As Bill McDermott, the CEO of SAP, said on the Follow My Lead Podcast, "Trust is the ultimate human currency." Developing trust-filled relationships is the responsibility of the person who leads the pack. The sooner a leader can grasp this function of their role, the better off their group will be.
Be Clear about the Standards
A standard, simply put, is defining what good looks like. Leaders who sell their employees short frequently assume they understand the standards without explanation. As you would guess, this assumption is wrong. I teach in the Welder Leader Program, in order to meet or exceed these standards, expectations must be clearly communicated and defined. In not doing so, a leader creates the opportunity for gaps in work and the likelihood that assignments will not be up to par.
Mutually Agree Upon the Behaviors that Produce Results
Behaviors are defined as the way in which someone consciously acts or conducts oneself. The key word here is conscious. Behaviors are often incorrectly used interchangeably with habits. Where a behavior is a conscious decision a habit is something you do so often it becomes an integral part of your being. An unconscious act.
Behaviors can and do vary from person to person. With this in mind, mutually agreeing upon a team member's behaviors that produce their best work allows a leader to hold them accountable for the process instead of the results.
Hold them Accountable
Accountability is one of those uncomfortable words that most people do not like to say or even think about because it brings up a vision of conflict. While conflict can arise from holding people accountable they are very different things. Author Pat Lencioni says it best in his book, The Advantage, "Accountability is all about having the courage to confront someone about their deficiencies, to stand in the moment to deal with their reaction."
Once articulated, you must commit to communicating when team members do not meet required behavioral expectations. Act immediately when you observe an instance of or a consistent pattern of deficient behavior and avoid doing a disservice to your employees.
Provide Challenging Work
A common problem among leaders who sell their employees short is not providing enough challenging work. This often stems from the fear that employees cannot handle a given task. Worse than this, a leader may try to shield them from failure. Without the chance to step outside of their comfort-zone, it is impossible for a person to improve. When given a challenge, future skills and success can is attainable by individuals and an organization.
A leadership position requires the continued empowerment of team members. The necessary growth for success will never come if a leader does not build relationships based on trust, agree on the behaviors that produce results, hold employees accountable, and provide challenging work. By relaxing control and allowing employees to take on larger participant roles, a leader can more efficiently provide their team with the tools to accomplish mutual goals.
A version of this article originally appeared on Inc.com
Free Welder Leader Profile Assessment: Join over 20k leaders and discover how well you are leveraging love and discipline as a leader and find out what profile you are for free.
90 Day Epic Leadership Challenge: Join John for 90 days to become the best leader you can be at work, home, and for yourself. Find out more here.
About the Author: John Eades is the CEO of LearnLoft, a full-service organizational health company focused on improving culture and developing modern leaders. John was named one of LinkedIn's 2017 Top Voices in Management & Workplace and was awarded the 2017 Readership Award by Training Industry.com. John is also the host of the "Follow My Lead" Podcast, a show that transfers stories and best practices from today's leaders to the leaders of tomorrow. He is also the author of FML: Standing Out and Being a Leader and the upcoming book "The Welder Leader." You follow him on instagram @johngeades.