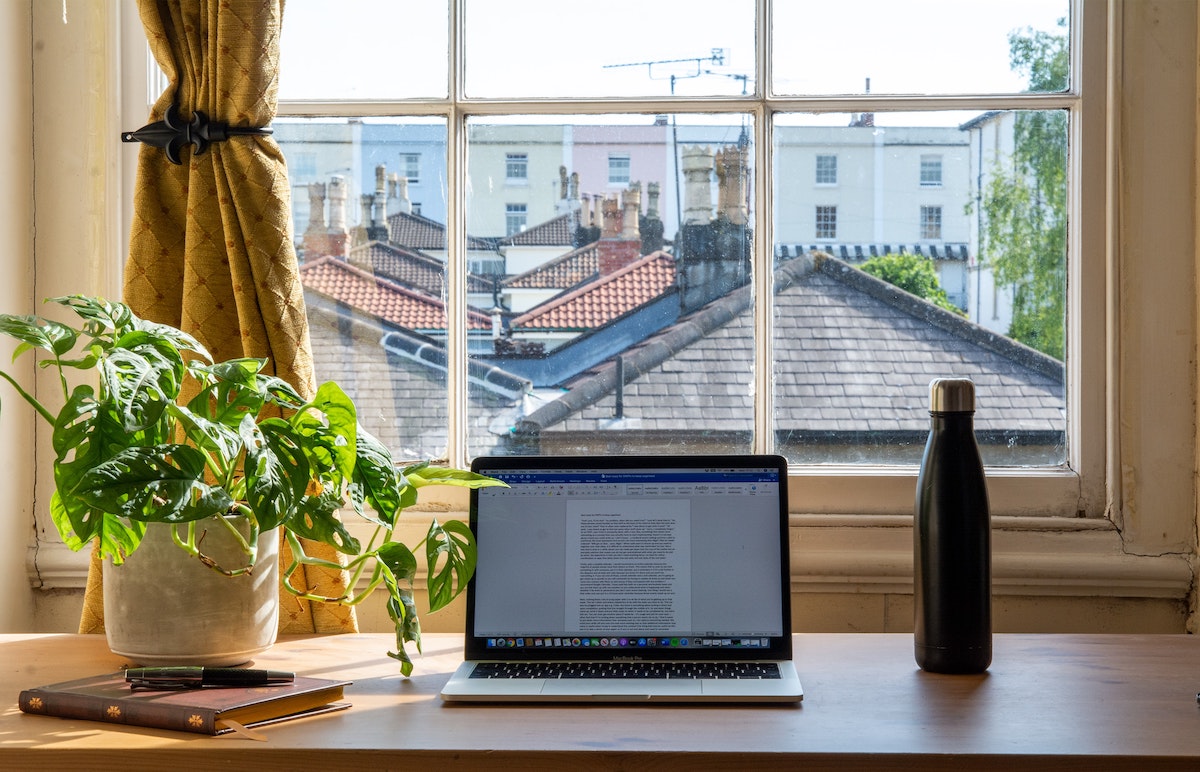 The COVID-19 pandemic outbreak has forced much of the world into lockdown, making it necessary for most employees to switch to working from home.
Many famous companies like Microsoft, Twitter, Amazon, and Chevron have adopted work-from-home policies for most of their employees.
For people new to working remotely, it demands a change of daily habits and routine to make it all work.
Working away from the office creates its own challenges. It is easy to get distracted when you don't have your overbearing boss breathing down your neck. And you are not influenced by the pressure of being surrounded by colleagues that are hard at work. Here is how you maintain productivity when working from home.
1. Create a Designated Workspace
This is the first and one of the most important things you need to do. You need to approach working from home like you usually do at your office.
You should carve out a space as a home office and equip it with the necessary tools for remote work. You need your laptop, computer monitors, internet connectivity, and any other tools your job requires.
The space must be optimized for productive work and the idea that you can lie down on your bed with your laptop and get things done is often unrealistic for most people.
The ideal space will have an upright chair, and a table and boundaries must be created to make it clear to other occupants of your home that it is your workspace.
If you have a dedicated workspace that is optimized for productivity, you can even be more industrious working from home than you would be if you were working at the office.
According to a Flexjobs survey, 68% of employees say the absence of interruptions from their colleagues and the stress of office politics makes them more productive when working from home.
2. Know Yourself
You know yourself better than anyone. You know what motivates you, what distracts you, and when you are most productive.
We are all different, and very few of us can maintain an optimal level of concentration for many hours at a stretch. Usually, our levels of concentration ebb and flow, and you must have a firm grasp of how this applies to you.
If you know your most productive hours, you can design a schedule that assigns your most important tasks to those periods of the day.
Your hardest tasks should be completed in your most productive hours of the day. Less important duties and other logistical obligations should be completed in those periods of the day when you know your concentration levels will be suboptimal.
For many people, the most productive time of the day is early in the morning or late in the evening. If you are a morning person and you are working from home – it is a good idea to get your work done before you even take your breakfast.
Work until you hit a lull in your concentration, then you can take a break and eat. This allows you to get the most important tasks out the way before you face your other obligations during the remaining hours of the day.
For some, working at home is simply impossible. Some people need chatter and some background noise to stimulate them, and a home office may not be the perfect environment.
If that applies to you, you can step out and try to get some work done at the local coffee shop or library.
3. Harness the Power of Technology
Modern technology makes remote work possible. There is a wealth of apps and software tools that allow you to maintain constant communication with your workplace. These tools also allow you to collaborate and hold virtual meetings.
The responsibility for selecting the right set of tools often lies with the employer. Tools like Slack, Trello, Zoom, Microsoft Teams, Google Docs, and others make remote work a breeze.
Slack allows you to maintain constant communication with other members of your team wherever they may be on the planet, Trello optimizes project management and the allocation of tasks, Zoom and Microsoft Teams is used for video conferencing, and Google Docs allows for collaboration on documents.
For many, these tools may present a new experience, and that will come with its own learning curve. The good thing is that all of them are easy to use and understand, and there is a wealth of free resources online to answer any questions you may have.
4. Set Ground Rules for Your Companions at Home
Some of us live alone, but most of us have families or other companions that we live with. These individuals can quickly become a distraction.
If you are going to avoid getting distracted, you need to make your expectations apparent.
Your roommates, kids, spouses, relatives, and pets should be told to respect your workspace and stay clear when you are working.
It is easy to get distracted at home. For those who feel the idea can work for them, putting on headphones is an excellent way to block out all the unwanted external noise.
Also, kids can be a significant distraction since schools are closed during the lockdown. You could even have a baby or very young kids – this is when you need to make minor adjustments.
Your working hours will have to be flexible. When your kids need your attention, focus on them, and when they are asleep or keeping themselves entertained, you go into work mode.
Final Thoughts
The COVID-19 pandemic has severely impacted businesses, with many of them completely closed. The ensuing lockdowns and movement restrictions mean that surviving companies will have to figure out work-from-home transition without sacrificing productivity.
Therefore, workers will have to get used to working from home since it may take some time for the rampaging virus to be contained.