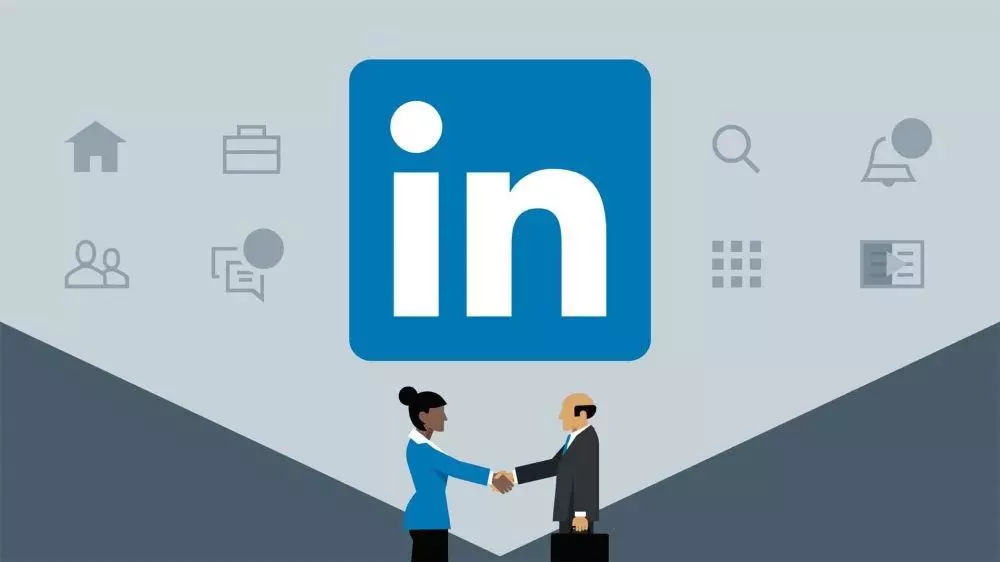 LinkedIn seems to be a booming platform for businesses to showcase their services, products and success.
With Microsoft having taken over LinkedIn, it has emerged as a more powerful tool for networking, generating leads and creating brand awareness. LinkedIn is focused on both B2B as well as B2C conversions. Ask yourself: Are you using LinkedIn for marketing your business? Statistics reveal that LinkedIn is used more by businesses and B2B marketers to create brand awareness and also generate valuable leads and business through it. According to research, LinkedIn has the maximum potential to generate leads, thanks to its professional nature. If you're looking to boost your conversions and get your business back on track in 2018, here are LinkedIn tips for your businesses: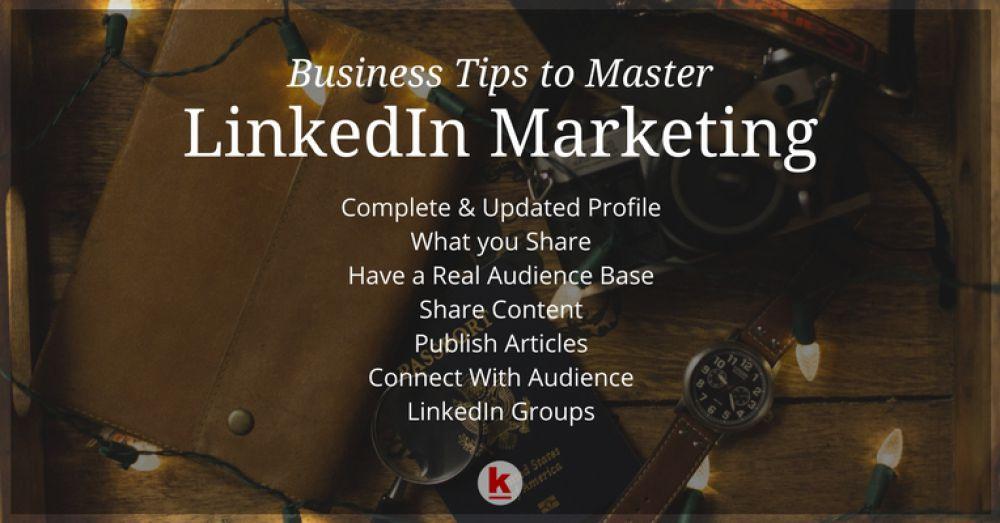 Complete and Updated Profile
Great success starts with a good foundation. The most basic thing you can do to leverage LinkedIn as a powerful marketing tool is to make sure your profile is complete and up to date. Very often, accomplished professionals and individuals miss out on providing the tiniest of details on LinkedIn. Sometimes, they even forget to update their information for years! Forgetting to do these basic tasks can create a negative impression on visitors who visit your profile and also give a hint of unprofessionalism.
For you to find success through LinkedIn, your profile must be completely updated and must contain every bit of information that may be important to anybody who stumbles upon your profile. This also goes for company pages on LinkedIn. If you're trying to drive traffic to your company page in the quest of a conversion, make sure your page is updated and contains the right information. Add your achievements, awards, milestones, previous work experience, accolades or even content created by you.
What you Share
You could be one of the most accomplished professionals on LinkedIn. But unless you share useful, knowledgeable or inspirational information through your profile, you are unlikely to come across as an established individual. This in turn, will have an adverse effect on your business as well.
For starters, share content and information that you are confident about and believe in. If you stand for something, let your network know. If you're not familiar with a certain topics, it's best to not share your opinion or suggestions, simply because you are not an expert in that field. Readers in your network should be inclined towards your LinkedIn profile because of your expertise in a certain field. All said and done, LinkedIn is a professional platform, and to be taken seriously you must act seriously.
Discover your Audience Base
One of the elements involved in becoming successful or established on LinkedIn is your network and its size. Unless you have a large network of people who are genuinely interested in your activities, there is no point of sharing information. To truly leverage LinkedIn as a marketing tool, you must discover who your real audience base is. Understand your target market in order to better cater to them through posts and content that you share on LinkedIn. For starters, you can observe similar professionals in the same industry as yours and see how they keep their readers satisfied and happy. However, this is not as easy a task! Good things take time and growing your LinkedIn network is no exception! It does take time to build credibility and establish yourself as a LinkedIn master; but when the time comes, this will serve as a huge asset in marketing your business.
Share Content
What's going to get you to the very top in LinkedIn is the content you share. Like we said, LinkedIn is a professional platform, and people who use LinkedIn also use it to gain knowledge, learn new things, and find solutions to problems. As much as you might think that the rest of the Internet is sufficient for this, LinkedIn is considered a high value platform for professional advice.
If you specialize in influencer marketing or if you're a leader in SEO, you become a credible source of information for other people on LinkedIn. Start by sharing information about topics that fall under your area of expertise! There is a large amount of people who are looking forward to updated trends, articles and knowledge; and you'll find plenty who are in your field of expertise. So, if you're really passionate about SEO and think you have valuable information for your followers, go ahead and put it out there!
Publish Articles
The best way of engaging with your audience is to publish articles. As much as visual content takes the cake when it comes to social media, LinkedIn remains a suitable platform for written content. LinkedIn pulse is a great tool for people to share their knowledge through articles and blogs. A great example of this is how our CEO got featured as one of the Top LinkedIn Voices of India in 2017! This happened because of a large amount of written content, articles and blogs that were published on LinkedIn Pulse for a large audience.
Your topics can range from food to cars to digital marketing! They are bound to be successful if they share unique, original and valuable information with the audience. If you're good at writing, start by writing articles on LinkedIn to well-establish yourself. Who knows, your article on LinkedIn pulse might also get featured on various groups which will instantly shoot up the traffic to your article and therefore increase the number of visitors to your profile.
Connect with Audience
Being present on LinkedIn will not bring fruitful results. You must engage with your audience. Because in the end, you're on Linkedin to grow your network and to connect with people who appreciate your advice! As far as LinkedIn is concerned, we recommend you build healthy relationships with other professionals who might be able to help you with your business in the future. Think of LinkedIn as an opportunity for growing your business. You never know when a good deal will come knocking on your door!
You can connect with people through messages, chats or even by leaving comments on their articles or posts. Like any other social media channel, engaging with users like this will get you noticed and if you strike a person as interesting, you end up growing your network.
LinkedIn Groups
Being a part of LinkedIn groups that are relevant to your industry is imperative! The groups on LinkedIn are categorized according to the profile and domain that one follows. Groups that are specifically made for professional discussions are more informative and help in creating awareness to the people who belong to the group. While you converse in the group, you also need to make sure that you talk in a personalized tone where you are able to have a true follower base.
LinkedIn is rising as one of the most powerful marketing tool. With LinkedIn premium, the opportunities are endless! LinkedIn has become the favorite spot for marketers to establish a strong foothold for themselves.
As the most heard saying goes, if you are not testing it, then you are probably losing on your potential customers. Try out some techniques to determine if at all it is working for your business or not. Especially for marketing small businesses, LinkedIn is the best platform at the moment.