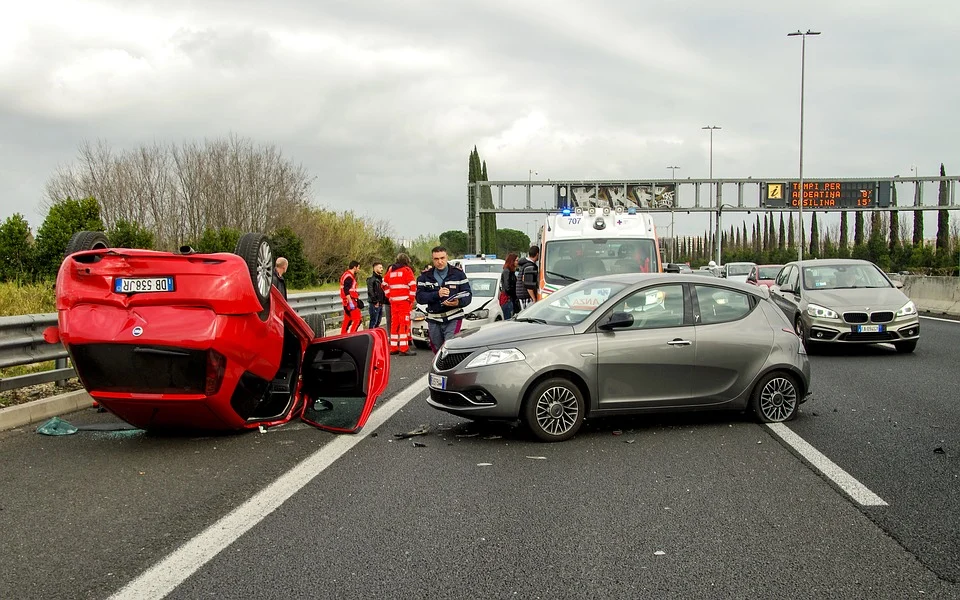 There is a wide range of accidents that can be caused, accidentally, and intentionally.

Many wonder if it is possible to get compensated for accidents they have been responsible for, and the short answer is maybe. The long answer, well you better continue reading to find out. This page will hope to tell you definitively whether or not it is possible to be compensated for an at-fault accident, and if it is possible, how you can go about achieving compensation and making a counter-claim [because if you are at-fault, you will likely have a claim mounted against you].
Additionally, it is important to add this in, especially considering the nature of this article. You must always be forthcoming and honest if you have been responsible for causing an accident. Many people will try as hard as they can to lie and deceive and to shift the blame away from them and onto another party. You must always own up and be responsible – as if you do not – not only could you be seriously punished for lying, but you may cause serious problems for another person and harm their quality of life. Is it possible to be compensated for an at-fault accident? Let's find out.
What is an At-Fault Accident?
An at-fault accident is a term used by lawyers and attorneys that relates to an accident caused by the party they represent. Essentially, to simplify it, it is an accident caused by an attorney's own client. There is an infinite number of accidents that can be caused, and because of this, the consequences of being at-fault in an accident vary from case to case. Generally, you can expect at the very least to have an insurance company launch a claim against you, although you may wind up in small claims court, or arrested.
Can I Get Compensation?
The answer to whether you can get compensation weighs heavily on the answer to whether you were partly or fully responsible for the accident. If you were fully responsible for the accident, then no, you cannot, but if partly, then potentially so. There are some instances when it is very clear you were at fault and others where this is not the case. If, because of negligent or drunk driving, for example, you caused the vehicle you were driving in to crash, you would not be able to bring forward a claim for compensation, because there is nobody to launch a claim against. If, however, you were injured because of a result that was partly yours and partly another person's fault, then you may be able to claim compensation.
How Can I Get Compensation?
Getting compensation when you are partly at fault is much the same as getting compensation in a non-fault accident. You must contact an attorney and your insurance company [providing it was a car accident]. It is very common for the responsible [at-fault] parties insurance company to claim that the other party involved was responsible, but as was mentioned earlier, you must be honest and forthcoming; and by visiting this site, we will not help you lie and win a case that you are responsible for, but rather, will advise you how you can make a claim if you were only partly responsible. You must ensure your insurance company is fully aware if you were fully responsible. If partly, then you should contact an attorney who will then begin to represent you and will try to uncover and establish who was genuinely and undeniably responsible for the accident. Never make fraudulent claims, as if caught, you can wind up in a lot of trouble.
Establishing Who's to Blame
If you are confident that you were not responsible for the accident and have sought legal representation, your attorneys and insurance companies will then set forward to establish who really was responsible. Establishing who's to blame is not difficult, providing there is CCTV. If there is not, it can be a little trickier and may rely on physical evidence [such as damages to a car or your person], and witness testimonials.
Establishing who's to blame can be very difficult in the absence of these things, in which case, your case may not proceed nor may you win it. If you were only partly to blame, the judge may throw the case out. It is important to be very honest when giving your account of what transpired, as falsified or fraudulent accounts can wind up with you getting into a lot of trouble.
With the help of this page, you now know everything there is to know about claiming damages for an accident that was partly your fault. Never lie, tell tales, or exaggerate events. It is important to always be honest.