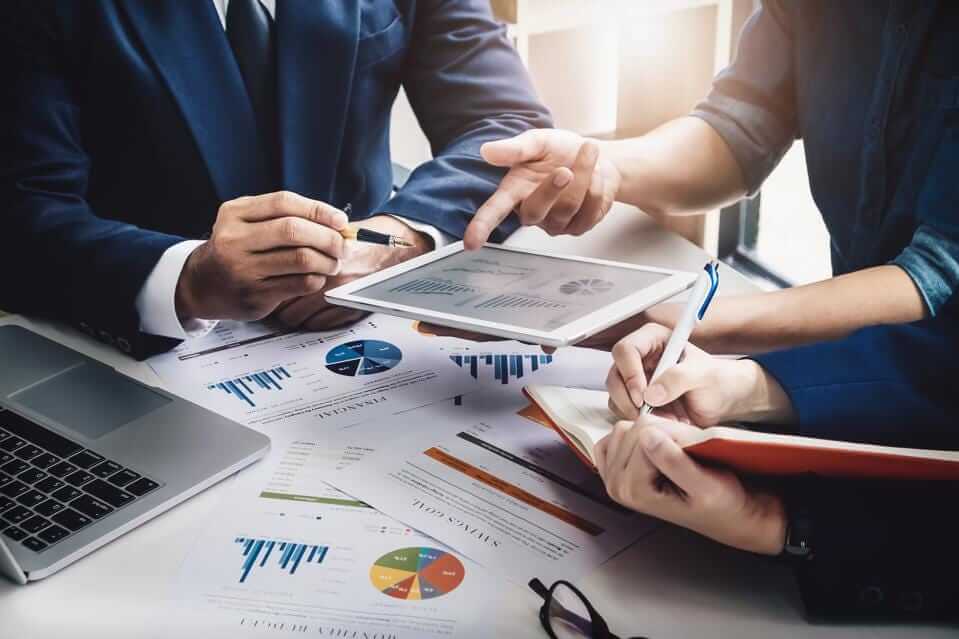 The role of a manager or executive comes with a myriad of responsibilities.
Some of the more traditional roles of a manager or business executive can include balancing due dates for parts of a project, helping employees feel adequately trained for their role, and even being in charge of the company's image.
These and other elements of managerial and executive roles may stay the same for years, but just as many roles and responsibilities are evolving with the times. In everything, from a shift to remote and hybrid work environments to accelerating digital disruptions that transform whole departments and organizations, change is the only constant.
If you are a manager, how would you write your job description today compared to day one? Do you find yourself still listing the same tasks even though you know they have gotten far more dynamic than before? Change has already begun, so how do you as a manager or executive evolve?
Has The Role Or The Mindset Of A Manager Stagnated?
Mindset is everything in the professional world, and thinking in only a legacy way is no longer useful. Many managers, executives, and even seasoned CEOs that I meet regularly all seem to be holding on to how they used to manage in years or decades prior. Their reason is that those "good old days" represent their years of experience.
But job or career experience is most beneficial when it is applied to and blended with new systems, technologies, culture, and the responsibilities that result from these transformations. The shift to remote work is a good example, where many leaders hoped it to be a means to an end because the "good old days" — their experience  — was challenged in a new way.
But just like the new tasks and responsibilities a manager learned on day one after starting their leadership position, this is just another new task. It is the stagnant, legacy mindset surrounding how they have learned to lead that is the real setback.
The New Changes That Management Faces
What exactly do managers need to manage today and in the future? Here are a few categories that impact the role of a manager, along with some of the specific changes that affect those in leadership roles.
Work Culture – Work culture at any company now expands beyond just cube farms and factory floors to include remote employees. As a manager, you must lead your team in a way that keeps your piece of the organizational puzzle working efficiently.
It is important you get to know your team and understand their weaknesses, not just their strengths. This relates to my principle of going opposite: Find a way to help them overcome those weaknesses.
Many employee weaknesses have to do with distractions. How do you as a leader manage distractions for each individual team member without trying to force a one-size-fits-all environment?
Digital Disruptions – How comfortable as a leader are you with the disruptive digital technologies that impact all industries today? Better yet, do you view them as an Anticipatory opportunity to help your employees grow or as something to be afraid of and try to run from?
Get in front of digital disruption by utilizing my Hard Trend Methodology. What digital technologies are future certainties that cannot be ignored and will disrupt something that you do on the daily?
I'm not just talking about artificial intelligence (A.I.) and machine learning (M.L.) applications replacing the original roles of your valued employees — I'm referring to those technologies plus others becoming part of their roles, helping them be even more successful in what they do.
Employee Training – Training and education are living organisms. Even with respect to leadership roles that manage employees with bachelor's and master's degrees in their field, change is not impartial to anyone's credentials.
First, training should be a two-way, dynamic street and not a one-way, static system. Talking to an employee educates them much less than having them be hands-on with their learning experience.
Innovative, groundbreaking technology can be adapted in training new and existing employees in interactive ways — it just takes some exponential thinking from a highly skilled and passionate manager!
You Are A Team. Create A United Futureview.
Whether you are a middle manager or the CEO, you are leading a team. The three categories I listed above are great starting points to what today's leader must consider regarding team members, but one truly important concept I want you to take from my Anticipatory Leader System is to get your team to have a united Futureview®.
If the future in your department or at the organization as a whole looks positive, you will experience positive growth, but if the future looks stagnant, it will be! A department with a united Futureview is one of abundance, innovation, and progress. If not already, it is time for you to become an Anticipatory Leader that positively transforms the future of your organization!