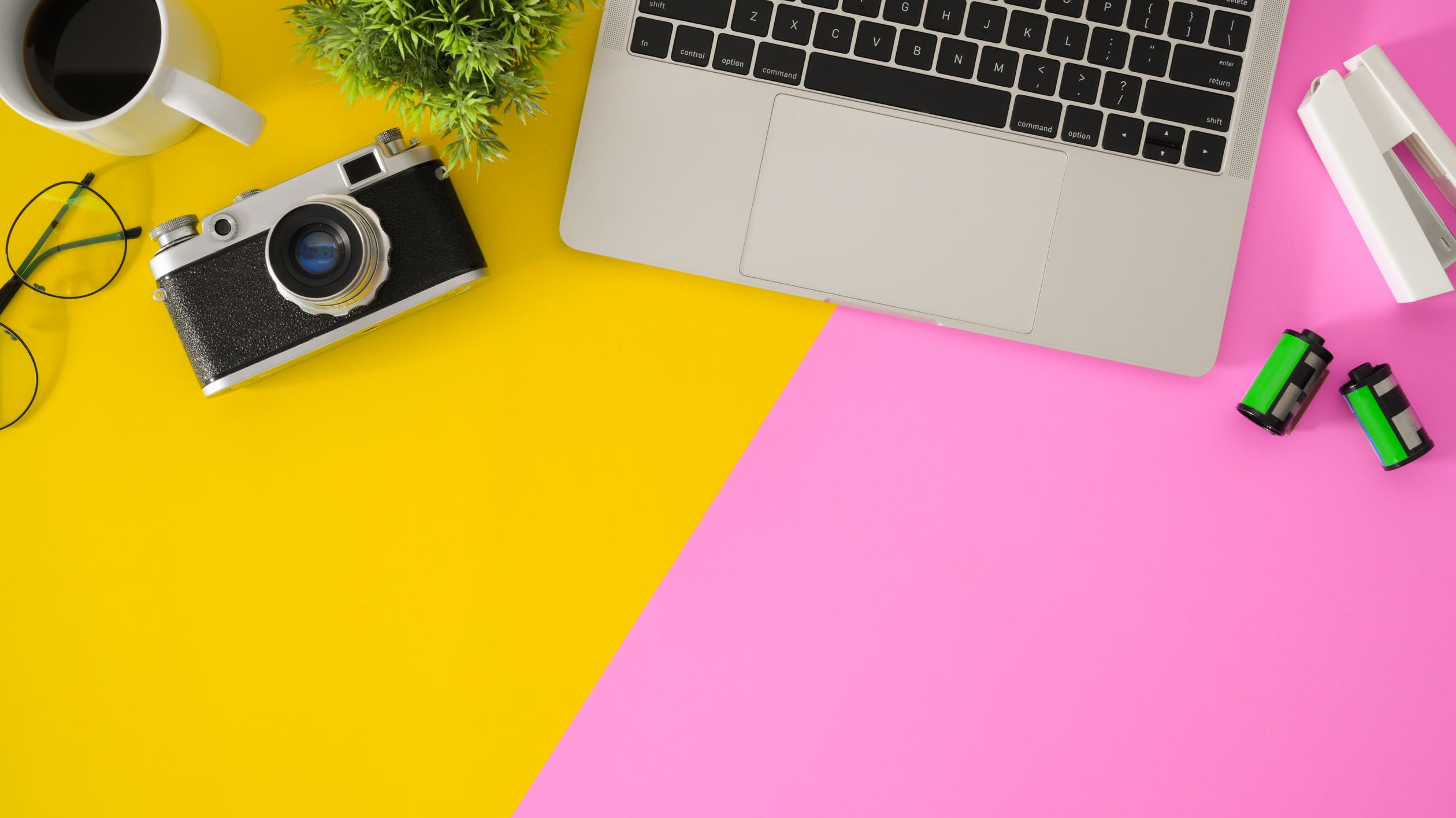 How is your SEO campaign going?
Seriously, take a minute to think about that.
You should have an answer to that question, because you should be measuring and tracking your organic movement regularly.
If you're not doing that, ask yourself why not?
You have to know where you are if you're going to be able to set goals as it pertains to where you want to be.
And if you're not having a lot of success, tracking your organic growth, or lack thereof, can help you determine the problem. It's like how you would run product analytics (for example with a program like Woopra.com) on the effectiveness of your products. Your SEO should be treated with the same level of attention and care.
But what are the best ways to track organic SEO progress over time?
Check out this informative step-by-step process and start taking charge of your SEO.
Perform a Traffic Overview
The first step on the road to SEO traffic analysis is to perform a full overview of the traffic that's coming into your website.
That means taking complete accounting. You're not just going to focus on organic search content yet. Everything that has come through from social media posts, PPC ads, video ads, landing pages, and every other point of entry for your site should be measured in this report.
It's a fairly easy report to run, based on the analytic platform that you're using. I'm going to recommend Google Analytics because Google is who you're trying to impress. Working with their numbers is a good way to learn where you stand in their eyes.
Ok, so why do you need to run this full report?
You have to be able to take note of what percentage of your traffic is coming in from organic SEO efforts. You might be thinking that your SEO is paying off big time because your sales numbers are up.
But then you check your traffic overview and realize that the bulk of those sales are coming from Facebook ads.
Your SEO contributed very little to the success that you're experiencing, and you're not generating a return on investment.
Ignorance might be bliss, but it is not productive.
Get a full view of what's going on and you'll be able to separate fact from fiction when it comes to your online traffic.
Zero in on Your Organic Traffic Only
Ok, now it's time to focus specifically on organic business growth.
Now that you have a full view of what's coming in from PPC, social media, and every other form of marketing you have going, let's take all of those away and look at the meat of your SEO efforts.
Run a report that pulls all of your search traffic. Compare that to the more complete report that you generated in the previous step.
This will give you a sense of perspective. What is the percentage of your organic visitors as it pertains to the entirety of your traffic? Once you understand that, you'll have a better idea of how impactful your SEO is at generating conversions.
This will also help you determine your return on investment. If you're spending something like $2,000 per month on SEO and you're not making at least $2,001 per month, then something has to change.
Remember, you want to focus on non-paid organic searches only, so make sure you're not lumping PPC Google Ads in there. They might come from the same SERP but they are not organic traffic.
Take Out Any Branded Keywords
You'll notice that, when using Google Analytics to measure search traffic, it's going to give you a list of the top 500 most common keywords people are using to find you.
Here is another opportunity to pare down the results and get a better idea of what SEO is doing for your business.
Remove any branded keywords from the results. So, if your business is called "Amy's Restaurant," you're going to want to eliminate any results for the keyword "Amy's Restaurant."
Why is that?
Branded searches are obviously going to lead right to you. There's not a lot you have to do in terms of SEO. So, these branded searches will throw off your organic results because they're not actually contributing to your SEO campaign.
Is it a good thing if people are searching for you by name?
Absolutely!
It means that you have enough brand recognition that you're getting specific searches. That's awesome, and something to be celebrated. However, it does not help us in measuring organic SEO success, so we have to eliminate it from the report.
Measure Your Success Against Goals
Once you have your organic search traffic figured out, it's time to see how you are doing.
Use Google Analytics to measure your conversions.
Conversions can mean a number of different things to different people, of course. To some, conversion means making a sale. To others, a conversion could be a newsletter subscriber. That's for you to figure out in the beginning of your SEO campaign when you set your clear attainable goals.
Run the conversion numbers and compare it to the same time period from the year before. See if it has grown or fallen. This is also a great time to go through those lists of your top keywords so that you can see which SEO battles you're winning and which need work.
You can also determine if other avenues of advertising and marketing are paying off.
Determine What More You Can Do
Once you have all of your information laid out, it's time to take a look at what's really going on.
If you see that you're raking in organic searches and your SEO campaign is paying off, then pat yourself on the back and stay the course. (But don't stop!)
But, if you see that you're lacking, it's time to figure out why.
Examine some of the top SEO Key Performance Indicators in order to get a sense of where you're faltering.
Bounce Rate
For starters, check your website's bounce rate. That's the percentage of people who navigate onto your site and then leave immediately without taking any action. If you see that you have a high bounce rate, it's possible that there are issues on the page.
It could be that the page is bogged down with large images and load speeds are tanking. If a website takes more than three seconds to load, most users will navigate away from it.
Of course, it could also be that your website is crashing, or maybe it's just not very user friendly.
Whatever the case, a high bounce rate could spell disaster for your SEO score. It's a factor that Google takes into account. If Google notices an abnormally high bounce rate, it won't be inclined to send people your way.
Remember, Google puts its reputation on the line with every recommendation. If it sees a website that people abandon instantly, it's not going to give it a good score.
Keyword Choice
Which keywords or terms are you trying to rank for? Are you seeing any forward momentum on them?
If not, then a few things might be happening.
Maybe the term is too competitive. If you're competing against Wikipedia pages and massive websites with a lot of history and power behind them, it's going to be like trying to dig through a mountain with a spork.
Instead, look for the low hanging fruit, key terms that people in your audience are searching for but that don't have an extreme level of competition.
Of course, it might be that you're just not putting enough effort behind some terms. If you see an attainable keyword that you have a real shot at ranking for, produce some content that is specific to it.
Content Production
Your content is highly important when it comes to SEO.
You need to make sure that you're producing content continuously. Google loves to see fresh content out there on a consistent basis.
Also, you have to develop quality content. Google takes quality into account, so put some effort into it and make sure you're editing yourself.
Use Google Docs to create content in a quick and easy way. This is a Cloud based word processor that can be accessed from anywhere. You can even collaborate with colleagues in real time.
Just make sure that you're using a tool like Wordable to export your Google Docs into WordPress. Otherwise, you're going to have formatting issues.
Make sure you're also running content audits on your website to see if you have any existing content that can be repurposed. Clearscope is a great option for this.
Of course, it's best to make sure that these tools are accessible to a variety of team members. Use a password manager to be able to share that information across your organization without having to give out your passwords.
Backlinks
You should have a variety of relevant and high quality links to your site listed on other websites that are in good standing with Google.
Backlinks are not easy to get, but guest posts on other sites are a great way to rack them up. You can't expect to succeed at SEO without a library of high quality backlinks. Most content has no backlinks, and that means no rankings:
You also should be linking between the articles and pages of your site. You need a web of internal links for Google to even think about taking you seriously.
In Conclusion
Obviously, SEO is important. But you have to stay on top of your SEO progress if you are going to run an impactful and effective campaign.
By measuring your organic growth regularly and making necessary improvements, you'll be able to excel in the SEO world and generate profits for your organization through organic search results.