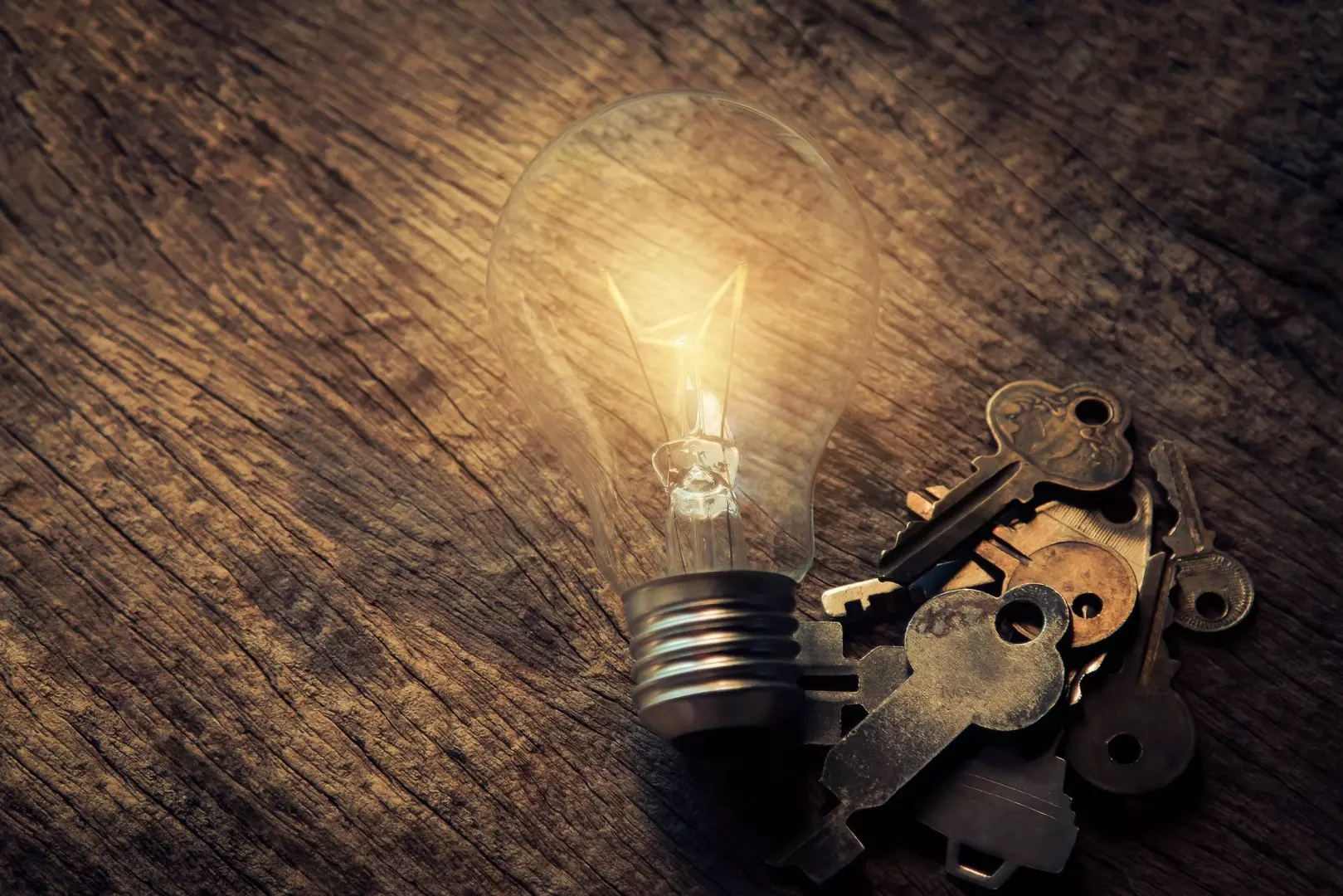 As entrepreneurs and business leaders, we get set in our ways.
This is often a natural reflex; our products are fulfilling needs, our processes are working, our services are satisfying, and we are making money. Finding success in what works is not a bad thing whatsoever; you need to make money, after all!
However, how this behavior becomes detrimental is when said business or organization protects and defends this status quo of what is "working," even when profits stagnate, customers wane, and, in this day and age, digital disruptions begin to displace what they have to offer or how they offer it.
So, at some point when it becomes clear that what you have been doing doesn't work anymore, what's the best way to fix this? Many will state the obvious: lower the price, add a new feature, or revamp an older product in some way. Sure, these improvements can and often do produce results, yet in other situations, things get worse. In those circumstances, there is one principle of my Anticipatory Organization® Model that works like a charm: do the exact opposite from what you've done.
I first introduced the Burrus Law of Opposites in 1983, and it states that by taking a problem, a product, or a service, and flipping the core concept around in the opposite direction, invisible opportunities and innovative solutions will become visible, allowing you to both innovate and move forward faster. By looking in the opposite direction, where no one else is looking, you can see what no one else is seeing.
Before you put this principle in your playbook, let me answer a couple of common questions that I get from clients about it.
"How Do We Go Opposite?"
This is a dynamic question, and often greatly depends on the industry your business is in. However, a simple place any organization can start when determining this is by generating and listening to customer feedback. It's important to know what they see and where they are looking before attempting to look in the opposite direction.
In the way of exponential thinking, a competency also taught in my Anticipatory Leader System, how you generate this customer feedback should be both easy and unique. Sending surveys and polls via software like SurveyMonkey or by using social media like LinkedIn, is a good start, but let's take it a step further. Instead of outright asking what your customer would rather have, poise the survey to help them discover what they really want instead.
Going opposite has a lot more to do with solving a bigger problem a loyal customer never knew they had than giving them what they already know they want. Directly asking what a customer wants is often short-term; odds are, they can find that solution already. What they don't know that represents the bigger issue for you, is long-term and brings much more opportunity and advantage to your organization.
Now, keep in mind that what they don't know they want, or need is up to you to determine from however you gather this evidence, and in many cases, their answers reveal that what they need may be something you have never offered or believe you and your team do not know how to produce.
"How Do We Do What We Don't Do?"
Going opposite is not something easily embraced by businesses and organizations in different industries, especially when the status quo has been so flawlessly fruitful. But truth be told, a stagnating bottom line is a telltale sign of disruption and heeding the results you draw from surveying your customers likely reveals a Hard Trend that you're ignoring.
So even though you and your team might not "know how to do what you don't know how to do," so to speak, continuing on the same path would lead to eventual disruption of your status quo regardless. Discovering how to go opposite is heeding a Hard Trend future certainty that leads you down a path of pre-solving a bigger problem before it occurs.
Doing what you have never tried will be a challenge but can produce results that set you far ahead of where you ever imagined your organization to be. A real-world example of this can be seen in Wrigley Gum. William Wrigley Jr. was on a mission to sell soap and baking powder initially, giving away packs of gum for free to entice customers to stay loyal.
Over time, Wrigley found that customers were only buying his soap and baking powder to get the free gum, so he decided to go completely opposite and sell the gum instead. The rest, as they say, is history. Would William Wrigley Jr. have thought to sell the gum himself without the request from a customer? Likely not, as he was dedicated to his status quo, and it was paying off but stagnating.
Going Opposite With Digital Disruptions
Wrigley Gum and the principle of going opposite applies in several circumstances; however, most notably, it is highly applicable when a company is digitally disrupted.
Companies I frequently work with to develop Anticipatory strategies try not only to protect and defend their status quo, something most companies do by default, but they also use Hard Trends to both avoid digital disruption, and create new disruptive products and services putting them in the driver's seat by making them a positive disruptor. Becoming the disruptor is the opposite of becoming the disrupted!
A great way to leverage Hard Trends to your advantage and foster an Anticipatory mindset, is to go opposite and embrace the full potential of digital disruptions.
One of the best companies in the world for making sailing equipment for both very large, as well as small sail boats, supported their global customers with free advice on how to rig their boats. They had been doing this since they started the business decades ago. Their company was rapidly growing giving them an increasing problem; the rapid growth of their free help line costing them both time and money.
To solve this increasing problem, they looked in the opposite direction of free - a high-value help line that charged for the value received. To transition customers to this model, they created levels with basic free help for a period of time, but they also offered customers a way to upgrade to higher levels of help for a fee thus turning a big expense into a new income stream. In addition, they could offer this new high-end service to the customers of competitors. As you might guess, opposites work better!
Whether you have an all-digital, or an all-physical business, or a blend of the two, my Anticipatory principles including my Law of Opposites, is designed to help you discover new opportunities to create a new level of competitive advantage. Pick a product, service, process, or problem, and apply the Law of Opposites today!