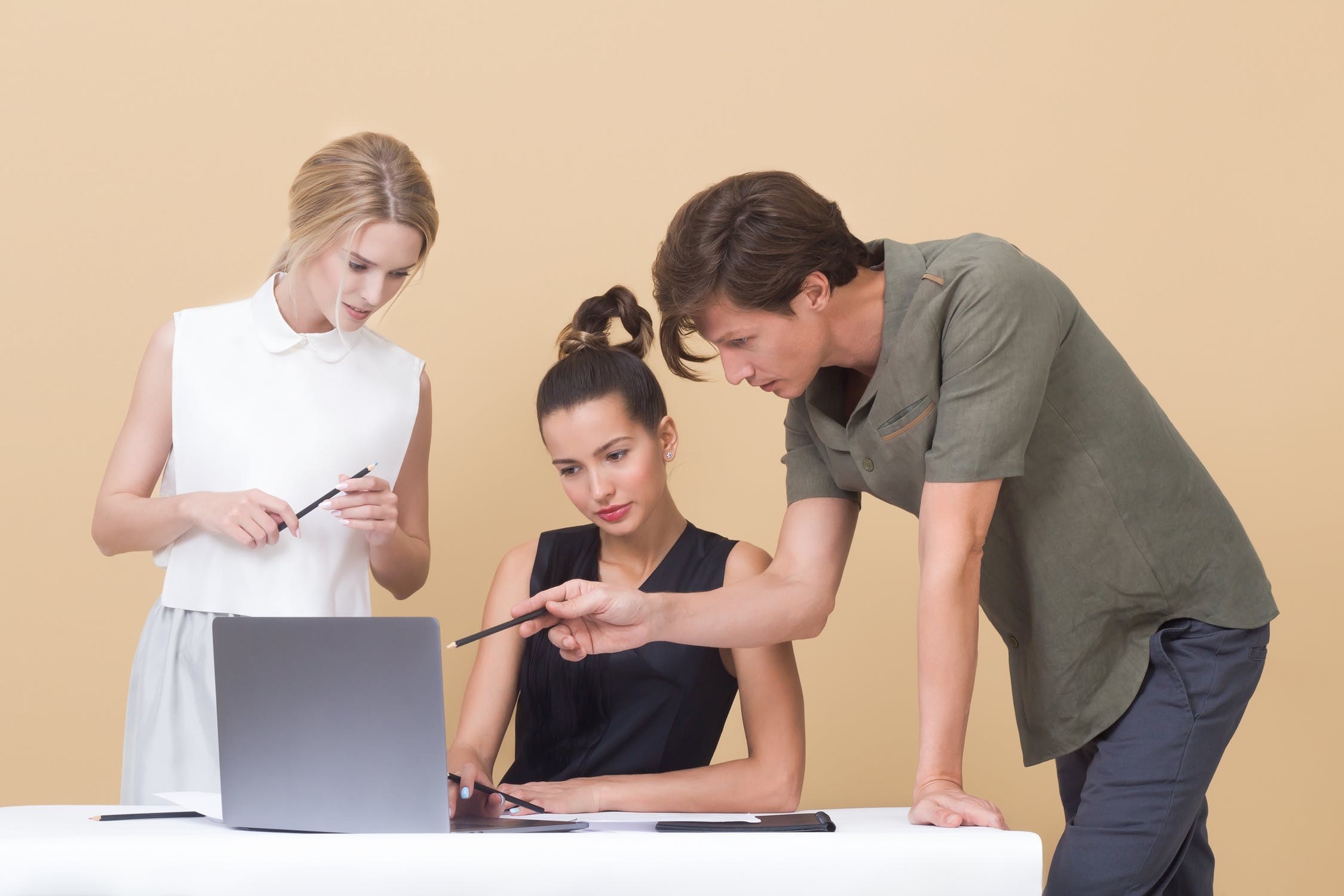 Unlike many other project management roles, construction project management covers a lot more. For example, not only do you need extensive knowledge of construction, then specialized knowledge in the area that you are currently undertaking the project. But, you must cover all the typical project management bases too. The construction industry is filled with unique challenges, and it is estimated that a construction PM will have around 120 responsibilities.
Photo by Hello I'm Nik ??on Unsplash
PMs will need to look at tools to help them ensure each responsibility is met. Each contractor, suppliers, and architects must remain on budget and on schedule - and the PM will ensure that happens.
Construction management has moved with the times, and there are plenty of tools and technology to make sure all of the processes are accounted for and move forward as required.
Here are some areas that you can look at to ensure that you are even more successful in what you do as a construction PM.
Comms Flow
The flow of your communication is essential to any project that you undertake. Look to establish a flow of communication with every single person that is on the site, the office, and in between. The transparency will make it easier to reduce the number of calls, emails, and other forms of communication. Which may waste time and resources.
One of the quickest and smoothest ways to create a better flow of communication is to look into a work execution platform. This will sync up documents, calendars, meetings, updates, budgets, comments, and photos in one place. And, everyone has access to the information. Although some basic training may be required when you implement this kind of software - in the long run, it is beneficial.
Planning
And then planning some more. Although planning is noted under the second phase of the Project Management Institute's five phases, however planning is something that happens long before a single piece of construction takes place, and will be continually revised through the projects and developed to make sense.
Due to the nature of construction sites, anything can happen. From changes in rulings to environmental problems. Even small adjustments will need to have the plan revised. In some cases, the design or materials used will need to be reconsidered too.
During the actual build, this will remain the case too. The experienced professionals you have on your team, like the plumbing, scaffolding, electrical engineers, and carpentry, will still need to be kept up to date and focused.
Using a good system that all of the people can communicate on will me that the carpentry team will be able to update you on the materials required, and the plumbing contractors can give you direct specifications you can then use to order from a pipe threading service. Simply by opening up your chosen platform, you'll have all of the information, and they will have updates about the materials, changes in the timeline, and delivery dates.
Observations
The more you watch and observe, the more you will understand. The more you understand, the more pertinent your questions can be. While photos and a description will be good in most cases, going and seeing an issue or speaking to someone in person will actually give you more insight into the issue. When the people on your team know that you will show up when it matters, they will trust you to do the right thing when it comes to making changes, reporting, money, and planning. All of which will make for a happier and more productive team.
Part of being a successful project manager will be the ability to learn and improve on your own skills. So it pays to make communication as quickly as possible, allowing you to be on the floor as soon as you are needed.
Budgeting
When it comes down to the bottom line, the buck will stop with you. Which makes it imperative that you are at the top of your money game. In construction, there are a lot of places that your budget will need to be delegated to. Wages, permits, materials, and equipment will all come under your jurisdiction. From the initial bidding process until the project closeout, construction project managers are responsible for tracking all costs.
You might consider that even the smallest of construction projects will have hundreds of moving parts and individual costs too. In order to remain as effective as possible, you will need to look at the tools that you currently use and see if there are more ways in which you can streamline certain parts of the project.
Automation
When the project is in full swing, no one has the time to be strapped to a desk answering phone calls and emails. Instead of implementing and automated reporting system can cut down the number of responses than are actually required from you. There are, of course, many updates that need to be sent out at least weekly. These will include spreadsheets, budget updates, changes in timelines, and any other information of value.
In between those standard updates, there will be a lot of questions. And while it is easier to carry an iPad around and answer questions on the go, automation will ensure that the right people have the right information. Not only that, but it is in real-time in most cases. Aside from reporting systems, there are also systems that will take care of health and safety management, tracking incidents, shipments, timelines, and hazard prevention too.
There is also the possibility of using robots to take care of some of the heavier tasks on the site. Which is an interesting concept and can free up a lot of manpower.
In order to be successful, much like any field, what you need is to move with the times in terms of technology, AI, and robotics as well as being a people person. Organization and speed of information delivery will enable you to streamline your project and keep everyone happy in terms of information.