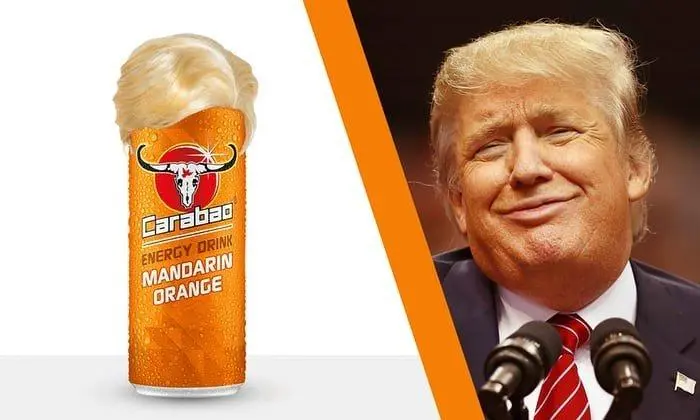 In a world dominated by fake news you would be forgiven for thinking that April Fool's Day was just like any other day of the year. But every now and again, there are some genuine moments of mirth... and equally some supposed gags that fall flat as a pancake.
So I have taken a look at this year's offerings and decided which ones are golden Easter eggs and the ones which were no better than bunny droppings:
Burger King tell a Whopper - imagine a burger comprised of a flame-grilled chocolate patty, topped with candied blood oranges, raspberry syrup and vanilla frosting all nestling in a chocolate cake bun? Sounds vile to me but then again I haven't got a sweet tooth. Anyway, given the positive reaction on Twitter maybe BK should actually consider releasing it...
Google, Where's The Joke? - over the past few years Google have become seasoned April Fool's jokesters with the rather splendid Google Nose and Google Plastic spoofs. But after a run of form this years offering of a Where's Waldo integration into Google Maps is a little uninspired by comparison...

Sodastream have some frothy fun - an elaborate jolly jape about a 'new' product called the SodaSoak which basically turns your bathtub into a bubbly jacuzzi. It features Shahs of Sunset reality star Reza Farahan and Game of Thrones' Thor Bjornsson who appear in an infomercial style presentation of the gizmo. It's also backed up by a fake website and an online listing at Bed Bath & Beyond.
Netflix want to own you - this so-called jest about Netflix signing a deal with (so-called) comedian Seth Rogen who will apparently "transfer full ownership of his personal autonomy to Netflix, Inc." Netflix now claim that it owns his "mind, body and soul". Was it just me that thought this came across as plain odd? Not sure about you but it conjured up slightly creepy images of white slave trading in my mind. It's actually mean't to be an ad for Rogen's new comedy show which is launched on April 6th. I think I'll pass.

Carabao go all Trump Tangoed - apparently the guys over at the Carabao development team were heavily influenced by the orange skin tones of POTUS Donald Trump and were so inspired by his fake tangerine hued face that they launched a Mandarin Orange flavour in his honour. A citrus sweet joke.

Amazon don't deliver - this prank is as lame as it sounds. Want your favourite author to turn up at your house? Then just order them on Amazon Publishing. Yawn. High production values don't save this Easter turkey. And with only around 1400 views on YouTube not much of a return on investment either.
Durex, hungry for some smoking sausage? - billed as a 10 pack of "extra spicy" smoked chicken flavoured condoms which are designed for a "more tasty experience". The social media based campaign linked to a microsite where the hoodwinked would-be consumers discovered that their tasty treat wasn't actually true.

So there you have my list of the best and worst pranks from this year - did you see any decent April Fool's for this year? Or any ones which made you grind your teeth? Let us know in the comments section! If you want to have more fun, visit Owanage Pranks.