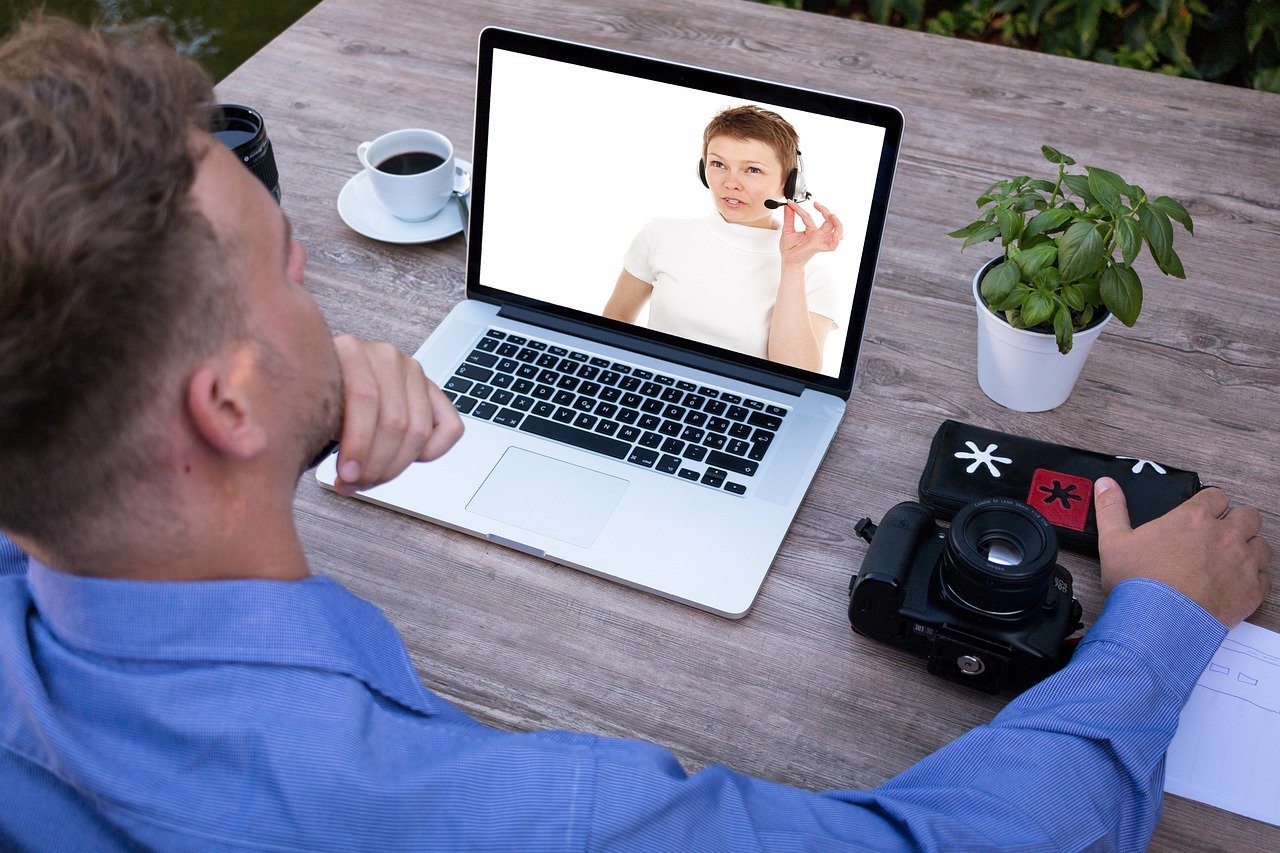 As more professionals begin to work remotely, video conferencing is fast-becoming the norm for holding meetings and communicating with work colleagues.
Video conferencing is also increasingly becoming popular for conducting interviews. If you are using conference calls for professional purposes, it is essential you follow the correct etiquette if you want to make a good impression and ensure you all get the most out of the video conference. Here are the dos and don'ts you need to know.
Starting the Conference
Do check your video conferencing software before you join a virtual meeting or call, especially if you have not used the software before. Log onto the call a little ahead of schedule so you can familiarize yourself with everything and ensure you have a strong Wi-Fi connection. Once the call starts, check that you can hear everyone, and they can hear you.
Don't be late for the start of the conference call. Punctuality speaks volumes in the professional world. Don't be impolite either. When you log on to the conference call, introduce yourself, and take note of other speaker's names if you don't know them. Then make sure you address people by their names during the call.
Using Virtual Backgrounds
Do use virtual backgrounds to make your call look more professional. For example, if you are video conferencing from home and don't have a home office, a messy household background will not give the best impression. Instead, you can use virtual backgrounds on platforms like Zoom to make it look like you are calling from a swanky office. Or you could choose a minimal blue background to ensure people are not distracted when you talk. Hello Backgrounds has hundreds of fantastic image and video backgrounds for Zoom, which can be used for both professional and personal purposes.
Don't choose a bright and busy virtual background for a professional video conference. Not only will it distract others. It will also make you look unprofessional.
Speaking During the Conference
Do speak clearly. Connectivity issues and background noise can mean mumbled statements are not understood by everyone attending the call. Speak naturally and slowly, and make sure you pronounce each word clearly. Also, turn off your phone before the call to ensure no sounds interrupt the conference call.
Don't shout. Some people have a habit of acting like they are talking on a 1950s long-distance telephone line when using video chat. But there is absolutely no need to do that. If you yell your words, others will turn down their volumes and potentially miss what you say. If someone cannot hear you, instead of shouting, adjust the microphone level and make sure it is not covered by anything.
Interruptions and Distractions
Do keep your body movements to a minimum. Grand hand gestures can distract your audience, so if you tend to speak with your hands, practice talking without them. If you find that terribly difficult, you could sit on your hands during the call. Also, keep your head movements minimal, and don't rock back and forth in your chair.
Don't interrupt or distract other speakers when they are talking. Instead, wait for an opening in the conversation. Alternatively, if your company holds regular conference calls, it is a good idea to have a system in place to ensure people don't talk over one another. For instance, you could raise your hand or use chat functions. Don't make distracting sounds either. Your focus should always be on the people at the other end of your conference call. And never carry on conversations on the side. It is not only distracting. It's also rude. You wouldn't hold side conversations during in-person meetings, so don't do it during a video conference.