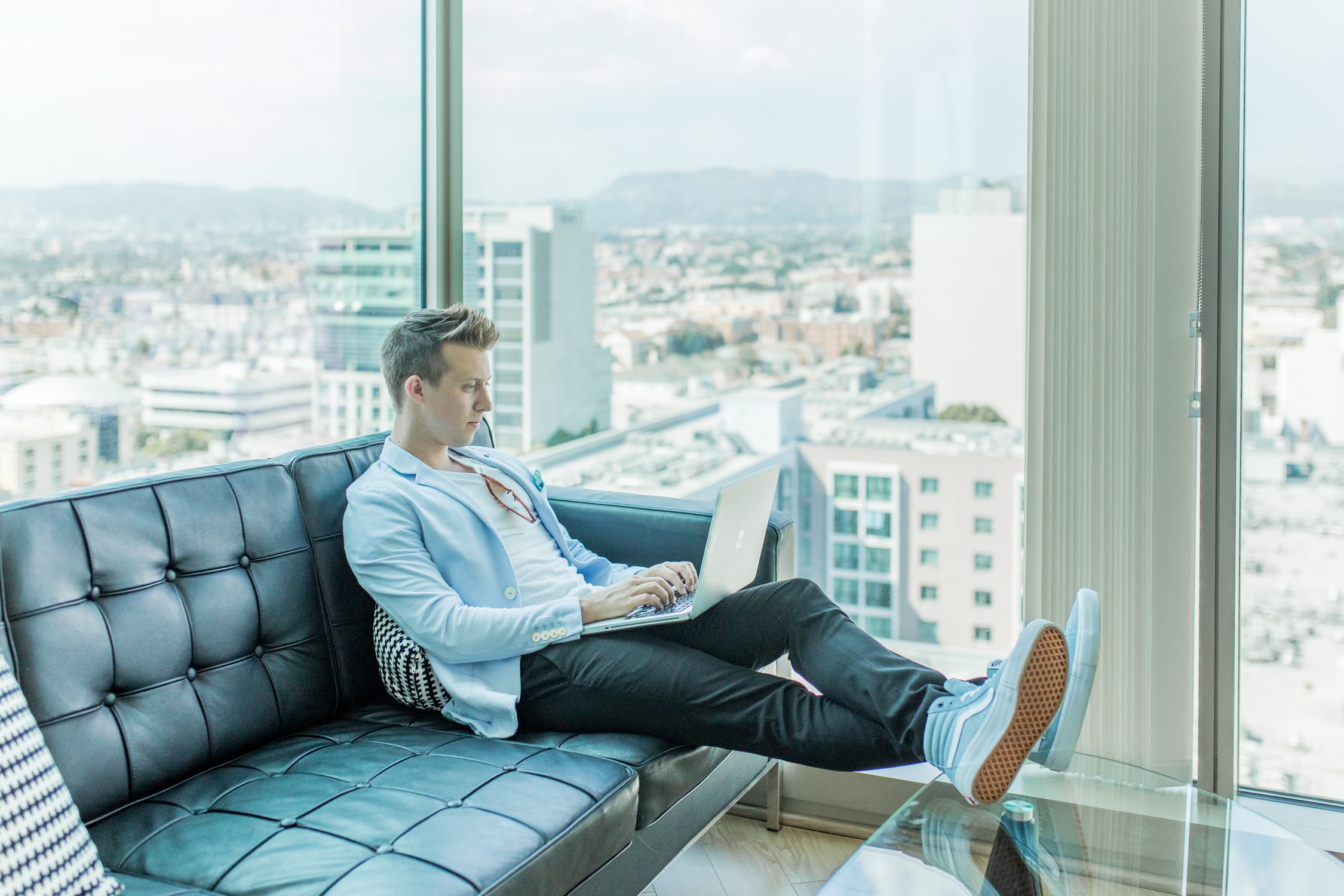 We live in a world that's set up for businesses to succeed.
Indeed, you could argue that there has never been a better time than right now to get a business under way. However, while the conditions may be favourable, it's not as if success in the business world is guaranteed. If it were, then everyone would be doing it -- but they're not. Indeed, there are never any guarantees! But there are things you can do that'll help push the likelihood of success in the right direction. It's all about having a solid foundation. In this article, we're going to take a look at some of the things you'll want to ensure are watertight. If they are, then you'll be creating the right environment for success.
Thorough Research
You can save a lot of potential problems from materialising by ensuring that you conduct a lot of research during the early stages of your business. If this doesn't happen, then there's a risk that a person will go through all the processes of developing a company...only to figure out that it's not needed. During the research phase, you should be looking at rival companies, the demand for the product or service, long-term prospects, and other key details. You'd have to be extremely lucky to develop a successful company without first doing these things.
Strong Beginnings
They say you should start as you mean to go on. If there are too many uncertainties surrounding your business when you first get things started, then you'll be fighting too many battles -- and that will obviously have a negative impact on your chances of success. One reason why people don't have strong beginnings is that, simply, that they rushed into things. Enthusiasm for starting a company can be strong, but it's to be mistrusted because it could lead you astray. Instead, practice the art of patience. You might just find that you're able to create much more solid foundations just by taking a cautious approach.
Owner Experience
Experience is key. While there's something to be said for youthful optimism and energy, in the end, it's usually experience that wins. If you've been in a position before, and know how to navigate the situation, then you'll be able to take the scenario in your stride. So this is another thing that contributes towards business success. You can learn some things on the job, but it'll be best to have an understanding of most of the skills you'll need to achieve success. This is why it's normally a good idea to work within an existing company before setting out on your own, because it'll allow you to see how things operate behind the scenes -- and what you need to do if you're going to be successful.
Hiring Staff
You can't build an empire all on your own. Some people think they can, some others even say they can. But this is not the case. If you're going to build the best company possible, then you'll need the help of others, particularly of your staff. There'll likely come a point early on when you need to hire your first employee. This can actually be a bit daunting, especially if you've never been in a leadership role before. The key thing is to take steps to hire the right employee for your business. When they're onboard, you'll need to let them get on with their role. If you've hired well, then they'll be able to do the job -- many new business owners end up micromanaging their new employees, because they see the company as "theirs." But remember that this only harms the business in the long run.
Outsourcing Tasks
Of course, it's not as if you can hire an employee for every task at your business. You won't have the budget for that. However, just because you can't hire a member of staff, that doesn't necessarily mean that you should handle all of the tasks yourself. That might take up too much of your time, time that would be better spent on the tasks that you know you can handle to a high standard. So instead, look at outsourcing. You can hand your legal, tax, accounting, and many other jobs over to another company. It'll be like getting access to high-quality work, for only a small fee.
Winning Interest
Of course, if you're going to go to great lengths to put all the pieces in place for your business, then you'll want to make sure that you get interest from plenty of potential customers! In a crowded marketplace, it's essential that you're working hard to go out there and make sure customers know who you are. This could mean working with a company that provides b2b seo or hosting street marketing events. Whatever approach you take, the aim will be to build a steady stream of customers. You should see your customer numbers going up month by month, too.
Delivering the Goods
Of course, we've talked a lot about the foundations of business success so far without mentioning the most obvious thing -- you have to deliver the goods. This means taking the time to periodically review your operations and making sure that you're still ahead of your competitors. Essentially, you should avoid the temptation of thinking that you've "made it" and that success will automatically follow. Being a business is about continually proving yourself again and again -- you don't get anything for free in this world, you have to earn it.
Work/Life Balance

Finally, let's think about your work/life balance. Some business owners want to work all the hours in the day, but that's a mistake, because it'll only eventually lead to burnout. Instead, work on developing a solid work/life balance. You should put yourself first, not your business. If you're getting enough rest, eating well, and all around looking after yourself, then you'll find that you're in a better position to deliver your best work for your company. It requires some discipline, but it's worthwhile.