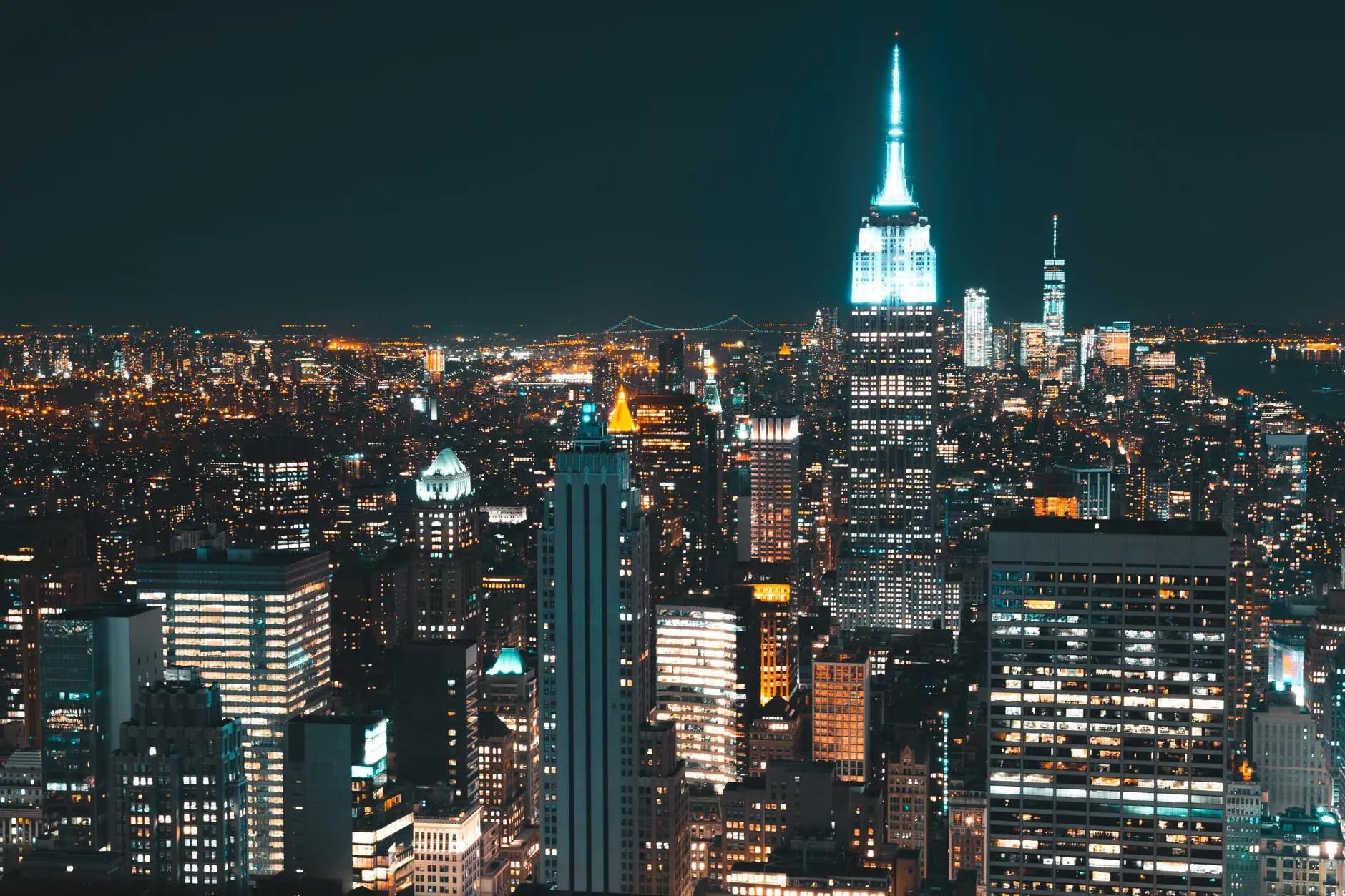 Blockchain - Advanced Technology but Underdeveloped
In spite of blockchain being revolutionary and about to disrupt the entire Internet as we know it today, it's still immature and cumbersome to use.
Apart from the crucial importance of having highly-educated data scientists, cryptographers and blockchain experts developing the ultimate blockchain protocol, all blockchain protocols up to now suffer from the same deficiencies that underpin blockchain technology:
1 - Speed - there have been many improvements but blockchain transactions are still ultra-slow compared to the current Internet speed as well as the ultra-fast transaction speed of legacy financial networks. For example, "high frequency trading" is executed in milliseconds (one thousandth of a second) and some networks even in microseconds (one millionth of a second). By comparison, Bitcoin can handle about 3-4 transactions per second and the Ethereum network has a maximum capacity of 15 transactions per second.
2 - Scalability - blockchain blocks of 1 MB are the norm and changing this capacity to higher has proved very challenging so far. As an alternative to increasing block capacity, innovative start-ups are resorting to all sorts of on-chain/off-chain/side-chain hybrid models to enable faster transactions with less data and thus dramatically improve scalability.
3 - Proof of Something - all blockchain protocols function on the principle of "proof-of-work", "proof-of-consent", proof-of-function" or any other fancy title that details how a particular blockchain protocol verifies every single block transaction. Each transaction validation takes time and uses block data that slows down the entire blockchain protocol and limits or reduces its scalability.
4 - Ethereum and Smart contracts - the most common is ERC20, however newer, faster and more practical smart contracts (such as ERC223) are being developed and the race is on to increase the utility, efficiency and adaptability of smart contracts.
5 - Crypto wallets and keys - there are only a few wallets that are very secured against hacking and those are mainly "MyEtherWallet" and "MetaMask". For ordinary crypto traders/holders (and mostly preferred by almost all ICOs) only the aforementioned 2 crypto wallets are sufficiently secure and accepted to receive crypto tokens and coins.
6 - Crypto exchanges - Binance, Bitmain, BitHTC, Coinbase, Kraken and many others are the main exchanges out of a current total 190 exchanges and 13379 markets globally (CoinMarketCap 20/08/18) where currently 1878 different cryptos can be traded, however crypto trading know-how is essential to navigate these exchanges and trade profitably.
7 - Crypto, tokens and coins - trading and speculation - Bitcoin is largely controlled by the 4 major mining cartels and a handful of mega Bitcoin holders. Other cryptocurrencies are also under pressure due to the high costs of mining (electrical power consumption and massive data storage requirements) and the pressures of supply and demand, Bitcoin and Ether included. The vast majority of the 1900 cryptos or so face apparent issues of lack of utility, non-functionality and illiquidity. Countless tokens are listed on many exchanges, however only a few have risen to astronomical heights giving investors incredible ROI, the vast majority are highly illiquid and trading near zero level.
8 - Crypto OTC trading - largely unregulated, shielded from public, virtually secret and usually "exclusive member" only. Over-the-counter trades are where the really big volumes of Bitcoin are traded and these mega-trades may not even affect the price or trading volume of Bitcoin as these OTC trades are segregated and divided into small trades so as to not affect apparent volume and price of BTC.
8 - Crypto custody and multi-sig - for the major holders of cryptos, safe and secure custody at a reputable bank, brokerage or exchange is not only advisable, but absolutely necessary. To avoid the vexing issue of inadvertently losing the account "key" and avoid fraud or abuse (someone converting or taking out cryptos without the permission or knowledge of partners, company directors or compliance officers), multi-signature accounts are available to ensure that private, company and mega-crypto accounts are safe & secured and not dependent on a single key or account holder. There are many crazy and comical stories of key holders going through trash piles to find their lost alphanumeric key to their crypto wallet.
9 - ICO/TKO/STO/Tokenomics/Crypto-economics - without blockchain, smart contracts and cryptos, initial coin or token offerings simply would not exist today. As a result of combining these 3 advanced technologies, ICOs have created an entire new universe of start-up and company fundraising. In due course, and only after some form of "light" regulation, ICOs are sure to supersede IPOs for the simple reason that ICOs are accessible by the masses whereas IPOs are "institutionalised" and the masses can only participate after the IPO has gone public and shares are listed on reputable exchanges such as NASDAQ and the New York Stock Exchange. At this stage, there's a higher probability that a stock price will go down after the IPO hype fades away as opposed to upwards such as the distinct - and mostly exceptional cases – of big tech companies for example Apple, Amazon, Facebook,Google, Netflix etc.
10 - Hacking - the scourge of cryptos and the biggest challenge for crypto exchanges. Recent major hacks and thefts of some of the most reputable exchanges world-wide has cast a dark cloud on the cyber-security of exchanges and in turn, has created an entire industry to prevent hacking.
11 - Scammers - where there's money, there's always a criminal opportunity. Unfortunately, ICOs have not been spared and many ICOs are simply fraudulent with the intent to deceive and steal from investors by taking advantage of the innocence of the crowd, unwitting investors hoping to invest their savings in return for a big payout after a successful ICO. Only regulation as well as a stronger judiciary involvement and supervision will prevent ICO fraud. For this reason, professional ICO rating and review agencies such as ICObench, ICObazaar, and ICOrating are very valuable in detecting ICO scams through peer review and KYC/AML whitelisting compliance and verification.
12 - Dapps on blockchain - Decentralised Applications that run on a P2P network of computers face even more challenges such as interoperability and compatibility with existing financial networks and infrastructures
In simple terms, blockchain in it's current form is simply user-unfriendly, not fully developed and therefore has not yet achieved mainstream adoption.
GDPR - The Right to be Forgotten
GDPR Article nr 17 - "The Right to be forgotten" - if and when your personal data is no longer needed or is being used unlawfully then you have the implicit right to ask for your data to be erased.
A data subject should have the right to have personal data concerning him or her rectified and a 'right to be forgotten' where the retention of such data infringes this Regulation or Union or Member State law to which the controller is subject. In particular, a data subject should have the right to have his or her personal data erased and no longer processed where the personal data are no longer necessary in relation to the purposes for which they are collected or otherwise processed, where a data subject has withdrawn his or her consent or objects to the processing of personal data concerning him or her, or where the processing of his or her personal data does not otherwise comply with this Regulation.
Source: European Union website
This is by far the biggest challenge for Blockchain - the irreversible and immutable nature of blockchain/DLT protocol - and in particular for the development of blockchain based financial services, copyright & content creation/distribution and social media networks to name but a few.
Another equally important issue is when personal data at the "data entry point" has been entered incorrectly or deliberately and/or fraudulently manipulated, how can such data issues be reversed, remedied and/or rectified?
Blockchain start-ups and protocol developers will have to find a suitable solution to the "GDPR - EU regulation" dilemma if they don't want to be caught on the "wrong side of the law".
UX and Mass Adoption
User-experience and mass adoption of cryptos and blockchain will only grow exponentially and become mainstream when these new and advanced technologies can be utilised as intended, decentralised without central authority, irreversible and transparent but most importantly, easy, frictionless and user-friendly.
In the early days of home computing, computer manufacturers faced the same dilemma, how to increase computer usage without compromising on it's utility, that is, faster calculations and easier word processing without the requirement of having to learn a computer programming language such as COBOL (Common Business-Oriented Language - specifically designed for business use) originally created in 1959 and still used today in legacy applications deployed on mainframe computers. Surprisingly, an incredible 90% of ATMs globally still run on COBOL.
When visionary Steve Jobs introduced the first Apple Macintosh, he cracked the "resistance" of buying and using a home computer to do simple computational functions by using a "mouse" and clicking on "icons".
Bill Gates from Microsoft then copied the concept of icons, improved on the functionality which resulted in Microsoft becoming the global leader in home computers and gaining an massive 90% dominating market share of operating software installed on all major computer manufacturers such as IBM, HP and Compact. In the bitter process of market share battle, Apple almost went bankrupt and Steve Jobs got fired.
Multi-chain is the "holy-grail" of advanced blockchain development. The compatibility and interoperability of various blockchain and DLT protocols, including on-chain and off-chain hybrids to improve speed, scalability and UX are the targets of many start-ups vying for blockchain protocol supremacy.
Blockchain 3.0
Blockchain will one day replace - or at least supersede - the Internet as we know it. Ultra-fast Blockchain/DLT protocols will be layered on top of legacy TCP/IP protocols and by doing so, blockchain 3.0 will become a reality.
In this highly competitive space, "Aerum"- an innovative Czech start-up is taking the lead by developing a high-performance open and decentralised application platform linked to Ethereum (using cross-chain decentralised Atomic Swaps) that will enable ultra-fast transactions (100x Ethereum - 2 sec block time - <5s real time transaction execution) and function alongside or layered on top of other blockchain protocols in a multi-chain ecosystem of blockchain protocols.
Other start-ups are creating their own hybrid on-chain/off-chain/side-chain protocols, but these are mostly based on closed and permissioned DLT (distributed ledger technology) protocol and therefore centralised and controlled by a central authority or governing body. Blockchain 3.0 however will remain open and decentralised, which is the true spirit of Satoshi's vision of no central control but only crowd consensus.
The Internet of Value
To establish the "Internet of Value", it must create value for all participants.
Faster, transparent and immutable transactions that can be traced back to a specific block without the need of an intermediary. At the same time, this process must be simple and accessible to all. And by doing so, the Internet of Value will take form by itself.
Instead of creating what data scientists and cryptographers think will be useful, it is by all means more important to research and discover what the end-user wants or needs. There have been countless products and services that have been designed or created with good intention, only to find out the hard way that the consumer or end-user is not interested at all in these new products or services. Or even worse, innovative products, services and platforms that have become obsolete and disappeared into obscurity because the technology no longer satisfied the end-user. How many users are still registered on "MySpace", "Napster" or using "Yahoo" instead of "Google" ? These early tech companies are only a fraction of what they used to be when they first appeared on the scene with their innovative platforms and unique services.
The same metamorphosis will happen to the current tech titans such as Facebook, Google, Amazon, Netflix and Apple. There are already countless blockchain start-ups that are creating blockchain based "clones" of the current leaders of big tech. From music and video streaming, to content and social media, many of the content creation and creativity which previously became proprietary data of the big tech companies - stored in their own proprietary data silos - in exchange for the "free" usage of their platform, are now becoming tokenised. Token ecosystems are creating their own user base by fairly rewarding its users for providing content or creativity and giving the "Creative Commons" and the "crowd" in general, exposure and reach within those ecosystems to further develop their talent and creativity. It will not be long that the tech titans of today will review, change and adapt their business models to keep up with the hyper-fast blockchain developments without sacrificing profits or surrendering market share.
Nobody cares about Technology (as long as it is fast & functions well)
What made Steve Jobs a visionary is that he focused and created products on base of the following key UX elements:
1 - User-experience
2 - Utility
3 - Instant gratification
The meaning of "utility" here is meant as an economic term derived from Bernoulli's definition - which adapted to modern times - is "the total satisfaction received from consuming a good or service".
All Apple products feature the above 3 key elements and therefore Apple has recently become the most valuable company in the world, surpassing the magical as well as astronomical $ 1 trillion market cap.
Steve Jobs together with his lead designer Sir Jon Ivy focused on the user-experience from the first design drawing until the finished end product.
One-of-a-kind and groundbreaking products were the result of the close and unique collaboration between a visionary such as Steve Jobs and an incredibly talented designer such as Sir Jon Ivy. Their successful products are used today all over the world and already fill museums across the globe with pioneering products that changed not only an entire generation, but also the entire consumer world.
1 - Apple Macintosh
2 - Apple IPod
3 - Apple IPhone
4 - Apple Ipad
5 - Apple MacBook
6 - Apple App Store
7 - Apple Music
These Apple products revolutionised the computer and electronics world and since then many players have entered the space to copy and improve on the intellectual property, unique designs and ideas of Steve Jobs and Sir Jon Ivy.
The main reason for the success of all Apple products is the user-experience, because all their products are intuitive and easy to use, with the sophisticated technology running in the background. Ordinary consumers do not care about which technology or computer programming language is running the background, the only thing a consumer cares about is, does it function well and is it fast.
The same applies to the Internet and blockchain, users don't care about which technology or protocol is powering their portable device, platform or app, the only thing that matters is speed, functionality and instant gratification
Blockchain 3.0 will need to accomplish the same or even more to achieve widespread adoption as well as usage and that is only a matter of time and customer-centric development.