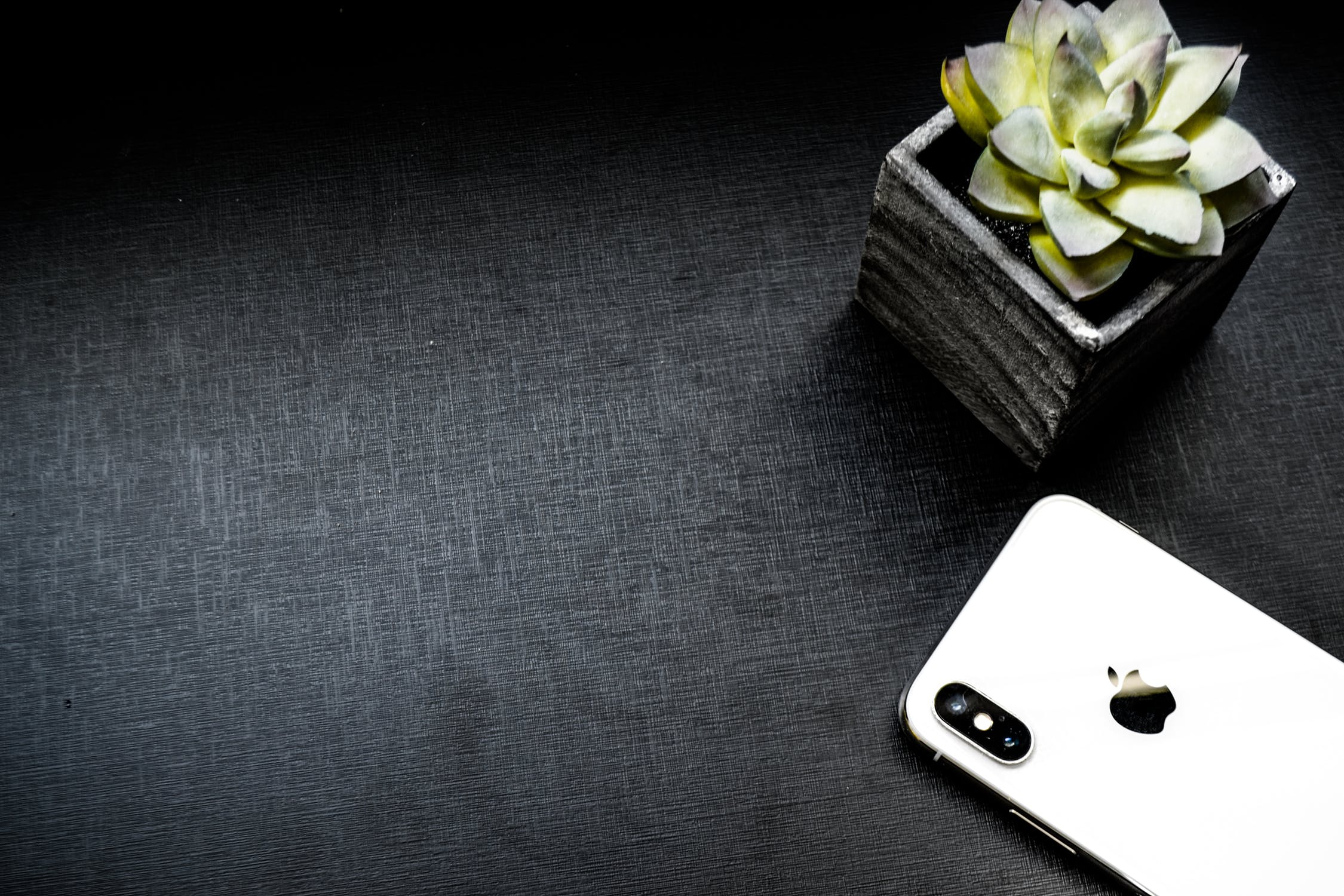 The world of marketing is constantly shifting. With the growing popularity of the internet, digital marketing has become the buzzword for every business – big or small.
From creating a user-friendly website to garnering a massive following on social media, digital marketers strive to achieve a strong online presence. However, the rise of mobile devices is ready to take your mobile marketing strategy to the next level.
Today's consumers spend a lot of time on their smartphones and tablets. And they use their mobile devices for various reasons. Be it to search for information on the go or to make an actual purchase, mobiles are used for everything.
So it is imperative that business owners start exploring the immense potential of mobile marketing and formulate a mobile marketing strategy.
Before we discuss how to build a successful mobile marketing strategy, let's take a look at why it is important in the first place.
The Importance of Mobile Marketing Strategy
If you are traveling on a public bus, how many people can you spot who are glued to their smartphone or tablet screen?
They could be using their device to search for some vital information. Or they could just be accessing various social networks. In either scenario, you need a mobile marketing strategy to get enough scope to engage with your target audience.
In fact, according to Statista, 52.2% of the global internet traffic came from mobile devices in 2018. And 95.1% of active Facebook users accessed their accounts from smartphones in 2018.
The numbers clearly indicate that your potential customers spend a significant amount of time on their smartphones and tablets.
Mobile marketing can be extremely effective in reaching out to them and creating buzz about your brand. So, if you don't yet have a mobile marketing strategy in place, it's time that you formulate one.
Image via Statista
A mobile marketing strategy is no longer an option for the future. It is already becoming an indispensable part of the digital marketing strategy of most companies.
Businesses are using mobile marketing to stay connected with their existing customers and to reach out to potential ones.
However, your approach towards crafting and executing a successful mobile marketing strategy needs to be different from traditional advertising.
How to Create an Effective Mobile Marketing Strategy
Now, let's discuss what you can do to make your mobile marketing strategy more effective.
Build a Mobile-Friendly Website
The first step of your mobile marketing strategy is to build a website that is responsive across different devices.
Your potential customers are likely to visit your website for basic information such as your contact details, business address, etc.
If your website is not mobile-responsive, it will fail to engage website visitors, leading to high bounce rates. This, in turn, can affect your search engine rankings and overall website traffic.
Your mobile marketing strategy should detail how your website should look. It should be simple, user-friendly, and optimized for various screen sizes. Make sure your content is concise and easy to read. Incorporate crisp and eye-catching headings along with interesting graphics, images, and videos to boost engagement.
In addition, your website should load fast on different devices. You can use Google's Mobile-Friendly Test Tool to evaluate your website's mobile-responsiveness. Based on the results, you can further optimize your mobile marketing strategy.
Image via Google Mobile Friendly Test Tool
A Mobile Marketing Strategy Must Focus on Mobile SEO
The second crucial element of any mobile marketing strategy is mobile SEO. Search engines contribute significantly to your overall website traffic. The same is true for mobile devices as well.
Therefore, it is crucial to optimize your website so that it scores a high rank on relevant search results. However, mobile SEO requires some additional steps above and beyond conventional search engine optimization.
To optimize your website for mobile search, you need to understand the type of search queries your target audience is likely to use.
Your mobile marketing strategy also must include local SEO. Mobile device users often search for information on the go. Thus, your website should be optimized for local and geo-specific search queries such as the "near me" ones. It is crucial to provide your business address and exact location to make it easier for search engines to spot you.
In addition, many mobile device users also resort to virtual assistants. Thus, your website should also be optimized for voice search queries.
This requires you to pay extra attention to the kind of voice search queries that are being used by your target audience. Publish content that answers these queries and solves some of their problems.
If you haven't considered mobile SEO in your mobile marketing strategy, it's time that you do so right away.
Create Your Google My Business Page
An easy way to optimize your website for voice and mobile search is to claim your Google My Business listing. It's something that you cannot miss in your mobile marketing strategy. Make sure you provide accurate details such as your business description, contact information, address, and location.
This ensures that whenever Google encounters a "near me" query, it will turn to your listing and check if you fit the bill.
Image via Google My Business
Include Mobile Apps in Your Mobile Marketing Strategy
Having a mobile-friendly website isn't enough. Sure, it helps create a good first impression. However, if you want to retain customers and build an army of loyal brand advocates, you need to invest in a high-quality mobile app.
Mobile apps are an extremely effective way to engage with your existing and potential customers. So they should be a key part of your mobile marketing strategy.
Mobile apps are also a great way to introduce loyalty programs. You can increase your app installs by giving users exclusive benefits such as credits and coupons. Such exclusivity makes them feel special and positions your brand as one that values loyal customers.
You can also use mobile apps to execute a successful in-app referral program. Give your customers an incentive for referring your product to their friends and acquaintances. This boosts customer engagement and brand awareness.
For instance, take a look at Airbnb's in-app referral program.
Image via Airbnb
Test Your App
Your mobile marketing strategy must include testing of your app too. There is nothing as disheartening as getting negative feedback for an app on which you have worked for months. So it is crucial to test your app during different stages of development in order to ensure that the final product is successful.
You can also test different versions of the same app to find out which one is getting a better response. Then you can use feedback from various tests to improve your product before it is launched.
App Store Optimization
When it comes to mobile apps, today's consumers are spoiled for choice. This is evident from the 2.1 million Android apps and 2 million iOS apps available in their respective app stores.
So developing an awesome product isn't enough unless it cuts through the noise and reaches your potential customers. Your mobile marketing strategy must detail how you can rank above your competition. One way to achieve this is through app store optimization (ASO).
Search contributes to 65% of all iOS app downloads. This makes it crucial to identify the search queries that are being used by your target audience in different app stores. Then you can craft your app store description to integrate some of these search queries.
In addition, you can use attractive visual elements such as how-to videos and screenshots highlighting various features of your app.
Improve App Store Ratings
One of the most crucial components of your mobile marketing strategy should be app store rating. Negative reviews and poor ratings often discourage potential users from downloading your app.
So you should constantly strive to improve your app store rating. It is important that you pay attention to any criticism and work on it to improve your product.
Don't restrict yourself to just reviews and comments on the app store. Connect with your target audience via other channels such as social media.
Keep a close eye on how they are responding to your product. Use this feedback to address the shortcomings and improve your app.
This is the exact mobile marketing strategy that was adopted by Allrecipes. And they were able to increase their app store rating from 2.5 to 4.5 stars.
Set a Mobile-Friendly Goal
Anyone familiar with marketing knows how crucial it is to define end goals. You cannot form a mobile marketing strategy without setting the right goals first. In order to determine how successful your mobile marketing strategy is, you need to set a clear and mobile-friendly goal.
For instance, if a user has to go through a lengthy registration process, they are likely to exit mid-way. Thus, if your goal is to gather a plethora of information from users, mobile marketing may not be the ideal approach.
On the other hand, you can increase sign-ups by making the process short and even allowing social log-in.
Understand Your Target Audience
A critical part of your mobile marketing strategy is developing a deep understanding of your potential customers. In addition to their needs and preferences, you should also have a fair idea of their ages, locations, and device types.
You should also consider different environments that encourage the use of different devices. Your mobile marketing strategy will have to be tailored based on all these valuable insights into your target audience.
For instance, let's say your target audience belongs to the working class which mostly uses smartphones. Their device usage is most likely to remain constant during the day, peaking during their commute times and lunch hours. This knowledge can be extremely useful for timing your mobile ads in order to ensure maximum engagement.
In addition to outlining user demographics, you should also analyze the type of content they are most likely to appreciate. Use surveys and focus groups to determine if your target audience prefers video or text-based ads.
Likewise, you should gather data to understand if they will react better to push notifications or SMS campaigns. All this information maintained in crm is crucial in shaping your mobile marketing strategy.
Add Social Media to Your Mobile Marketing Strategy
The number of social network users worldwide reached 2.62 billion in 2018. This offers immense possibilities in terms of connecting you with your potential customers.
You can use social media platforms to reach out to and engage with your target audience on mobile devices. So social media needs to be a crucial part of your mobile marketing strategy and should not be overlooked.
Make sure you don't bombard your audience with overly promotional content. Use different content formats including infographics, videos, and images to keep them engaged.
Boost brand credibility by sharing honest testimonials and reviews by genuine users. Showcase the human side of your brand by offering behind-the-scenes sneak-peeks into your workspace.
Connecting with your potential customers also gives you a glimpse into their needs and preferences. You can run several contests and polls to understand how they feel about your product. In addition, you also get insights into the problems they are currently facing. Improve your product to address their pain points and resolve their problems.
Create Social Media Ads
The social media section of your mobile marketing strategy should include social media ads as well. While organic reach on social media platforms is beneficial, you can take it up a notch by creating sponsored posts.
Most social networking platforms such as Facebook and Instagram have their own advertising options. You can run ads for different objectives such as increasing website traffic or driving app installs.
These platforms also allow specific targeting based on user demographics such as age, location, profession, online behavior, and much more.
Write an eye-catching and creative copy for your ads. A clever tactic is to monitor analytics from your organic social media posts. Identify the top performing posts and use content from those to make your paid ads more effective.
In addition, use explicit calls-to-action and enticing offers to ensure that users take necessary action on seeing your ad.
You should ensure that your ads adhere to the guidelines of social media platforms. These platforms also allow you to monitor your ad's performance and see if it is getting the anticipated response.
Tweak the ad targeting and creative, if needed, to achieve the desired results. Keep an eye on the type of reactions and comments you are getting on your social media ads.
Capitalize on QR Codes
Short for "Quick Response codes," QR codes are an essential part of any mobile marketing strategy. QR codes are an extremely effective way to store a variety of data and transmit it to mobile devices.
You have likely come across these codes in print ads, flyers, TV commercials, etc. Once scanned into a mobile device, QR codes can reveal their content. This could include clickable URLs, discount codes, store location, or other important information about a business.
For instance, you could create QR codes for your print ads containing a link to your app. Mobile users just have to scan this code in order to get redirected to the app store.
With a promising app store description, you can motivate them to install the app. Lure them in further with an additional incentive such as an exclusive discount code for new users.
For instance, a UK-based ad agency created a QR code for the viral game, Angry Birds. In addition to redirecting users to the app, the code also highlighted key features of the game. So it doubles as a promotional tool as well. This mobile marketing strategy worked extremely well for them.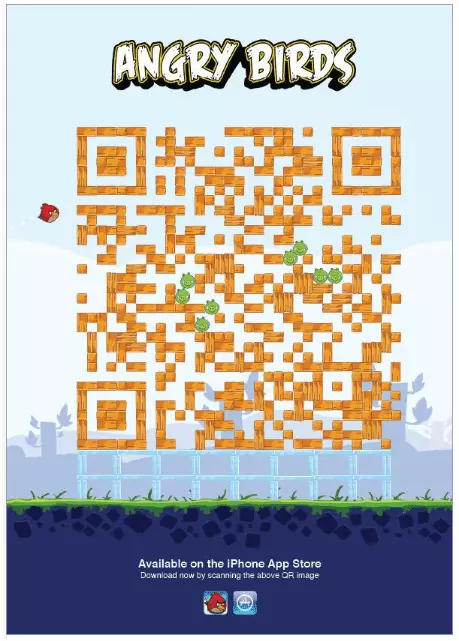 Image via Ads of the World
Don't Ignore SMS Marketing
The advent of social media and messenger platforms may have diminished the value of SMS. However, it still plays a crucial role in mobile marketing. SMS can help your business and should be a part of your mobile marketing strategy.
Depending on your target audience, an SMS campaign can deliver excellent results and drive conversions. You can use several SMS marketing platforms to send messages and track campaign performance.
For example, Ashley Furniture HomeStore launched an SMS marketing campaign. They spread the word about their "secret sale" through SMS to build buzz while keeping it mysterious. This generated $85,438 in revenue from the text messages alone, while the entire email and SMS campaign got them a total revenue of $138,460.
People around the world are using sms text messages every day in their life. Hence it should be part of customer service too. Employees can't ensure 24/7 support for clients. Business owners need to automate their customer service with SMS Bots and never miss a chance to sell or help their customers even when agents are not at their desks. Apart from 24/7 customer service, sms bot-powered marketing will play a significant role in improving the company's marketing strategy.
Experiment and Adapt
Mobile marketing often requires you to think outside the conventions of traditional advertising. So, your mobile marketing strategy should be flexible enough to adapt to the market changes and dynamics.
Don't be afraid to test new waters with innovative campaigns. It is advisable to not restrict yourself to just one form of mobile marketing. Push your boundaries by running the campaign across multiple channels.
Use real-time analytics from social media and other platforms like Adjust to evaluate campaign performance. Identify the areas that are working in favor of your mobile marketing strategy.
Then modify your ads based on this data to ensure that they are engaging and effective. Essentially, keep changing and improvising your mobile marketing strategy as you go along.
Conclusion
A mobile marketing strategy is no longer an option for digital marketers. It is high time that you integrate a mobile marketing strategy into your digital marketing efforts.
Regardless of the size and nature of your business, it is mandatory to have a mobile-friendly website. The introduction of a mobile app can also help your business grow by leaps and bounds.
It is crucial to have a deep understanding of your target audience including their online behaviors, locations, and types of device. You should also understand that the various channels of mobile marketing aren't mutually exclusive. Instead, they are complementary and should be utilized simultaneously to achieve the best results.
New tools like QR codes and social media platforms can help you increase awareness and conversions. Conventional methods like SMS marketing can also be useful if executed the right way.
Know any more tips to improve a mobile marketing strategy? Share your views in the comments section below.