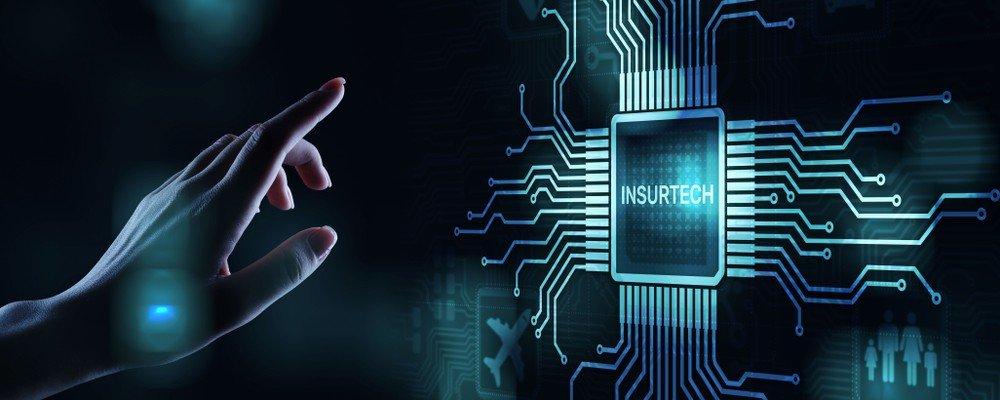 The insurance industry has mostly remained the same throughout the years. But now, with the rise in technology, many are starting to see the potential of updating their systems to include artificial intelligence (AI), virtual reality and automation. However, not all insurers have the capabilities to allow for such updates, which leads to them considering a partnership with InsurTech companies.
InsurTech businesses bring a wide range of benefits that insurers can reap. Utilizing innovative technology and tools, they are designed to help improve the efficiency of the insurer's services. In return, they will have access to the insurer's customers and funding. An invaluable partnership, it can prove to be incredibly fruitful for both sides in the long term.
But before we get into the benefits and challenges that come with such a partnership, it's important to outline exactly what an InsurTech company is. An InsurTech company can offer insurers software to help with the creation, distribution and management of claims. A subset of fintech, it can include automated processing, claims processing tools, wearables, apps for smartphones, etc. Aimed at offering customers a better experience, the technology that it includes is constantly developing.
Impacts On The Industry
If you're considering partnering with an InsurTech, it's a good idea to fully research into what impact it could have on your business. Firstly, it's important to recognize that collaborating with an InsurTech is a big change, and it will take a while for your employees to get used to the new technology. Carrying the belief that products must be personalized, it's no longer a one-size-fits-all solution.
Pushing for insurance companies to expand their empire so that their services are accessible by mobile, the aim is to be more attractive to consumers – and in particular, millennials.
Of course, all InsurTech companies offer something different, so it's essential that if it's something that your business is interested in, you will have to establish which InsurTech partnership will work alongside you the best. The deal that you strike with them will also depend on how long they have been in business; many businesses are investing in InsurTech startups as they are more flexible and offer newer, more exciting opportunities.
Benefits For Your Insurance Company
Empowering consumers to take control of their insurance, InsurTech wants them to focus on products which specifically fit their requirements – instead of just choosing the cheapest. Helping to better reflect on their needs, it showcases the importance of personalization.
By partnering with an InsurTech company, it will also streamline the application process so that customers can obtain insurance a lot easier. Often, customers are put off by the long claims forms and jargon that comes with applying. But the software that an InsurTech can implement within your company will make this process more simple – improving the experience for customers by saving them time and effort.
This personalization can be delivered through innovative AI technology. Presenting customers with the most relevant products for their requirements, they will be far more likely to use your services in the future. This can be done through natural language processing tools such as chatbots, which are available for customers 24/7. Not only does AI improve the process for customers, but it will improve the way that your employees do daily tasks and will save your company money. You no longer will have to spend heavily on hiring – you can now rely on AI to provide customers with a reliable service.
As well as this, by utilizing the IoT (Internet of Things), an InsurTech will be able to provide insurers with detailed customer data which can help them to develop their products rapidly – so that they suit their target audience better. Similarly, many InsurTechs uses AI technology to offer insurance dynamic pricing. This will modernize the quoting process by paying close attention to the analytics and risk selection.
Dynamic pricing is undeniably a key part of the service that insurers offer. A system which will allow for cheaper quotes for low-risk customers (and visa versa), it needs to be accurate and reliable. An InsurTech will put the quoting process as one of their main priorities by importing and enhancing the insurer's existing pricing models (through digitization) to progress towards full Machine Learning), through portfolio management, etc.
Challenges That Might Come With The Partnership
Of course, although collaborating with an InsurTech will rapidly transform your outdated system and processes so that they are automated, there are some challenges that come with the partnership.
If your business is used to certain software and processes, the change might be difficult. Complex and at times difficult to understand, the innovative digital systems might seem as though they should only be taken on by professionals. However, it's important to note that although these systems can be difficult at first to process, after a time, the positives could outshine the negatives. It's no secret that technology is continually developing and unfortunately, for those companies who won't update their systems, they might find that they are left behind.
Consumers see the insurance industry as a means of getting products that they don't necessarily want but need. And unfortunately, because of this, it might seem difficult to market products or services in a way that they find appealing - even if you have the technology on hand to help. This worry can be helped by an InsurTech as they have the knowledge as to what technology could benefit you and your customers – but if your target audience isn't necessarily interested in this, it might not be worth the investment.
Final Thoughts
Overall, it's clear to see that by pairing with an InsurTech company, your insurance company can reap numerous benefits that will help you to grow and establish a footing within the industry. However, before taking the leap, it's also vital that you consider the impact and challenges that could come with the partnership. Therefore, you should sit down and discuss the pros and cons that the collaboration carries and determine whether or not it will help your business in the long term.