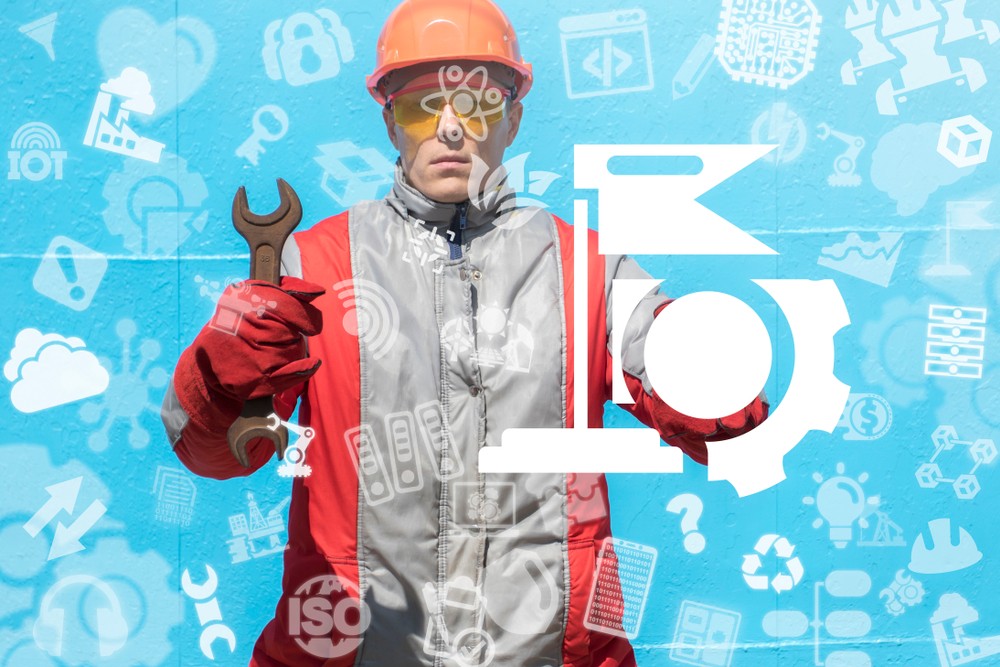 Remarkably, industrial internet of things (IIoT) has several use cases in nearly every industry that carries out massive operations.
However, incorporating the infrastructure for IIoT technology in your organization can come with a few challenges. So, how can you get past such challenges for Industrial IoT in your organization?
The Industrial Internet of Things, abbreviated as IIoT, includes a network of interconnected devices and systems that help organizations automate and coordinate business operations. The concept involves connecting such devices to the internet in order to control them from any location. Like IoT, it also features an array of sensors—although not just them alone—to gather and relay information through a host of connected devices. In order to protect operational data sent over such a network, secure IIoT protocols are deployed in organizations. Secure IIoT offers basic levels of data security to maintain high interoperability between the various 'things' in IIoT. So, you may wonder, how is IIoT much different from standard IoT systems? Firstly, the number of constituent components involved in IIoT is significantly more than IoT. As a result, anything IoT can do, IIoT can do on a much bigger scale in organizations. Secondly, IIoT is used for highly mission-critical operations by organizations. So, if something goes wrong in an IIoT system in the middle of an operation, businesses may end up losing millions of dollars. To prevent that from happening, organizations need to prioritize cybersecurity and data privacy to maintain business continuity at all times with IIoT systems. IIoT implementation can present several challenges to organizations looking to implement them for their daily functioning. Massive implementation costs and cybersecurity issues are two of the more common ones. We look at the ways in which your business can overcome these challenges for Industrial IoT.
Challenges for Industrial IoT: High IIoT Infrastructure Costs
As one can imagine, the cost of installing and implementing IIoT systems in your organization will be high. Apart from installation and maintenance costs, organizations will also have to invest in training their existing personnel regarding how to work with IIoT-based systems. In addition to these factors, the ROI on IIoT implementation may be on the lower side initially, so organizations may be hesitant to adopt the technology in the first place. While IIoT promises to improve operational efficiency, provide greater business intelligence and reduce costs in the long run, your business will still have to use certain measures to keep the expenses in check. These IIoT expenses can stem from multiple sources.
Installation and Integration Costs
To reduce installation and integration costs, organizations can avoid buying brand new network devices for IIoT implementation. Instead, they can purchase new equipment and systems selectively before integrating them with existing networks or devices, if any. To save future integration expenses, they can avail the services of IIoT experts, who will direct them to choose devices and tools that will be perfectly compatible with their existing infrastructure. This will prevent needless expenses in the future due to compatibility issues between components of IIoT in businesses.
Configuration Costs
Configuration costs emerge when organizations spend money to fine-tune system settings to optimize IIoT interoperability and data usage in the incorporated infrastructure. These settings are made to enable the newly installed IIoT tools and systems to work in unison with the organization's existing IT infrastructure. Firstly, organizations can avoid buying exorbitantly priced software packages for IIoT configuration and simply buy the tools that fall within their budget. Businesses can also use intuitive Graphical User Interface (GUI) systems to check whether IIoT tools are intuitive and usable for the organization's operations or not. Apart from this, using batch configuration to configure large 'batches' of IIoT devices instead of doing it one at a time can also greatly reduce configuration expenses during IIoT incorporation.
Maintenance Costs
Maintenance costs can be reduced simply by procuring replacement components at an early stage—at reasonable prices—and using them to replace old components when they show signs of wear after relentless industrial usage. As we know, IIoT systems include monitoring devices and tools to keep a close eye on ongoing organizational operations. Managerial-level bosses could use specially-designed mobile apps for multitasking purposes—IIoT monitoring and carrying out other tasks. If any issue is detected, network administrators will need to be notified so that they can perform system repairs and correct such issues. Generally, maintenance expenses can be reduced if organizations are proactive regarding IIoT updates and repairs. To reduce operational costs, organizations, again, need to select tools that can function at peak efficiency and productivity during work operations. Little things, such as selecting programmable logic controllers (PLCs) that boot up quicker, can be highly useful to reduce delays and, thus, operational expenses of IIoT.
Downtime Costs
As we know, organizations also lose money while their IIoT-powered devices have stopped working—that is, the devices are undergoing downtime. Downtime expenses are incurred when your IIoT network is temporarily down and needs repairs. Repairs are time and money-consuming and can result in work getting delayed. While repairs will take time, remote working is a useful avenue to marginally reduce such expenses as your personnel can work from home and avoid going to the operational site during downtime, while a mechanic or trained expert repairs the organization's IIoT system. Self-repairing technologies can make sure that the devices connected to an IIoT are still working even in the event where a single node of the IIoT network has failed. Such 'redundancy technologies' allow high levels of flexibility in business operations during downtime and allow organizations to cut down on unnecessary expenses.
Occasionally, additional expenses may be caused during the usage and deployment of new cables and other equipment. In such cases, the expenses are incurred as different devices in an IIoT network may run on different voltages, necessitating electrical adjustments. To resolve this, organizations can use devices that support several types of power inputs.
Challenges for Industrial IoT: Cybersecurity Issues
As stated earlier, a lot of data is transferred through IIoT networks. Such networks can suffer from certain typical data security threats for users. Some of them are listed below:
Generally, locally processed data is received from Industrial Control Systems in IIoT. The lack of adequate authentication and cybersecurity during data reception through sensors can cause data leaks during this phase. Manipulation or leakage of data can cause equipment damage, regulatory issues, and physical safety hazards.
Data breaches can also be caused during the transfer of data to and from cloud databases. If this data is tampered with, once again, the result would be equipment damage, regulatory and compliance issues and occupational safety hazards.
Cyber-attacks, data breaches, and data manipulation could take place even in cloud databases connected to IIoT systems.
Apart from breaches and data tampering, other types of cybersecurity issues are also a cause for concern because the impact surface area for such attacks is high. Cyber-attacks on IIoT infrastructure end up turning into cyber-physical attacks that could end up causing damage to data and machines as well as other physical infrastructure of your organization. Monitoring becomes difficult due to a large number of devices and applications connected to the IIoT networks.
To deal with the data security risks of IIoT, the following measures can be adopted:
Organizations must use security-by-design protocols so that every internal stakeholder holds a degree of accountability for the security of sensitive operational data.
As stated earlier, choosing the right software and hardware tools is key for organizations. Premium IIoT-specific security tools and technologies must be installed to deal with network threats effectively.
Organizations must ensure that the data transmitted to and from their connected systems involved in IIoT are encrypted.
Organizations must use contextually aware cybersecurity tools for Identification and Access Management (IAM) within their physical and virtual cloud databases.
Cybersecurity is one of the biggest areas of concern when it comes to deploying IIoT tools for daily operations. If cybersecurity challenges for Industrial IoT are dealt with, organizations can breathe a little easier during the implementation phase. Firstly, businesses must show patience to find the best options and combinations while procuring material to add to their IIoT infrastructure. So, organizations that jump the gun and rush the implementation process are bound to leave themselves vulnerable to cyber-attacks from malicious elements. If not dealt with competently, a cyber breach can cause serious physical and data-based damage to the overall productivity and efficiency of your organization and—in the long run—your organization's reputation too. Therefore, it is advisable for organizations to do diligent research before IIoT incorporation.
As of now, IIoT is still not a widely-used concept in all major industries around the world. Therefore, organizations may be a little reluctant to embrace the concept with open arms. Despite the various challenges for Industrial IoT, its range of benefits to organizations from an operational, time-related, and cost-specific point of view make it a compelling choice for widespread implementation in the future. Using the suggestions mentioned above, organizations will be able to overcome at least two of the major challenges related to the incorporation of IIoT.