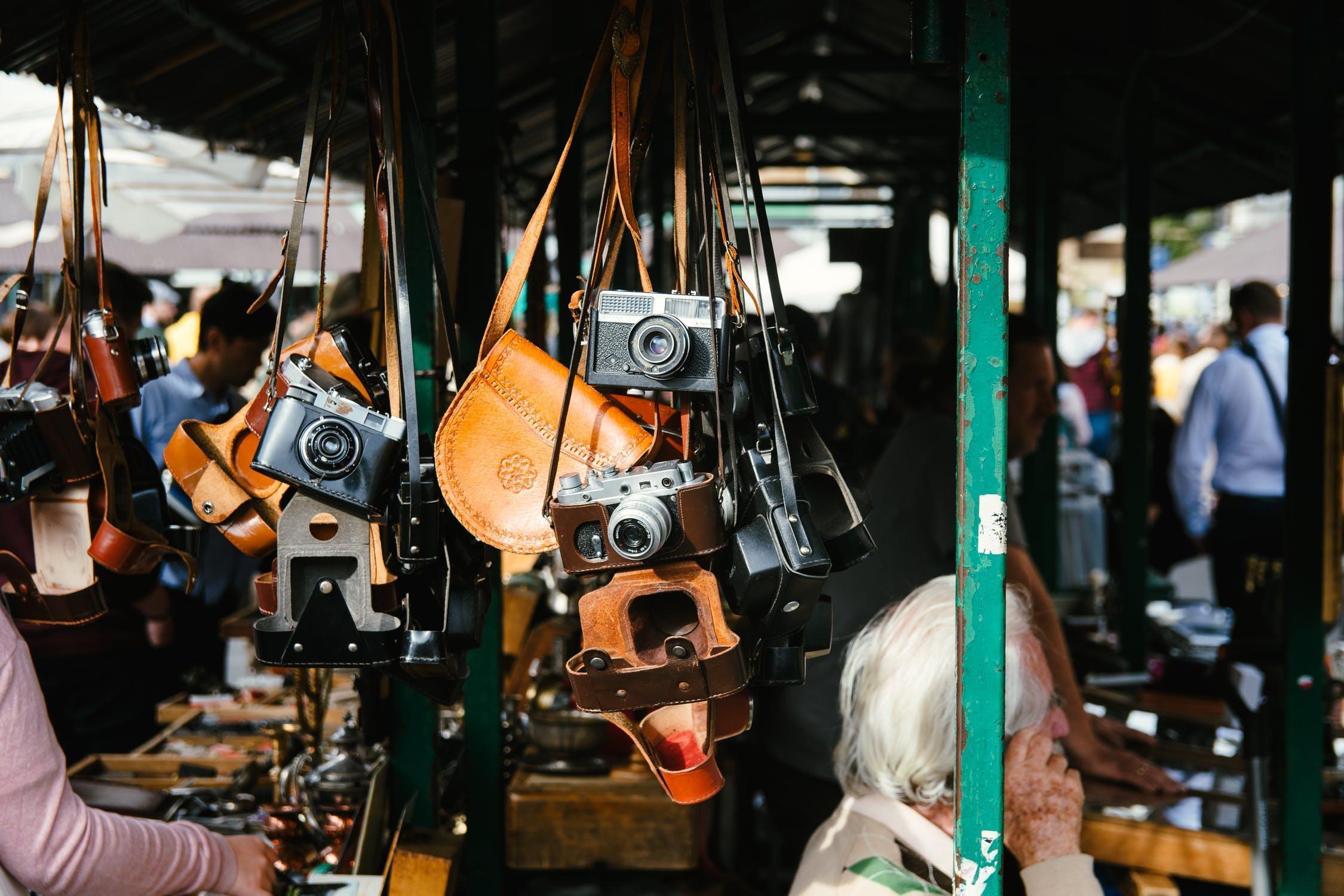 When you set up your business selling branded merchandise such as phone covers and tablet sleeves, you knew you were tapping into a crowded market place. That's why getting your website on top form was a huge priority. But what about making that website stand out even more? Why should customers buy their corporate phone cases from your site and not your competitors? It's time to step up your marketing potential.
Perhaps you've already got a solid plan when it comes to using your website as a marketing tool and send out regular marketing emails and take out paid for advertising to funnel customers back through to your site.
This may or may not be working but one area that you might yet need to consider is that of video marketing. In this article, we explore the benefits of video content and why you're head and shoulders above the rest.
Image from Pixabay: CC0 licence
Why Choose Video for Your Website
There are so many reasons and all of them totally valid. Let's start with what video does for your customer. Your branded merchandise needs showcasing and viewing from all angles, demonstrating a good fit and a stylish look, producing a short video explaining what you offer counts for a lot and shows the customer exactly what it is they get when they buy cases and sleeves from your site.
Your customer can tune into your video, find out what they need to know and more often than not convert that interest into a sale. That's the second point that needs to be made. Video marketing, research shows, leads to a better sales conversion rate. Why? Because you're engaging with your website visitor on a human level. You're showing them something that evokes an emotional response, something that they can react to and feel good about. They're impressed with what they see and they want to turn that interest into a sale for themselves or for their corporation.
Besides product descriptions video can also be used to introduce your CEO or your sales team, bringing the whole experience of using your site to a much more personal level.
The Google Factor
Besides what video can do for your customer, you have the matter of what embedded video can do for your site. In short, Google loves videos. It's complicated search algorithms place stock on websites that include video. It sees them as trusted sources, heavily used and regularly updated with quality content - everything Google likes and promotes. It also helps that Google owns YouTube, so anything you link directly from YouTube is going to rank higher up in searches.
If you're looking for your website to feature up there in the search results, start thinking about how to use video marketing to promote your business.
Social
Great video content is also great for sharing. Get a two-minute video made introducing your service or product and share to your social networks, then watch as it gets shared far and wide, especially if you have a call to action and something to hook your viewer with.
Naturally, you'll need to make sure that the messaging and the language you're using engages the audience you're trying to reach. Take a look at what your competitors are doing, the kind of tone they use to reach the customer and if it fits your customer segmentation data, use that as the basis for your inspiration. Now, all you need to do is to do it better.
Think outside the box. Don't be afraid to have fun, to be clever and smart with your videos, especially those that are hitting up your social networks.
Sharing video content organically through these networks is a great way to grow your social following and with the majority of people using mobile technology to view video content, this can be done at the tap of a smartphone.
It's time to ask yourself if you can really afford not to have a video marketing strategy. Turn those inquiries into solid leads, engage with your audiences in a connected and human way and use video to explain why your branded mobile and tablet merchandise is simply the best choice for your potential customer.
Video is a win-win strategy, taking you into the 21st century of marketing and helping the likes of Google pick you up. It's time to take video marketing seriously and take your business to a while new level.