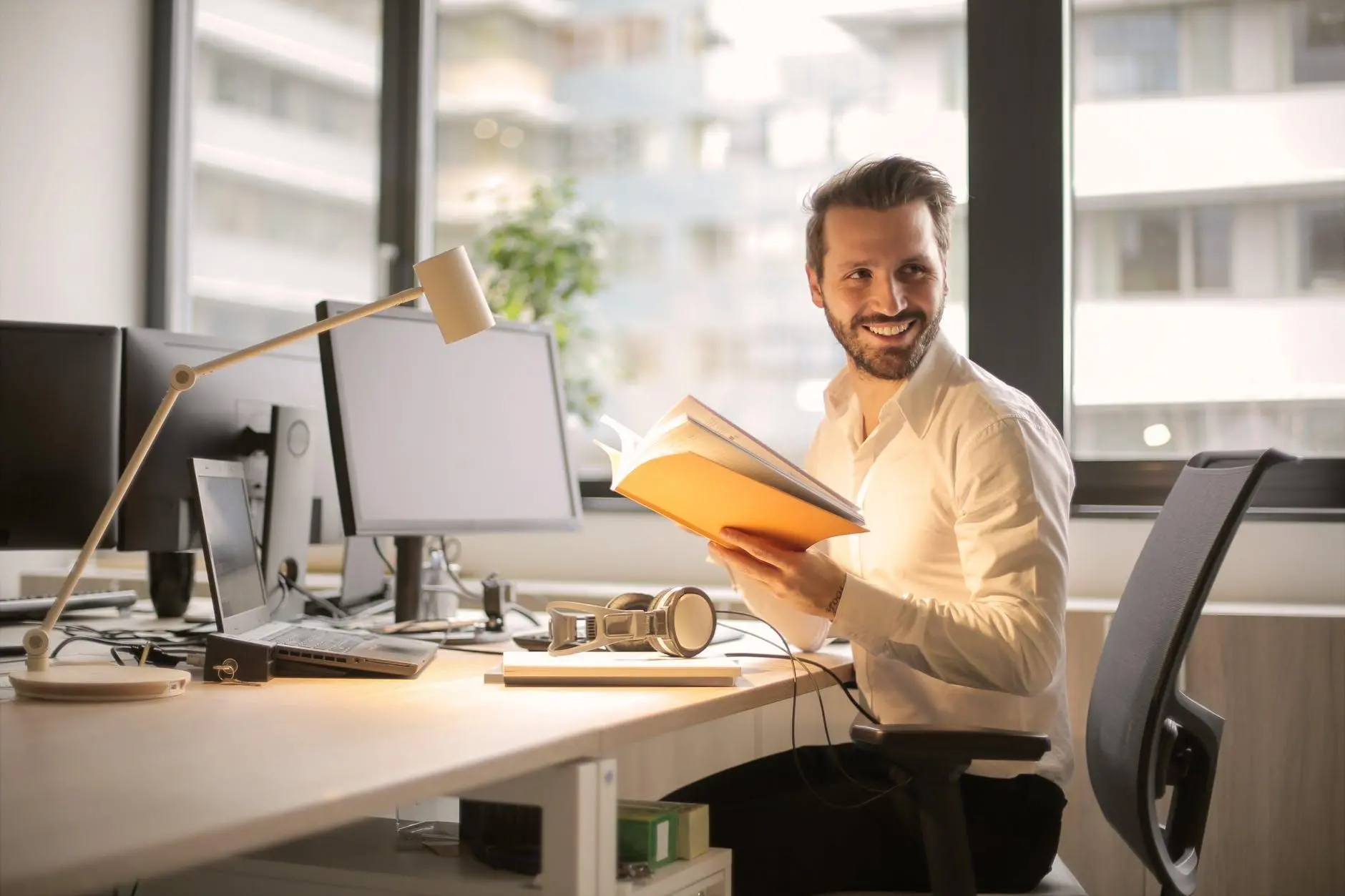 It seems that entrepreneurial spirit is alive and kicking with a reported 62% of U.S citizens wishing to establish their own business. A recent report by Vistaprint delves into the reasons why Americans want to launch their own venture and some of the results may surprise you...
The Vistaprint study is based on a survey of 1,000 American adults from the general population and 500 U.S. small business owners (0-10 employees) conducted in December 2017. Interestingly there are some age and gender differences with millennials more keen to start a new business (77%) than boomers (65%) and more men (69%) vs women (59%).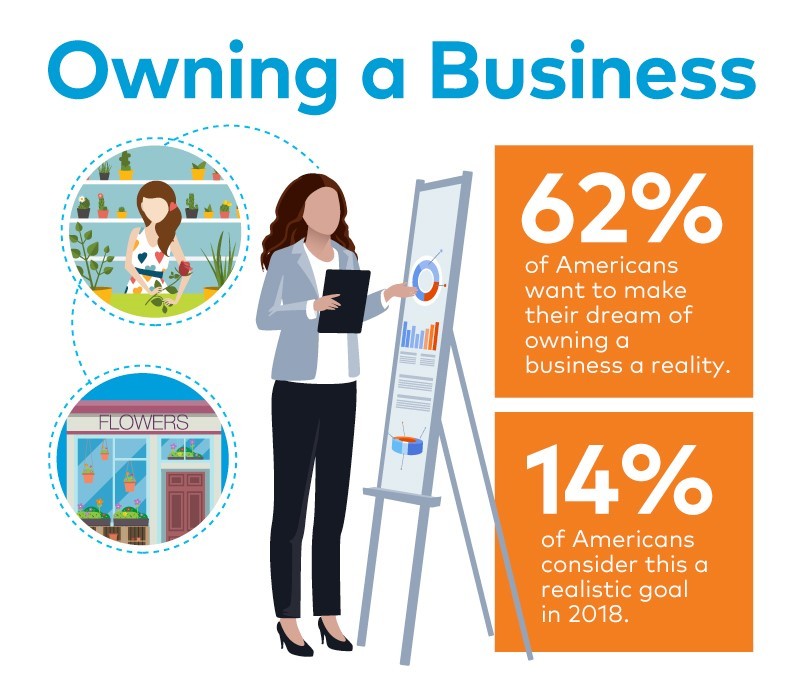 Even though the percentage of people wanting to start their own enterprise is high only 14% of them intend to start their entrepreneurial journey in 2018. What's holding them back? Financial concerns and a fear of failure are commonly cited barriers
So what are the key motivators to launch your own business? Well it seems there is some disparity between what the public perceive are the reasons and the reality of being an entrepreneur. Maybe it's not surprising that the general population cite 'money' as being in the top 5 reasons to be your own boss. The truth is that for business owners themselves, money doesn't even appear in their top 5 - in rank order their list is as follows:
Be in charge of my own destiny
Flexible working
Financial independence
More satisfaction
Work / Life balance
It is intriguing that entrepreneurs quote 'work / life balance' in their top 5 given that they work longer hours than employees - 48 hours per week on average vs 43 hours for the public.
So what personality traits does one need to become a successful business owner? Topping the charts across all age groups and gender? Hardworking. Trynka Shineman, CEO of Vistaprint, explains that this is not really a surprise because their work ethic is borne out of a passion for what they do:
"it goes without saying that small business owners have an incredible work ethic. Their hardworking, persistent and resilient nature is born out of an unrelenting passion for what they do. It's this passion that gets florists to the flower market at 3am, inspires craft makers to experiment with new products and encourages all small business owners, regardless of their industry, to go the extra mile to keep customers happy"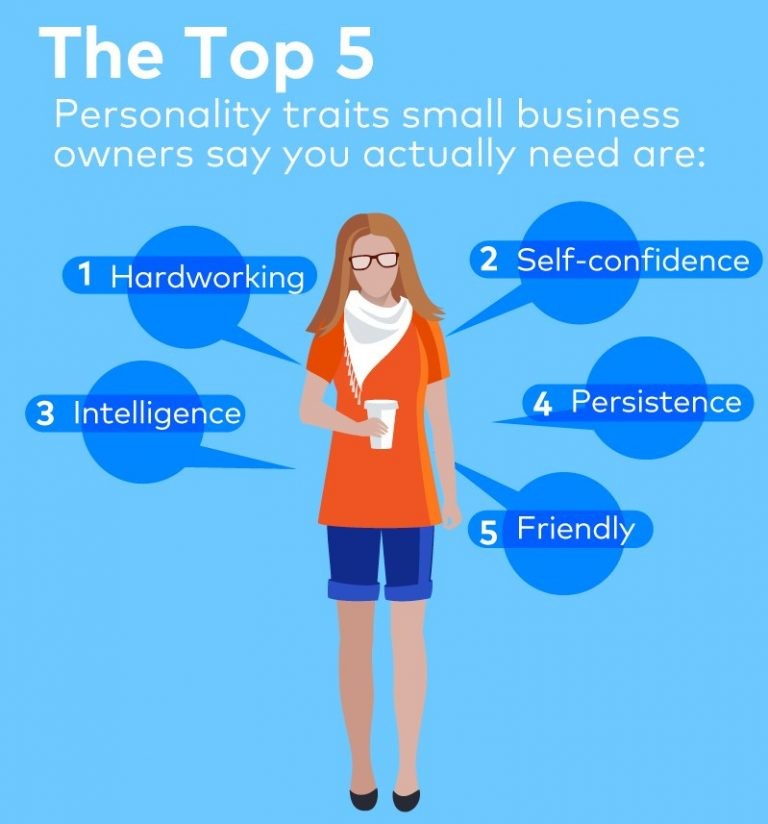 To conclude the study, they asked entrepreneurs to pass on their one piece of golden advice to those people who are considering launching their own business - the top 5 are as follows:
Never give up - be confident, be patient and ignore the naysayers
Embrace the challenge - you will have to make sacrifices in your life but accept that they should be temporary
Be prepared - as the old adage goes, 'fail to prepare... prepare to fail'
Count the costs - accept that in the early days of your fledgling business that money will be tight so prepare to ditch the cable subscription and the morning latte's
Pursue your passion - your business is a reflection of you. If you are passionate about what you do then your employees and consumers will be too
So what do you think? Do you agree that money isn't the real motivator? Or are these entrepreneurs just being coy? If you are setting up your own venture, what are your motivations for doing so? Or if you are already a business owner, why did you decide to launch your own business? As ever, I am keen to hear your thoughts...