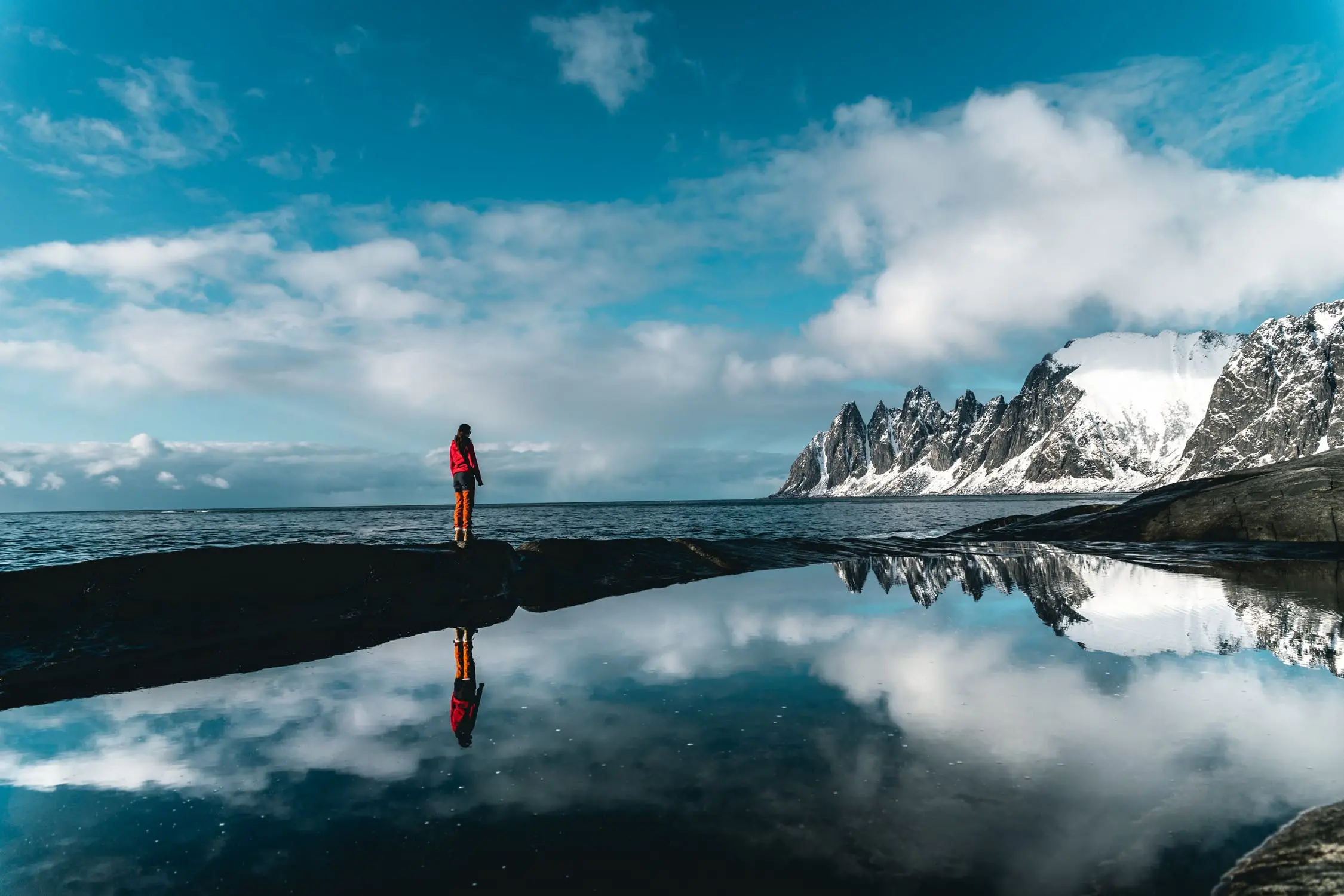 I recently had the pleasure of talking with Dave Kerpen of DaveKerpen.com. Dave is a New York Times bestselling author, serial entrepreneur and global keynote speaker. He graciously shared some tips on how businesses can incorporate personal style, likeability and the strategy behind becoming a best selling author.
Logos, Branding and Personal Style
If you've visited Dave's website, read any of his books or follow him on social media, you'll immediately notice the color orange. He's widely known for incorporating the color into his brand strategy even though it wasn't his first choice.
When starting his digital content services business, Likeable, his first logo was a blue thumb which looked a lot like the Facebook logo. That wouldn't work. So, his designers came up with an orange thumb that he immediately fell in love with. Orange has since become his brand signature. He's even incorporated the color into his personal style and is the proud owner of 58 pairs of orange shoes.
In his latest book, The Art of People, he talks about using personal style as a positive business strategy, including adopting a signature color to help you stand out. He shared a few tips for both men and women on how to incorporate color into your personal style:
Women can incorporate jewelry, flowers, handbags, and scarves. Even the style and color of clothing can be used to express brand colors and personality.
Men can make use of ties, pocket squares and shoes. Men can also use the style and color of their clothing to inject personality and represent their brand colors.
Likeability, Gratitude, and Balance
Kerpen is a best selling author and has a large social media following. If you spend any time with him, you'll understand why. He doesn't just talk about likeability, he lives it. He realizes that the world is a more connected place and says that whether you're likeable or not will make a big difference to your business in the long run.
In his second book, Likeable Business, he offers 11 principles of likeability that start with actively listening, being transparent, authentic, and passionate about what you're doing, and ends with gratitude.
He feels that gratitude, "Is the most amazing drug on the planet. It puts people in a better state of mind, it's totally free, and has no side effects. Gratitude-a wonderful thing that allows us to be happier and likeable".
Dave makes the argument that kindness and likeability are selfish acts because of the way it makes him feel. "When I'm kind and grateful, it makes me feel better. It puts me in a better mood. That helps me become a better leader, husband, father and human being". To him, kindness and gratitude are amazing gifts he wishes everyone could experience. It's something he tries to practice every day.
Practicing kindness and likeability, being an entrepreneur and balancing your personal life can be overwhelming. Dave tells us he finds balance in his core value of responsiveness. Being quick and positive in his interactions is important to him.
Although he can't respond to every request, he uses tools like scheduled office hours to help as many entrepreneurs and authors as he can. Scheduled office hours give him time to meet with anyone for any reason while freeing up the time he needs to work on projects or spend with his family.
Self Publishing and the NYT Best Sellers List
As a New York Times best-selling author, Kerpen loves helping other authors with what he calls "The Biggest Thing". Which is how self-publishing affects the New York Times Best Seller List.
Dave thinks self-publishing is an amazing strategy and encourages it. Although the caveat is this; self-publishing is not going to get you on the New York Times Best Sellers List. To rank on the list, you'll have to publish with a traditional publisher and grow your following.
He says that the New York Times algorithm looks at the channel and geographic diversity. You're more likely to hit the list if you sell 5,000 books across 50 states using channels that include Amazon, Barnes and Noble and Independent bookstores. If you self-publish and sell 10,000 books using only a few channels in a few geographic areas, it's unlikely you'll rank on the list.
Increasing your reach by growing your email list and social media following across all 50 states is one strategy to becoming more geographically diverse. Targeting a broad audience, using the most important channels and incorporating like-ability to sell your books will get you closer to being the best selling author.
#BeLikeableDay
Dave believes in his mission of being likeable so much that it has become a trending hashtag. #BeLikeableDay is a global social media movement that happens every February 26 and is dedicated to making social media a more positive environment. On this day, people and organizations are asked to take a moment to do at least one act of kindness online. It could be as simple as sharing a compliment on Instagram or thanking a friend on Facebook. It's an opportunity to make social media a more likeable place. It started as a non-traditional way to launch the third edition of his first book, Likeable Social Media, but has become a movement in kindness. In its first year, the movement reached 77 million people across 25 countries and was trending on Twitter.
Dave thinks #BeLikeableDay resonated because social media can be a negative place and on this day it's a little more positive.
I am truly grateful to have had the opportunity to talk with Dave Kerpen and learn more about how businesses can incorporate personal style and likeability, and how we can infuse the world with more kindness and gratitude.
Resources and Links
Websites mentioned in the article:

Dave Kerpen is a New York Times best-selling author, serial entrepreneur, and global keynote speaker.
This is Dave Kerpen's office hour scheduler. Office hours are Thursdays from 3 pm - 5 pm EDT
The digital agency that provides faster service from the smartest in social with likeability guaranteed is a full-service social media agency that understands Analysis & Measurement, Strategy, Content Creation & Optimization, Community Management, Social Ads, and Development.
#BeLikeableDay, every February 26th, is a global movement dedicated to making social media a more positive environment. On this day, organizations and individuals will take a moment to do at least one act of kindness online—whether that's sharing a compliment on Instagram or thanking a friend on Facebook.
Books mentioned in article:
Likeable Social Media, Third Edition: How To Delight Your Customers, Create an Irresistible Brand, & Be Generally Amazing On All Social Networks That Matter
In this updated edition of the bestselling classic is packed with expert advice and new case studies that demonstrate the latest best practices. You'll find critical information about new and relevant social media platforms, such as Snapchat, along with updated tools, and tactics around video, mobile, paid media, and data; and need-to-know insights into existing platforms/content, including Instagram, LinkedIn and Facebook stories.
The Art of People: 11 Simple People Skills That Will Get You Everything You Want
In a world where we are constantly connected, and social media has become the primary way we communicate, the key to getting ahead is being the person others like, respect, and trust. Because no matter who you are or what profession you're in, success is contingent less on what you can do for yourself, but on what other people are willing to do for you. Here, through 53 bite-sized, easy-to-execute, and often counterintuitive tips, you'll learn to master the 11 People Skills that will get you more of what you want at work, at home, and in life.
Likeable Business: Why Today's Consumers Demand More and How Leaders Can Deliver
Dave Kerpen reveals the remarkable returns you'll get when you gain the trust of your customers and stakeholders. In today's social media world, it literally pays to be likeable. Likeable Business helps any leader at a smaller mid-sized company increase profits and spur growth by applying the 11 principles of business likeability.