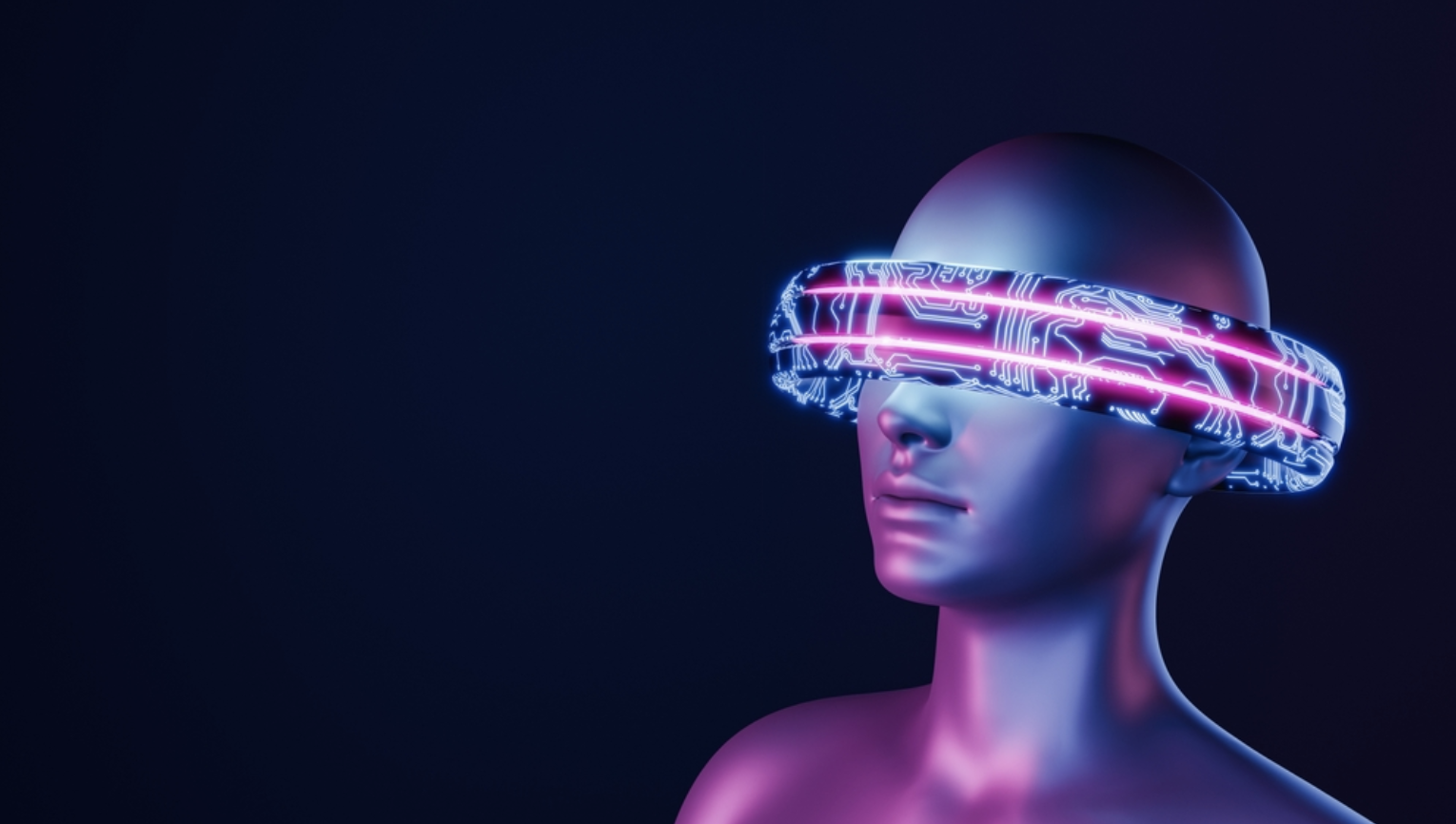 The metaverse will reshape marketing by providing a more immersive experience.
The foundation of Metaverse and marketing are similar - they are built on imagination, innovation, and creativity. However, the language, syntax, and experience of marketing in Metaverse are entirely different. Marketers must understand the essence of the Metaverse evolution to learn its perspective and functionality. That's because the evolution has changed customers' perceptions and experiences and challenged their expectation bar, impacting brands, and their marketing strategies. Established brands like Coca-Cola, Gucci, and Louis Vuitton understood the Metaverse evolution and created eccentric experiences for their customers and even earned astonishing profits. Here is why marketers must take note of the Metaverse's evolution.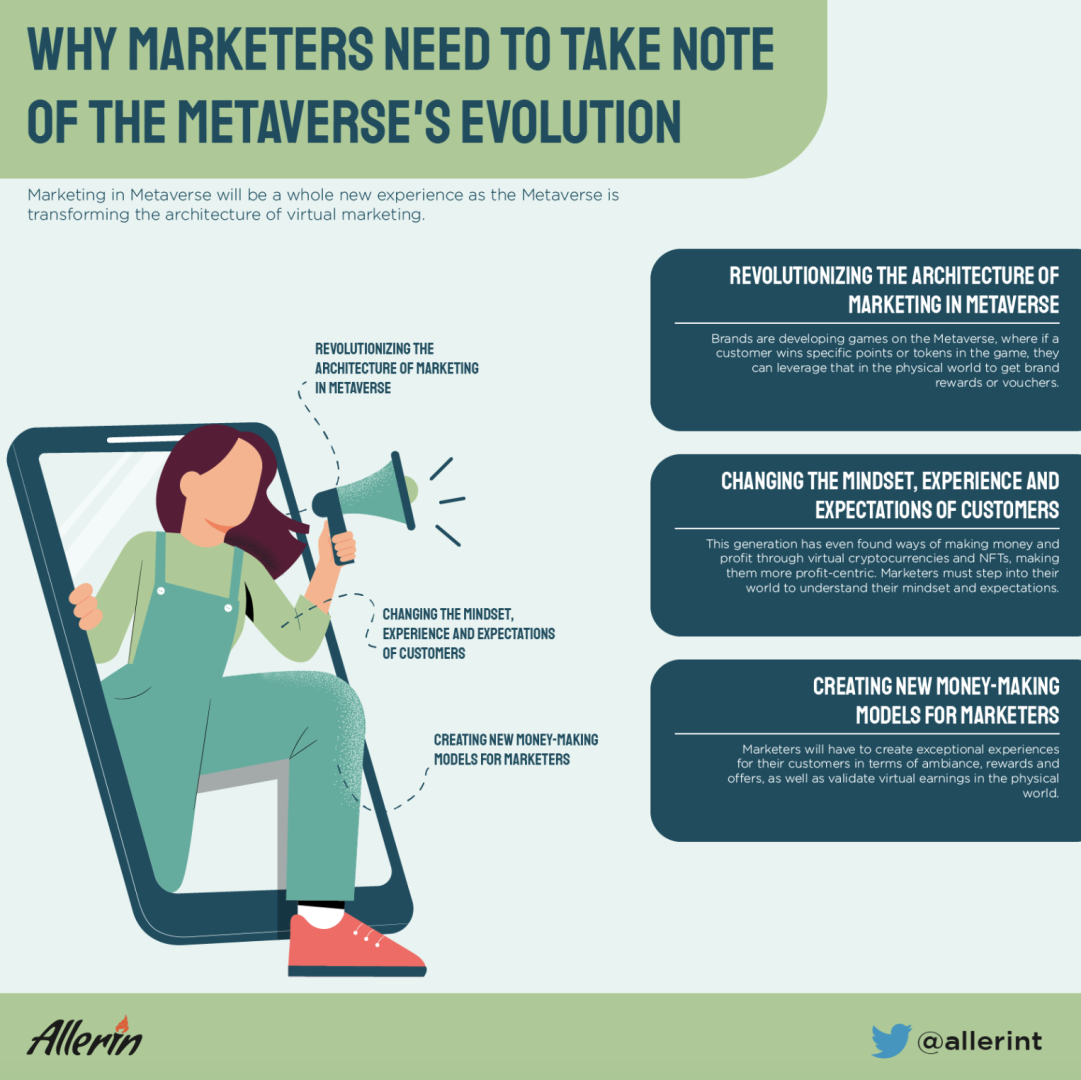 REVOLUTIONIZING THE ARCHITECTURE OF MARKETING IN METAVERSE
The Metaverse is blurring the line between the physical and virtual worlds, and marketers have already started using this transition to their advantage. Brands are developing games on the Metaverse, where if a customer wins specific points or tokens in the game, they can leverage that in the physical world to get brand rewards or vouchers. Another highlighting quality of the Metaverse is to create an experience. For example, Vans, the manufacturer of skateboarding shoes, developed "Vans World", wherein they created a skatepark and enabled customers to customize their avatars with accessories and apparel while building brand awareness. Giving customers an advantage and experience even before their loyalty is a way to create brand awareness in the Metaverse.
CHANGING THE MINDSET, EXPERIENCE AND EXPECTATIONS OF CUSTOMERS
Gen Z has grown up using modern technology, exploring the virtual world and playing immersive games. This generation has even found ways of making money and profit through virtual cryptocurrencies and NFTs, making them more profit-centric. Marketers must step into their world to understand their mindset and expectations. They will have to create a virtual ambiance where customers will have a rich shopping experience and a new virtual identity to flaunt. Also, they must assure customers that their product investment will benefit them in the virtual and physical world. Established brand Nike created NIKELAND for consumers where they can play sports without rules—a world every sports-lover would want. Marketers must go beyond their horizons to create something valuable and relatable for their customers.
CREATING NEW MONEY-MAKING MODELS FOR MARKETERS
Metaverse is an excellent platform for generating massive capital. Customers are increasingly investing in NFTs, virtual estates, products, etc. Last year, Gucci sold a digital version of the Dionysus bag for $4,115. This reveals the scope of business in the Metaverse. Marketers will have to create exceptional experiences for their customers in terms of ambiance, rewards and offers, as well as validate virtual earnings in the physical world. This will attract more customers to the store, helping marketers generate capital online and expand their business exponentially.
The journey of marketing in Metaverse is challenging but full of excitement. Marketers get creative liberties as there is no standard marketing strategy for the Metaverse. This carves a path for invention, experience and a new world.