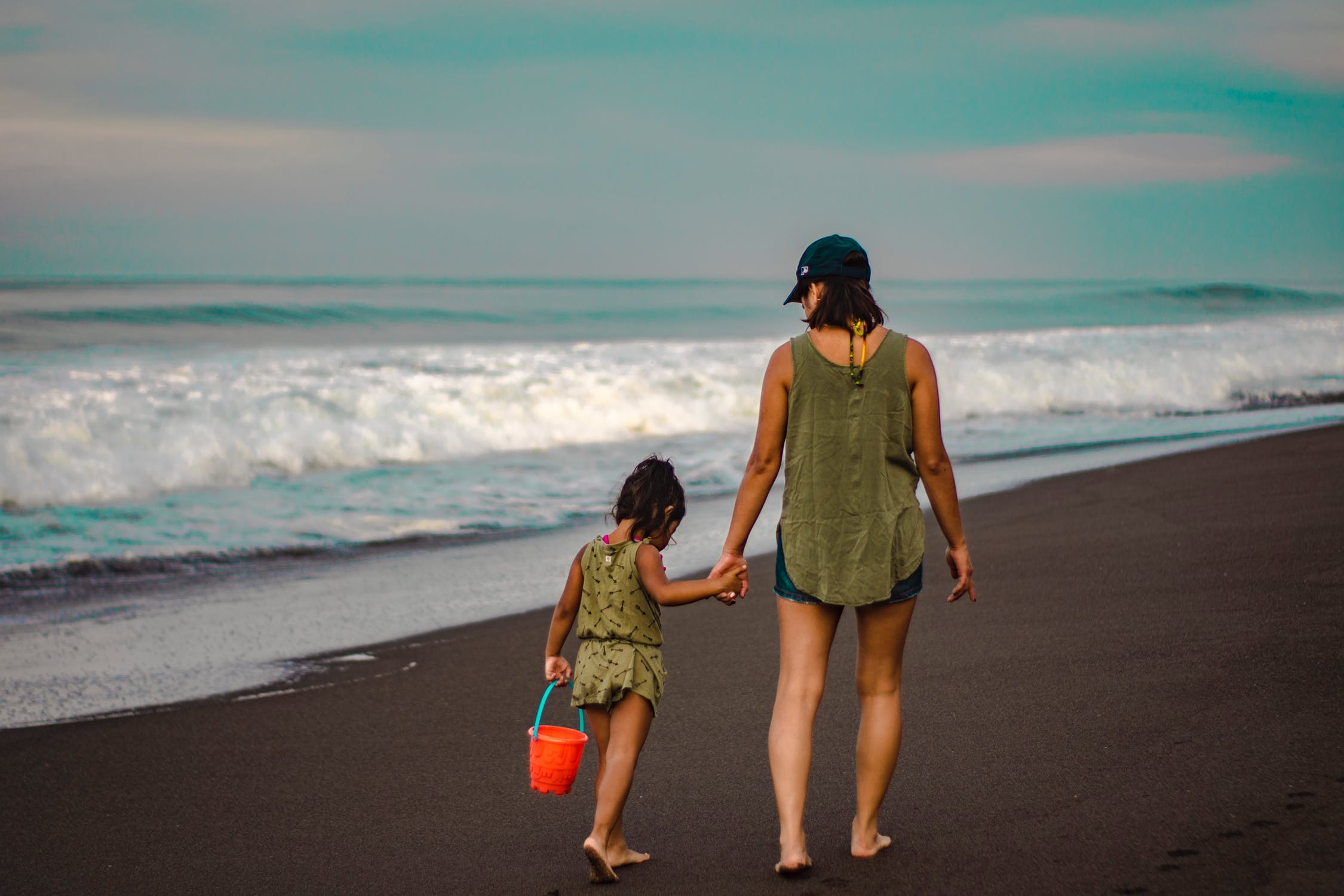 Jobs for mothers can be more than a little difficult to find. In the vast majority of families, they are the main carer for the younger children.
When the children are off school sick or can't go to their regular childcare provider, it is quite often the mother who has time off work to care for them, and they are also the ones that are most likely to attend sports days and events at school. Most importantly, it is the women of the family who are most likely (and of course, this is not in every family!) who will have a gap in their resume when they have taken time out of working to begin and raise their families. This can make it very difficult for some women to return to work when their family is older and less reliant on them, or at the very least, find a job that not only covers the high cost of childcare and give them much-needed flexibility when it comes to their family.
Because of this, an ever-rising number of women are seeking out ways to work from home. They set up small businesses, offering a variety of services such as hand made crafts to childminding, to freelance writing and consultancy. If this is something that you feel like you would like to find out more about, but are not sure if it is the right option for you, keep on reading.
Blogging
Over the past few years, there has been an explosion in the number of 'mum' bloggers online. This is for many reasons, but mainly because despite it being time-consuming and slow to make money from, it is entirely possible to make a decent living from it, with very little equipment or overheads involved. To start with, all you need is a laptop, a connection to the internet and some ideas. If you have a niche in mind, such as interiors, food or even cleaning (take inspiration from Mrs Hinch!), that can help you. The important thing is that you can write about it, that you have a decent grasp on spelling and grammar and most importantly, you have the passion. It can take several years to grow it from a hobby into something that makes money, but good quality content and learning how to promote and market your blog can prove to be financially bountiful.
Consultancy
Throughout your life and career, you have probably developed a whole range of skills. If you go into consultancy, you can offer expertise and advice in your field to other people and businesses. It does not matter about your previous job titles as long as you can add value, make people's lives more straightforward, happier or save them money, and you can use your skills to solve problems in business or in life in general. If you can do those things, you have a great starting point for a consultancy business.
One of the main benefits of this particular line of work is that you most likely have a network of contacts already in the industry who can help give your new career a head start. You may need to visit your new clients at their business premises at times, depending on the nature of your line of work, but a lot of the work could probably be done from home. Because of this, it is essential that you have a reliable phone contract, such as the SMARTY pay as you go sim so you can stay in touch at all times.
Virtual Assistant
If you have a bit of time, a computer, internet access and basic computing skills, you may want to consider becoming a virtual assistant. A virtual assistants role is very similar to the one of a traditional personal assistant - completing administrative tasks for other business owners, but with the benefit of being able to work remotely and from the comfort of your own home.
Freelancing
Freelancing is an incredibly versatile and flexible way of earning some money. It gives you the benefits of working in a particular industry without the hassle and inflexibility that being a full-time employee usually involves. Some sectors that lend particularly well to freelancing are social media management, content or SEO writing and web design. Freelancing gives you the opportunity to work around your family or other commitments, instead of being a slave to traditional office hours and setups. People Per Hour and Upwork are market places for freelancer and a great place to start. Depending on your previous employment history, you may be able in touch with former clients and contacts and see if they have any work they wish to outsource to you on a freelance basis.
Become an Online Seller
There are a number of mothers who have made it big by spotting an opportunity for an e-commerce product, such as the women behind Not on The High Street. All you need to do is find a gap in the market where you and your products can fit in.
You need to think about a few things before you start, such as whether you will sell from social media platforms, build and manage your own website or whether you want to use a third party such as Etsy, Amazon or eBay? There is also the option between holding your own stock and shipping products out yourself or using drop-shipping, where a third party does that for you
Bespoke Products
If arts and crafts are more your thing rather than the e-commerce side of selling, you could consider turning your hand to creating bespoke items. Sites such as Etsy show that there is a huge market for handmade items such as wedding stationery, printables, clothing and even jewellery. Of course, marketing and sales is a massive part of this, especially if you decide to sell from your own website, but your focus is on creating quality and unique products rather than selling lots of commercially available items.
Monetise Your Hobby
If you are looking at all of the above suggestions and thinking that they are not for you, you may want to think about monetising a hobby or a passion. Maybe you have a novel that you have always wanted to write, or you want to start teaching the instrument that you play. Perhaps you want to use your new-found skills as a mother to help others out when they have to go to work during the day by looking after their children in your own home. There are plenty of ways to turn a hobby into a business; it is just about finding what works for you and your family.
Life as a small business owner can be hard work, especially when you still have the usual challenges of children, housework and everything else you have to deal with on a day to day basis, but with a bit of dedication (and delegation where necessary!), you may well find it gives you the flexibility and the income that you need. However, it is essential to make sure that just like any other work-outside-the-home job, your business does not take over your home and family life. Do not let it feel like life is passing you by, and you are 'missing out'. Be organised, set your routine, work hard and work smart, and you will soon see the benefits come to fruition.