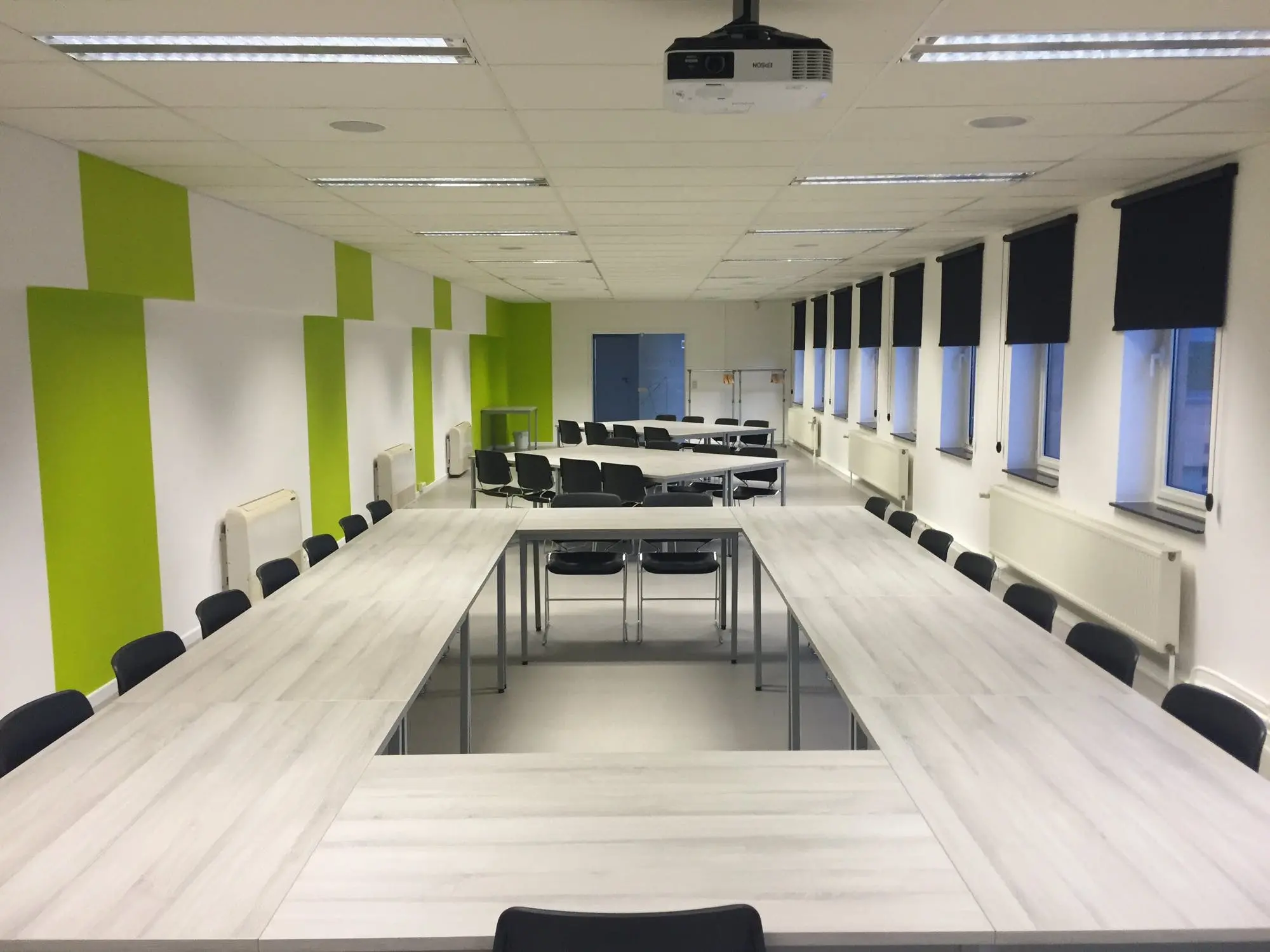 It can be a bit of a Catch-22 I know. Investors want to see a solid and rounded management team in your start-up, to mitigate the risk of their investment, but you need the investment to hire the management team you need.
This is something I hear often. My company works with many post-investment start-ups, building teams to execute on plans and investment strategies. We also work with a number of VCs and CVCs to support their portfolio companies. Time and again you hear from investors that they invest in the management team, as much as in the company's technology or business model. This is something I discussed recently with Petr Mikovec, CEO and Founder of Inven Capital on the 'This week in Cleantech' podcast. Petr and his team have a great track record of cleantech investments, including being an early investor in sonnen, who were recently acquired by Shell. So, before you have the money, how can you build a credible management team?
Co-Founding
I know a number of VCs and investors that prefer to invest in companies with a founding team, rather than a sole founder. If you are at an early stage, I would strongly consider finding some key people to join you in the founding team, if you aren't already in that position. Explore your networks for credible experienced people that share your values and buy into your vision and business model. Of course, the downside is that you will have to share some equity from day one, and the more the individual or individuals bring to the table, the more equity you'll have to share. On the upside, not only is it more attractive to funders and investors to have a strong management team, with 'skin in the game', but start-up life is much easier with a team than alone. I've done both, I know it's tough either way, and finding people who share your values and work ethic isn't easy but finding Co-founders can be the difference between getting investment or not.
Sweat Equity
If you are already on your journey, or don't want to share founding status, you can still look to bring on experienced management to your executive team offering sweat equity and a lower salary than they are worth. The same applies as above, you need to be sure you find people that share your values and have a genuine passion for the business. Use your network, attend cleantech hubs, events and accelerators, leverage who and what you know. You should already be speaking with VC's, CVC's and investors and nurturing those relationships. Perhaps they can introduce you to people in their networks. In business generally, and start-up life specifically, your network is everything. If you are an introverted inventor/entrepreneur, you either need to find a more extrovert Co-founder or be prepared to get WAY out of your comfort zone. This is something Christoph Ostermann, Co-founder of sonnen did in their early days, finding a commercially minded accountant and finance person to join him and Torsten Stiefenhofer, the technical Co-founder.
Board Member/NED
Having someone part time supporting could be more cost effective. Whilst them not being fully 'in' the business, is less attractive to investors, having credible and experienced board members or Non-Executive Directors (NEDs) is one way to acquire the range of skills and experience investors would be comfortable parting with their cash for. Board members would often want some equity, or options at least, and perhaps a monthly retainer fee, based on the hours they might work, or the strength of their network. At least the fixed costs can be kept low, and the equity stake you share likewise.
Consultants
Paying consultants to help devise strategies, or structures to realise your business plans, and possibly retaining them, is another option. The more transient nature of the relationship won't be as strong a pull for investors, but it's better than trying to be all things to all people, and wearing all the hats in the business yourself, including the ones that don't fit you well. In any management team you need to have all the key people focused on their area of strength and expertise, you just can't do everything alone, and attract any serious money.
Bootstrapping is a familiar term and way to start your business. Maybe through friends, Angel investors, and accelerator programme, or even crowdfunding you can bring in enough to start building your team, to get your business fit for investment. At some point though, you'll need to pitch for the first, or bigger funding rounds, and at that point you'll need to have an experienced, passionate and credible management team. It's best to think about this very early in your journey. In my day job, and as the host of 'This week in Cleantech' I speak with many founders and entrepreneurs of high-growth start-ups. Without exception they talk about the difficulty finding the right people, with the right cultural fit, at every level, and the amount of time they have to dedicate to fundraising. When you have the money spend it wisely, until then perhaps one of these solutions can get you to the next stage?