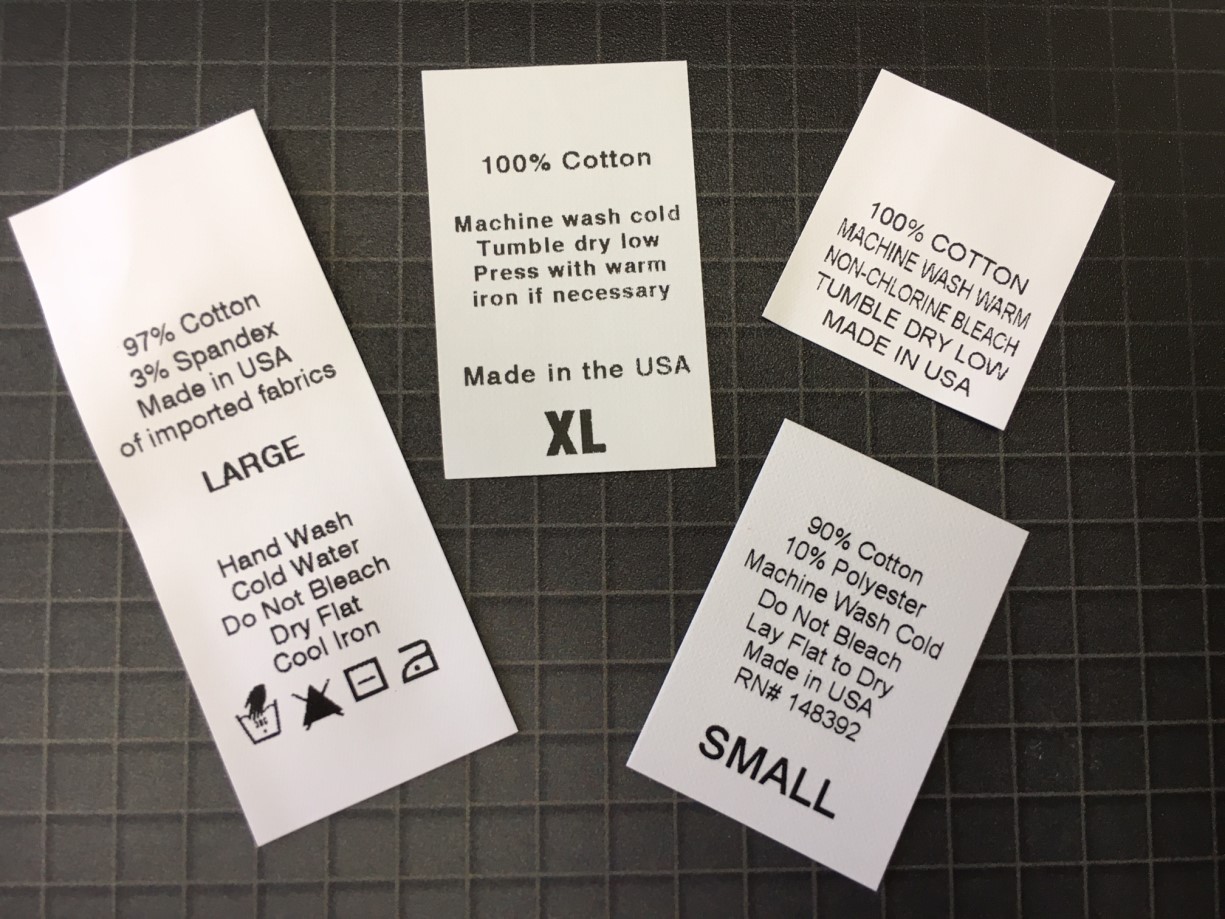 A care label provides instructions to consumers about apparel care.
It also provides the best cleaning procedures to be used for a particular combination of fabric, thread decoration and construction techniques.
Respecting the instructions on the care labels is essential to preserve garments following repeated cleaning treatments.
From a fashion company viewpoint, damage to garments from incorrect cleaning methods can result to several complaints.
Consumers prefer garments with ease of care instead of garments with complicated care procedures.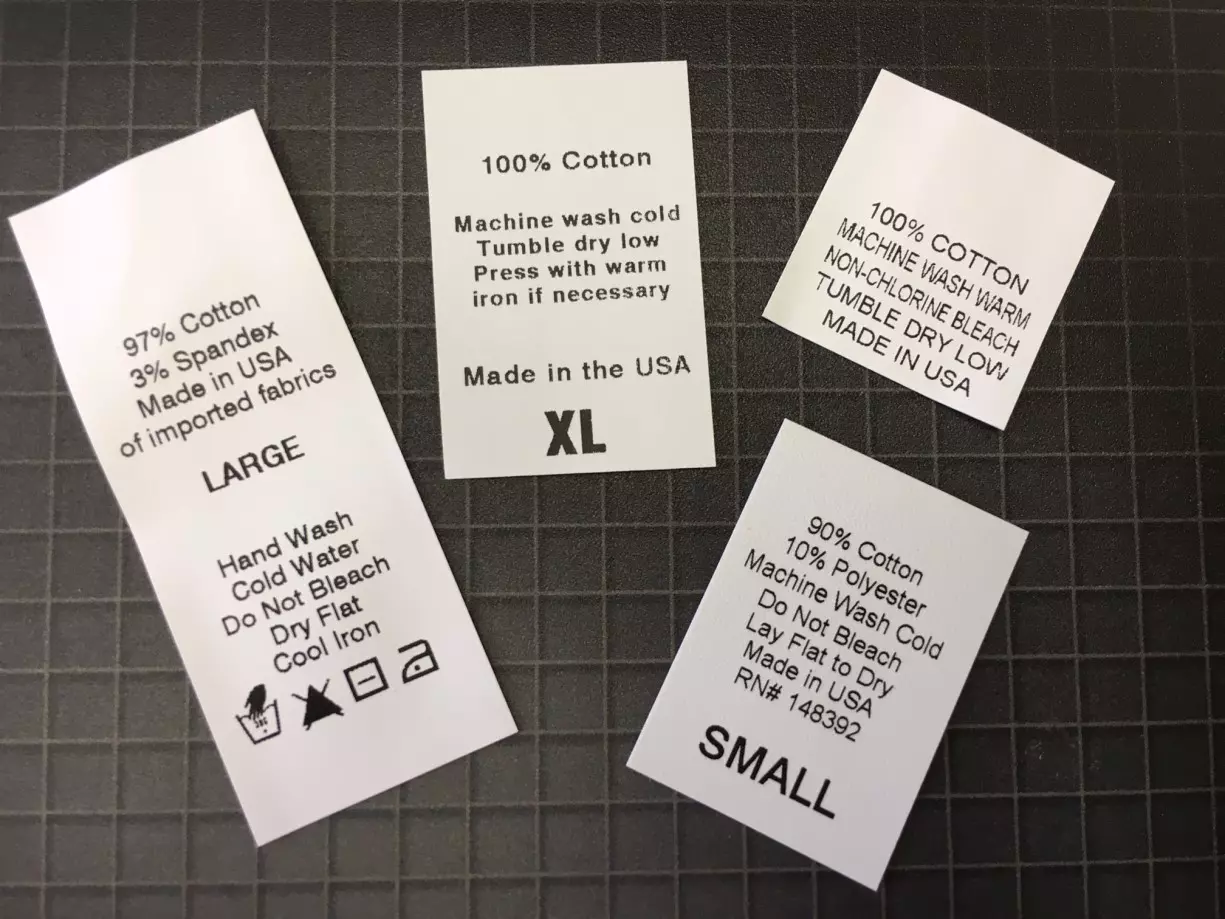 There are five care labelling systems which are as follow:
1. The International Care Labelling System

2. The European Care Labelling System

3. The American Care Labelling System

4. The Canadian Care Labelling System

5. The Japanese Care Labelling System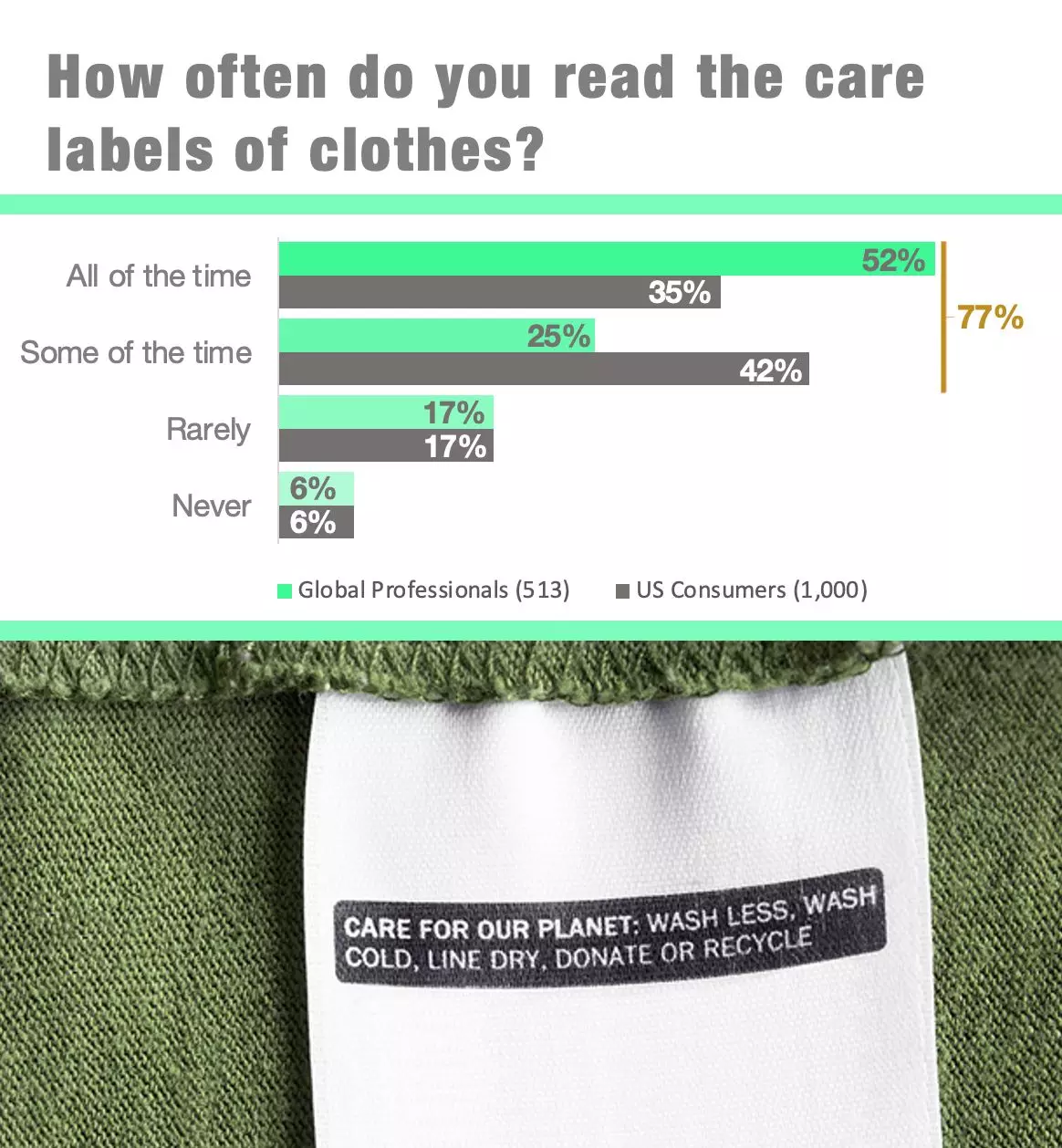 513 global fashion and textile professionals responded to the survey of "how often do you read the care label of clothes?".
In 2019, the same survey took place in the US, only amongst consumers.
A three-quarter majority in both groups read labels regularly. One-fourth of the professionals and consumers admit that they in principle don't read labels.

These results illustrate that labels represent an accepted way to interact with consumers, for example about transparency and to proof the concept of sustainability.

Most labels are unreadable or they bother the person who wears the garments and they remove it. Everyone talks about new business models such as reselling, but how should a consumer handle a second-hand garment without a label? Clothing care accounts for around 30% of a garment's total carbon footprint. Reduced washing and drying could deliver 186 million tonnes of carbon emission reductions. By following care labels instructions, people can extend the life cycle of a clothing.

When consumers follow care label instructions, they promote sustainability. Fashion brands should consider labels more as an opportunity to interact with consumers.