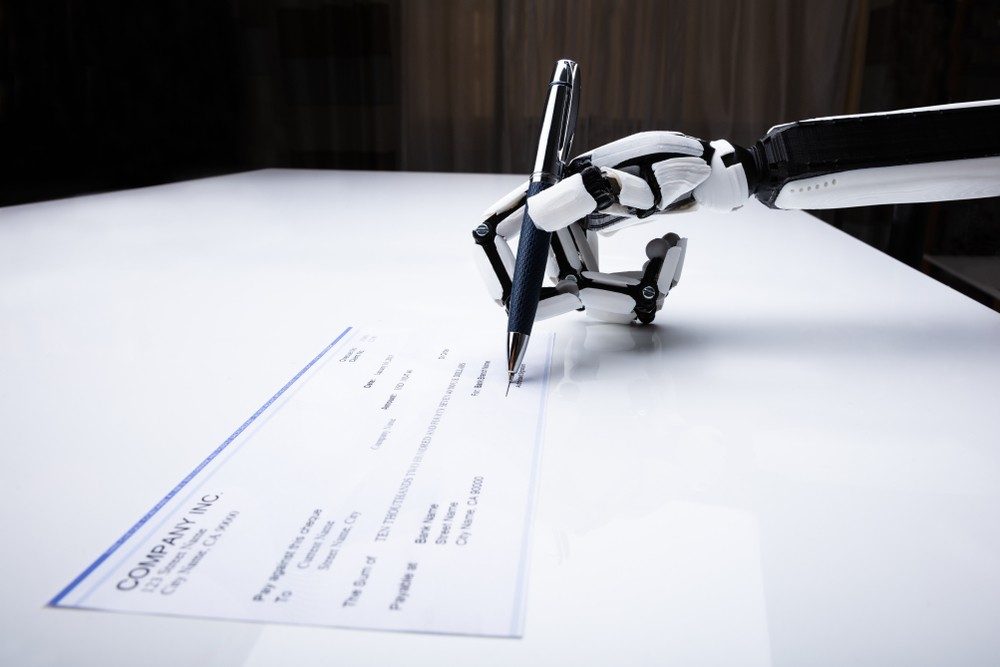 In a world where machine learning is becoming a commodity technology, is your business implementing AI in accounting to get your financial management right?
If we draw parallels between organizations and individuals, then successful, well-run businesses resemble those who manage their lives immaculately in every possible way. Like clockwork, such people follow a systematic daily routine that involves showing up to work early, following a routine, and completing their work without procrastination. On the flip side, poorly managed businesses share several commonalities with untidy, disorganized, and unprofessional individuals. Always huffing and puffing, such people are the masters of delaying important tasks until the eleventh hour. In terms of financial management, while the former intelligently balances their monthly expenditure and savings, the latter recklessly wastes time, money, and other resources to achieve little. Two components of financial management — expense management and cash-flow analysis — simply require businesses to watch their spending and evaluate their liquidity status from time to time. Yet, an overwhelming majority of businesses fail due to a poor understanding of cash flows. Additionally, poor management of expenses comes with its own set of nightmarish outcomes for organizations across different sectors. Questionable investment-related decision-making by banks and other financial institutes was one of the main causes of the global recession of 2008. The use of AI in accounting and other finance-related areas boosts organizations' capabilities in data analytics and provides crucial nuggets of information that can help improve financial management. AI-powered financial management systems can handle expense management and cash-flow projection and analysis in large organizations to reduce accuracy issues and human error from such processes.
How AI Augments Expense Management
Keeping expenditure under control keeps getting trickier as your business keeps expanding globally. The involvement of AI in accounting tasks can bring much-needed structure to your organization's expense management. Data-driven technologies such as machine learning and robotic process automation (RPA) demonstrate several ways for managers to simplify expense management.
A) Avoiding Incorrect Reimbursements
Faulty reimbursement mechanisms lead to a chunk of avoidable expenses in your organization. In fact, it is one way some employees 'earn' money illegitimately from the business. AI and machine learning can play a big role in detecting red flags and eliminating errors while auditing reimbursements. An AI tool can compare the expenses incurred by your employees with external data sources in order to augment accuracy in such reimbursements. By doing this, AI blocks your employees from fraudulently collecting unauthorized reimbursement amounts from time to time. Normally, AI and machine learning use their anomaly recognition capabilities to identify errors in expense reports before flagging them for review. Designated accountants will then be able to step in and verify whether AI has correctly caught those errors or not.
B) Automating Policy Violation Checks
Every organization has certain policies that govern how employees and other stakeholders use company resources for various types of business operations. Generally, businesses have their own finance team to oversee whether such expense management-related policies are being implemented properly. The use of AI in accounting and finance operations allows you to do so without the need for extensive human resource allocations. AI-powered software is intelligent enough to detect policy violations and suspicious expenses without human intervention. An AI-powered financial management system will only need intervention if there is insufficient justification for an expense policy violation. In such cases, qualified experts such as chartered accountants or financial managers can provide the information input, allowing the system to evaluate the information and create periodical expense reports accurately. Such reports created by AI-powered systems negate the inevitable human errors that finance executives would make. Policy-compliant, user-friendly expense reports can then be created by AI that can then be used by accountants and/or finance managers. The inclusion of AI in accounting basically mitigates the risks that come with human errors and inadequacies around large data sets. C) Optimizing Predictive Data Analytics with Big Data
Before AI went mainstream, analytics and expense management were long and arduous processes for finance managers in businesses. In the future, however, any method apart from AI-powered virtual formulation of expense analytics will be considered archaic. Already, several organizations use automated tools instead for this purpose. As we know, today, big data is an influential force in corporate finance and accounting. By using big data to recognize customer sentiment, competitor actions and other external market influences on the one hand and interpreting internal financial data on the other, AI-powered systems can provide fairly accurate predictive analyses to help make financial management decisions.
D) Enabling Visual Data Identification
Traditional software applications require meticulous tagging of keywords and descriptions to documents such as invoices, bills, photographs (such as those used as audit evidence), reports, etc. But with an AI-powered tool, your workers can upload pictures of their expense receipts while AI-driven computer vision tools can then go on to use Optical Character Recognition (OCR) to detect and use key information from them, such as currencies, timestamps, expenses, dates, service provider names, and other details. Imagine the time reduced in manual recordkeeping! Role of AI in Cash-Flow Analysis
Cash-flow management and analysis are fairly straightforward for powerful AI systems. As we know, there are three main types of cash flows that are present in a cash-flow statement—Operating cash flow, that is the money generated or used via the core business operations of your business, investment cash flow from investment activities such as purchasing or selling securities or assets and financial cash flows that is the money used to fund your business. This includes the transactions involving dividends, debt, and equity shares. An AI-powered tool will perform its analysis to provide forecasts and recommendations to businesses. These forecasts can help your organization manage your liquid cash more intelligently.
Once an AI-powered system conducts an analysis of your cash-flow statements, it can provide insights in order to direct your accountants to create a budget that directs operational cash to those tasks that statistically need more resources than other tasks. An AI tool can also help companies invest in marketable securities by monitoring the stock market in real-time and providing recommendations on which stocks or commodities in the financial market are worth buying. AI-powered financial tools also help financial administrators know which part of the business could need investments to reduce or prevent losses.
In short, cash flow analyses conducted by AI systems inform management and their finance executives about how to maintain a steady flow of liquidity in their treasury. It is safe to believe that the 'type 1' type of companies are clever enough to replace dated financial management methods with AI in accounting and finance. Do you aspire to be a part of this category of companies, especially when it comes to managing your expenditure and cash flows? A reluctance to adopt AI for your financial management may, sooner or later, cause your business to free-fall into 'type 2'. Almost certainly, you may want to avoid that outcome, as that would leave your business just like the typical type 2 person—with empty pockets.