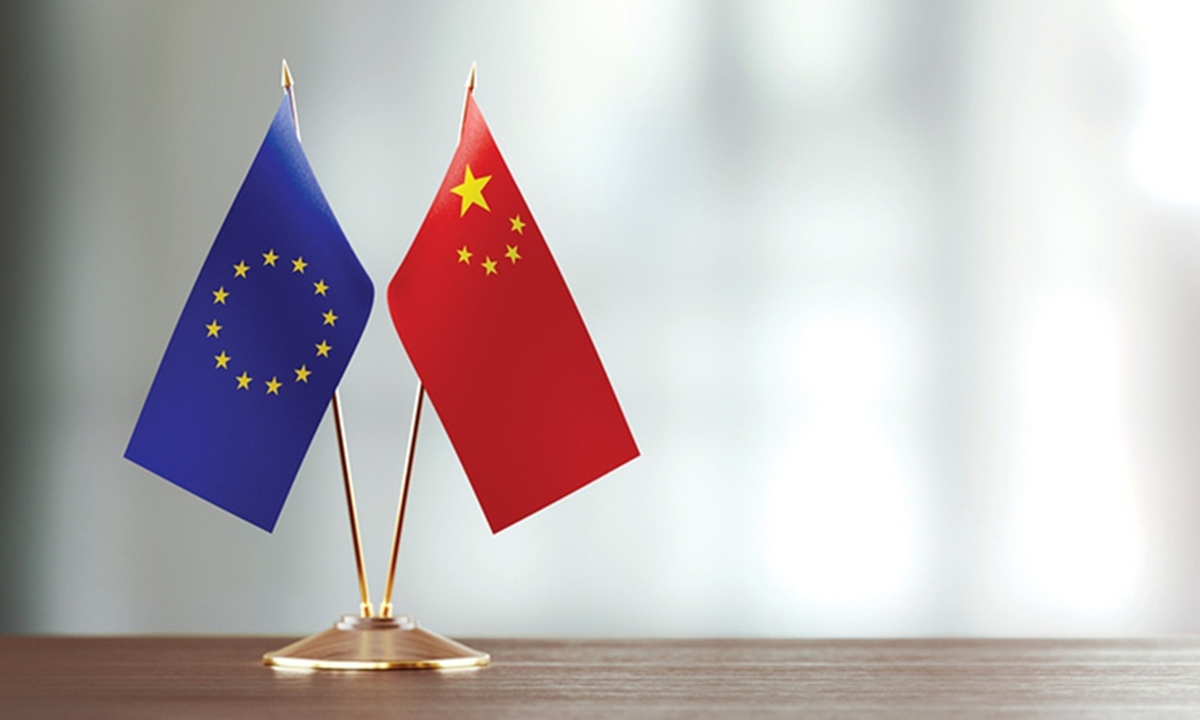 China and the European Union (EU) have taken steps to ease tensions over trade imbalances and geopolitical issues.
This move comes as Europe's trade chief, Valdis Dombrovskis, described the relationship as being at a "crossroads," emphasizing the need for better access to China's market for EU exporters. The focus is on rebalancing the relationship to ensure mutual benefits and fostering transparency, fairness, predictability, and reciprocity.
Enhancing Transparency on Supply Chains
Part of the agreement includes improving transparency regarding supply chains for raw materials. Both sides are considering the establishment of a new mechanism for this purpose. Dombrovskis recently concluded a visit to Beijing, where he met with Chinese Vice Premier He Lifeng. They specifically discussed agricultural products, alcoholic beverages, and clearing a backlog of infant formula license applications.
Challenges in Bilateral Ties
Bilateral relations have faced challenges, particularly following the EU's investigation into China's state support for electric vehicle (EV) manufacturers, driven by concerns over the influx of Chinese EVs impacting European auto manufacturers. China labeled this investigation as "blatantly protectionist." Dombrovskis mentioned that China's trade practices compelled the EU to adopt a more assertive stance in its dealings with China.
Trade Deficit and Restrictions
The EU experienced a substantial trade deficit with China, amounting to 396 billion euros ($421 billion) in the previous year, notably in vehicles, machinery, chemicals, and energy. European automakers have expressed concerns over rising imports of Chinese cars. The tensions have also affected tech supply chains, with China imposing export restrictions on semiconductor materials in response to restrictions on its access to advanced chipmaking equipment.
Concerns About China's Business Environment
European businesses have voiced apprehensions about the evolving political and unpredictable business environment in China. Dombrovskis highlighted the impact of China's position on the Ukraine conflict on its image, both among European consumers and businesses seeking to invest. China has emphasized its neutrality in the Ukraine conflict and its commitment to peace.
A Challenging Crossroads
Dombrovskis underscored that the EU and China stand at a critical crossroads in their relationship. They must choose a path based on open, fair trade and investment or risk growing apart. The issues surrounding trade imbalances, market access, and geopolitical factors have added complexity to their engagement.
While trade discussions continue, the EU and China's ability to find common ground on these matters will play a significant role in determining the trajectory of their relationship.
The China-Russia Dynamic
Another element impacting the relationship is the growing dependence of Moscow on Beijing since Russia's invasion of Ukraine in 2022. Trade between Russia and China has surged, but China maintains a stance of neutrality, emphasizing its commitment to peace in Ukraine.
The evolving dynamics in this triangle of relationships—EU-China-Russia—add further complexity to global geopolitics and trade.