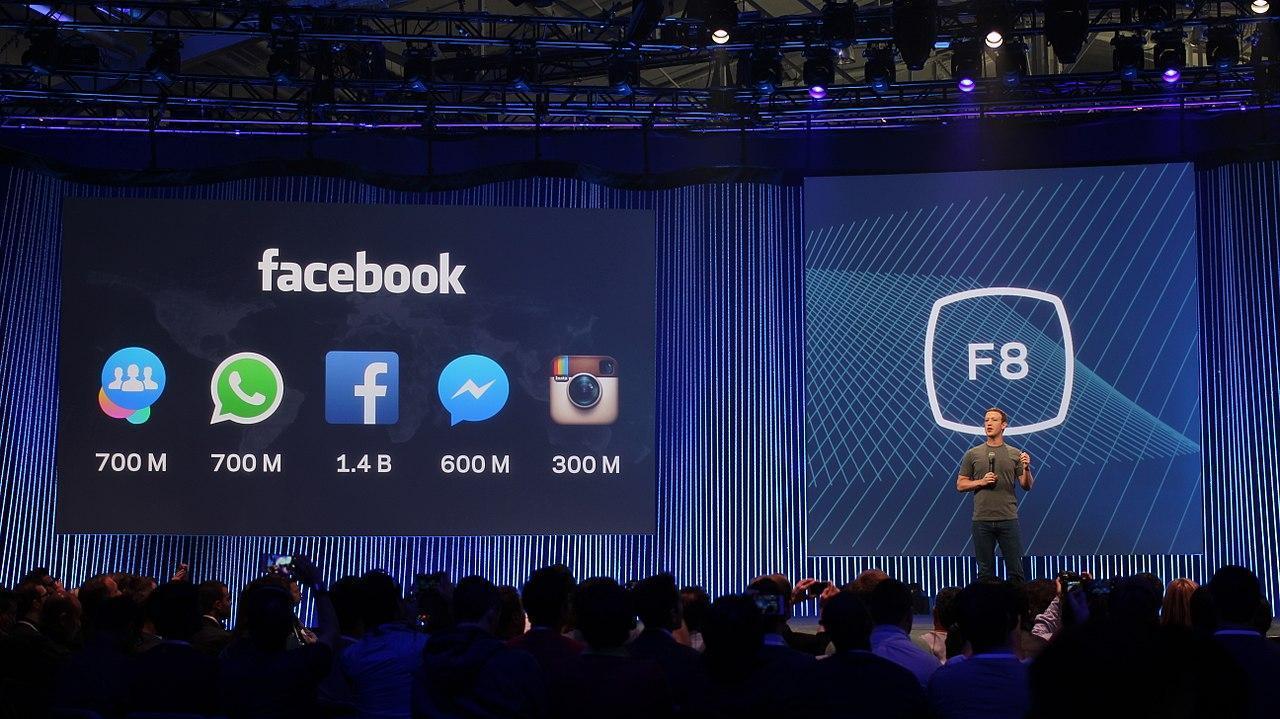 Thanks to a combination of luck, as other major stories were few the past few days, and a still volatile attitude towards Big Tech in the political world, Facebook's Cambridge Analytica scandal has gone from what could have been a seemingly relative minor incident to one that is both threatening Facebook's business model and suddenly increasing regulatory concerns for the company. Zuckerberg even issued a rare public apology, as users are deeply troubled by this seeming breach of privacy.
While the actual events have been rehashed many times in the media the past few days, essentially the incident came down to Facebook allowing an academic to acquire Facebook user data but then he shared it beyond its original parameters to Cambridge Analytica, with Facebook apparently incorrectly believing the data had been deleted for several years.
Also worth noting is how while only about 270,000 people explicitly gave consent to and used the app the professor used to collect the data, the data mining by the app collected the data of over 50 million people in total by mining the data of their friends and connections as well. Essentially this means less than .5% of users whose data was collected gave explicit conscious consent to even the initial collection, let alone the subsequent transferring.
Given the company's relationship with President Donald Trump's 2016 general election campaign, the 2016 primary campaigns of Senator Ted Cruz (R-TX) and Ben Carson, Brexit, and politics in general, it was easy prey for a news media that knows anything about potential Trump scandals is proven ratings and clicks.
The events have also suddenly raised concern over whether Facebook may suddenly face sudden increased regulatory scrutiny, which also was brewing as the company faced heavy questioning over its role in the 2016 election in being used as a tool for Russian bots and misinformation campaigns, as well as its alleged censoring of conservative opinions on the platform. Its recent News Feed change, while a needed business reaction to potentially fatal declining user activity, also lost it suddenly many publisher and pages allies who have become annoyed at the sudden change for what was often a large investment for their business, with some companies even closing due to the new algorithms showing their content less.
Amid all this, Facebook stock tumbled roughly 12% this week from a close of $185.09 on Friday to a low of about $162.82 on Tuesday, although today it has rallied a little.
While Facebook has been the subject of many hearings before Congress over the years, now Senators from both sides of the aisle are demanding both potential regulatory oversight on Facebook and that Facebook CEO Mark Zuckerberg himself testify before Congress. Previously only Facebook executives, not Zuckerberg himself, have been sent before our nation's elected body.
Although much of the attention is on Facebook's regulatory concerns in the United States, I believe the real regulatory threat to the company right now comes from Europe. In the United States, it is very likely that many policymakers do not feel confident enough yet to know what kind of regulations they themselves would be comfortable with placing on Facebook, let alone creating a regulatory scheme that would be able to pass Congress itself. For many policymakers, it still seems like the companies are addressing the concerns sufficiently whereby inherent legislative inertia is likely to continue.
Given the lack of clear regulatory agency control over the tech giant as a whole either, I still believe the U.S. regulatory threat remains minimal.
In Europe however, there is both the will and the way. Not only have European authorities been attacking the tech giants, such as Google, for years over privacy concerns, they've actually been implementing massive fines, anti-trust actions, and other sanctions with increasing frequency. It seems tech companies are finding few defenders in Europe, where a new privacy law will increase data transparency and control by consumers. Furthermore, the European Union has also just enacted a 3% digital revenue tax that will hurt tech companies as well.
Every time a scandal happens in the United States over one of the tech giants, immediately regulatory fears arise. However the main factor right now preventing coherent regulation in the United States is that U.S. policymakers essentially are afraid that they might disrupt the modern Internet services industry in a horribly negative way if they engage in the wrong kind of regulation on what they believe is still a delicate, even if big-money, sector. In short, U.S. representatives and regulators on both sides of the aisle are not favoring the European approach, which has been fueled in part by a greater cultural interest in privacy.
Policymaking always has a dash of uncertainty to it, but at the moment I believe regulatory concerns are overblown. The mishap is serious, but the most predictable course of action is that Facebook itself will take care to tighten its platform and thereby continue to satisfy both users and authorities for now. The selloff seems more a jittery reaction rather than a market re-valuation of the real long-term potential and risks of the company.