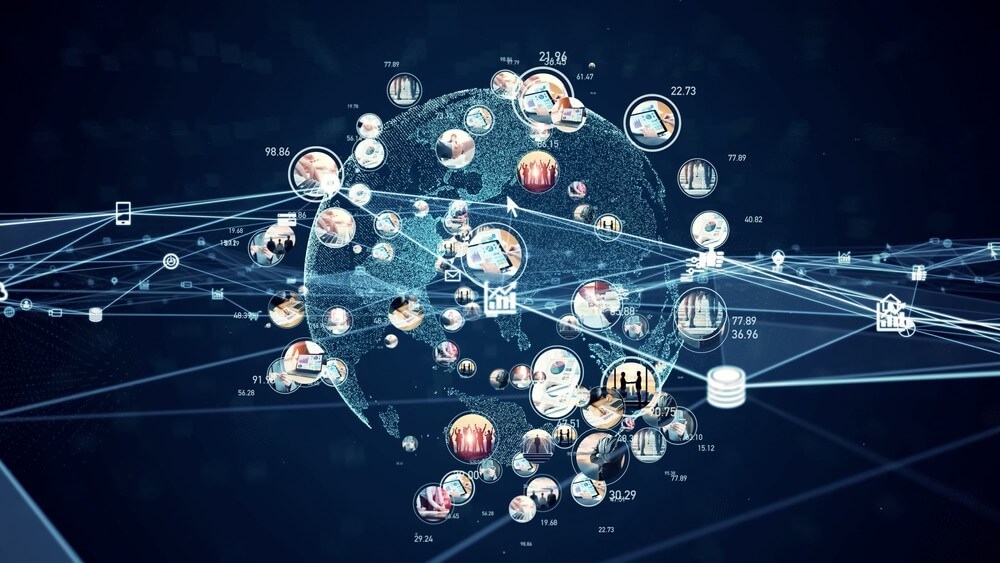 The effects of new innovations in artificial intelligence (AI) and the advantages they bring to businesses, industries, and entire economies leading in AI research warrants the development of a comprehensive and well-informed national AI strategy.
While we may have seen numerous technologies emerge in the recent past, two have had the most impact on civilization: the internet and AI. Both of these technologies, while being equally impactful, have had contrasting uses. The internet -- including its most popular product, social media -- has mostly served as an equalizer of sorts. Often dubbed as "the great equalizer," it has leveled the playing field between businesses, large and small, by giving them equal access to a global base of customers, supply chain partners, and investors. It has also purportedly enabled all users -- regardless of their political alignment, nationality, education, or economic status -- to reach out to a shared global audience. AI, on the other hand, has primarily been used in the role of a differentiator.
Be it for a small business trying to make its processes more efficient with predictive capabilities or a government planning to revamp its military with autonomous weaponry, AI's primary purpose has been to gain an advantage over the competition. It stands to reason then that even on an international level, the advancement in AI innovation and implementation is what will determine the power that nations hold in the geopolitical arena. And most world leaders know this already. Russian President Vladimir Putin, for instance, has been reported to have said, "The one who becomes the leader in this sphere will be the ruler of the world," while referring to AI. In an increasingly AI-driven world, the country with the most effective national AI strategy will reign supreme, for the following reasons:
Artificial Intelligence Is A Military Trump Card
The most obvious reason why a national AI strategy and AI development are necessary is to increase the efficiency and effectiveness of a sovereign's armed forces. In addition to finding us cabs, recommending restaurants that cater to our preferences and operating our home appliances, AI is also being used to fight our wars. From Unmanned Aerial Vehicles (UAVs) to AI-guided missiles, militaries across the world are developing and deploying AI-based weapons and support systems on their frontiers. Many nations are planning to make these autonomous weapons comprise a significant part of their militaries. Russia, for instance, has plans to make remote controlled and AI-based systems comprise 30 percent of its military power by the year 2030. Similarly, China, another technological powerhouse and military superpower have expressed its intention of building a "world-class military" which will very likely include autonomous AI-based defense systems.

Although the use of AI-based weapons will clearly offer militaries strategic and tactical advantages, there are ethical and safety concerns regarding the use of autonomous machines to use lethal force on human soldiers. To address such issues, the United States, as part of its Lethal Autonomous Weapons Systems (LAWS) policy has included the need to "allow commanders and operators to exercise appropriate levels of human judgment over the use of force." Making such policies a part of the national AI strategy and formulating mechanisms to enforce these policies will ensure that nations stay competitive in terms of military might while also tackling humanitarian and ethical problems associated with modern and intelligent weapons.
Investment In AI leads To A Productive Economy
As you may already know, most of AI's applications in the present day involve automating processes to increase quality and productivity. Businesses that produce physical products are known to use AI throughout their operations from product design and development to sales, marketing and customer service. In the manufacturing sector, the use of AI helps in producing goods that meet high quality standards by enabling accurate manufacturing processes. AI is also used to implement novel manufacturing techniques like additive manufacturing to maximize efficiency and product quality. Similarly, in the services sector, AI is generally used for personalization and marketing using predictive analytics. Improving product and service quality through the use of AI will undoubtedly lead to immense fiscal benefits to the national economy. However, the use of AI, if allowed in an unregulated manner, can leave a lot of people jobless. While automation and proliferation of AI will generate new jobs, low-skill workers with minimal transferable skills and little education will be phased out of the workforce. Moreover, unregulated automation can also lead to unfair competitive advantages to companies that have the wherewithal to fully automate their operations. This is where having a foresightful and circumspect national AI strategy becomes critical. The national AI strategy can include policy interventions that offer reasonable protections to the human workforce such as by setting a time-bound cap on the use of automation as the workforce. A national AI strategy can also include steps on making current and future workers employable in an AI-driven market. This can be done by recommending changes in the education system or introducing upskilling or reskilling initiatives to rehabilitate displaced workers.
AI Poses Unprecedented Ethical Questions
The large-scale use of AI, for both business purposes as well as governance, means the collection of large volumes of personal data. While the debate on ownership and protection of such data is still very prevalent today, the problem will gain greater significance in an AI-driven future. To keep up with the privacy needs of the public, governments will need data governance policies that respect public sentiments and the technological means to implement such policies. Creating a national AI strategy involves developing a plan to ensure transparency in data governance and exploring ways to implement good data governance.
A National AI Strategy Promotes Public Well-being
The biggest reason why governments should devise a national AI strategy is to develop ways of improving the wellbeing and standard of living of their citizens. To this end, governments can leverage AI applications to make improvements in sectors like healthcare, education, and transportation. Governments can include plans for incorporating AI technology into national healthcare systems to deliver better health outcomes to patients.
Government-funded healthcare centers can be equipped with AI applications to improve the diagnosis and treatment of disorders. AI can also be used to make administrative operations like management of healthcare records and processing insurance claims, especially in countries where health insurance is covered by governments. For example, Vinnova, Sweden's agency for innovation funded and partnered with various Swedish organizations to develop an AI-based healthcare system that aims to offer data-driven, personalized healthcare services to citizens. Similarly, a national AI strategy can establish a vision and frameworks for government, private and academic entities to collaborate for initiatives that promote the health and wellbeing of citizens.
AI, like pretty much every other powerful technology, is a double-edged sword. While it promises huge benefits, it is also a technology that can potentially widen the gap between leaders and laggards in every field. This is clearly exemplified in the global AI index, which is a system of ranking that lists countries based on their progress in the field of artificial intelligence using a multitude of indicators. Based on this index, the US and China -- the two countries that are already at the helm of present-day geopolitics -- are leaders in AI innovation, implementation, and investment. By developing a national AI strategy, governments can ensure that their countries keep up with the rest of the world and deliver the benefits of AI technology to all its citizens in an equitable manner.