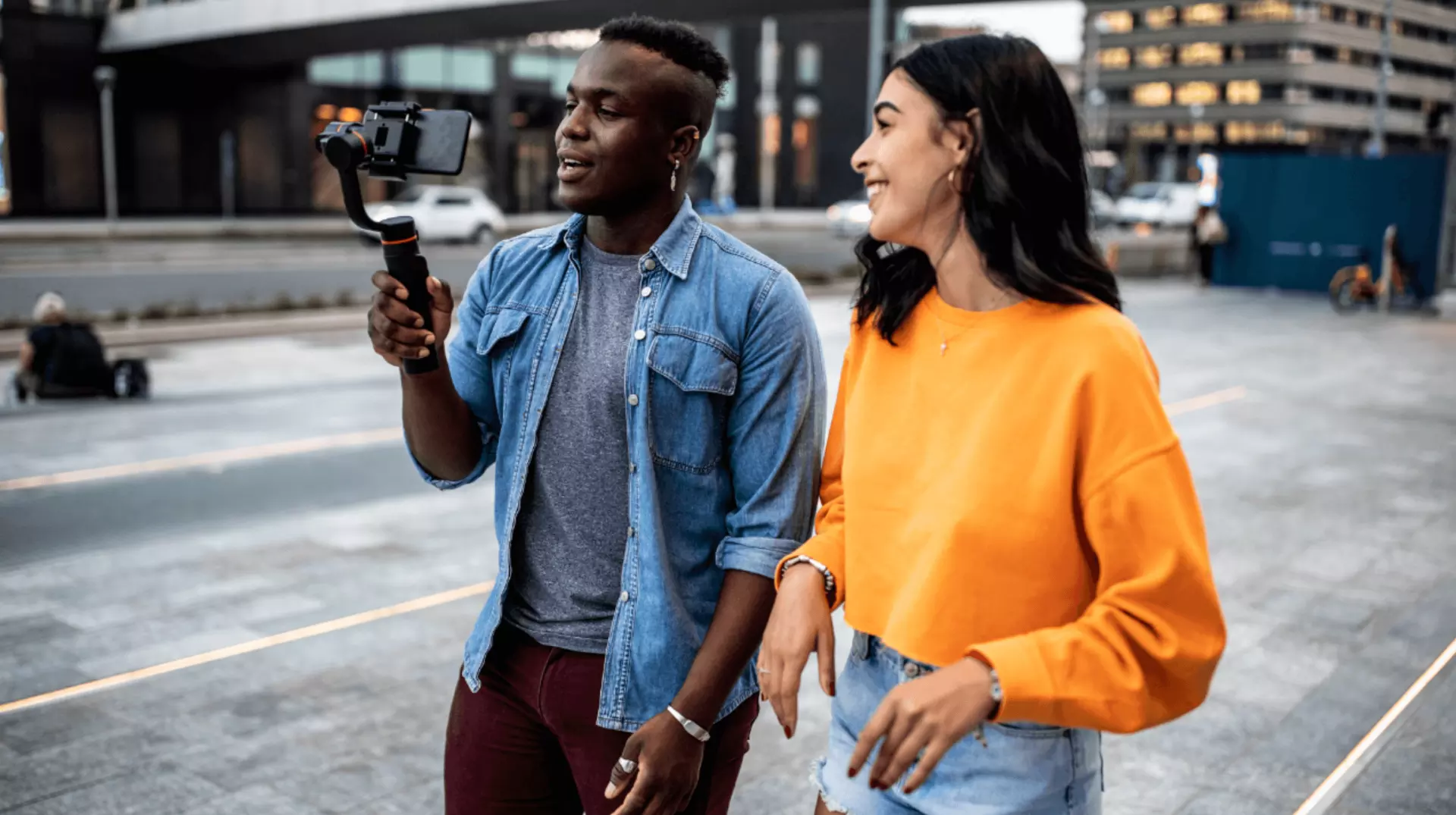 Short video content has taken the world by storm in recent years.
The content format was first popularized by TikTok, and platforms like Instagram and YouTube followed shortly after with their own short video features.
What is Short Video Content?
Short videos are considered to be 10-60 seconds in length, this content format was largely popularized by TikTok since the platform did not allow for users to post videos over 60 seconds in length up until recently.
Research indicates that the average adult attention span is 8 seconds. This could be one of the reasons that short video content has risen in popularity at such a rapid rate.
As per Instagram statistics, we know that short videos such as Instagram Reels can be of a maximum duration of 60 seconds and thus it forces the person that is producing the short video over Instagram to only include the absolute most important details in the video. This caters to those with short attention spans, making it an addicting content format to consume.
How Can You Use Short Video For Your Business?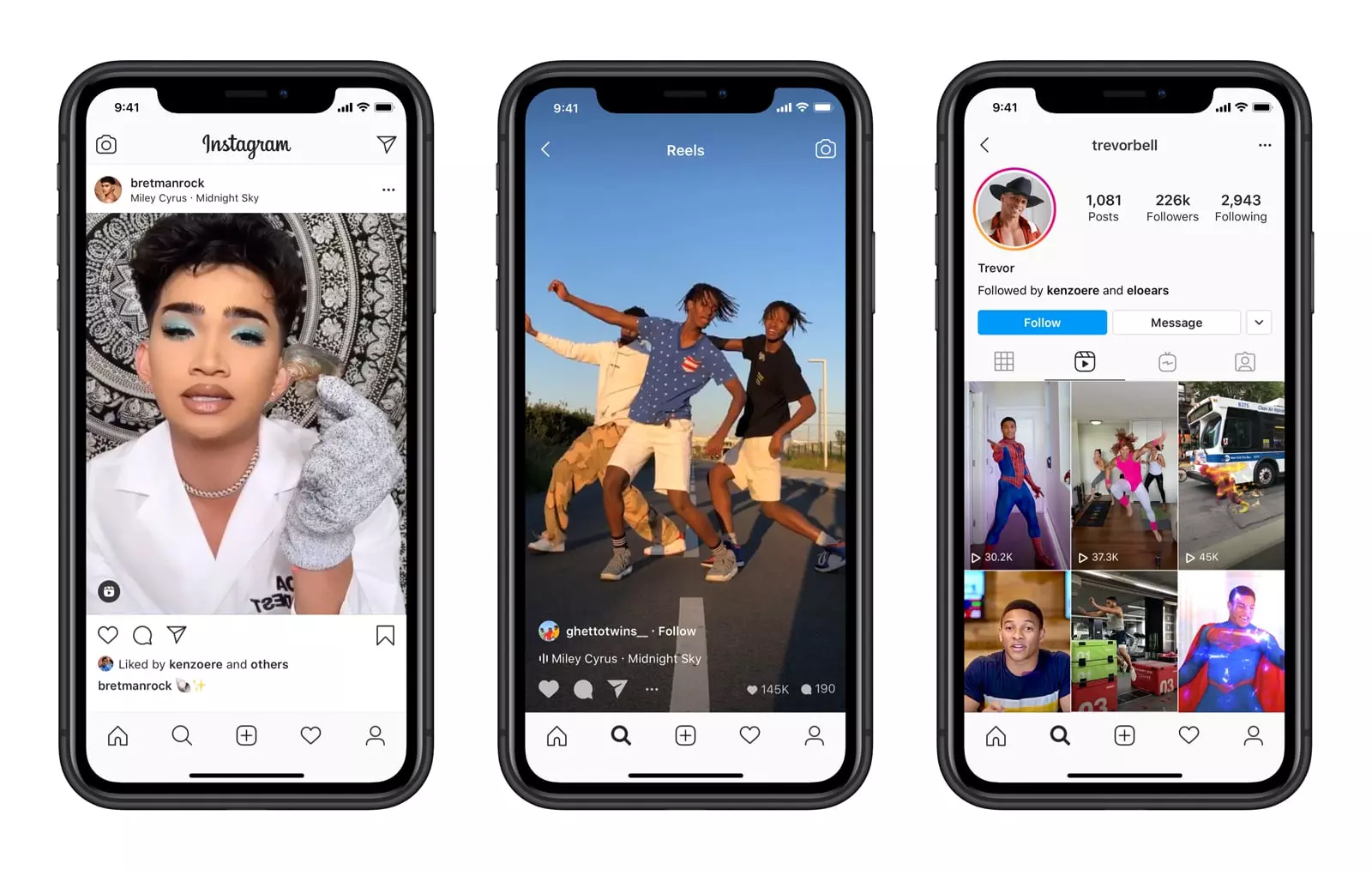 Most business owners are aware of the power of short video content and video marketing, they might even consume a lot of short video content themselves, but they're still unsure about how it can be leveraged to benefit their business.
Let's go over 4 different ways that you can leverage short video for your business.
1. Advertising
Video content is beginning to play a much larger role in how brands are advertising to their target customers.
Traditionally, ads have been focused around photo content. The beauty of using short video content for your ads on Facebook, Snapchat, and other platforms is the fact that you can fit so much into a video versus a static photo.
Short videos can be used to show the target customer more about your product or service, this allows you to handle more objections than you would be able to handle when running a simple static photo ad.
Here are a few platforms where advertising with short video content really works:
Facebook

Instagram

Snapchat

TikTok
If you don't feel comfortable creating engaging short video ads, or you don't have the resources to do so, you could always put together an influencer campaign brief and get a content creator on platforms like TikTok or Instagram to create the ad for you. The campaign brief should do a good job of explaining the requirements for the ad so that expectations are aligned.
This brings us into our next method of leveraging short video…
2. Influencer Marketing
While influencer marketing is not a new concept, using influencers to promote your product or service through short video is a new strategy that can pay off nicely for your business.
Leading video production company manchester can take your business to the next level by creating inspirational videos tha will help you get more engagement with influencers.
One great thing about short video platforms like TikTok, Instagram, and YouTube is that they are all competing for attention, and one way that they compete with one another is by offering insane amounts of organic impressions to people that post content on their platforms.
By using influencers for short video content, not only are you getting access to their audience, but you also have the potential to get in front of way more people due to the viral aspect of short video content.
The first and most important aspect when it comes to working with influencers is finding the right influencer for your product or service. Let's say you were looking to find a TikTok influencer, here are some of the things you should consider:
Niche: Ensure that the influencer is in a niche that compliments your product or service. This also guarantees that the influencer is knowledgeable when it comes to your product or service, so they'll be able to create high-quality content for you.

Content Style: Choose influencers that align with your desired content style. If you're looking for a dancing video, then find someone that has demonstrated the ability to create dancing content on their TikTok.

Impressions: Looking at the average impressions that the influencers content gets is also a bonus consideration. This is not as important as it once was since you can now buy impressions with influencer whitelisting.
3. Testimonials
One great method of leveraging short video content is by using the short video format for customer testimonials. These testimonials should not only be posted to your social media channels, but they should also be posted to your website in order to increase conversions.
Consumers have naturally become more comfortable with the short video format. As a business, you can take advantage of this by posting vertically filmed 10-60 second videos of customer testimonials.
One benefit to using this short video format for customer testimonials is that it's totally acceptable for the testimonials to be unpolished and raw. This means that they do not have to be filmed in a studio, or have professional lighting. The testimonials should come off as natural, just as if your customer decided to pick up a phone and start recording their thoughts about your product or service.
This sort of unpolished content is what people are used to when consuming short videos on TikTok, Instagram, and YouTube, so that's the type of vibe you should go for.
4. Tutorials
One final method of leveraging short video content for your business is to use it for tutorial-style content.
No matter what your product or service, customers typically have dozens of questions before they make a buying decision. Businesses have figured out various methods of solving this problem, such as creating explainer videos, or including an FAQ section on their website.
An FAQ section is great for answering customer questions, but you can only explain so much through text. Explainer videos are also great, but they're usually expensive to make and require a lot of work. This is where a short video comes in.
As a business, you can leverage short video content to show potential customers more about your product or service. Consider creating a handful of tutorial style videos that show different aspects of your product or service, and answer common questions. You can then post these on your social channels, and also create a nice layout on your landing page to encourage buyers to watch these mini tutorials before purchasing.
Wrapping Up
Short video content is capturing the attention of consumers around the world. By understanding this, you should be able to leverage short video content in one way or another to improve your business.
Many businesses tend to think that short video is reserved for social media, but as we discussed in this article, the potential for short video extends far beyond just social media.