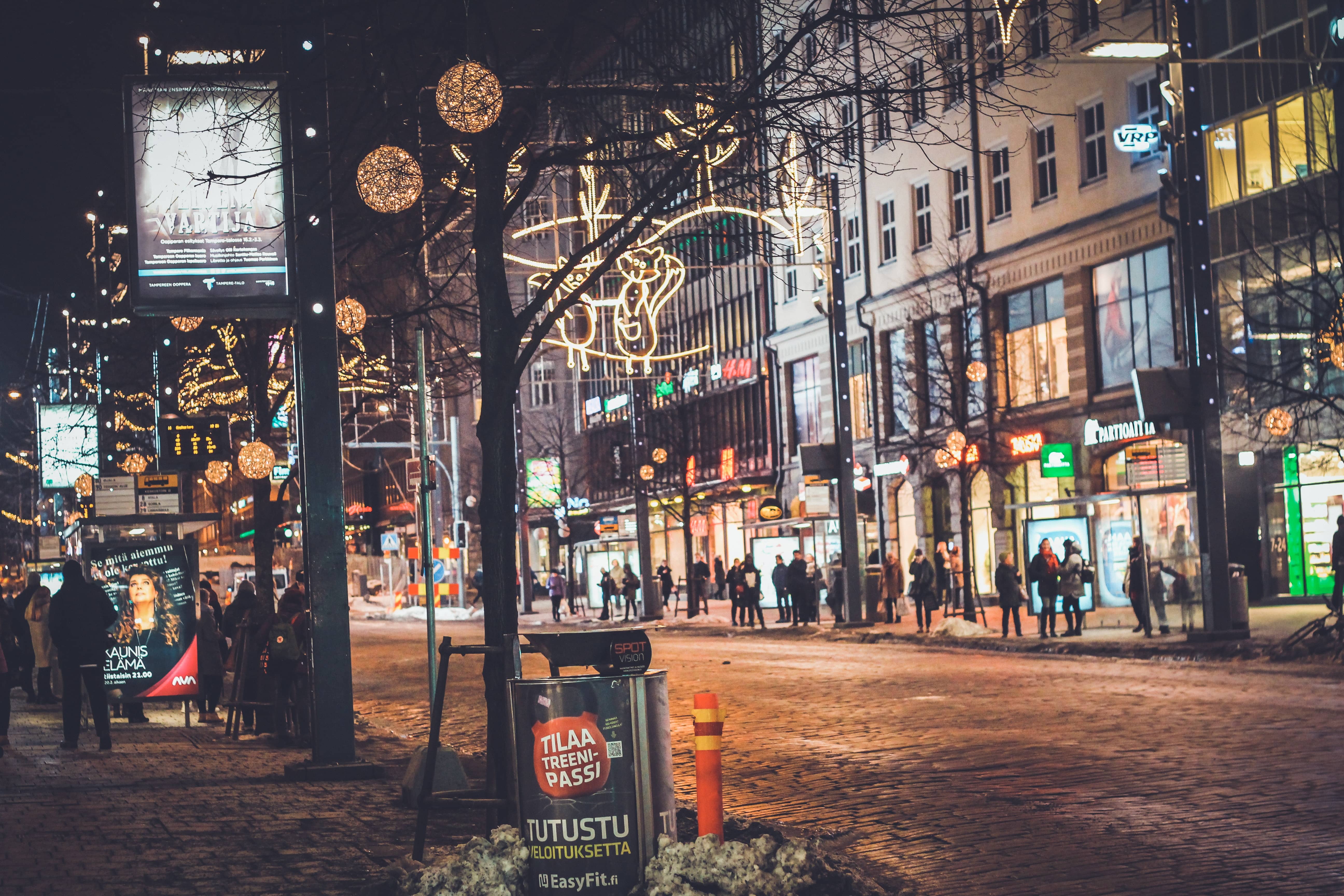 As the song would say, "It's beginning to look a lot like Christmas" and as a gift, this holiday season we're bringing you five easy hacks to close holiday deals faster!
As we put our Santa hats on, we're ready to dish out tried and tested solutions to stand out and make the most of your holiday sales.
1. Offer Bundle Discounts
Is there anything better than scrolling through a webshop and seeing that you can get the product that you want in a bundle for a great discount? As a seller, bundle packs bring more attention to your products. You can bundle up products that you know pair well, as well as ones you see your customers buying together.
While discounts may cost you more, bundle packs can be arraigned in a way that raises the value your customers are receiving without costing you as much as discounts on single products would.
You can raise the value of your bundles with more products, future discounts or coupons, customized services. Use live chat software to proactively communicate the availability of additional discounts or offer complementary goods when a user is more prone to buy more. This hack works well for B2C and B2B companies.
With the end of the year 'being the time' for companies create budgets, it's the perfect time to bundle up office supplies, software, and specialized services, as people like to avoid the hassle of constantly checking up on expendable material, and this gives them the chance to stock up everything they would need.
Not to mention that product bundles can save you money on retargeting ads and distribution by allowing the customer to buy multiple products at once. The key here is to receive a higher initial return on the cost of acquiring a customer.
2. Send Holiday Codes in Your Newsletter
The old salesman strategy — don't wait for your customers to come to you, find your customers and go to them is best shown in your promo codes campaigns. Use your newsletters and social media to deliver your promo codes to your customers, making them feel special, and making you similar to the man in the big red hat.
No one's immune to a good deal and customers love to feel special, which is what you're offering them with special codes that have to be applied at the check-out. Promotional codes work well both with new and returning customers. According to research conducted by the Center for Neuroeconomics Studies at Claremont Graduate University, incentives like promo codes have a direct impact on the overall shopping experience.
The study showed that people who received promotional codes had heightened levels of oxytocin (popularly known as the happiness hormone).

Get creative with your promo codes, think of something that will bring a smile to your customers' faces.
The way you can go about is by creating coupon codes for a buy one, get one free deal, a regular discount code, or by providing a free gift with a purchase. A great way of awarding your customers is by providing different gifts based on the spent amount.
Create 3 tiers based on the spent amount and offer 3 different types of gifts. Just make sure the price difference is justified and that the gifts are of reasonable value. You can also offer a mystery gift so that customers can experience a surprise just like they did in their childhoods.
3. Use Tiered Discounts
Now that we mentioned them, we have to get in on how tiered discounts work. Tiered discounts are a sure way to close deals faster. The way you chose to structure them is up to you, however, the way it is usually done is by creating 3 or more tiers based on the amount that needs to be spent, and with every tier, the amount of discount is heightened.
For example, 10% off for the first tier, 20% off for the second, and so on. This type of sale relies on your average sale per customer and the type of products you sell. The reason tiered discounts work is that they get customers to spend more money while shopping with results in greater income for you.
These tactics work especially well with products that have high margins like online courses or other educational products.
4. Provide Free Shipping
If there's one thing that speaks to your customers' hearts and wallets more than anything in the holiday season it's those 2 words — free delivery, and we have the research to prove it. According to a free shipping survey, 70% of people have higher opinions of brands that offer free shipping, 84% are more likely to shop with brands that offer free shipping and 75% are more likely to shop if there is a free shipping promotion, rather than other types of promotion.

The way to integrate free shipping with your holiday deals depends on your brand. If you sell small items, it's easy to offer free shipping, however, it gets trickier the heavier the products are. This is where you should consider a shipping threshold.
The thing to consider is your average order value. Once you calculate it, set your free delivery threshold just a bit higher to motivate people to buy more products. If you're selling products that work as holiday gifts, people will be inclined to buy in bulk, i.e. buy gifts for more people from one place.
5. Create Social Media Campaigns
Which social media do you use the most for your brand? Facebook, Instagram, Twitter, and Pinterest are amazing platforms for brand awareness, spreading holiday cheer, as well as ads for your products and services.
Create different campaigns for your social media and run retargeting ads to bring people back to your webshop. Make different promo codes for each platform of social media you use to track the effectiveness of your campaigns.
Try experimenting with a different format and content types to see what works best for your audience. Your content should provide value, however, it should also invite people to engage with your content, because, without engagement, your audience will need a bigger incentive to buy from you.
Another great trick to keep your social media followers engaged is to have time-bound offers you announce only on social media. Not only are you gifting your customers with a special offer that not everyone is privy to, but you're also creating a sense of urgency.