Most of the Goliaths made it through. But not all!
In spite of early group round shock defeats of Spain (by Saudi Arabia), and of Germany (by Japan), most of FIFA's top-10 teams made it through to the KO round—except for Denmark, Italy (didn't qualify for the tournament)…and Belgium. Belgium's "golden generation" were ranked #2 but were beaten by Morocco, as the mighty Atlas Lions finished first in Group F, even topping 2018 WC finalists Croatia.
That's right, the #22 ranked Atlas Lions, whose stalwart defence was led by Man of the Match and PSG's Achraf Hakimi, got goals from Chelsea winger Hakim Ziyech and Sevilla striker Youssef En-Nesyri (the first Moroccan player to score in two World Cups) to clinch first place. As a result, Morocco became the first team from the African continent to take first place in a World Cup group since Nigeria in 1998.
And, Morocco isn't finished with their manager Walid Regragui saying, "Before the tournament, we said we wanted to give everything we've got to get out of the group stages. Now, we can tick that box. So why not aim for the sky? We needed to change and we needed to change our mentality. We're not going to stop here. We've got a lot of respect for all of the different opponents, but we are going to be a very difficult team to beat."
Spain awaits Morocco in the next round, wow, where Hakimi will play against the country of his birth—talk about fairy tales.
After Morocco won, their prized defender Achraf Hakimi, who plays alongside Leo Messi et al at PSG, ran towards the sidelines to meet his mother, who was wearing the Moroccan flag. She kissed his cheeks, and he bent to kiss her forehead. He then gave her his jersey and that heartwarming scene went viral. There is a poignant story there as. Saida Mou, Ashraf's mother, used to clean houses in Spain to give a decent life for her son.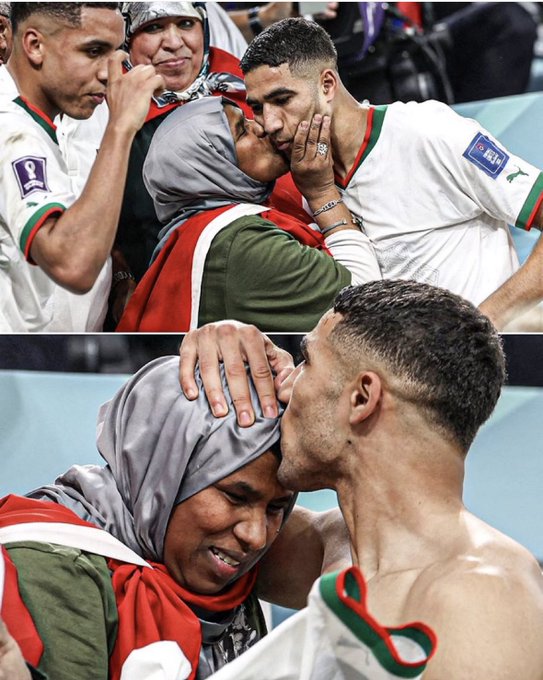 And, it all started in the hardscrabble streets of Madrid where Ashraf was actually born: "We come from a modest family that struggled to earn a living. My mother cleaned houses and my father was a street vendor. Today I fight every day for them. They sacrificed themselves for me. They deprived my brothers of many things for me to succeed."
Then later on Thursday, the shocks continued when Japan defeated Spain 2-1 to top their Group E, ahead of Spain, and also knock out giants Germany—Germany actually goes out of the group stage for the second straight World Cup.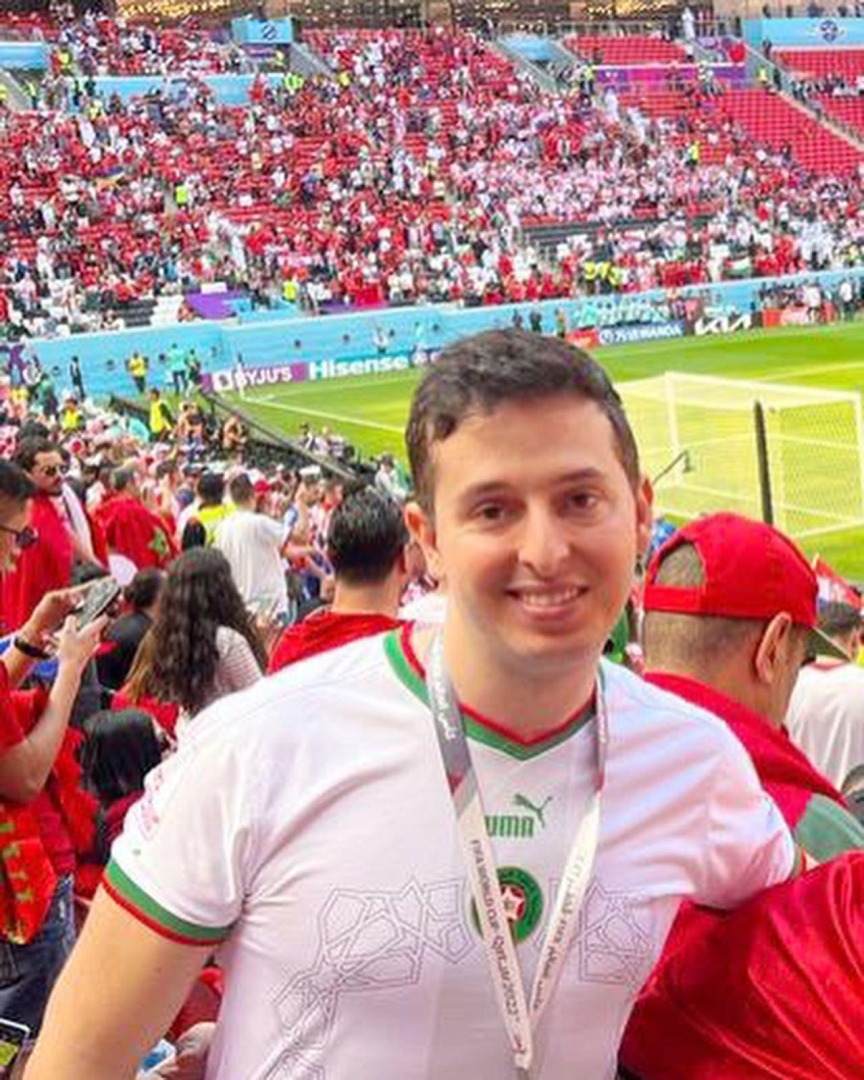 PS Our much respected publisher and Casablanca, Morocco-born Badr Berrada enthuses that "This World Cup has been unbelievable," adding, "I am very proud of Morocco. Walid Regragui has united the team. He recently won the Moroccan league title and African champions league with Wydad. Importantly, he is still undefeated with the Moroccan national team. Regragui was able to rebuild the confidence of Ziyech and enable Hakimi to lead attacks from defense. Hakimi is an unbelievable player. He played the last two games injured. He is a world class player. He is a Madridista and will (possibly) come back to (Madrid) to replace Dani Carvajal. He also brought back Hamdallah—a popular player in the Middle East who plays in the Saudi Arabian football league—and was able to convince some exciting youngsters from Europe to play for their home country. He is also very honest in press conferences."
Allez, allez, allez!