For much of her very young life, only 25 years, Golden Globe award-winning Anya Taylor-Joy felt like a fish out of water—constantly striving to fit in.
She was born in Miami but spent the first few years of her life in Argentina, surrounded by Nature, tropical greenery and the sun, and speaking only Spanish. But a dodgy political situation in Argentina inspired her parents to move their family to a big city—London—to a safer environment where the six-year-old didn't speak a word of English.
But like many actors whose parents move them around, young Anya learned to be a chameleon and adapt to any new setting. She even overcame school bullying to boldly drop out of school in the UK at 16 and forge her now burgeoning acting career. In the process, she not only speaks perfect Spanish with an Argentine accent, but also proper English with a classy lilt. And, she recently nailed playing fictional female chess prodigy Beth Harmon from Kentucky in the widely praised miniseries, The Queen's Gambit.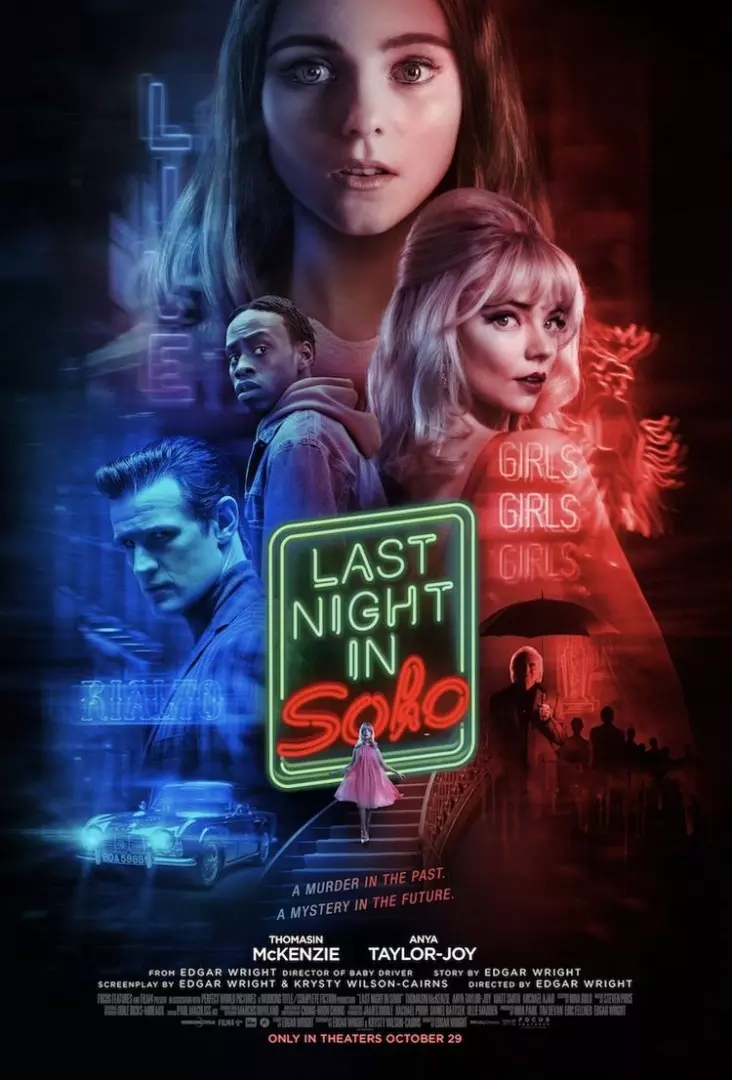 That chameleonic aspect merges into both her acting and real life where she constantly changes her looks to startling effect. As she does a worldwide promotional tour for her new thriller, Last Night in Soho, she's still sporting the blond locks she wore in the movie, playing a rising pop music star in Swinging Sixties London. Her platinum blonde locks make her look like a movie star a la Marilyn Monroe or rock star diva Gwen Stefani. This look is a far cry from the various looks, from redhead to brunette, she sported in her Golden Globe-winning turn in The Queen's Gambit. During this miniseries, she transforms herself from a Kentucky wild child in an orphanage into the elegant "white queen" herself dressed in a dazzling white hat and long coat.
One more thing about Anya Taylor-Joy is her startling gaze. Not only does she have big "anime-like" eyes, she doesn't blink much, giving even more attention to her gaze when she looks through her scene partners to us, the viewers.
She talks to us about her career so far: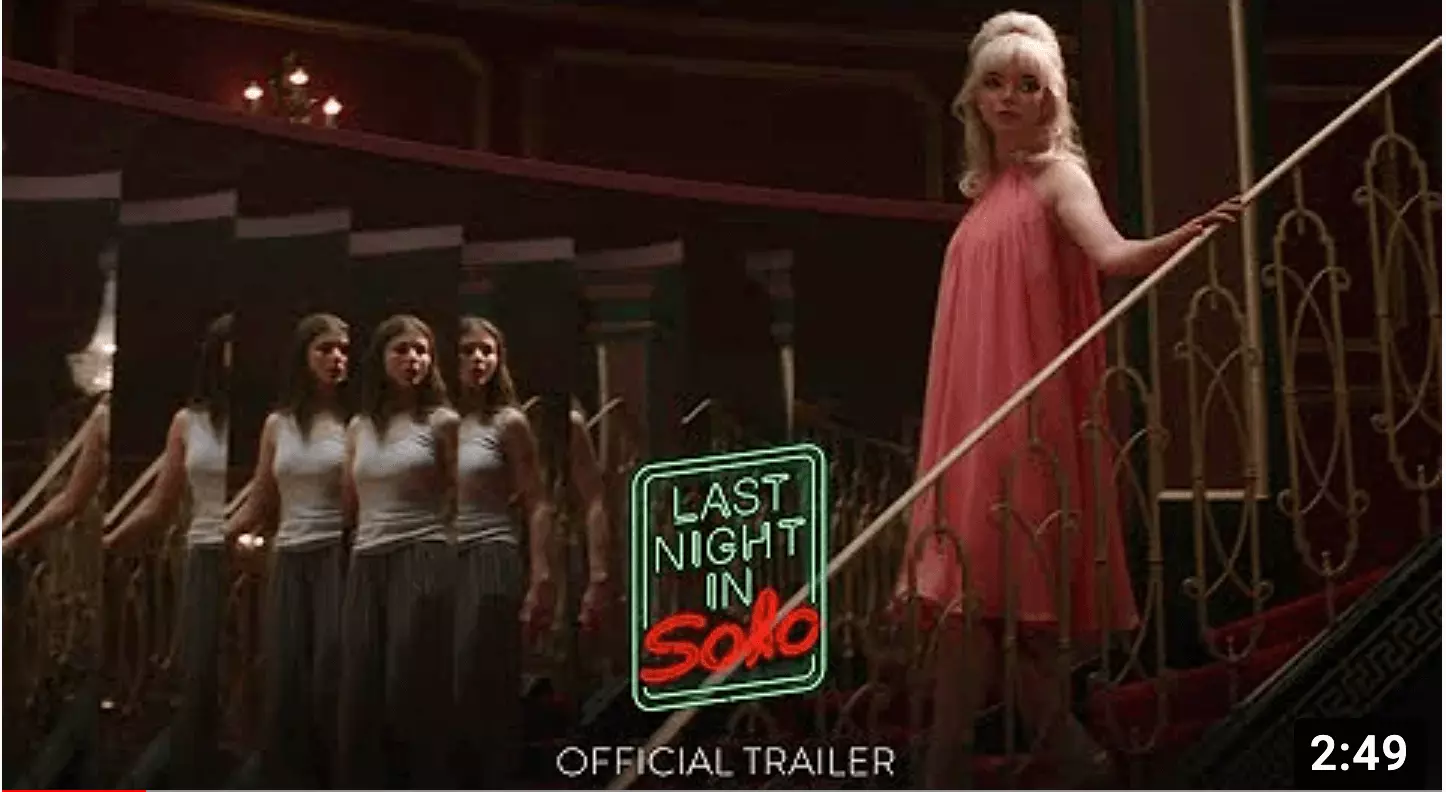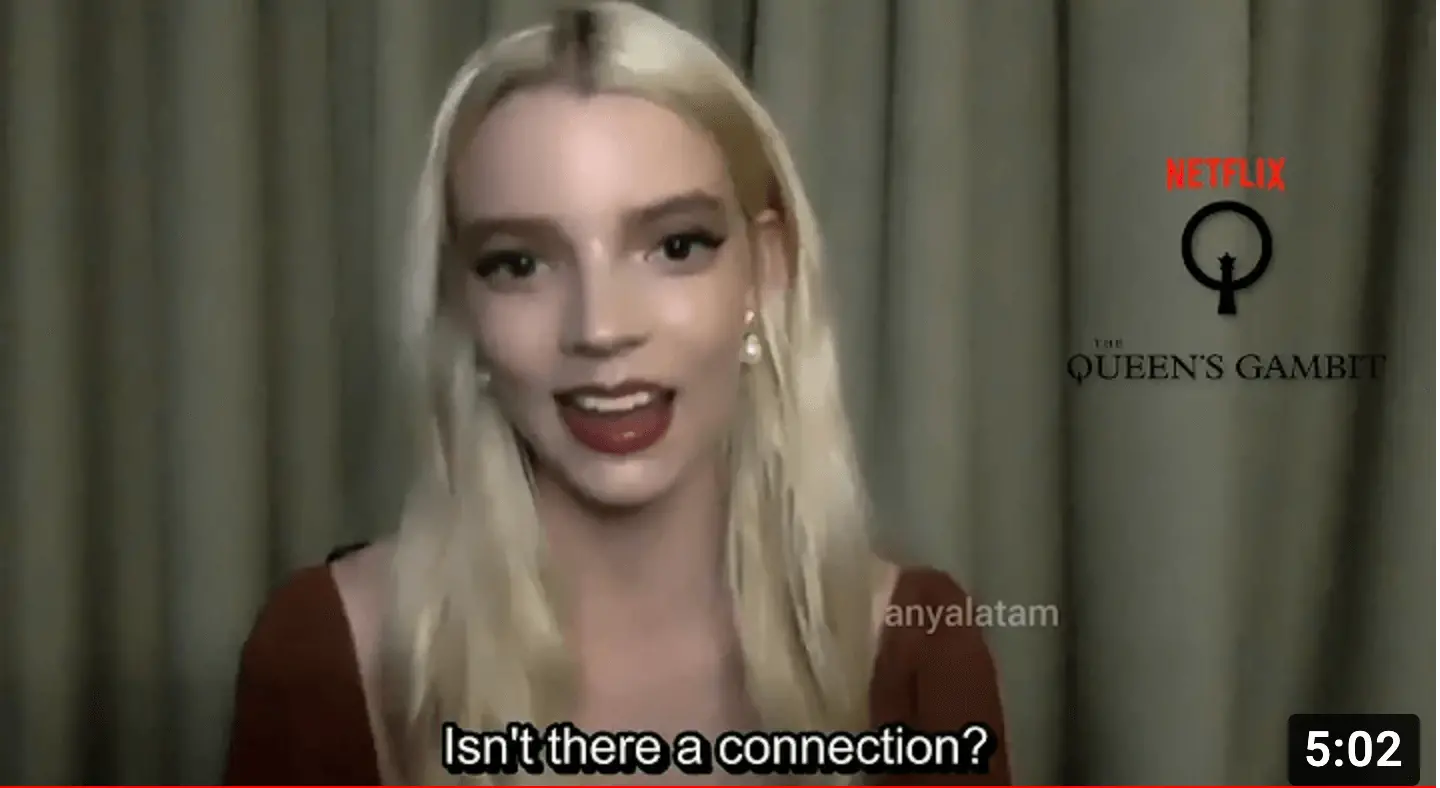 How did all that moving around positively impact you growing up?
That struggle to belong is something we've all experienced, it's universal. Like a child first going to school and not speaking the language, like I experienced when we moved to the UK from Argentina and I didn't speak English. Or now I'm always going into new workplaces with new people—inhabiting different characters with different accents and motivations. I love the challenge.
In your new movie, Last Night in Soho, you sing a classic 60s song—how do you like singing?
Growing up, I'm afraid my parents couldn't find the off button as I was always performing. I was a constant singing and dancing machine. [laughs] I was always acting out and making myself a pain. In this movie, it was awesome to sing Petula Clark's famous "Downtown" from the 60s, and I hope I did it justice. But in Jane Austen's Emma I had to purposely sing melodramatically and over-the-top. It was to emphasize Emma's over-confidence and not being aware of it. But watching that singing scene today, it feels like you're watching a bad home movie.
What resonated with you about Sandie's character in Last Night In Soho being an aspiring singer in swinging 60s London?
Back then all things seemed possible, and I connected with my character Sandie's desire to be part of this exciting world. Much like myself, when I didn't know anyone in the film business starting out, but I felt a hunger to be part of it. Looking for my way in and fortune smiled on me. Director Edgar Wright conceived the story as a psychological thriller verging into horror. He told us that before he writes something, he immerses himself in genres that inspire him, like Hitchcock or Dario Argento, and other early psychological thrillers. Films that I also loved, and he wanted to find a way to make a London version of that.
How did fortune smile on you at an early age?
When you're a kid, you want things to happen right away but they often don't. But when you read people's stories, they often say it's about being in the right place at the right time. That did happen to me when I was on an early modeling shoot, I met Alan Leech from Downton Abbey, and we hit it off, and he didn't have to do anything but he got me connected to an acting agent who began booking me for film auditions. So, I was in the right place at the right time.
But you had a not-so-memorable first film audition, right?
My very first job was modeling. But going out for the Maleficent movie was my first taste of being rejected. True rejection. It was to play the younger version of Angelina Jolie in the Disney's film, Maleficent. So, to be turned down by Disney, I cried a lot for a few days. It hurt. But then my next film audition was for The Witch and director Rob Eggers pulled me through because I was feeling overwhelmed by it all.
You were self-conscious about your eyes growing up, even though they're part of what makes you unique, right?
I remember when social media like Facebook was taking off, and I became aware that my eyes were kind of far apart. And, people posted that I was like a fish with big eyes set apart. It hurt me, it would hurt anyone—so, for a while, I didn't look at my face in the mirror. It was tough being bullied in school, being made fun of. Depressing. But, in many ways, it's one of the reasons I wanted to get out into the bigger world, which my parents were fully behind and happy about. It's funny, now people talk about my eyes in a different way. [Laughs] Even though I still think I'm a bit weird looking.
In The Queen's Gambit, how much fun was it having all those different looks for your chess whiz character Beth?
We had so much fun as we got to grow up with Beth and her changing looks. I wanted her to start off as a redhead, and while I was happy to dye my hair, we ended up using a bunch of different wigs. On some days, we were filming several different ages for Beth in one day—like baby Beth, sexy kitten Beth, and glamour puss Beth. Then she begins to really like clothes and the finer things in life. Her search for "cool" is really a search for herself. And, I was so happy she had such an amazing wardrobe—and when I was wearing that long white coat and white hat near the end, I did feel like the "white queen" in chess.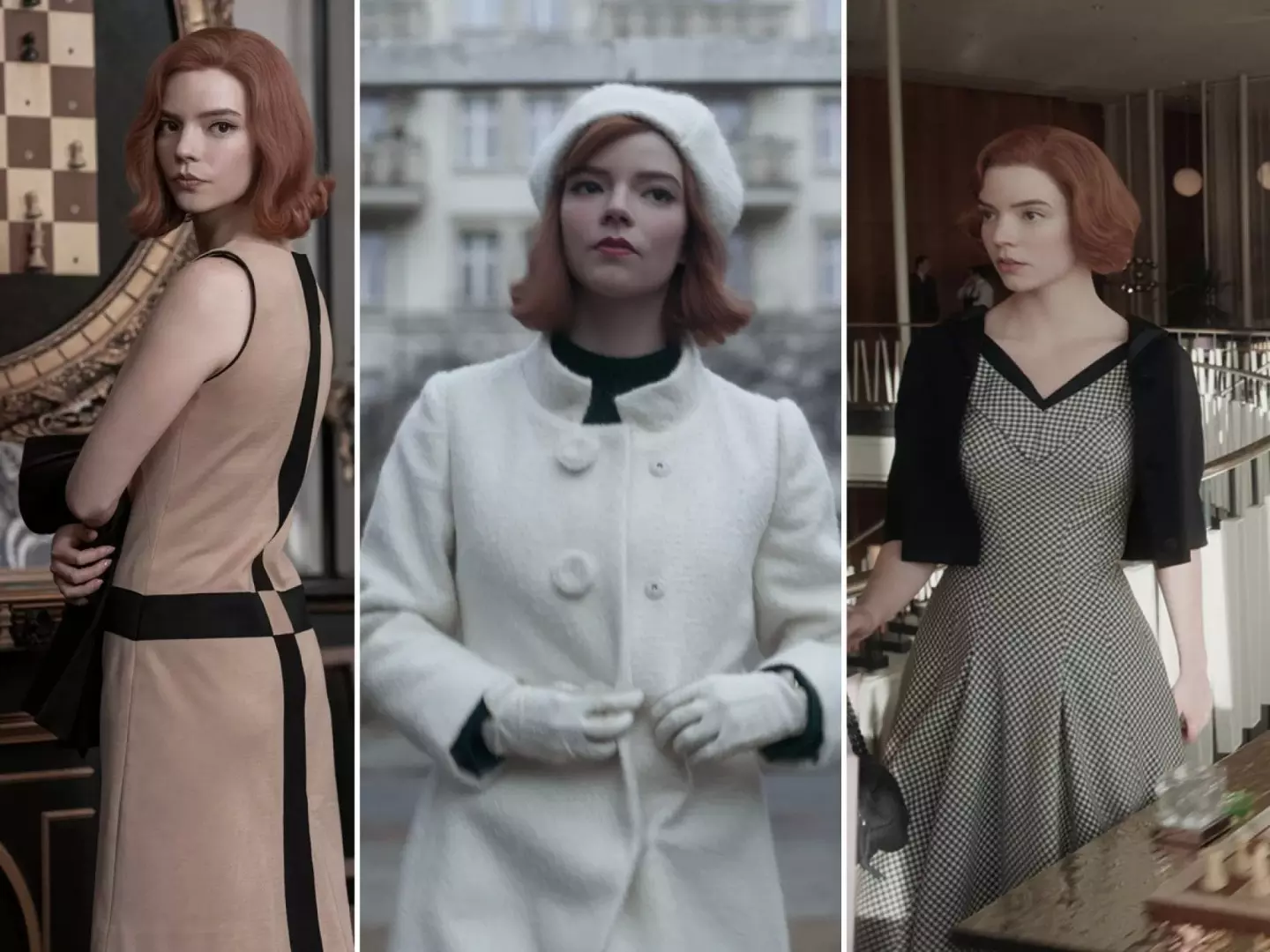 We've heard you do English, American and Hispanic accents, so what has that meant to you?
[laughs] I've learned to mimic people I'm around, because when you move around, you want to be part of the new community. To try and keep it together and fit in I'll automatically switch to the local language and accents. It can be challenging in my personal life, with my accent changing, but it works well for my acting.
Despite your youth, what great advice do you personally heed?
Don't say anything if you don't mean it.
Follow Anya Taylor-Joy on Instagram.