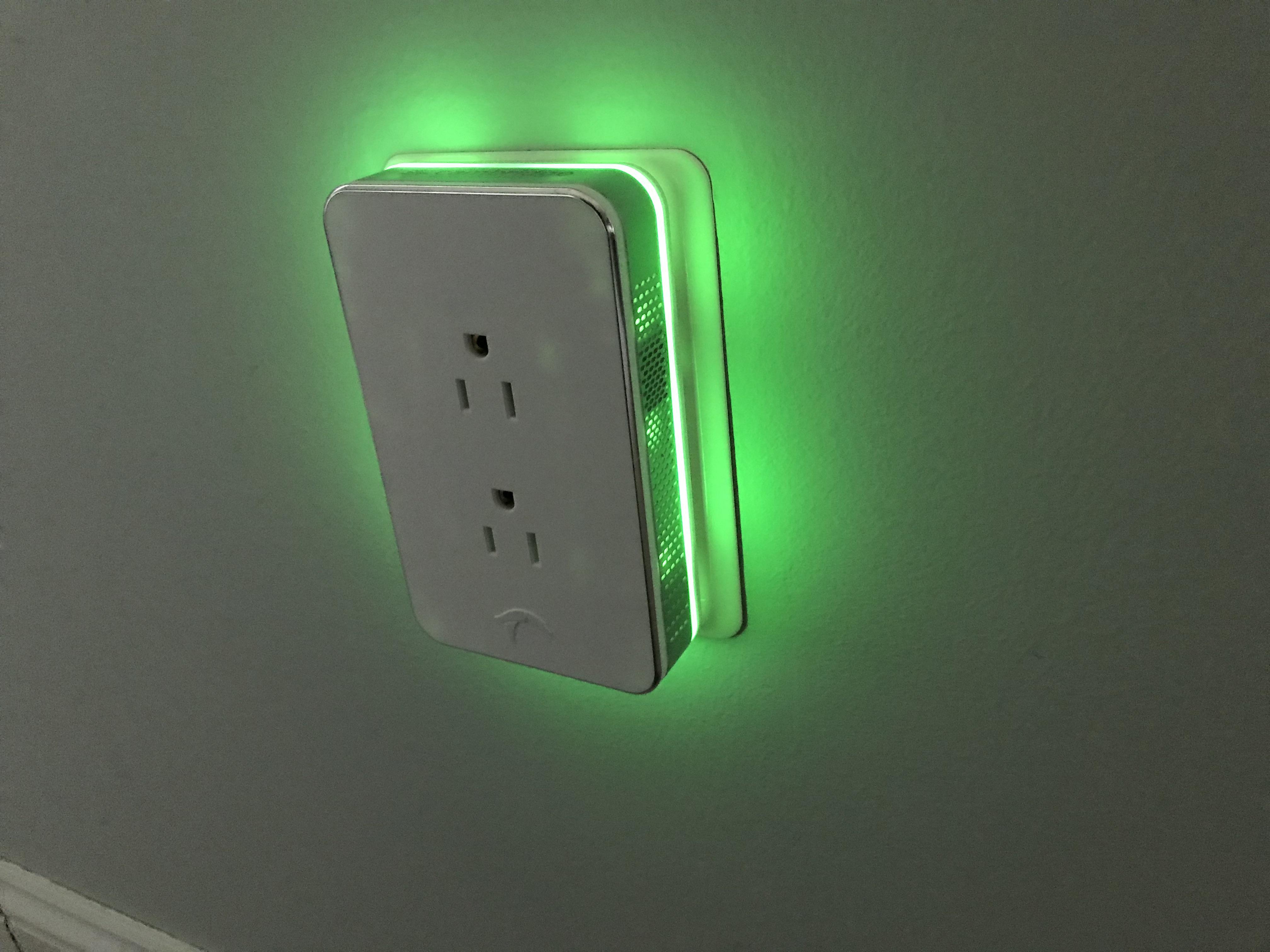 As the director of marketing and communications at a leading IoT software company, I am always interested in the latest and greatest Internet of Things products. I am also slowly turning my Philadelphia row homeinto a smart home. We all have seen the smart home product displays in major box stores like Home Depot and Lowes. These are usually door locks, thermostats, lights, cameras, alarms, and more. However, when most people think of smart home products they do not immediately think of smart sound machines. As the father of two young children under five, I really enjoy a good night's sleep. As a resident of Philadelphia living in a row home with shared walls, my wife and I have been using a simple white noise machine for the past five years.
Last Christmas, I came across an IoT Sleep system called Nightingale, the first smart home sleep system. I picked up the Nightingale Premium Edition, which retails at $249. It is already worth every penny. My wife and I are both convinced that we are sleeping better with this system.
We may not be wrong. According to a product validation study with SleepScore Labs, Nightingale led to significant improvements in perceived sleep quality (26% higher) and sleep duration (16-minute increase).
"It is amazing how it has helped me sleep more consistently as the sound machine goes on and off at the same time each day," said my wife Melissa Calder. "It is like a softer alarm that isn't so abrasive. The same with the scheduled light system. There is no bending, reaching, or flicking switches. It's an extra convenience that I never knew that I wanted."
According to Nightingale's website, in a clinical trial with Harvard Medical School, Nightingale was proven to help people fall asleep 38% faster. A Nightingale Sleep Study conducted by SleepScore Labs™ said that Nightingale was objectively proven to improve sleep quality using SleepScore™ by ResMed sophisticated non-contact sleep monitoring technology. The study highlights the efficacy of Nightingale's advanced sound masking technology and reveals the significant extent to which it improves a user's sleep. The study resulted in the following statistics: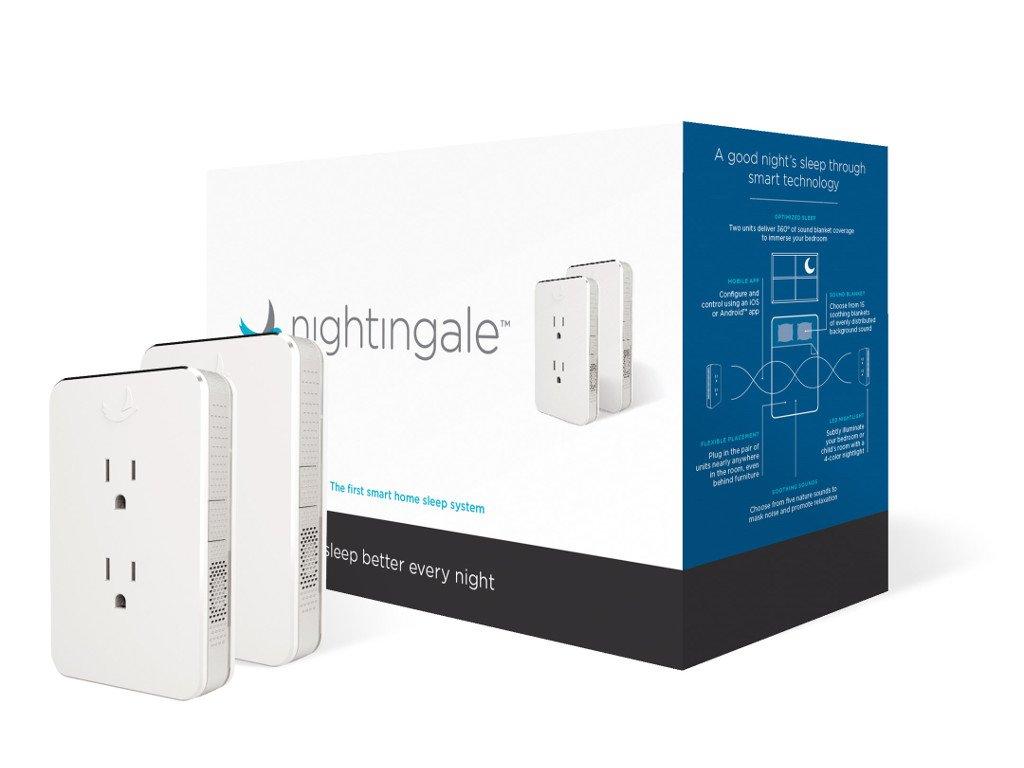 • Nightingale reduced perceived wake occurrences due to noise by 64 percent
• 76 percent of participants reported Nightingale improved their sleep
• 70 percent of participants were pleased with Nightingale's sound quality
• 88 percent of participants planned to continue to use Nightingale after completion of the study
• 80 percent of participants said they would recommend Nightingale to their close friends and family
As I age, time management and saving time are extremely important in my life. So, let's go over some of the benefits I have found by sleeping with an IoT sound system every night for almost a year.
1. Control From The Bed: It sounds like a little thing but I don't have to get out of bed to turn it on and off. Using the app on my phone I am able to schedule the start time and ending time of the sound machine. I can't tell you how many times my wife or I would go to sleep without turning on the old traditional sound machine. We would have to get out out bed on a cold winter night just for some good old white noise.
2. Use As An Alarm: A side benefit is that you can use it as a second alarm. If I set my phone alarm for 6:30 am, I can set the sound machine to go off at 6:35. If I drifted back to sleep it often wakes me up.
3. Night Light: It also has a night light feature. You can choose from five different colors and control the level of brightness from your phone.
4. More Control of the Levels of Sound: The old traditional plug in white noise machines (I still own two of for traveling) only have one to two levels of sound. Really quiet or really loud. The Nightingale system offers different types of what they call "Blankets" I currently prefer the Snoring, Reflective Blanket. They also have different nature sounds to choose from. I prefer the Rainstorm sound. If my wife wakes up early with the kids on a Sunday morning, I can use the app to crank up the sound to a higher level so I don't hear the kids running around the house while I sleep.
As with anything there are some things I hope that the team at Nightingale is working on. More sounds options would be great. More importantly for me it would be great to have a separate schedule for weekends and the ability to turn the system off when away for vacations, as much as our cat Finley must enjoy it while we are away. They may very well already have these features, I just haven't figured them out.
I am looking forward to seeing if more companies jump into this niche space and what advancements in sleep sound machines will come out of that competition.