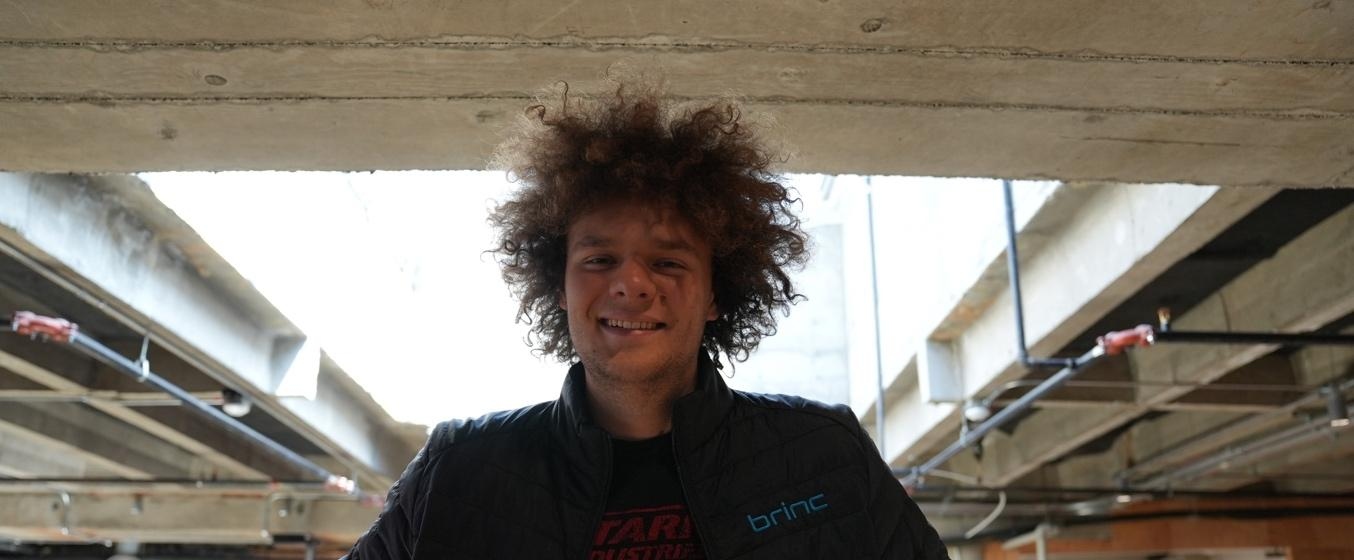 On October 1st, 2017, Blake Resnick received a call from his best friend asking where he was.
He told him that he had begun to hear gunshots along the Las Vegas Strip, and wanted to make sure he was okay.
Within the next few hours, Resnick would learn that the deadliest mass shooting in modern American history had just occurred in his hometown. Perched in a hotel suite 32 floors up, a man fired over 1,000 bullets into the crowd attending the Route 91 Harvest music festival below, killing 60 people and injuring hundreds more.
When thinking of Las Vegas, images of neon lights, bustling casinos, and lively entertainment often come to mind. However, amidst the glitz and glamor there is a vibrant community of individuals who call the city their home. Their lives were forever changed by the Las Vegas Strip shooting – Resnick's among them.
17-years-old at the time, Blake Resnick found himself pondering on emerging technologies and how they could be utilized in the future to support public safety, as well as those who are on the front lines responding to them. Today at 23, as founder and CEO of the public safety technology company BRINC, Resnick has attracted the backing of top venture capital firms, and was the youngest awardee on the latest Forbes 30 under 30 list for Social Impact.
Early Trial and Error in his Mom's Kitchen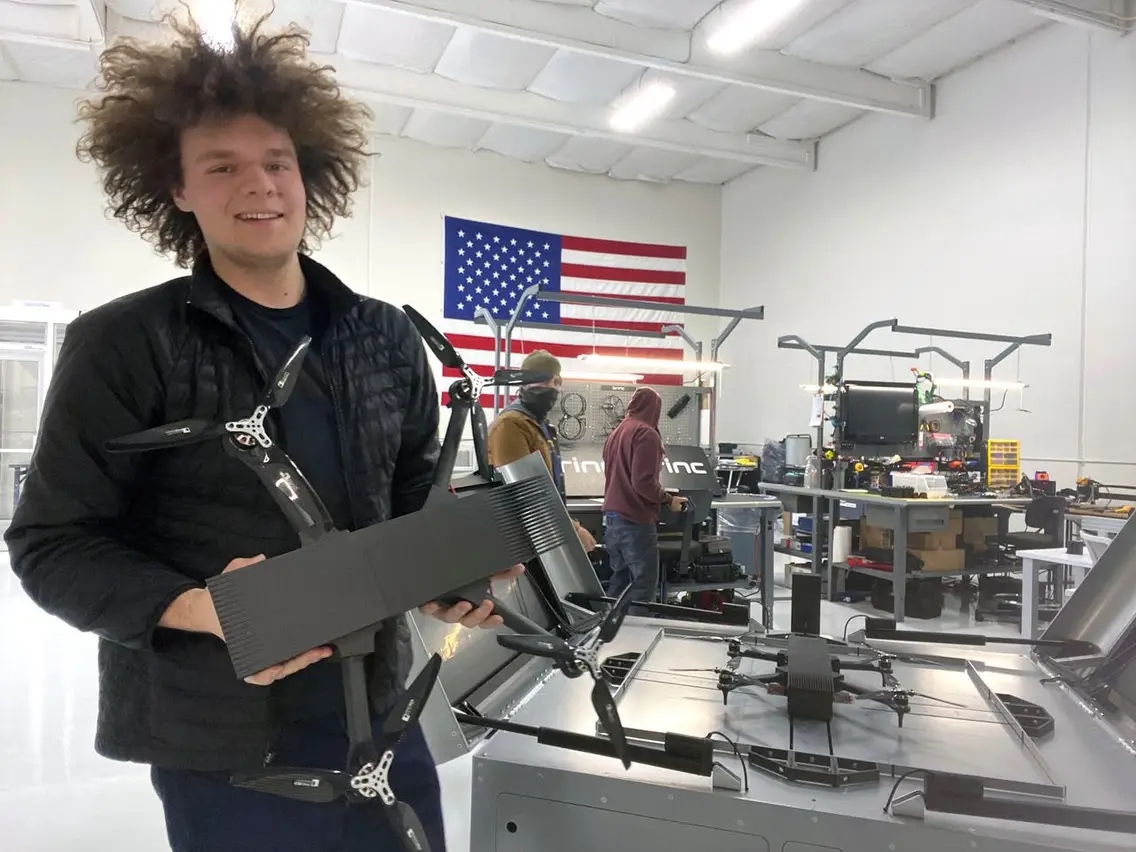 Six years earlier, Resnick decided he wanted to turn his ruminations into action, so he did what any respectable child of the 21st century would do: turned to the internet. He looked up the phone number of the Las Vegas Metropolitan Police Department and cold-called them, and whether it had been luck, charm, or some combination of the two he was able to get through to members of the department's SWAT team who agreed to meet him for lunch.
They began by discussing the events of October 1st, but eventually expanded to the broader aspects of their day-to-day, which could include hostage situations, barricades, and high-risk warrant searches. Resnick left the meeting all the more inspired to create a tool that could be utilized not just in active shooter events, but in a wide array of emergency response missions to save lives on a regular basis.
Some of the largest companies in the world were started in a garage – Microsoft, Amazon, Google, and Apple to name a few – but much to the chagrin of Resnick's mom, he began engineering early versions of a drone on her kitchen table. After a few months, he had built a drone he felt achieved what he set out to do and reached back out to the SWAT team to see if he could bring it to them to show it off. Proud of his design, Resnick was soon humbled when he quickly lost the audience for his demonstration, and those who remained proceeded to provide him with the uncomfortable truths on what needed to change.
In one particularly memorable moment, an officer walked up to the drone Resnick had spent months of free time building and simply swatted it out of the air with a towel. It landed on its back, rendering it inoperable until someone was able to physically pick it up and flip it back over. The officer tersely explained that exact scenario was guaranteed to happen within the first five minutes of a SWAT callout, and said it was a worthless tool without the ability to flip itself back over.
Blunt as the SWAT officers were in their delivery, Resnick has said he was grateful for their honest feedback because it provided him with valuable insights into the job they did and how the technology he was developing could be the most helpful. He returned to his mother's kitchen slightly dejected but motivated to continue tweaking his design, and although the rework ended up taking longer than the initial building he was able to fix many of the problems the officers pointed out.
Resnick reached back out to the SWAT team who agreed to meet with him again, and at the end of the demonstration the commander told him they would be interested in testing out its functionality during some live SWAT callouts. He invited Resnick to personally accompany them on the missions and employ the drone to see how it performed, using the data he gathered during them to continue improving upon it.
For the next six months, Resnick was essentially on call with Las Vegas Metro SWAT. Over the course of that time he continued to make adjustments to the drone, and by the end of the half-year it was making a quantifiable impact on the missions. Officers could use the drone to enter a structure and search it out, either confirming the suspect wasn't there, or finding them and enabling two-way communications to begin a conversation. Resnick had built the first drone in the world with a bidirectional audio system, and Las Vegas Metro became the first customer of the BRINC Lemur drone.
Impactful Development
BRINC works with roughly 400 public safety agencies on a global level. Its Lemur and Lemur S drones have completed thousands of SWAT callouts all around the world, and have since expanded its use cases to a broader array of public safety applications.
In June of 2021 when the Champlain Towers South condominium tower partially collapsed in Surfside, Florida, first responders were struggling with the logistics of searching for survivors in the rubble pile. There remained a standing portion of the structure that experts were unable to determine if it was liable to collapse as well without conducting inspections underground. Organizers reached out to BRINC to see if its drone could be deployed in that environment, and the data collected through that deployment helped to inform their decision to do a controlled demolition of the still standing portion of the building.
Through BRINC, Resnick has also facilitated the donation of nearly 50 systems to Ukrainian emergency responders, used to survey buildings that had been hit by cruise missiles during the Russo-Ukrainian war, and most recently they also deployed personnel and and equipment to Turkey providing aid to the response team for the massive earthquake in the region.
Innovation and Impact
Today, Resnick leads a team of roughly 100 individuals, and BRINC has raised over $80 million in venture capital – a far cry from late nights in his mom's kitchen. In March of this year, Resnick announced the next version of his LEMUR drone series, the LEMUR 2. A project 18 months in the making, the LEMUR 2 improves upon its predecessors in a number of ways. It can be deployed in 45 seconds, is now equipped with 4K video with digital zoom and a live streaming app. And yes – it has a "turtle mode" that allows it to flip over from its back and resume course.