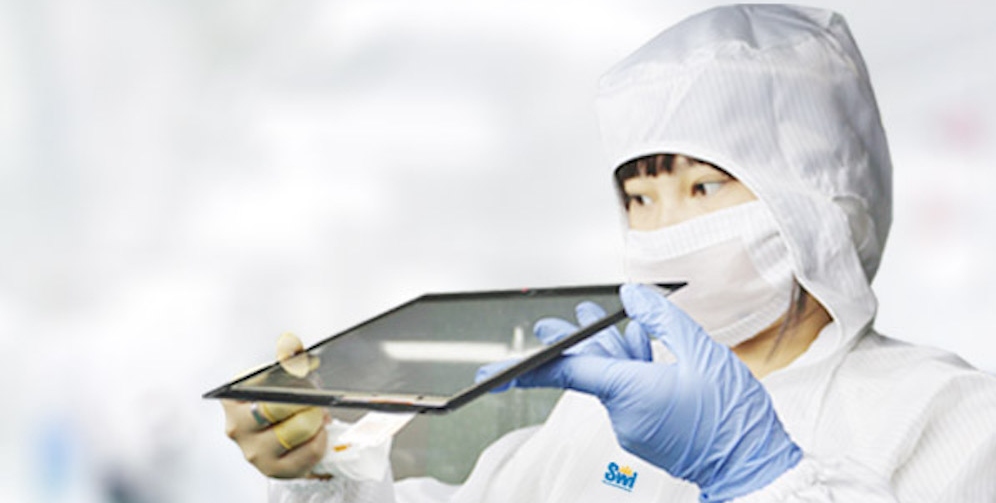 We've actually seen this before.
The 2011 Contagion movie, directed by Steven Soderbergh, presciently predicted our present coronavirus pandemic, with healthcare professionals, government officials and everyday people finding themselves in the midst of a pandemic. There is a suggestion that a bat drops a piece of a fruit, which is eaten by a pig. That pig is then slaughtered for consumption, passing on a virus to humans. It's known that bat viruses are shed through urine, feces and saliva. On top of which, bats and birds are deeply stressed because of deforestation, forest fires and climate change.
So, I reached out to Luke Liu, a business associate and someone I admire for having the burning ambition to turn his life around—from worrying about something to eat as a kid, to co-founding a successful manufacturing company that develops advanced display solutions.
He represents the growing entrepreneurial spirit in China that often manifests in the lives of ordinary people like him who were born outside a big metropolis. He's the co-founder/director of Shineworld Innovations Limited (SWI) that employs 20 people in its head office and about 500 employees in different factories in Dongguan City, Guangdong province.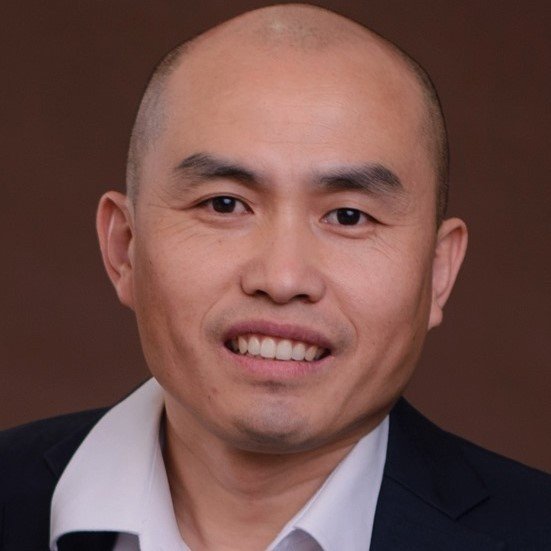 He has a healthy respect for Nature. So, when the coronavirus hit, he and his company immediately had to react. Indeed, one of the key components of SWI's core values of "integrity, passion, openness, teamwork, continuous improvement, and customer focus" is to continually develop advanced display solutions while remaining a responsible, sustainable company, committed to the well-being of its employees and community.
So, SWI had to act responsibly, so much so that everyone is now back to work at its factories. But Luke gives us some insight into dealing with the virus in China, dispelling some possible myths in the process. Luke recalls:
"Back in December/January, we had to close our factories because all the people including the workers were in quarantine in their homes. As it was just during the Chinese New Year Holiday, we needed to close the factories anyway. But the virus came quickly and was gone quickly because of the effective quarantine. It's not that scary, as long as you stay home and wash your hands frequently. When you have to go out, wear two face masks, keep two meters away from anybody, use tissues or wear gloves to touch anything. These are what we did here in the past two months, and it really worked.
"When our employees came back to work from their cities in February, they needed to be quarantined in their apartments for 14 days before they started working, and everybody needed to take their physical temperature before they entered our factories and also wear facemasks in the factories. Heading now into April, the virus is gone in our area, so we have almost resumed normal working and living now. But, yes, coronavirus impacted our production and sales, especially after its outbreak in the US and EU. So we are praying for the whole world to get out from this terrible situation soon.
"I really have no idea about how it started. It was reported first in Wuhan, but I don't think it was really from there according to the gene sequence, evidence and infected cases reported by scientists. Although some politicians are talking about the origins, but people here are reasonably listening to the scientists. Looking back to the history of humankind, there were many virus disasters happening which killed a lot of people. The civilization of the world was changed after each virus/plague disasters happened. So we should respect Nature and don't break any natural laws."

Luke recalls the movie Contagion and brings up some interesting observations:
"Contagion is a good movie. I personally don't believe one hundred percent this virus was just from bats, because I heard the gene testing indicates only seventy percent similar and also more and more scientists are still questioning it. From a scientific point of view, when the virus transfers from bats to human, it still needs a intermediate host animal, the scientists haven't found any suspected intermediate host animal yet. There are some conspiracy theories talked by the politicians and people with agendas, but we still haven't heard anything about the origin from the scientists yet. I believe it's a complicated and difficult subject for the scientists to study."
Luke and I agree on how we should be respecting Nature more, even as forest fires, deforestation and the effects of climate change put added stresses onto the creatures in Nature. And, he appreciated someone out on the Left Coast (Southern California) reaching out to ask about his observations. Luke wraps up:
"As humans, we need to respect Nature, not to break any natural rules that negatively impact our environment, weather, food chain, etc. And the people in the whole world should stand together to fight against a virus like this. I felt bad when I heard the news about the Chinese getting attacked in the New York and some other cities. We can't get distracted by politicians that have their own personal agendas. So, listen to the scientists and your friends who are really involved in the situation. Just like my friend Ashley Collie reached out to me, to get the inside information from his Chinese friend Luke about what was really happening to us in Dongguan City."
Check out SWI's website, and also a story on Luke Liu's background. Author/blogger Ashley Jude Collie's new sci-fi, dystopian novel, REJEX, is available on Amazon (US) and Amazon (UK), and Amazon worldwide.