Entrepreneur, actor, producer Ryan Reynolds has a hilarious new movie, Free Guy, arriving this summer and it's one in which he says "I don't think I've been as invested in anything this much since Deadpool." Indeed, the man who starred in Deadpool (2016) and Deadpool 2 (2018), which have done almost a staggering $1.6 billion combined at the worldwide box office, nevertheless knows what it's like to push a "rock up a mountain."
Canadian-born Reynolds, who thought of a career in law enforcement, perhaps as a Mountie, beckoned when he was growing up, developed strategies and observational skills as a kid that have served him well as an adult in the business of making and promoting everything from films to fine gin (Aviation Gin).
One key marketing/promo tool he has consistently used is creating fun and clever videos that bend traditional rules and go viral.
For example, the leaked Deadpool test footage that went viral in 2014 starts off with Reynolds dressed as the "merc with a mouth" anti-hero breaking the fourth wall, and speaking directly to us, saying, "Oh, hello, there. I bet you're wondering, Why the red suit? Well, that's so bad guys can't see me bleed…"
The reality was that the leaked Deadpool test footage was a major game changer in the long fight to bring the movie to audiences because Hollywood couldn't figure out how to get the wise-cracking mercenary Wade Wilson off the comic-book page and onto the big screen.
Reynolds now admits, "When the movie test footage leaked, it went viral and then the studio greenlit it begrudgingly. They gave us the absolute bare minimum amount of money to make the movie. It was a great life lesson because necessity really is the mother of invention. Deadpool is one of most interesting IPs, as it's at the intersection of viral marketing and traditional superheroes."
In yet another Deadpool promo video, called "No Good Dead" with 30 million views, Wade Wilson tries to change into his Deadpool suit/character in a phonebooth, reminiscent of Superman. He fails to save the day and the antihero actually tells off Marvel's creative kingpin, saying, "Zip it, Stan Lee!"
For his upcoming new movie, Free Guy, Reynolds dresses up as the character Deadpool to do a clever video review of the Free Guy movie trailer. The antihero pokes fun at Reynolds (himself) about Free Guy "sitting on the shelf for a year," and he also refers to actor Reynolds as the "Canadian Cumberbatch." The video has over 11.6 million views.
But Reynolds also does another promo video with his Free Guy co-stars, Jodie Comer (Killing Eve) and Taika Waititi (Oscar screenplay winner for Jojo Rabbit). This video, which has over 2 million views, has Reynolds and Waititi straight-faced suggesting they had never met, even though they had actually appeared together in Green Lantern. Ryan Reynolds tells us what he's learned that's applicable to both life and business.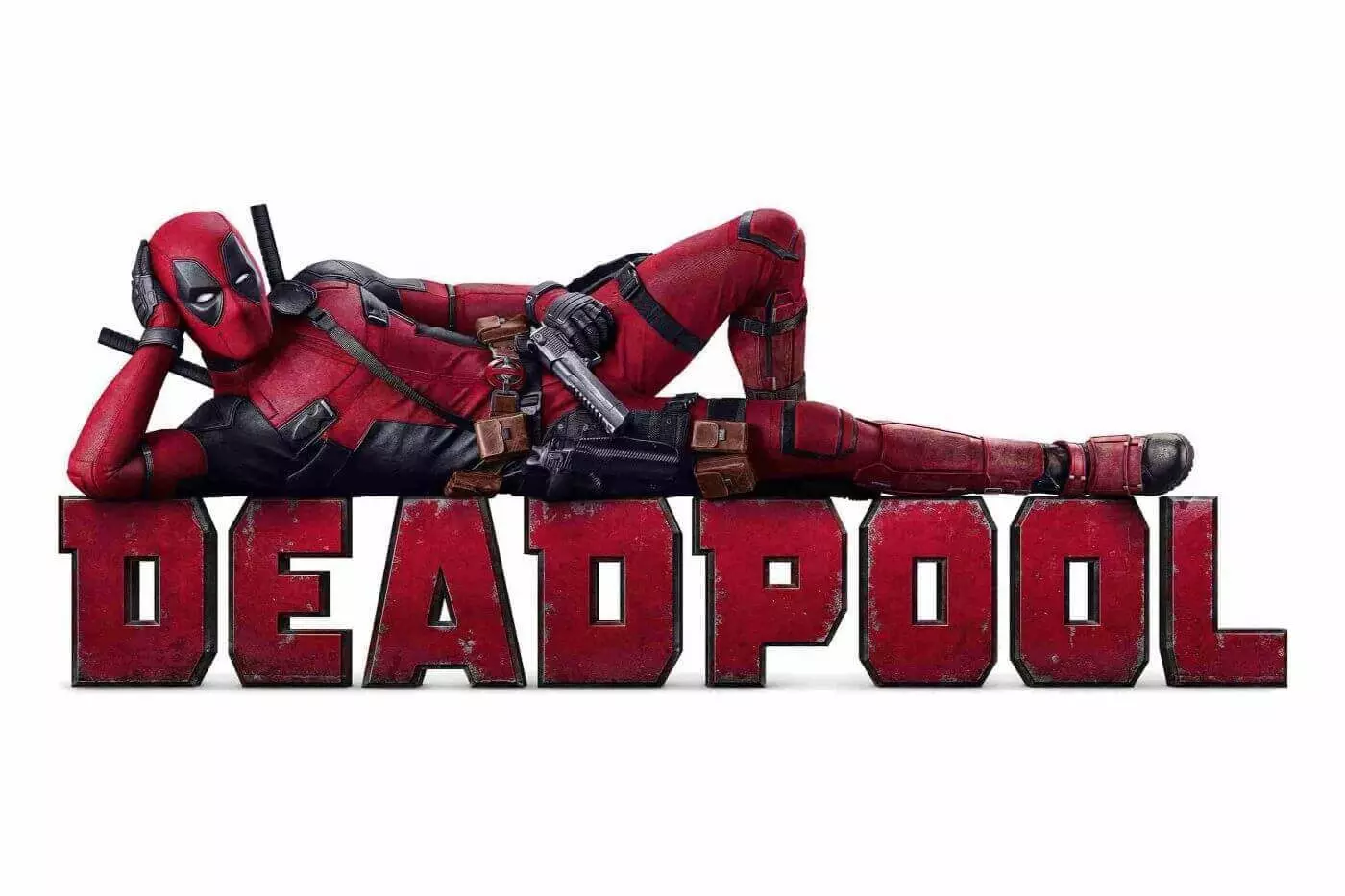 What Saying Resonates With You In Hollywood?
Oscar-winning screenwriter William Goldman, who wrote the book Adventures in the Screen Trade. said nobody knows anything, so I embrace the idea that you know nothing. Because you don't. And, when you think you know what audiences are looking for, you can be surprised. So, I believe that any endeavour or film is a process of collaboration. I've learned that the best leaders are the ones who hire the best people. That's a big lesson—hire the best people you can, people you can connect with, and learn from.
You Have An Ownership Interest In Rapidly Growing Aviation Gin, Could You Explain How You Used Viral Marketing To Promote The Brand?
I'm a big fan of non-traditional marketing. We believe the paid advertising model doesn't necessarily catch a wave like digital and viral marketing does. It all goes back to trying to promote Deadpool—necessity is the mother of invention. When I got onboard with Aviation, we didn't have a marketing budget like the massive old gin companies do, so we had to think out of the box. Plus, we then have so much more fun doing it. Creating Aviation Gin content has been one of the great adventures of my life. Last September (2020,) we did a "back-to-school" theme in the "Aviation Gin Homeschool Edition" —with lines like "it can help with a variety of subjects…and, with revisiting your own, long-forgotten, middle school traumas. We've done a lot of viral videos, with over a billion total impressions. Some with late night talk show hosts like Jimmy Fallon and also with mega entrepreneur Richard Branson. In some ways, I'm definitely leveraging the relationships I have, and I can get into some rooms that others can't, But I also make fun of that in our videos, which are hyper self-aware…placing me in the position of dumb-dumb.
Explain How You've Brilliantly Used Survival Tactics Learned Growing up in a Testosterone-Filled Home?
[laughs] We're all good now but I'm the youngest of four boys. Growing up, I felt I was walking through a redwood forest, with these big, tall bodies surrounding me—five guys including my dad, our uncle and three older brothers. As the youngest, you learn to use your wits because you can't get by on your fighting skills. Every day was full of knockdowns as my brothers were all very physical. So, I started to devise strategies on how to get through the day intact. I became observant—do they like me, am I in danger? Also, the ability to make others laugh was a useful self-defensive tool, I could defuse them by making them laugh. That sort of "sing for your supper" vibe in our house has served me well as an adult.
Could You Explain How?
In showbiz, you have to read a room, be observant, and watch for tell-tale signs. Just like growing up, I've learned that this project is not going to work, but this may work, if I do it there. It's helped me in my career, having a sense of reading danger and how the "room" is. As a kid, I had phobias and anxieties, but in time I got to see those issues as assets not liabilities. I still struggle with anxiety, but they can be challenging. But if you flip them around, they can become assets and even gifts.
And Then Deadpool Happened?
For years, it was like rolling this snowball up this hill, but it kept rolling back over me. Until they finally greenlit it. That did change everything. It was an opportunity to showcase something I'd been passionate about for a decade. And, it's got me into rooms I never imagined. I mean, Deadpool is the antithesis of a superhero movie. He has cancer, he breaks the fourth wall, it's R rated, Executives want to see a hero's face, and you don't really get to see his face.
But Even Then It Was A Challenge, Right?
The studio gave us the bare minimum amount of a budget to make it. And that's a great life lesson because necessity really is the mother of invention. Deadpool is one of most interesting IPs, as it's at the intersection of viral marketing, and traditional superheroes. And, then after its success, we did Deadpool 2 with me trying not to lose my mind, working as actor, producer, writer, and working in tandem with the marketing team at Fox.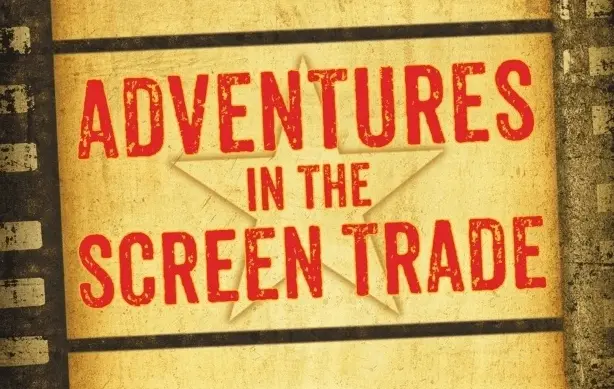 But, as a story kicker, let's not forget Ryan Reynolds' nod to William Goldman's Adventures in the Screen Trade—"nobody knows anything." Well, the character Deadpool may beg to differ. And, for added hilarity, check out Deadpool's very funny "With apologies to (footballer) David Beckham" video.