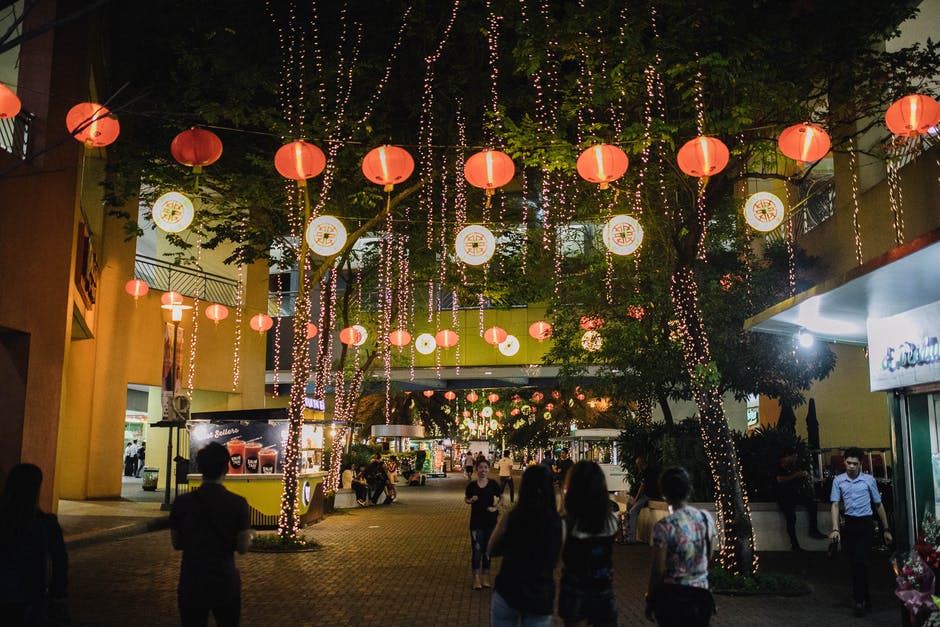 How you're being treated is how you're being perceived.
This quote changed my life. As a business professional, it is the most basic and perfect advice that you can tuck away. I coach Executive Assistants specifically, but this is relevant to anyone with a pair of eyes. How you're being treated is how you're being perceived. Let's break it down.
Often we find ourselves in these crunchy situations at work. Our bosses, who once gave us endless praise and bonuses, have become less engaged, maybe a little aggro, all but ignore us or only engage us when they need something. Chances are their perception of us has changed. It could be for a myriad of reasons, none of which are actually any of our business. Actually, let's chew on this part for a sec.
We get so wrapped up in trying to decode the mysteries of why people don't like us or what exactly we did for the tide to shift. We go on these elaborate missions asking everybody and their mama if they've heard/seen/been told anything that might help us understand what went wrong. Ironic thing is, it actually pulls our focus to the point that our work suffers, everyone around us begins to think we're a paranoid freak and we end up doing much more damage in our quest for the truth. Here's a thought: Why not just wait until the end of the day, knock on the door and ask for a few seconds of your exec's time, quietly shut the door behind you, have a seat across the desk from them...and ASK! Everything you'll need to know will be evident to you in less than 5 minutes. If they say, "Nothing's wrong." they're lying and you know that it's time to call your recruiter. If they launch into it, then you'll know if it's something you can fix, a misunderstanding of some sort that can finally be explained and rectified, or if it's time to call your recruiter. Total time and anxiety: ~45 minutes.
So let's talk about YOUR BRAND specifically.
So when I asked, "Do you know who you are," it was meant to be provocative. Sure, most of us feel uncomfortable answering this question, especially within earshot of another human. But it's critical that you know who you are to you. Otherwise, how can you help to create and manage the perception of your brand? Let's use me as an example. Here's my [internal] brand pitch:
My name is Phoenix Normand. I am a kickass, veteran, C-suite Executive Assistant who is at the top of my profession. I tell it like it is and have created a fantastic career based on honesty and integrity. If I say I'm going to do something, bet your ass I'm going to do it, likely better than it's been done previously. I'm smart, kind, empathetic, loyal to a fault, passionate and continue to be inspired by a world filled with opportunity. I'm not perfect. But my imperfections, missteps, and mistakes have helped to create a resiliency, and adaptability unrivaled by anyone. I pride myself on being able to lead in situations that require it, perform to a standard much higher than anyone has set for me, and produce work that is exemplary... every day of my life. My connections are deep and varied. My skills set and knowledge of my role is unrivaled. And no one can do what I do, in the way that I do it, which makes me unique. I'm am the ultimate service provider, constantly learning and adapting my approach to assure that my customers live in a state of amazement. And I'm grateful for the opportunity to do what I do best: HELP and inspire.
On paper, that looks like about 2 truckloads of sunshine blown right up my own ass, but I mean every last syllable of it. It's not arrogance. It's MY BRAND. And I'm drunk off of it. It's my motivation. It's my affirmation. And it's the standard that I've set and that I protect with every ounce of my being.
Protect Your Brand
The fastest way to tarnish your brand is to set an expectation and not perform to it. I'm a big believer in walking the talk. As are most in business. There's nothing worse than a fraud. Someone who says they're going to do something, hype it to death and eventually give you nothing like what they'd promised if anything at all. It's a hero-to-zero scenario and a grave from which you can never be exhumed. If you say you're going to do something, be sure that you've vetted every angle and scenario and can perform to that expectation. In fact, aim to surpass it. That's how you build your brand quickly. Miss the deadline or present something unlike what you'd promised and you'll lose the respect and trust of your customer. Likely forever.
Another way to tarnish your brand is to complain. And complain. And complain. One, people don't want to hear it because they have their own issues to deal with. Two, it's lazy and selfish. Lazy because you're clearly not doing anything to rectify the situation. Selfish because you're vocalizing it obviously mining for a reaction. Those forced to listen to it, ad nauseam, WILL judge you and will quietly place you into a pile of other complainers they avoid like the plague. You may actually be pretty great at what you do, but the complaining will do irreparable damage to your brand. Advice: Get to the heart of what's making you unhappy to the point of complaining and find a solution. And please shut up during that process. No one wants to hear it.
Mistakes and lack of culpability are another way to send your brand hurtling into outer space. We all make mistakes. We're human. It's how we deal with and recover from those mistakes that determine the authenticity and reliability of our brand. When I make a gaff, I own up to it immediately. However, I've likely already rectified the situation as best I could and kept the train moving down the tracks. Sure, my brand takes a minor hit for not being "perfect" but as long as I don't create a bunch of drama around the mistake and get flustered or paralyzed by it, people's memories are short enough that all is typically forgiven in no time. WITH the caveat that I don't make the same mistake again for, like, another 20 years, if ever.
Not owning up to a mistake or immediately assigning blame to everyone but yourself will do irreparable damage to your brand. Some pretty minor sleuthing will quickly bring to light exactly what went wrong. The very last thing you want to do is get caught in a lie. You and your brand are toast and will never be fully trusted again. Sure, you could move past it and potentially regain a bit of trust. But your integrity will always be called into question and that little bit of doubt or concern will always precede each project given to you. That's not a microscope I care to be under...ever! Advice: own up immediately, but fix it in the background. You proactively handling the situation even while you're admitting to your gaff will go over much better than lying, hiding or assigning blame. They'll find out. It's their job. And could possibly leave you without one.
Non-douchey Brand Promotion
There's a fine line between "Hey guys! Look at me!" type of brand promotion and a more elegant approach to promoting yourself or your brand. The first is more effective in certain areas, while the other is my preferred approach. One of the best ways to promote your brand is to find and fulfill a need. I typically do this by doing an audit of processes at work. It could be ordering inefficiencies. It could be travel vendors or tips and tricks I could share with the org or something very specific to my Exec's personal life that I could provide to solve a problem and promote my brand. For instance, I was able to score impossible-to-get "Hamilton" tickets for a double date I scheduled for my Exec, his wife and friends because I knew one of the cast members in the touring company. I'm constantly sharing tips and tricks with other Assistants within the organization that can help them be even more effective and shine in the eyes of their execs. I've connected certain vendors that I've worked with to different departments in the org who struggled to find the right business partner and gotten them the same big discounts I'd previously negotiated. Get where I'm coming from? Find a need and fulfill it, often from your own expertise or contacts. The appreciation that you build over time will allow your brand to shine. Remember, the goal here isn't to seek the praise. If you keep fulfilling needs, unsolicited, the praise will come organically.
Get out of the mindset of being a "worker." Be a brand. Treat yourself as a CEO and your job as your own multi-million dollar earning business. Define a mantra or mission statement and hold yourself to it. Promote your brand by jumping in anywhere you see a need and have the aptitude or desire to fulfill it. Protect your brand by doing what you say you're going to do, internalizing your complaints while you find solutions, and performing to a standard much higher than that of your peers. You might surprise yourself with how much more exciting your job will become and how much of a BOSS you turn out to be.