Actor Daniel Radcliffe, who is now starring in the third season of the hilarious and clever anthology TV series Miracle Workers with Steve Buscemi, has experienced fame and notoriety like few others, except perhaps for music superstars.
Starting at age 11 when he began filming the Harry Potter series, about an orphaned boy enrolling in a school of wizardry, the actor filmed eight movies overall in the world-wide phenomenon. From 2001 to 2011, beginning with the Sorcerer's Stone and ending with the Deathly Hallows: Part 2, the movie series juggernaut has earned $7.7 billion in worldwide box office receipts.
That brought almost Beatles-like fame to English-born Radcliffe, who claims, "I got a big taste of what the Fab Four went through when they went abroad. I went to Japan when I was 12 to do my first international press tour. My parents went with me, and when we landed, thousands and thousands of screaming fans turned up at arrivals, which overwhelmed the security people. They were highly trained people being pushed around by six-year-old girls and their mothers. And, we had to wade through this mass of bodies to get to our car."
Quite simply, there was no plan or blueprint to lean on and follow, so over the years, as Radcliffe grew up, he began using his own techniques to deal with the crushing weight of fame and fandom. Radcliffe, now 32, and happy in his own skin, developed survival strategies from dealing with the likes of over-enthusiastic fans, and lurking professional autograph hunters to also countering the paparazzi.
Radcliffe now says of working with talented character actor Buscemi (Reservoir Dogs, Pulp Fiction and Fargo), "I'd find myself crying out loud with laughter when I was off the set watching Steve act, and doing that magical thing he does."
In Miracle Workers: Oregon Trail, the third season of this anthology where the actors change up roles, Radcliffe and cast are transported to the American Old West. Set in the year 1844, the season follows an idealistic small-town preacher (Radcliffe) who teams up with a wanted outlaw (Buscemi) and an adventurous prairie wife (Geraldine Viswanathan) to lead a wagon train west on the Oregon Trail across an American landscape which is fraught with both promise and peril, much like today.
Radcliffe now says he feels the "most comfortable" when he is on the set, and talks to us about acting and also dealing with all the fame at such an early age, and the challenges that came with notoriety.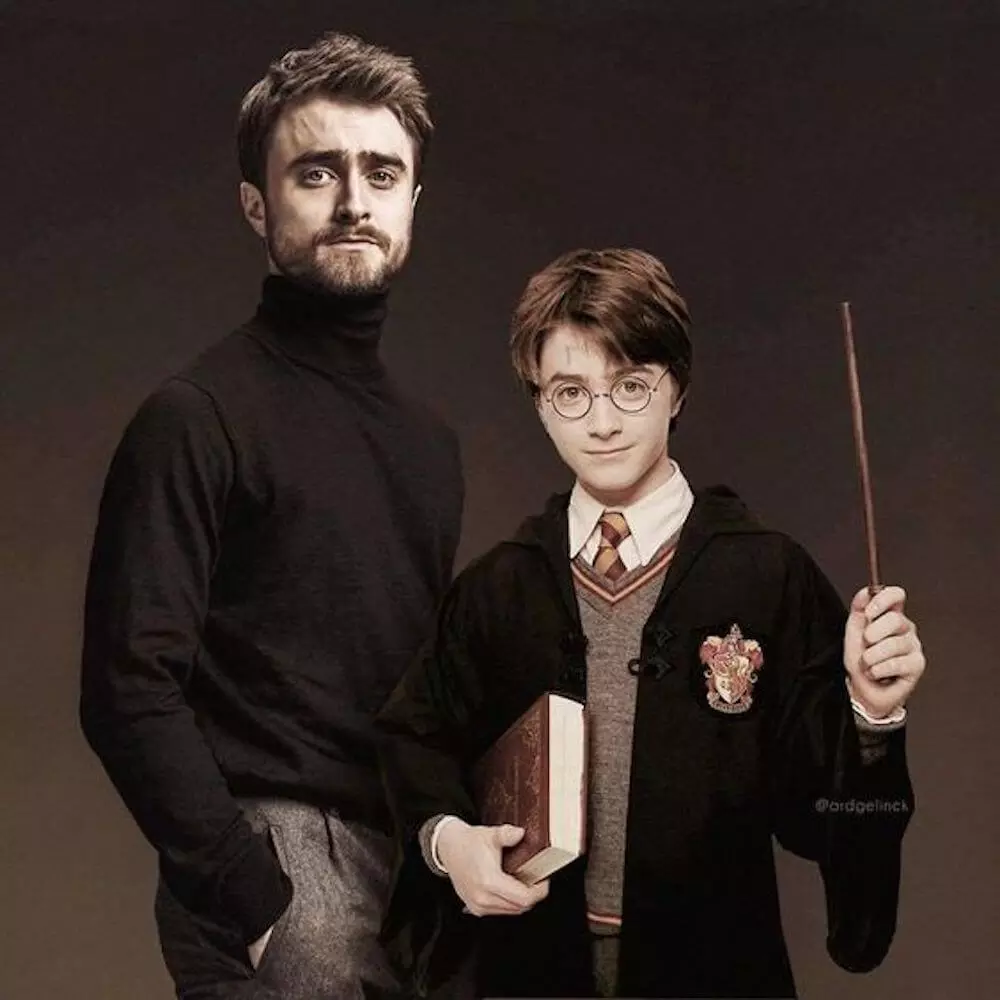 What's your take on acting, now that you've been doing it professionally for 20 years?
Acting by its very nature is sort of embarrassing, like when you're performing, having a full-blown emotional breakdown in front of the crew who really don't care, because they're busy with their own jobs. They don't come to see you bawl or act, they're just doing a day's work as best as they can. But I always loved the work, and whenever the pressure got to me, I would go back to that basics. I always loved learning the lines, rehearsing with castmates, going to the set, there was never a point where I wished the wonderful world of storytelling hadn't happened to me.
How did your parents guide you through the early years of Potter fame?
Laughter is good medicine. I was so young but my parents always had a sense of humour. And some absolutely bonkers things happened to our family. At first, the producers wanted to shoot in LA and my parents were like "no way!" But they handled things with humour like that melee of fans in Japan—when we finally made it to the car, my parents broke out laughing, saying, "Okay how ridiculous was that?!" And I looked at them, and they were handling it with laughs—"Yeah, it's crazy and even a little scary but we're here," and I took it in stride like them.
How quickly did the whole thing take over your life?
I came in late to the series as Rupert Grint and Emma Watson had already done several auditions before me. I only did 5 or so auditions and then in a relatively quick time, they hired me. My first audition was in June/July, and we started filming in September. My parents were never pushy showbiz parents, but I can trace my success back to my parents' persistence in reading the books to me and looking out for me.
How familiar did people out in normal day life act with you?
People initially wanted to see what "Harry Potter" was like in the real world—does he dance, does he drink, can he shoot a ball? Like many others who are big in the public eye in the UK, I was scrutinized, and you'd find that some people would have a sense of ownership of you. They'd be way too familiar. Like so-called important people would say, "Come here, say hello to my best pal." And they don't even know you.
What effect did that have on you?
In my later teens, at the height of "Harry Potter," I definitely struggled with going out to public places, perhaps feeling I was being watched, maybe it wasn't that much but it felt like that. However, for a while, to avoid that scrutiny, I'd get really drunk, which defeats the purpose because you only get more paranoid, and then drink more to get over the increased paranoia.
How did you pull out of that spiral?
It took a few years, and a lot of work. But I was also lucky with having good people around me at important times, and got great advice from some actors and people outside the business, and they cared for me, which was key. Ultimately, it was my own decision, waking up hungover in some situation: Okay, this is not sustainable. And I just didn't invite that chaos back into my life.
Did you feel guilt over having such success?
Sure, there's the expectation put on you that you should be just so happy with all the fame and material trappings. That you have a great job others would die for, so you don't have a right to be unhappy. And because there was no blueprint, if I was feeling a tad sad, does it mean I'm living this wrong? I'm not being good at being famous? I had all these things in my head, imagining stuff. So, I stopped Googling myself, because I was putting on appearances during my interviews. Even making stuff up. For a while, I had a neurotic way of dealing with fame and questions.
Okay, what anti-paparazzi strategies did you develop?
If you're doing a play in London's West End or on Broadway, photographers know you'll be leaving the theatre at the same time every night. If they want to take photos of you tired, messy and pale, which is my default look, they can wait in the alley. But if I'm wearing the same basic clothes, it looks like the same night every time. So. there's no more value in it. I am totally comfortable wearing the same pair of jeans and leather jacket for months on end, while a play runs.
That's good, what else?
I had an anti-paparazzi jacket, and I'd wear it with a hood up, and at night if someone took a photo with a flash, it looked like a floating ghost in a hoodie! Really nothing they wanted, so they got bored and backed off.
How do you deal with those overly enthusiastic fans?
Luckily, I never felt threatened by Potter fans. But one thing that was unsettling was professional autograph hunters. Yes, they do exist, and they make money off it. But, it's hilarious that people can make money off my handwriting, and that's fine. Many go about it in a way that's okay, not too intrusive, but there are others who will boo at young actors. I've had that done to me, but these days, there's less chaos, and I actually have time to sign for them or even pose for selfies with fans. I'm in a happy place these days, especially when I'm working.