As a young student back in South America, a wide-eyed Daniel Colt (Pareja) stayed up till the wee hours to "watch this little movie that ran almost three hours long, making it the first time I stayed up past sunrise."
That little movie was The Godfather, cited as the greatest crime family story of all-time, one that earned 3 Oscars and is ranked #2 in the American Film Institute's top 100 movies, only out-ranked by Citizen Kane. Rotten Tomatoes gives the film a 98% approval rating and it's considered one of Hollywood's greatest critical and commercial successes.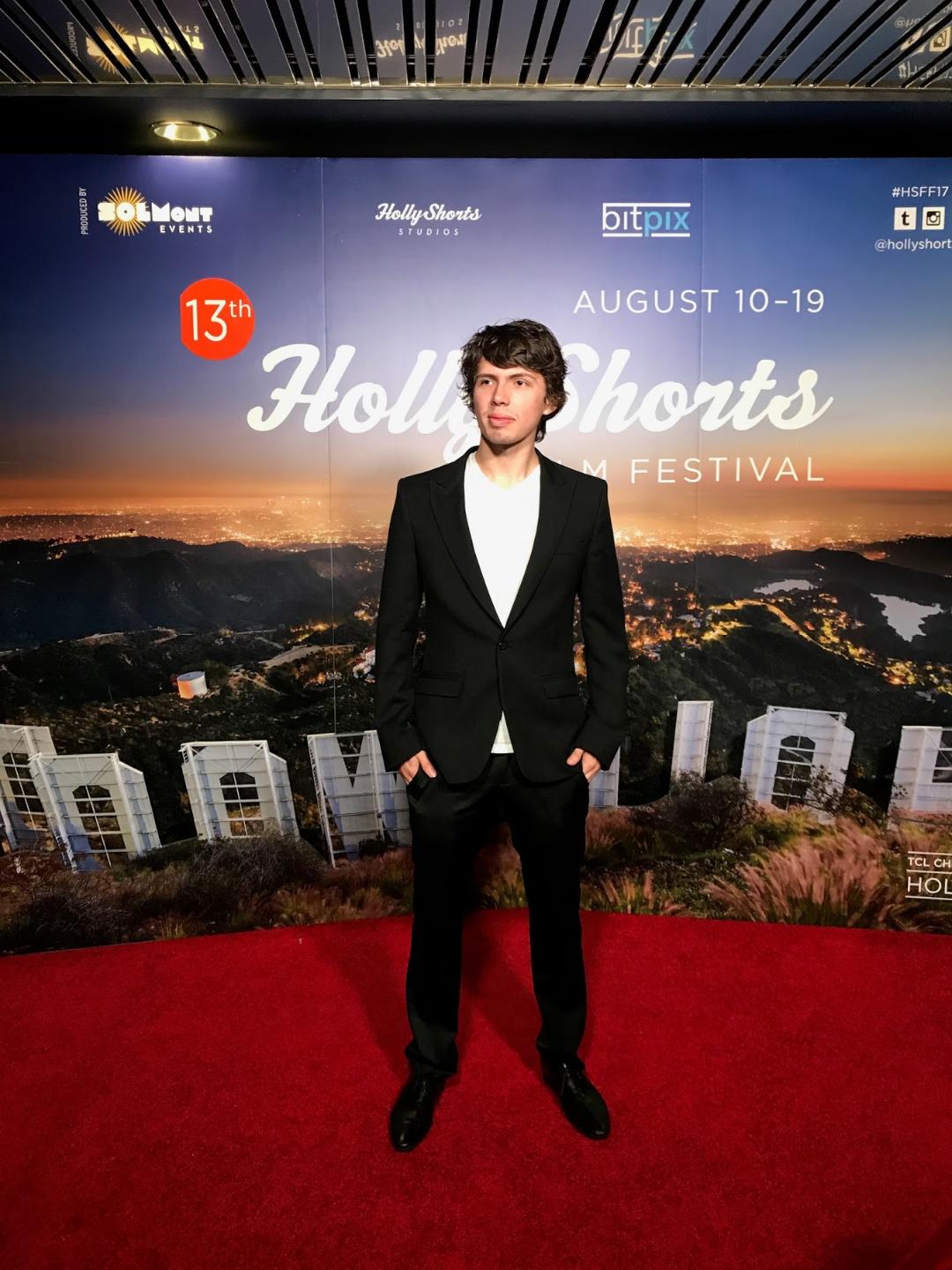 Handsome actor/voice-over artist Colt, who won the 2018 LA Shorts Awards Platinum Award for Best Actor for the psychological drama Holding On, says The Godfather and its cadre of Oscar nominated actors had a profound effect on him, recalling:
"What did I learn from the acting, from Brando, Pacino, Caan, Duvall, and the others? So much and so little. So little in the sense that I didn't perceive them as actors—they WERE the Corleones. So much, that looking back, I now know that they weren't just pretending but through their acting skills they were able to embody the truth of those circumstances. And, in so doing they impacted me and showed me the potential to impact others."
The enthusiastic actor took the stage name "Colt" because of another mythic brand, the inventor of the Colt firearm, wealthy industrialist Samuel Colt. While those now veteran actors in The Godfather inspired him, he now aspires to other actors as he builds street cred in Hollywood.
Some of Daniel Colt's most recent other projects include: Bloody Hands—a film written by a multi-Emmy nominee; The Massacre at Black Divide—an award-winning short film; and, Breaking—another award-winning short film; co-writing and starring as a schizophrenic in the dark horror play The Institute; and, also Holding On, which he produced and wrote, and which recently became available on the streaming platform Xerb, via the independent shorts awards channel.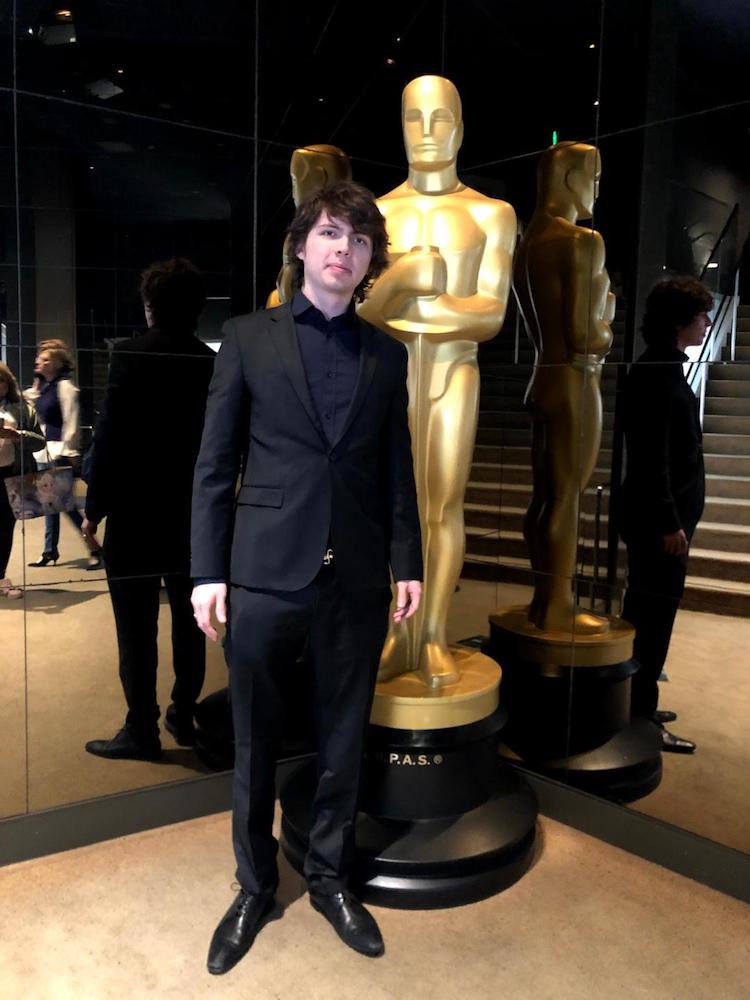 Colt explains why he's now a big fan of also Oscar-nominated Jake Gyllenhaal: "I love and aspire to Jake Gyllenhaal's high level in both craft and business. He works at a high craft level consistently and consistently manages to get on quality films—not just blockbuster ones. I also gravitate towards the particular brand of angst you see in his characters. My top films of his include, Prisoners (of course), Nightcrawler, Life (a bit of a guilty pleasure), and Nocturnal Animals."
With big aspirations to win an Oscar, himself, Colt also sees the wisdom of learning the business side of Hollywood, explaining: "I think acting is an incredible career and incredibly fun and I would be happy and fulfilled doing community theater all my life. I just happen to really enjoy the entrepreneurial career that is working professionally in Hollywood as well! So much so that I'm actually pursuing a business degree part time. I give a big shout-out to my 'business of acting' coach Valorie Hubbard (known for Hannah Montana and Resident Evil). And, through this not unambitious goal, I'm invited to pursue both craft and business simultaneously to the best of my ability. I say be a part of this because in my preferred medium, which is screen, it really is a huge collaborative effort. But through masters like The Godfather's Francis Ford Coppola, I know the potential of that effort and I'm humbly happy to be even the tiniest part of that."
While Colt loves other American movies from 2001: A Space Odyssey, to Pulp Fiction, he also has great respect for international filmmakers (Mexican, Korean, Chinese) who have been making inroads into Hollywood recently. He suggests, "I love all things that French Canadian director Denis Villeneuve does (Prisoners, Sicario, Arrival) and I adore Japan's Makoto Shinkai's 2016 animated film Your Name. As for international filmmakers making an impact in Hollywood, I think we need differing viewpoints to advance art. Complacency is the death of art and who better to bring in fresh air and new perspectives than people who grew up in different cultures."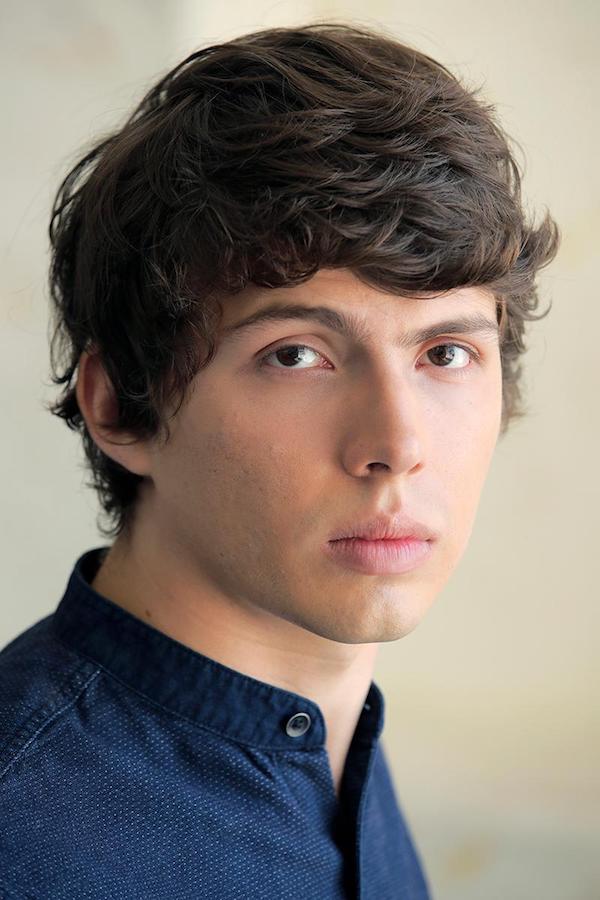 Meanwhile, Colt is focusing on his technique and auditions. And one thing he sometimes brings to the casting room is that he actually plays guitar and sings. In fact, he founded a band in school called Llama Dudes, saying: "But, these days I play just for fun by myself: singing along with chord charts or improvising on top of songs I like. However, it does come in handy fairly often in auditions."
One more overall goal he has for his career in Hollywood, he wants to help further an agenda of empathy, explaining, "I hope it's not too pretentious to say that I think it's the first step in the cure to all human woes and that in being brutally truthful as artists we can remind people to love themselves and others."
Colt also has screen credits in Rossana's Hero, Fragile and Braces, and theater credits on The Laramie Project, Oscar Wilde's The Importance of Being Earnest, and A Hatful of Rain, among others, And, he also continues to do voice-over work for commercials.
Headshot photo credit by Paul Smith. Drop in on Daniel Colt's website, to check out his resume and reels. Also, check out his filmography on IMDb, and Instagram page.