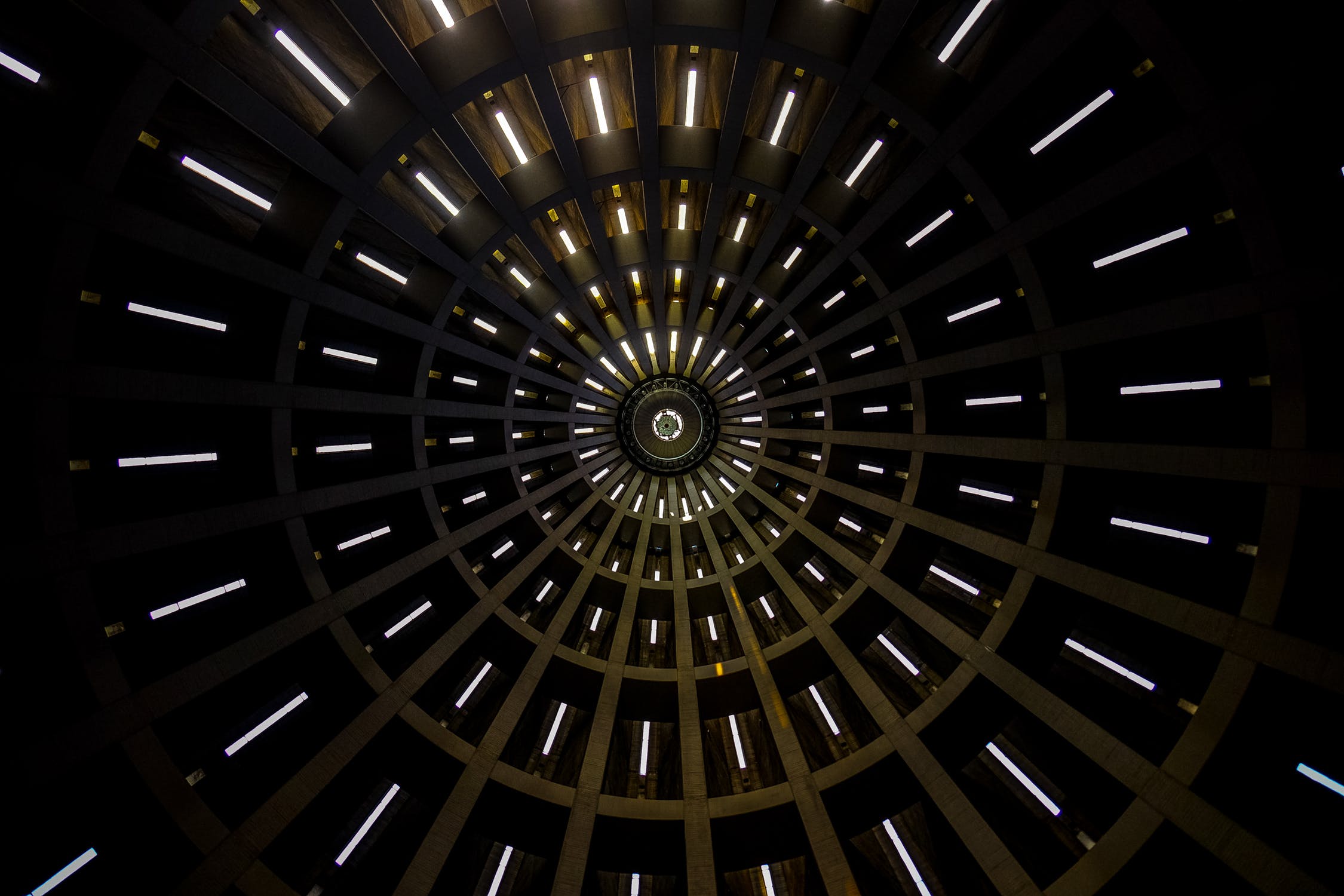 To be candid, I was getting worried about this HIMSS conference. There were abundant presentations and exhibits but at least for me, they seemed too theoretical or too technical. Many were at the 30,000 foot level. Many were engineer driven. The words "interoperable," and "silos" and "coordinated efforts" and "shared efforts" were repeated again and again.
Panelists also observed repeatedly, "We need change." I get it. But change isn't about talk; it is about thinking and then action. It isn't about platitudes. It is about getting one's hands dirty. And, technologists and their amazing technology can't do what's needed alone.
One speaker yesterday remarked that this interoperability stuff is all just so easy; simply implement what is out there and poof, we'll be interoperable and healthcare data will be shared. I'm sorry. This just isn't true.
Anyone who operates a computer or phone knows that even upgrades throw things off. If it were that simple, it would have been done already. It is not easy to create a national interoperable electronic health record. Start with this reality: some want to work from the top down and others want to work from the bottom up.
Speakers and technologists, please be forthright. The audiences weren't born yesterday as the saying goes.
Yesterday, I also kept seeing booths in vast exhibit halls with technology galore but I saw hospital beds and monitors with no patients attached. That's how the conference felt to me: detached. Yes, there were things being sold galore (expensive things) but there was plenty of hot air too. I felt like the patient sitting in that thin gown on the examining table. I kept thinking: Where were the real people with the real news and the real solutions and the real understanding of the patients they serve?
Then I found them and I will highlight two of them today. In the vast conference space, I bumped into the right people and the right exhibits and I am excited to share what I saw and its possible impact on individuals and healthcare systems. And, what I saw is transportable into our thinking about education – where we also have silos and lack of coordination and lots and lots of talk.
I thought I was searching for a needle in a haystack. But I found many needles and haystacks. Exciting.
Somatix
Start with this: Somatix makes wearable devices that can track lots of our activities (and inactivity). Stated most simply, they make remote monitoring devices but that hardly is a sufficient explanation. The company can take the data collected and through a myriad of programs produce analytics that do everything from issuing patient alerts to sending messages about a prospective negative patient behavior (say smoking while pregnant) in which you are about to engage. The device really performs two key roles then: (1) it tracks certain prescribed data (fascinating data); and (2) then the data are used to inform and actually change behavior. For those familiar with Sunstein and Thaler's work, the folks at Somatix are seriously into nudges. Call it behavioral interventions to improve health. For real. And it operates in real time.
At present, the folks at Somatix are focused on hospitals and elder care facilities (which are varied); they are addressing the gray tsunami. The aim and apparent result of their efforts (the data are still coming in and are positive so far) are to improve patient care and experience (including in a non-hospital setting like home care for seniors) and augment adherence to medical protocols and abstinence or reduction of behaviors that are detrimental to one's health.
Imagine a watch-like device that stays on your wrist day and night. Think better looking than Fitbit and capable of doing way way more. It can tell how much you are drinking and whether it is hot or cold (no, they don't know if it is beer or soda). It can track if you are in a kitchen and thus likely eating. It can determine if you are approaching a location where you always light up a cigarette or a time of day when you always imbibe. The device knows if you are taking a pill (although it doesn't know if it is the right pill). The device also knows your whereabouts and if you are far from home and a storm is coming in, it can signal that you need to get back home quickly.
In an issue of Forbes, Somatix had effectively, turned an athletic tracker into a medical clinical imperative. Impressive.
I had lots of questions about the device and lots of thoughts about how it could be used to improve student wellness and success. In other words, what other markets can benefit from this "monitoring/signaling" device? I thought about paternalism/ maternalism. I reflected sees the data and owns the data and monitors the data. I thought about the analytic potential on campuses. I thought about all the sleepless nights I had over students' partying to the point of alcohol poisoning and other students who were or appeared suicidal. I thought about the students who didn't eat and those who ate too much.
CEO and co-Founder Eran Ofir was more than willing to engage in my efforts to push the device's envelope, and I get that this new company is now focused on a segment of the healthcare industry. But, the device's use on campuses by students or by Veterans post-deployment interests me. Its use in nursing programs to train the real interface with patients intrigues me. The device's use after natural and human caused disasters strikes me as a possible means for lowering the autonomic responses and providing trauma victims a pathway forward.
Long interview short, wearable devices have the capacity now (and can grow the capacity further) to look at our emotions and our behaviors. Call it a type of behavioral predictive analytics. These devices will enable psychology to be translated into behavioral indicators to do or not do something. There is lots we can monitor. Whether we want to do that or not is a different and more difficult question.
Somatix got me thinking about our obligations as educators, and educators need to reflect deeply on these issues. A few campuses are using swipe cards for way more than entry and exit to buildings and parking lots. They are looking at who stays in their room and who never accesses the dining hall or the library. Other campuses have issued Fitbits although who is measuring and monitoring what remains unclear to me.
But, if we want student success, might we want to then reflect on ways we can message our students to pivot right (not as in right wing) as detailed in Breakaway Learners but as in making wiser decisions that protect their physical and mental wellbeing? Wouldn't most educators want to at least reflect on the power of the possible?
Belong.Life
Belong.Life is not a device; it is a program (a remarkable one) that works on one's cell phone or other connected device. As CTO Irad Deutsch explained, he was worried (based on his own familial experience) about how cancer affects individuals and their families and how much information asymmetry exists. And, given the changes in cancer treatments and the variations among patients, knowledge is key and knowledge can even be power. And navigation is hard. Some breast cancer centers even have human navigators to help patients.
Cancer patients have one commodity that really matters – their time. So, if we can ease cancer patient's burdens – organizing their schedules for healthcare delivery (everything from doctor appointments to chemo or radiation appointments to pill taking), connecting them to knowledgeable personnel who can answer questions in real time on the spot to matching with clinical trials that may prolong their lives – this would be a powerful tool.
And, Belong.Life also works to connect patients and caregivers to other patients and caregivers. And, it can do it with some precision so one is engaging with people that even have the same gene mutation or co-existing diseases. There can be general chatrooms about cancer and there can be chatrooms about specific subgroups of cancers. And, it can be anonymous, allowing for private engagement offline.
As an article on the company recently observed, they are like the cancer care equivalent of WAZE that helps us navigate to destinations; it gives us the best ways to go. And who doesn't need help in our complex world – whether driving or getting medical attention?
At first, I kept thinking: well, just Google. Find new treatments. Read materials on the particular cancer that is of concern. Uncover clinical trials. Or, just use Caring Bridge. Or, just use a doctor's own online materials or handouts. But, finding all this and using all this takes time and research. With Belong.Life, all of things are aggregated. Experts are online. Clinical trial matching can be facilitated using the massive databases. And, there can even be matching to trials that are far from one's home but are in perfect alignment with one's particular health situation.
As I listened and watched the platform do its thing, I was struck by this: we know that engagement is a critical strategy for overcoming trauma. Illness, like cancer, is traumatic and patients may well demonstrate trauma symptomology. How valuable to have ways to engage with others – whether anonymously or using one's real name.
It is about vastly more than navigation for me; it is also about healing and feeling the locus of control move from an externality to an internality and a software program seems capable of that!
Go to the website even if you do not have cancer. Get the app – it is titled Belong Beating Cancer Together. (I got mine for free at the Apple Store.) Try it out. And, the company is expanding to diseases and conditions in addition to cancer. And, doctors can even ask for the application to be personalized to their own patient population.
Here is what intrigues me: how else can platforms like this be deployed to help people who try to manage complex systems? How can we get the power of the cloud to forge engagement that is trustworthy? Might these applications be helpful in education? Might they be helpful to people struggling with addictions? I think the answer is yes.
Conclusion
I am now a convert to seeing innovations at HIMSS. And tomorrow, I plan to visit as many emerging technology companies (the smaller the better) that I can find. And, I want to see how innovators are doing real on the ground work that can help us in healthcare and beyond. Onward.