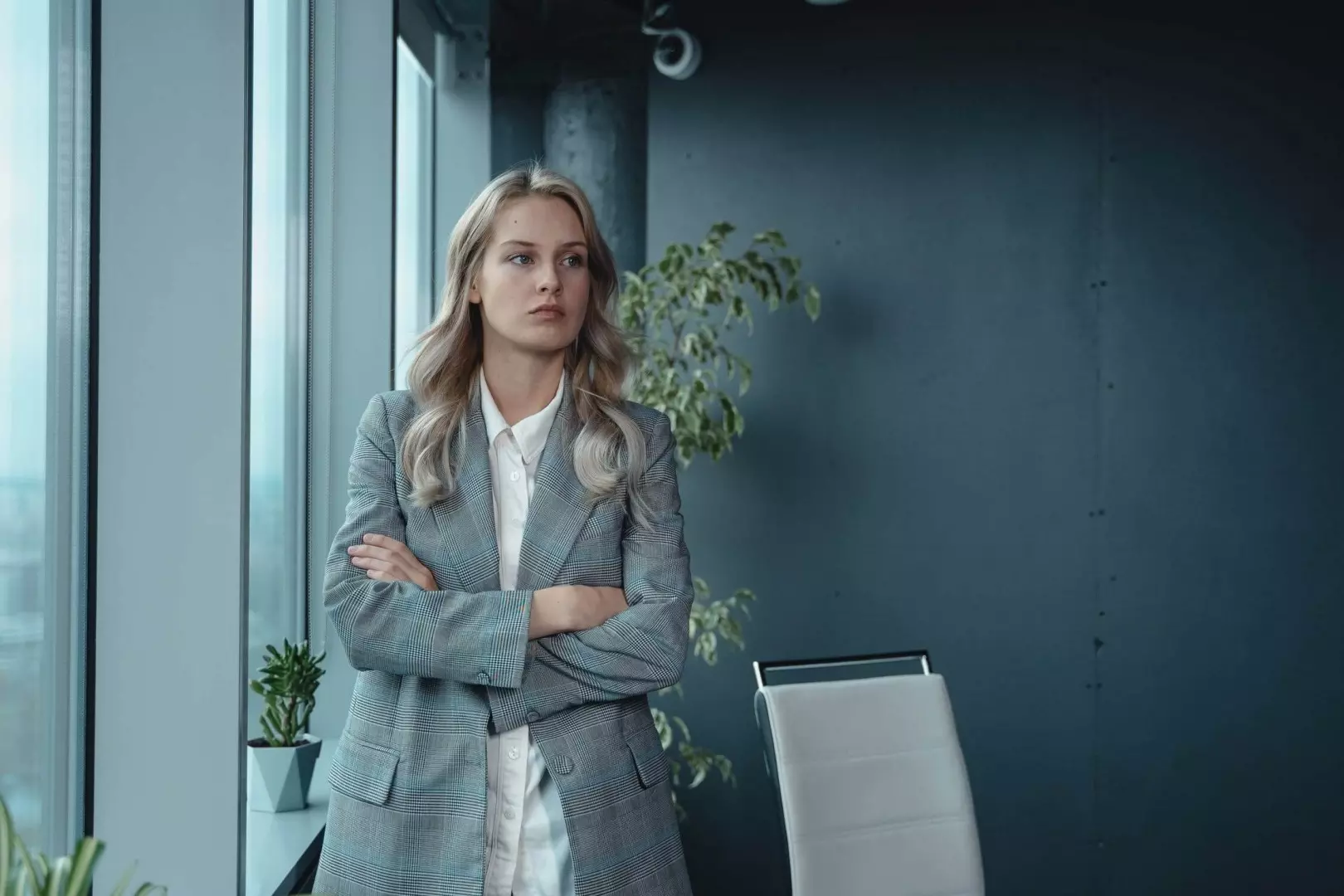 As a leader, what you say is very important, but it's not the only message you're sending.
The impression you make is also strongly influenced by a subtle but powerful set of nonverbal cues. While you're speaking, your audience is simultaneously assessing your tone of voice, facial expressions, hand gestures, and posture for clues about your credibility, warmth, power, and sincerity.
Whether you are interviewing for a new position, making a presentation to the Board of Directors, or facilitating a team meeting, you are the most influential when you trust your instincts, express your core values, believe in your message and show up as your best authentic self. There is, however, added value in knowing which of your body language habits is reinforcing people's perception of you as the competent and caring leader you truly are — and which signals may be sending the wrong message.
It's All About Alignment
The impact of your nonverbal behavior relies less on what you mean by the signal you send — and more on what the observer thinks you mean. That's why you need to realize how your body language is most likely being read. And, by the way, since the human brain pays more attention to negative messages than it does to positive ones, what people unconsciously look for and react to the most, are signs that you are in a bad mood, fearful, unsure, or upset.
Body language that is aligned with your verbal messages reinforces your leadership presence. But when what you say and how you look are out of alignment (a head nod when saying "no," or a shoulder shrug when stating that you are certain), people are forced to choose. And unconsciously they'll discount what they hear and believe what they see.
People Look for Leaders Who Display both Warmth and Confidence
Leadership presence is represented by two sets of nonverbal signals: One set of signals conveys confidence, status, authority, and power. But the first thing people look for (especially now, when connection has never been more important) is a collection of "pro-social" signals that show your warmth, empathy, likeability and inclusiveness. In a team meeting, for example, attendees will be looking to be reassured that you understand and care about them, that you value their input, and that you have their best interests at heart.
To signal both confidence and warmth, send a combination of signals:
You appear at your empathetic and inclusive best when you stay relaxed, keeping your movements slow, expressive, and flowing. If you gesture with open palms, you'll send the ultimate "see, I have nothing to hide" signal. When you keep your elbows in line with your shoulders you appear calm and in control. You also show engagement by leaning slightly forward as someone speaks, making positive eye contact, nodding in agreement or tilting your head in the universal signal of "giving someone your ear."
On the other hand, power and authority are demonstrated through a command of height and space. When you sit up straight, claim space by hooking an arm over the back of your chair or spreading out your belongings, you appear to be more self-assured. While standing with your feet close together makes you look hesitant or unsure of what you are saying, widening your stance, relaxing your knees and centering your weight in your lower body give you a "solid" and confident look.
The quality of your voice can also be a deciding factor in how you are perceived. Speakers with higher-pitched voices are judged to be less powerful and more nervous than speakers with lower pitched voices. One easy technique I learned from a speech therapist is to put your lips together and say, "Um hum, um hum, um hum." Doing so relaxes your jaw and throat, allowing your voice to find its optimal pitch.
Remember: You don't have to choose between warmth and power. You project leadership presence by exhibiting a winning combination of these influential nonverbal cues.