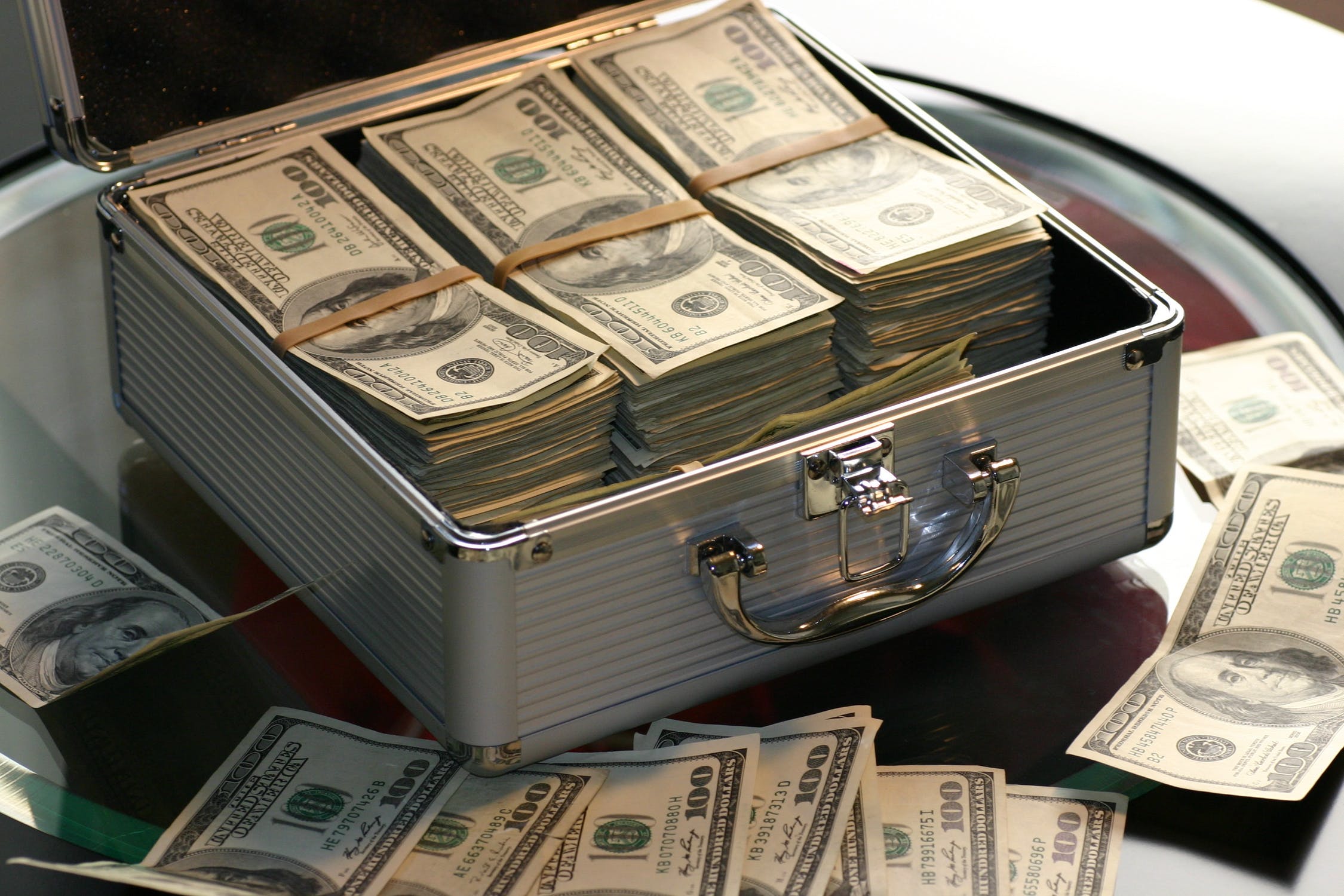 The term billionaire refers to a person who has money and property that is worth at least a billion pounds or dollars. But, for me, the definition means more. When I hear the word "billionaire", I think of people who aren't just financially wealthy.
For me, billionaires are the ones who dared to dream big and worked hard to make their dream come true. But, that does not mean that they had to work 100-hour weeks. However, they did have time management habits that helped them achieve their goals faster.
And that's why we are here.
In this particular article, I will try to change the first thing you think of when you hear the word "billionaire". I will talk about an approach that you must apply to all aspects of your life to become more successful.
Check off every item in your to-do faster, smarter, and better — with ProofHub!
With that being said, here are some super time-saving tips that can help you become a time billionaire — and a real billionaire in the long term. If you have been taking inspiration from billionaires like Warren Buffett, Jeff Bezos, Bill Gates or Oprah and wondering what you can do to have the same amount of money in your bank account, here the answer — and it's not what you think.
1. Put A Time Limit On Your Time
Let's face it. You can't always predict how a day is going to pan out. So, rather than letting unplanned tasks, meetings, or conferences upset your day, embrace the uncertainty by putting a time limit on your time. Make it a rule that you won't spend more than 5 minutes on a call or attend more than 2 unplanned meetings a day. These are a few simple ground rules that will always ensure that you stay on top of your everyday work schedule and keep your safe distance from time wasters.
2. Use Technology to Save Time
Technology has made many rapid advancements in our day-to-day lives. One of those advancements is having the ability to know how and where you are spending your time in a day via a time tracking tool. Apps and tools like ProofHub, Toggl, and Clockify help teams and individuals to save precious minutes and invaluable hours every day. I recommend you try using a time management software to find out avoidable time-drains and get more work done in less time.
3. Overcome Initial Inertia
Initial inertia is the worst. If you fail to overcome it in time, you are likely to waste a lot of time in over-preparations and over-planning, especially where it's not needed. However, if you overcome it, you can have 70% resources, 70% information, 70% confidence, and 70% greater chances of success. And the best way to overcome the initial inertia is remembering and committing to two important words — JUST START!
4. Use Ivy Lee's Method
You are probably already familiar with Ivy Lee's method of productivity, but if you're not — here's a quick brief. According to Ivy Lee's Method of Productivity Hacking:
Before you pack up for a day, find some time to write down the things you need to get done the next day.
Arrange those things in their priority (importance and urgency included) order.
The next day, start with the highest-priority task and complete it before you start the next one.
Keep checking off tasks from your list in this manner, till it's time to write that next task list at the end of the day
5. Use The Prioritization and Delegation Matrix
Distractions are the biggest time-wasters. Anything that disrupts your work schedule is a distraction and managing these distractions is your biggest concern. This is where the prioritization and delegation matrix comes in. Now, according to the prioritization and delegation matrix, you must manage your time, sort your tasks according to the following:
Must-Do: These are the tasks that require your full attention and have serious repercussions when not completed immediately.
Should-Do: These are the tasks that only require your monitoring so you can delegate. These tasks have serious repercussions when not completed immediately.
Would-Do: These are the tasks that require your full attention and have moderate to no repercussions when not completed immediately. Usually, they can be done at a later time.
Could-Do: These are the tasks that you don't have to do so you can delegate. These tasks have moderate to no repercussions when not completed immediately.
6. Attach Expected Results to Activities
Before you undertake any time-consuming activity, take a moment to ask yourself an important question: "What is the result I need out of this?". Attach the anticipated result and anticipated time frame to each task and make sure that you use it to keep your efforts aligned with the goal. If possible, write the expected results for each task on a whiteboard in your meeting room before they begin.
7. Rejuvenate and Perform Better
No matter how counter-intuitive it may sound, but rest and rejuvenation is one of the most effective time management and productivity hacks. Frederick Taylor, "Father" of the Scientific management & Efficiency Movement, scientifically and empirically proved that rest is a great enabler for more productivity and getting more work done. Even 5–10 minutes short break between working hours can improve your productivity and help you perform better.
Conclusion
Becoming a billionaire is not everyone's cup of tea but becoming a time billionaire surely is. You may not have the money as Warren Buffett, Jeff Bezos, Bill Gates or Oprah but you have the same amount of time as they have. So, make the most of that time. Use the above-mentioned tips to do what you want to do or be where you want to be faster. Godspeed!
Author Bio
Vartika Kashyap is the Marketing Manager at ProofHub — leading project management and collaboration software. From contributing to websites such as The Huffington Post, Business.com, Elearning, Dzone, and The Next Web to becoming LinkedIn Top Voices in 2017 and 2018, she has recognised amazing new ways to reach the audience. She weaves stories about productivity, team building, work culture, leadership, and common workplace events. She also loves to read and travel to new places.