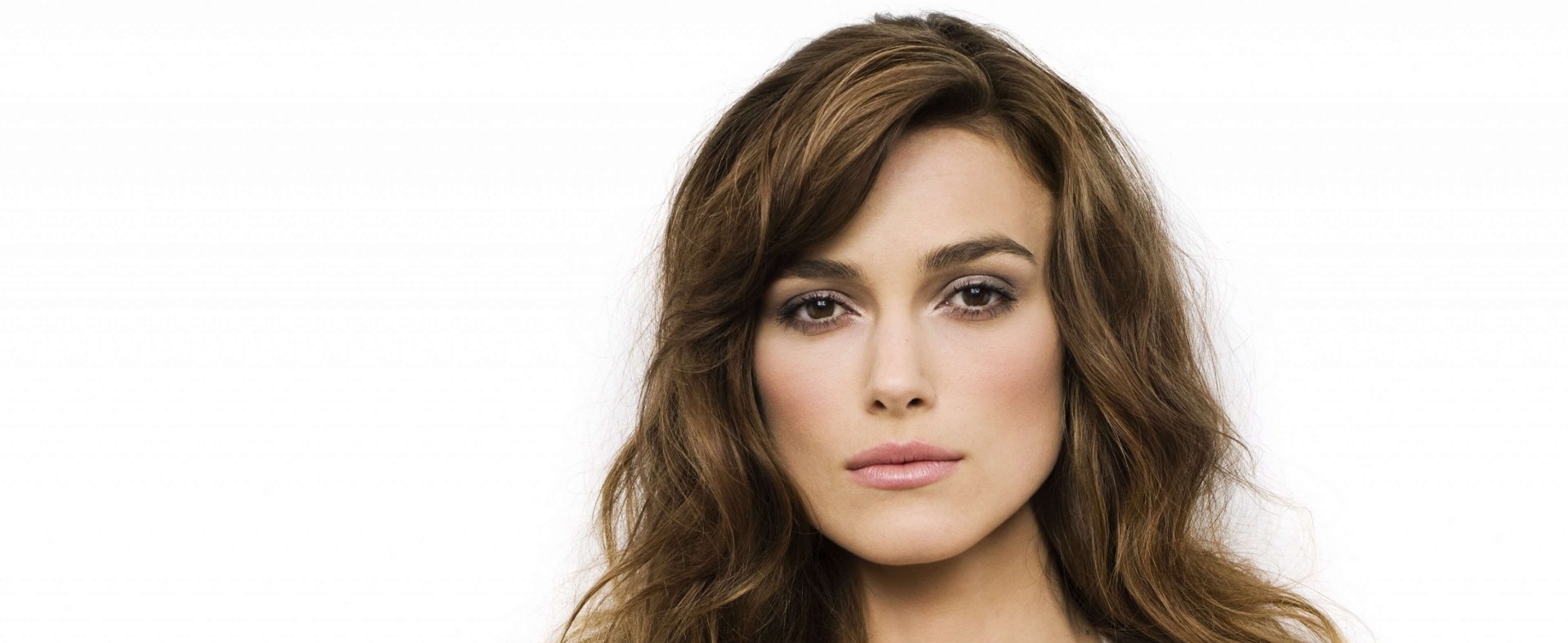 British actress Keira Knightley calls her new comedy-horror movie Silent Night "the darkest/weirdest script" she's ever done while also enjoying how fiercely bold it is.
Knightley, 36, is the mother of two young daughters with her musician husband James Righton, and they are both huge English football fans. Knightley was one of the breakout stars at age 16 of the footballing comedy/drama Bend It Like Beckham which was released almost twenty years ago in 2002, and became a worldwide hit.
Moreover, now named one of the world's most beautiful women, London-born Knightley talks about she and her husband supporting two fiercely opposed London teams who are seemingly competing with each-other and another London team, Arsenal, for a top-4 position.
Indeed, Knightley, who has starred in both independent films like Atonement, awesome period pieces like Pride & Prejudice, romantic comedies like Love Actually and big-budget blockbusters like Pirates of the Caribbean, quips about their familial rivalry: "I've been a big West Ham fan for a long time. But when I met my husband, I found out he was a Spurs fan. And we all know that coming from North and East London, they are huge rivals. The fans absolutely hate each other. So, we had a few discussions and even argued a bit about our future children and who'd they support. So, we sorted it by playing with paper, scissors, and rock. And guess what? [Laughs] I lost. So, our eldest became a Spurs fan."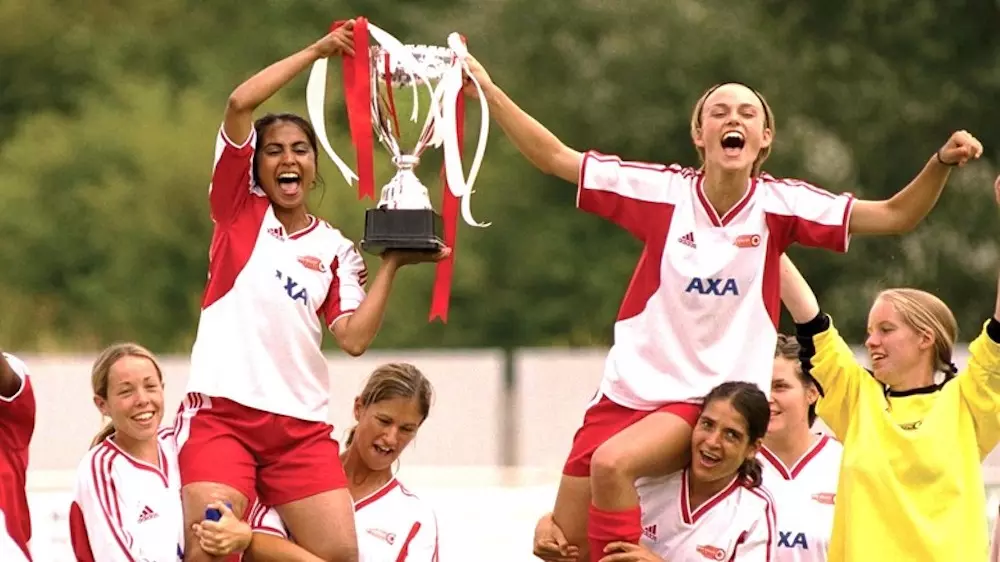 As for her breakthrough role as Jules Paxton in that delightful football movie where the daughter (Parminder Nagra as Jess) of orthodox Sikhs rebels against her parents' traditionalism and joins a football team, Keira recalls the script being magical because of its multi-levels:
"Jules was a bit of a tomboy, but sexy, too, and most importantly damn good at football. The movie exemplified girl power, and there was a time when the thinking was girls can't play football, but just look at the (Women's Super) League in the UK and others around the world. So, the film was about, 'Yes, we can. Because it is a game for everyone.' Additionally, the story is about Parminder as Jess trying to break out of her community, and trying to do something different, which many of us can relate to. We could relate to our roles, as there's always a part of you that wants to break out of yourself. Breaking out and fulfilling a dream. And, Jules had that dream of going to America to college to fulfill her football dream."
Keira and Parminder went through several months of rigorous soccer practice before filming. And observers suggested that Knightley was such a natural she could have gone professional. However, while she played in primary school, she quips, "I don't think I actually scored a goal. We only kicked people."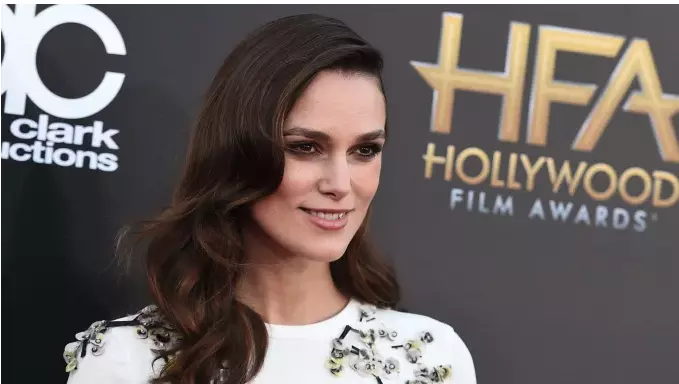 Instead, she became a mega film star and says of Bend it Like Beckham, "It was a great metaphor for a lot of us, especially girls. We can see our goal but instead of going straight there, we too have to twist and bend the rules sometimes to get what we want."
Most importantly, Knightley, who earned an OBE in the 2018 Birthday Honours for her services to drama and charity, talks about her present movie Silent Night and some other topics including overcoming dyslexia: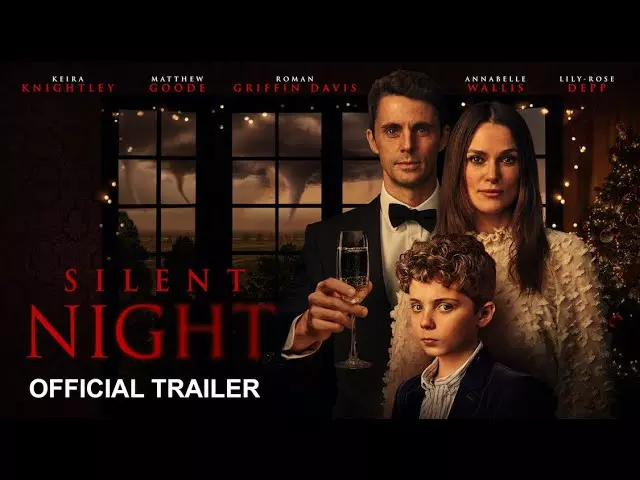 Watch the official trailer here

How old were you when you were diagnosed with Dyslexia?
When I was 5 years old, there was little concern. I was top of my class, I was able to "read" comfortably in front of people and thought of myself as being very intelligent. But then at 6, we realized that I hadn't been reading but I had memorized what mum had been reading to me. In fact, I could hardly read and went from top to bottom of the class.
So, how did you overcome it?
I was lucky to be at a state primary school, and the head teacher told my parents they needed to find me an incentive, and she suggested letting me act, but only if my grades improved. That early diagnosis was key to everything. Because of my dyslexia my work ethic has always been very high. But it's vital teachers are trained about dyslexia, about detecting it early. So that a child's potential is not lost.
How do you deal with the condition as an actor?
Even today, my spelling makes me laugh, and my sight reading often doesn't make any sense at all, which has made what I do for a living challenging. Even today, you can't give me a rewritten scene on the day and expect me to perform it well. If I have a night to work on it, okay, I'll be able to do it well, but otherwise…
What did you initially feel about the Silent Night script?
My agents thought I may hate it even though they all really liked it. So, I was fascinated by their reaction. Thing is, I was very pregnant with our second daughter, so I had major hormones going on when I read it. It was a very funny dark comedy and I thought it the most hilarious thing I've ever read. We're always looking for great female storytellers, and this type of story about the darker side of maternity is taboo, and not discussed much. But it spoke to my side of the dark psyche.
Did you feel different after you had your child?
Yes! [laughs] We started filming when my child was 5 months old, and I was calmer, and the baby was sleeping, and then I re-read this script about everyone's last night on Earth, and wondered, "What the •••• is this?" But writer/director Camille Griffin, who is just wonderful, and I had a great chat, and I said, Let's do it!
But why choose this darker story?
Well, I have made a number of period films, and people have said, Why don't you do something modern? [laughs] Now I was wondering, is this too modern? Is this too relevant with its doomsday scenario, and their last night alive? But I don't think it's a bad thing if people laugh and are also frightened by stories.
With wonderful films like Pride & Prejudice, why have you been drawn to period pieces?
Well, they always look great. But mostly because the female parts are interesting and generally better written in them. Modern day movies tend to want us women to play the supportive wife or partner. Hey, I already do that home, and you also want me to do that at work, too?
Speaking of motherhood, what great advice did your own mum give you?
Cancel and continue. It's something that's applicable from being a kid to now. Mum would say, "Just cancel and continue." If you think about it, it's great because life is always up and down, like the weather, and it's not always perfect. Even when you feel good, it can be up and down. So, when something bad happens, just stop, cancel and continue moving forward.