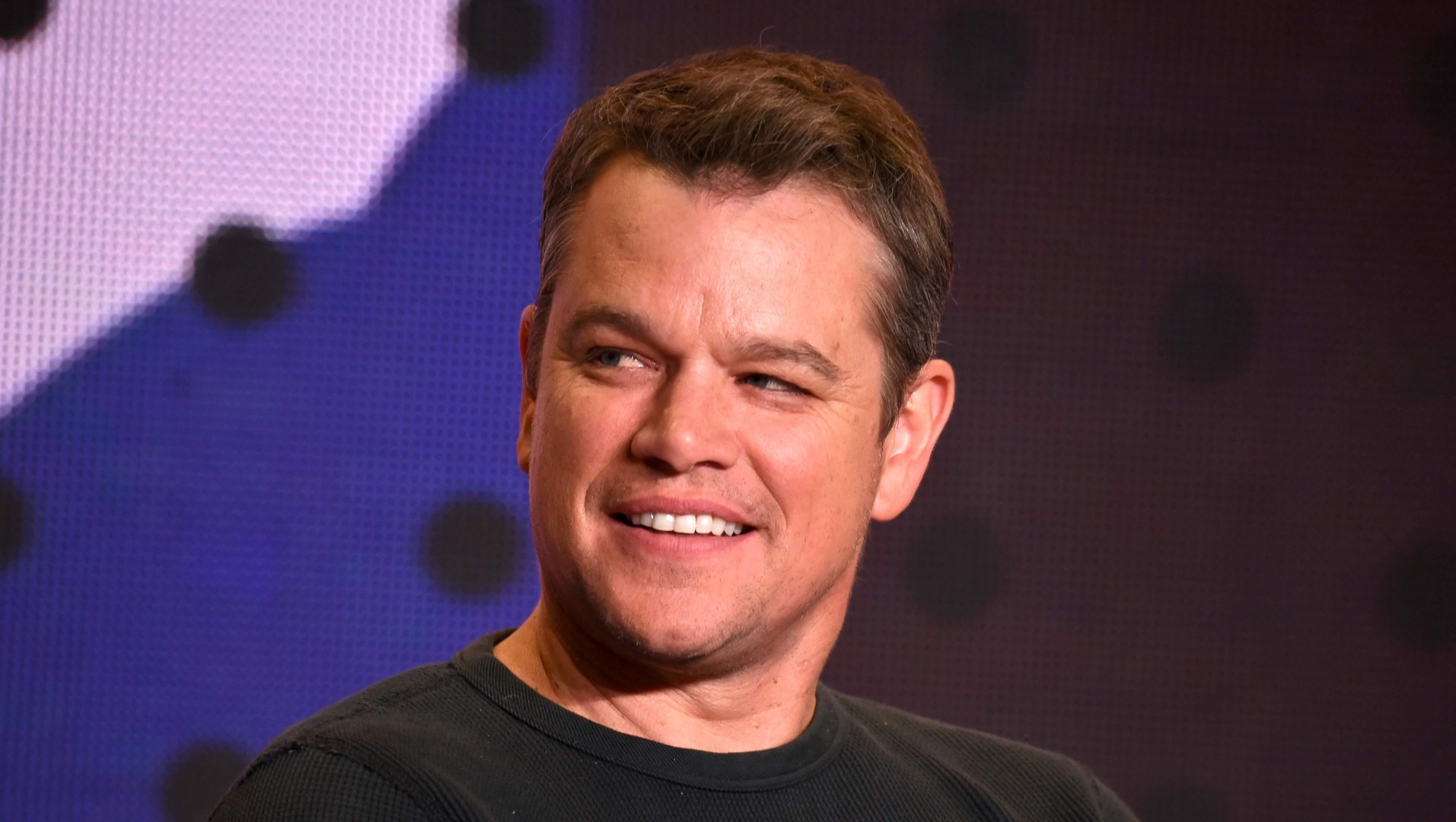 Fortune Favors the Brave for Matt Damon.
The dude has it all, including: enjoying a happy family life with his wife. Lucy, and 4 daughters; earning a writing Oscar win with lifelong pal, Ben Affleck, for Good Will Hunting in 1997; then becoming an A-list acting career starring in huge film series like the Ocean's trilogy and Bourne franchise; and, now co-starring with Affleck, Jodie Comer and Adam Driver in the Ridley Scott-directed and thrilling historical drama, The Last Duel.
First up, Water.org is a global nonprofit organization founded 30 years ago by Matt Damon and Gary White to to "bring water and sanitation to the world. We want to make it safe, accessible, and cost-effective." Damon and White note that 785 million people—1 in 9— lack access to safe water at home. And 2 billion—1 in 3 people— don't have access to a toilet. The water crisis negatively impacts the health and livelihood of more than one-third of our global population. Water.org exists to change this.
Secondly, Crypto.com recently partnered with Water.org, making a $1M direct donation to Damon's nonprofit to support their mission, and is launching initiatives to encourage their more than 10M users around the world to support the cause.
Moreover, Crypto.com and Water.org believe in equal access to the platforms and life changing resources that support self-determination. Through this unique partnership, crypto users across the globe can join in to support this mission.
Matt Damon suggests, "Much like what we're doing with Water.org, Crypto.com is a cryptocurrency platform that shares my commitment to empowering people around the globe with the tools needed to take control of their futures. They have built a crypto platform that is accessible and puts people first."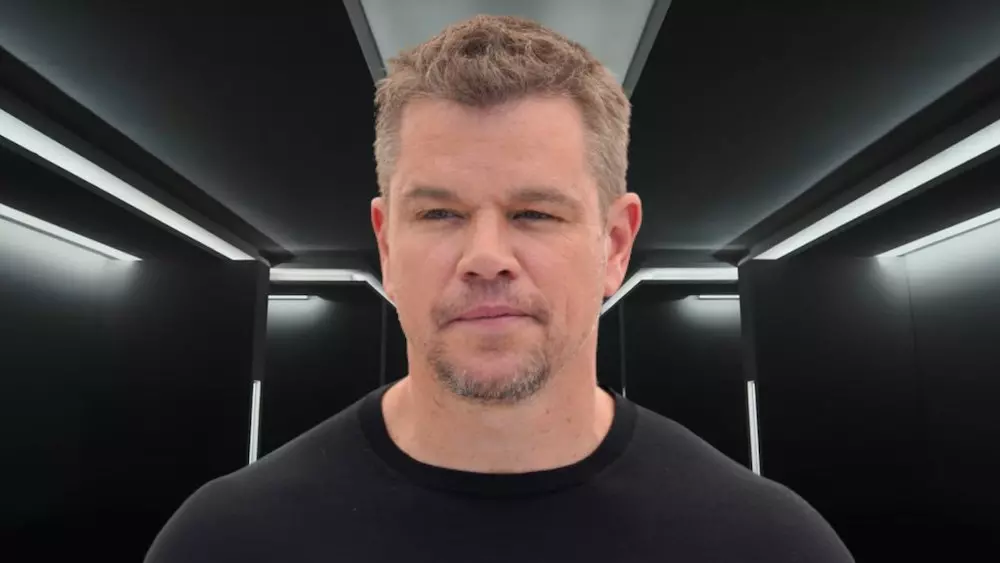 Billed as the world's fastest growing cryptocurrency platform, Crypto.com is "powered by cryptocurrency, Web3 will be more fair and equitable, owned by the builders, creators and users." Crypto.com has also just launched a new global campaign including a video, featuring Matt Damon as the face of this campaign called, "Fortune Favors the Brave."
Directed by Oscar winner Wally Pfister and produced by David Fincher (Se7en/1995, The Social Network/2010, Gone Girl/2014), the dynamic 60 second video is focused around Damon taking viewers on a historical journey of "brave men and women" in the hopes of inspiring people to be their bravest selves.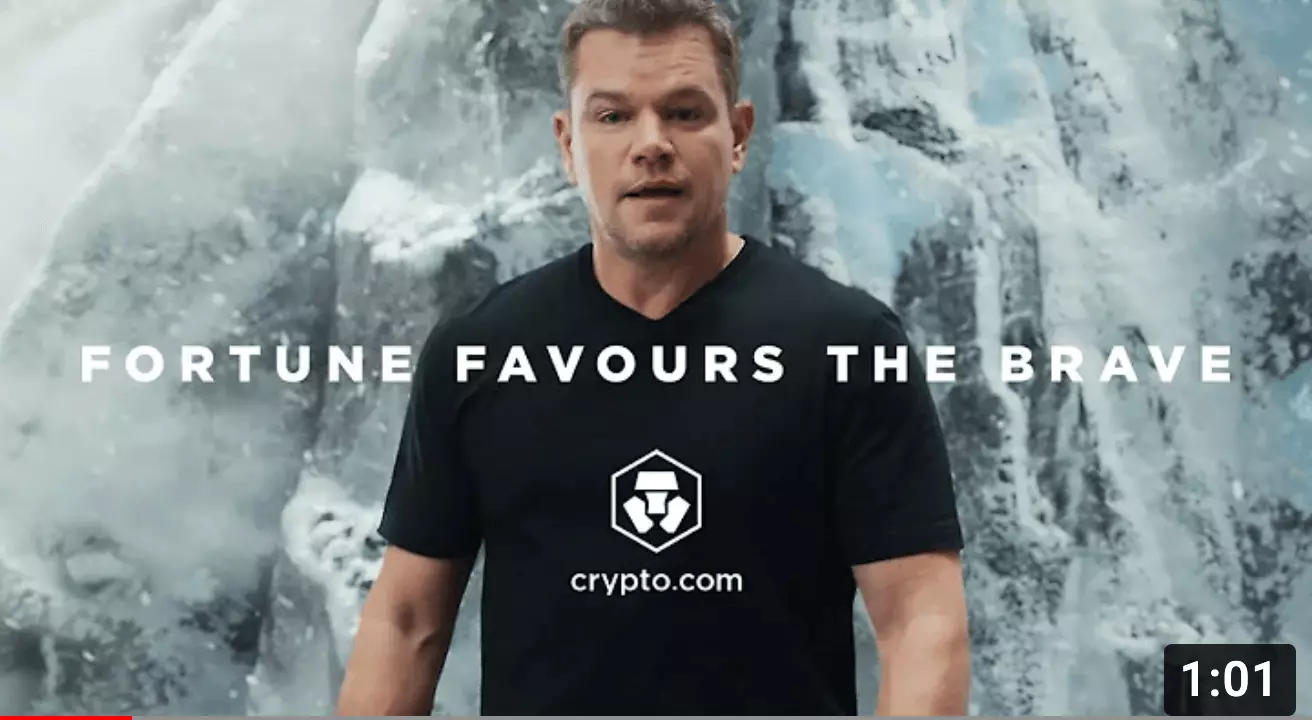 Damon says in the fascinating video: "History is filled with almost everything. With those who almost had adventures, who almost achieved but ultimately for them it proved to be too much. Then, there are others. The ones who embrace the moment and commit. And, in these moments of truth, these men and women, these mere mortals, just like you and me. As they peer over the edge they calm their minds and steel their nerves with four simple words that have been whispered by the intrepid since the time of the Romans. Fortune Favors the Brave."
Indeed, from growing up on the streets of a Boston suburb playing gridiron football with his pal Ben Affleck and having acting dreams, to finally making it, Damon admits you do have to be courageous and try not to be another 'almost.' He suggests, "You have to put yourself out there with a plan, but you also need to get extraordinarily lucky. As you go through the experience, failing and learning, you get feedback from auditions and then hopefully get better at the process. It's always been a feast or famine business. While we could be devastated by not getting a job, we never took it personally. You can't have self-doubt. But yes, you get frustrated by the system because it's not built for you to succeed, so you have to find a way to break through it."
Fortune does favor the brave.
Just like his character, the knight Jean de Carrouges in The Last Duel, who has to defend his honor and also his wife, Marguerite de Carrouges (Jodie Comer).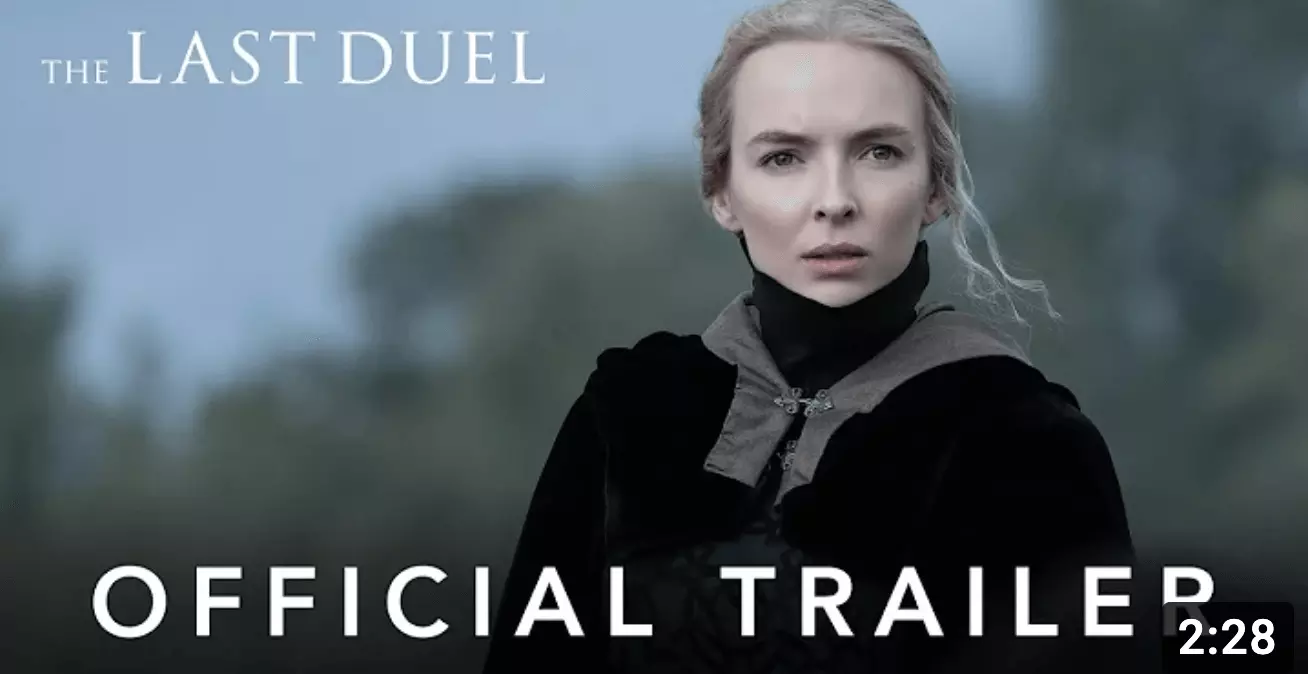 Matt Damon tells us a little bit about his early dreams, his struggles and how his knight, Jean de Carrouges, shows his own bravery in this rousing historical thriller.
When did you first feel you wanted to get into acting?
When I was a toddler, my mother, who was a professor of early childhood development with a keen eye, said she knew I'd be a performer. Why? Because I was always role playing, making up stories and acting them out. [laughs] I still make up stories. But my mother was right.
How did you and your boyhood pal Ben Affleck support each other in your early acting efforts?
Our families weren't involved in the entertainment business. But Ben and I would check out a lot of movies together, dissecting and talking about them. And by 16 we were going to New York City where Ben had an agent and I was introduced to the Carson-Adler agency in the City. So, in high school, we had New York agents, and were just two weird kids who fed off our mutual obsession. We were so driven, we set up a joint bank account with a few hundred bucks, money we'd get from some local commercial work. We'd use that money for trips to New York, or for video games after school—where we'd go to talk movies even more.
What unique edge did you feel you had?
I just wanted to work hard, so starting out I believed that I would outwork anybody. Ben and I would go to auditions where kids would be there with their parents, who were making them go because they themselves maybe had some unrealized dream, and they were trying to live it through their children. And I'm thinking, well, I want it way more than that kid. This is all on me. When I got a one-liner for my movie debut, Mystic Pizza, I was so excited, I was hooked. The lights, the crew, the camera, the action, it was so mind-blowing. This is what I wanted to do forever.
What is The Last Duel about and how did the project develop?
Someone at our company gave me the book, I read it and sent it to Ridley Scott, because it felt like it'd be in director Ridley's wheelhouse—a big epic period movie. It was a compelling true story about this phenomenal woman who did extraordinary things but had been treated like property. And, it's told from three perspectives, two men and a woman. It's about two knights, and about the last sanctioned duel in France, and one knight, my character, claims the other raped his wife. We saw it as a story of perspective, and we needed someone to write the female perspective and we brought in Nicole Holofcener, a brilliant Oscar nominated writer. The challenge on set, apart from shooting in winter and wearing a haircut that literally looked like it had been hacked off, was that we were often playing three roles in one shoot—how you see yourself, and how the other characters see you in their versions. Ridley shot those rape scenes in one take, no cut and paste, from beginning to end. Very moving and disturbing.
How was it writing with Ben Affleck again after 25 years?
We actually backed into screenwriting, as we wrote Good Will Hunting out of necessity to get work as actors, because we weren't getting big jobs. But since then, it feels like we've been working together all the time, because we always talk and rely on one another. But writing the script was different this time around. We were more efficient, with a deadline and an excellent writer with us in Nicole Holofcener. I think we've also learned some things about structure over the last 25 years and now can work faster.
How did you feel about The Last Duel being presented in theatres for viewers?
Let's face it, our whole business revolves around viewers feeling safe enough today to go back to the theatres. We're proud of our work, it feels so satisfying to be back in front of theater fans. On the other hand, audiences are so observant these days, it's hard getting away with putting stunt people in. So, when actors can actually do the stunts and the choreography ourselves, it's all the better for the movie. For our duel, it progressed in the movie like in the book from horseback to the ground to using swords and then daggers like it did historically—incredibly brutal. But we had to make it more cinematic, so our stunt coordinator choreographed it beautifully. While Adam (Driver) and I did the duel, it was all down to Ridley and the stunt team to build a duel that looks great on film.
Tell us more about trying to break through into Hollywood?
Here's an example of how you can go from the realm of dreaming to being a ticket collector. Ben and I were 17-18, and we both auditioned for Dead Poets Society, both getting callbacks. I had read this amazing script, and so wanted to be a part of it. We didn't get it, and a terrific Ethan Hawke eventually got an Oscar nomination for the part I was up for. Ben and I ended up working at a movie theatre for the summer with Dead Poets Society showing, of course. So, you go from the optimism of possibly getting a role in a special movie, to being the ticket collector and watching people get so emotional over the movie. But that opened up the range of possibilities, and we did get called back for other things. So, we were doing some things right, but yes, you need a lot of luck.