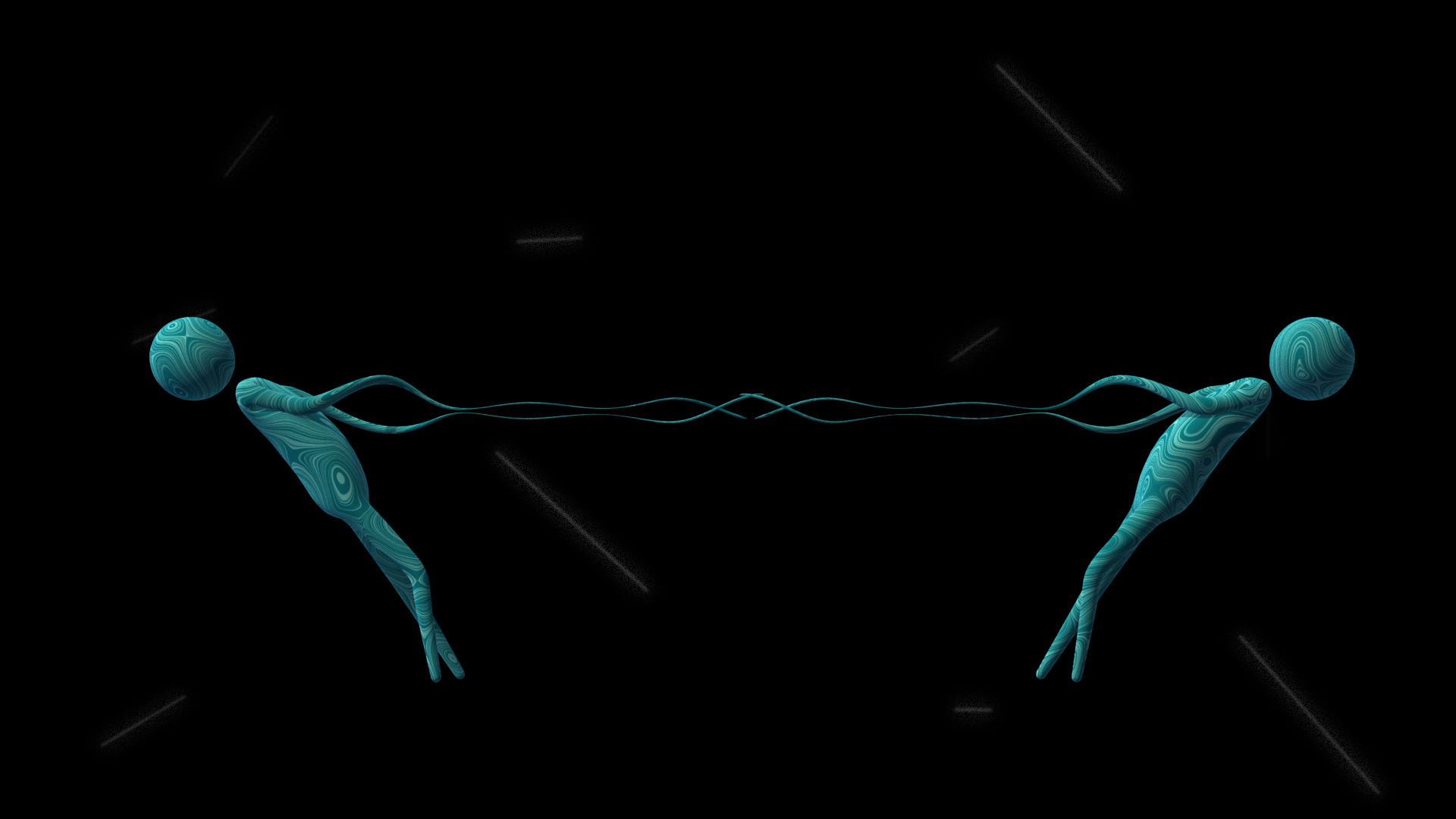 "Science and art sometimes can touch one another, like two pieces of the jigsaw puzzle which is our human life…"
—M.C. Escher, the Dutch graphic artist who made mathematically inspired art
Pause, Play, Repeat.
That's the delightful name of a gorgeous and quirky 3-D animation video by in-demand motion designer and animator Ankita Panda, a short film that has appeared at Oscar qualifying animation film festivals worldwide. Of the short, which is humorous and poignant (with welcoming hugs and doleful tears) and features wood-like but very human stick figure people, LA-based, but India-born Ankita says, "It's a film that identifies the patterns that exist in the macro and micro systems around us. It makes use of the concepts of systems thinking. The film takes you on an abstract journey through a controlled pattern."
Ankita, who has extensive work credits with industry leaders like Mediamonks LA (an animator/motion designer), and with 21st Century Fox, however credits her education with giving her hands-on experience especially at USC's School of Cinematic Arts: "I had the most fun working throughout my three years at the animation program at USC, a time when I created a wide variety of work and learned extensively."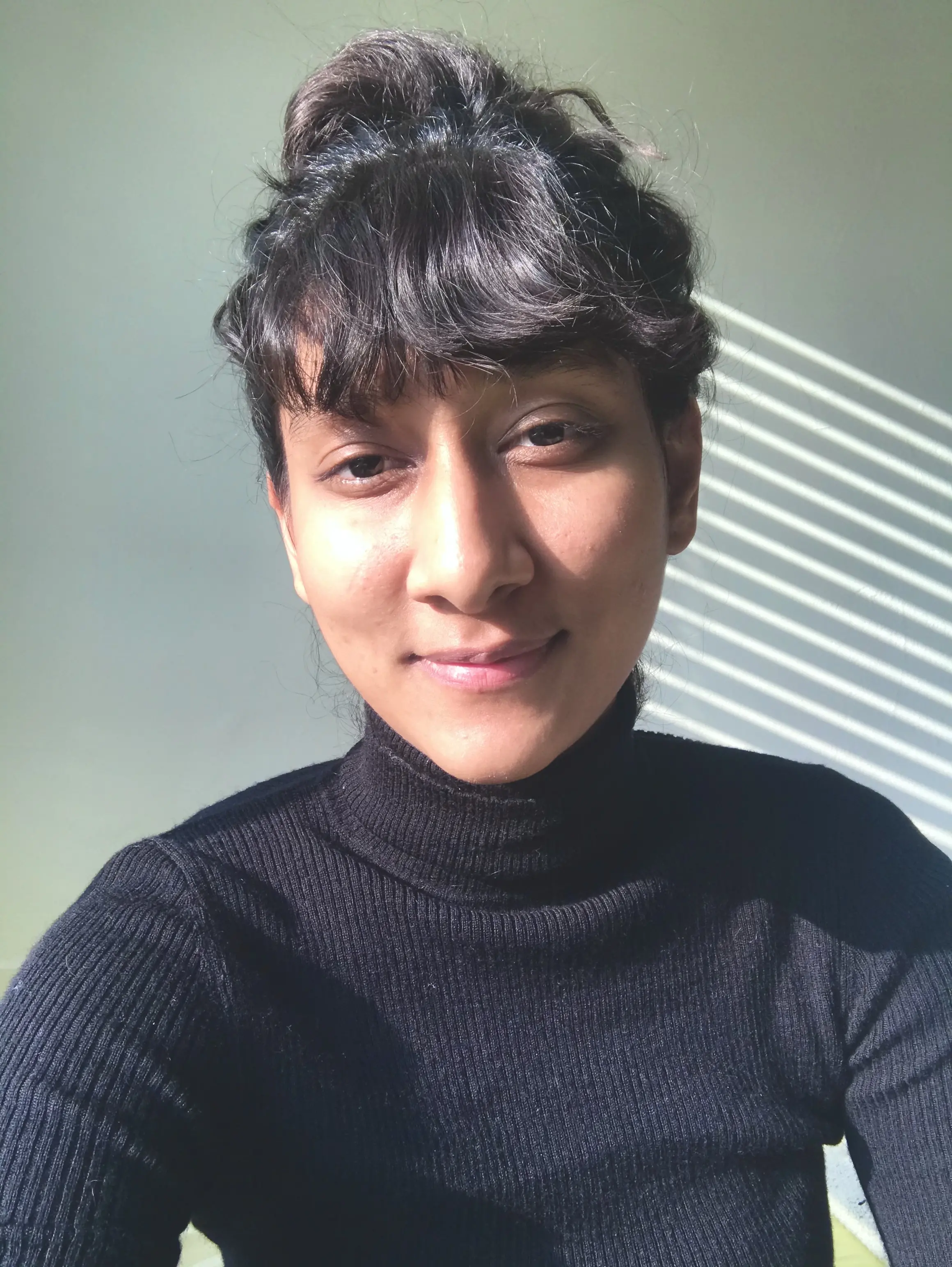 After having worked very long hours as an animator throughout her industry jobs in the film and advertising world in Mumbai, she's now stoked to be smack in the middle of an animation hotbed in California.
This is where Ankita has been creating several of her more acclaimed works, including: Nine—"Inspired from Douglas Hofstadter's 'I am a strange loop,' the film connects 9 impossible objects with the 'self' within' "; Journeys through Space and Time—"Explores change in direction, perspective, and repeating patterns nature by placing the viewer in the center of a virtual 3D kaleidoscope'; and, her first animated short, Beyond Crimson Ties—"The film is intended to show that meaningful relationships lie beyond just words—it's the thoughts and actions that count."
This go-to animator/motion designer sees herself as an "extremely versatile and very quick learner" which allows her to learn new animation styles, new software and to adapt herself to whatever is required by clients/productions. And, she's found herself in the right place in the City of Angels, explaining: "Working in LA over the past few years, I've learned that the demand for content is always growing. Everyone wants better, more sophisticated content and since the application of animation can range over a variety of platforms and industries, the need for good animation content is ever increasing."
That constant need only inspires Ankita Panda even more: "There is a constant growth and learning which is the reason why this industry is so exciting to work in. Everything is always changing for the better."
But going back to that original Escher quote, her Nine short was also inspired by the Dutch artist with Panda revealing, "I am fascinated by the analogies made between different forms like art and math. I am always seeking to explore more on this subject and further deepen my understanding in the integration of a field that is so objective with one that is completely subjective. I'm very influenced by Escher who was an artist who did this inconspicuously well."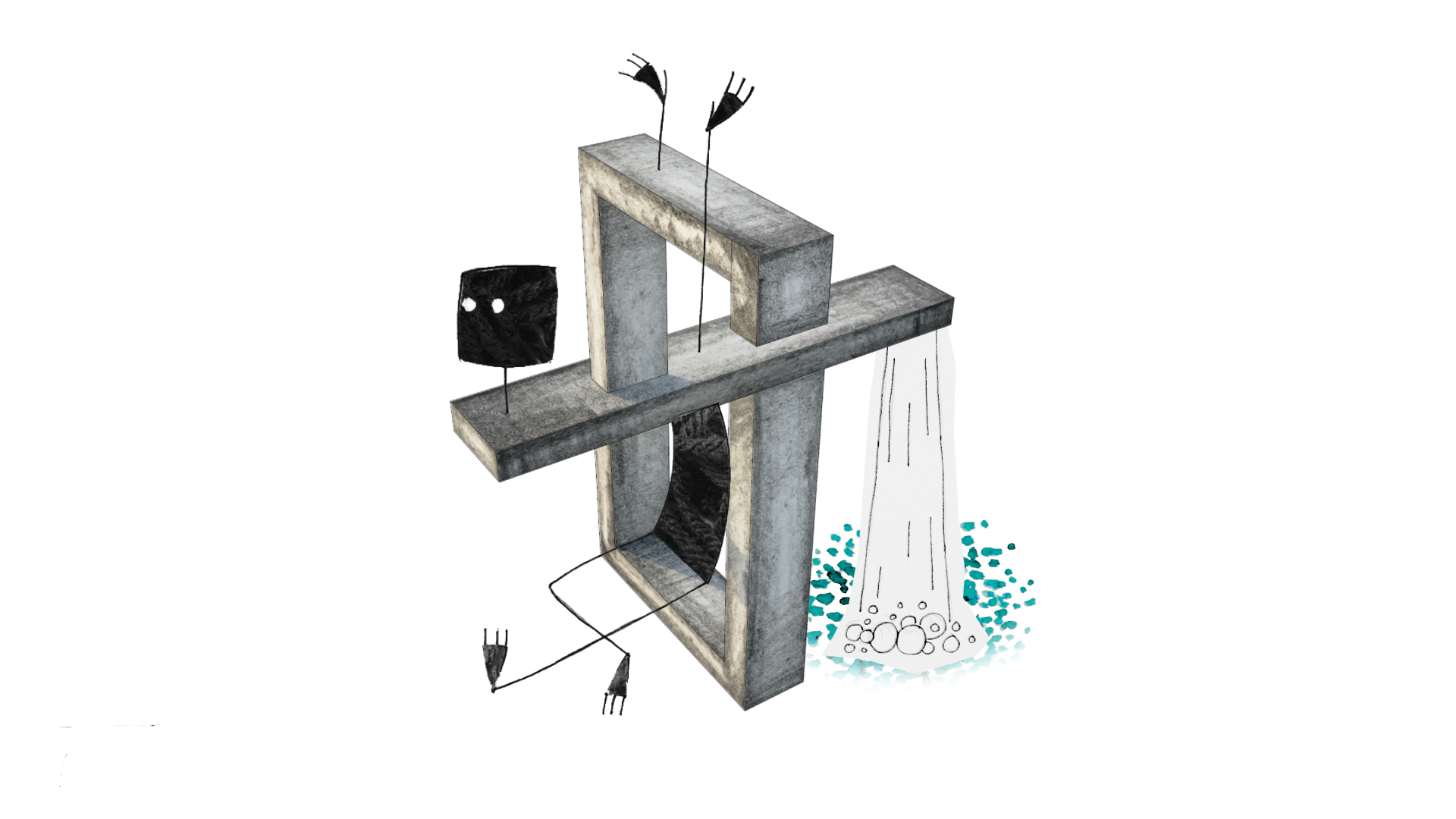 In Nine, which features impossible angles and geometry, much like Escher, in an artistic way, she continues: "I wanted to create a film that forms a connection between visuals and mathematics, and so I decided to create a series of impossible loops and connect them to the illusive number 9. 9 as a number is extremely unique and is at the root of a lot of mathematical loops. Nine is a film all about making these connections."
And, making "connections" is what her goal moving forward is all about: "My goal in the industry would ultimately be to supervise projects on a team as a motion director or a creative director, for short form animation content—commercials, music videos, marketing materials, projection shows and events, etc."
There's an additionally exciting project she has started up, one that reflects Ankita Panda's brilliantly visual style, the origins of which she owes to childhood in India: "The detail and vibrancy in all forms of Indian art has influenced my personal image and motion work over the years."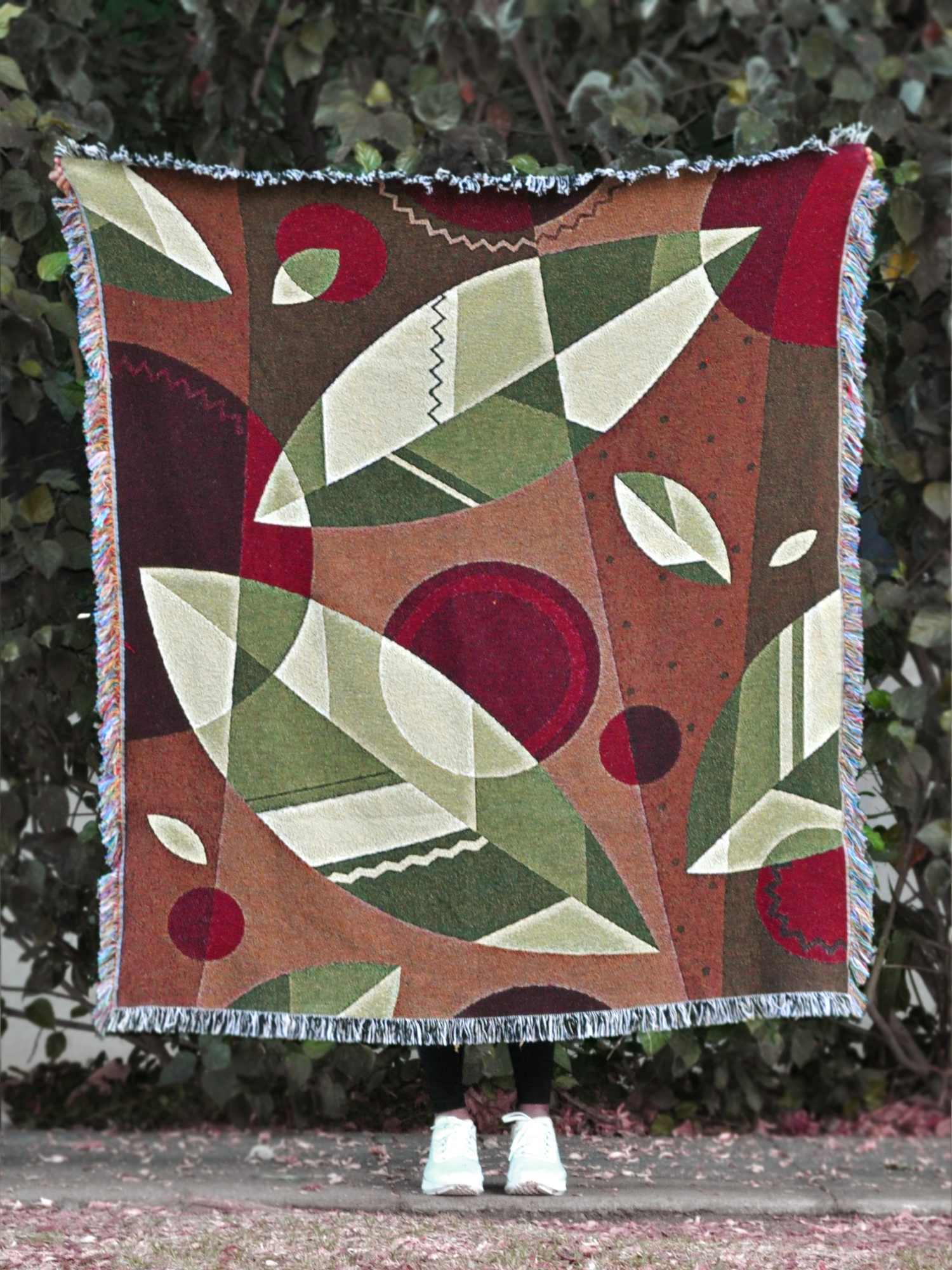 So, now she has launched her online store - BLANK__IT to reflect her strong passion for geometric art and pattern making: "I wanted to focus on creating good designs on quality products—to bring something vibrant and unique to someone else's home."
Just like her visually stunning animation work, her "vibrant designs on sustainable fabrics" are eye-catching.
Check out Ankita Panda's gorgeous animation reel and credits at her site, and drop in on her work at Vimeo, and on LinkedIn, on Instagram, and on Facebook, and also on her online store - BLANK__IT.