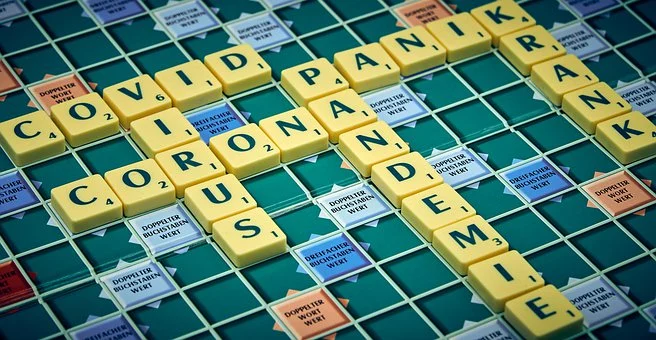 The Covid-19 Pandemic has meant that 2020 has been a year of immense tragedy and hardship for people in every country around the world.
As well as the loss of life, serious health issues, and mass unemployment, many people have found themselves locked away inside their homes, unable to go out or do any of their normal everyday things. Whilst this has caused huge social and economic problems, there is one other problem that has also been exacerbated, and that is mental health. Spending weeks and months in a state of lockdown has caused huge problems with mental health and more and more people are being left to suffer. One way to help mitigate this issue is by keeping yourself occupied, and one great way to do that is to play games with your family. Not only will this enable you all to maintain a positive mindset, but it also helps families to bond and come together during this pandemic, which can at least be one good thing to come out of it.
Here are some great games to try with your family during a lockdown.
1. Scrabble

Scrabble is a classic word-building game that can be played with the whole family. Each player gets seven letter tiles with which to make the best possible words on the game board. Scrabble lovers are a very challenging game and one great way to get the best out of the letters is to practice with a word unscramble site. On these sites, you can create different anagrams based on a scrambled alphabet, which enables you to build your vocabulary and learn to make words quickly. Scrabble is fantastic to play with your kids as it is not only fun, but it can also really help them with their reading and other literacy skills. This is particularly important during the lockdown with so many kids missing school lessons right now.
2. Monopoly
Monopoly is perhaps the most famous of all family board games in which the players compete to build a property empire. It is a game that is not only fun but is also one of the most competitive with no friends being taken in that race to become a millionaire mogul. Whilst there are official rules for Monopoly, every family has its own version which they play. Either way, the goal is to build up your property and then force the competition into bankruptcy in order to be the last one standing.
3. Risk
Risk is a really exciting game based around the world map in which each player tries to build a global empire. This is done by building up resources that enable you to invade the other players' countries and overcome their forces. Risk is a great game for lockdown because many people have a lot of time to kill and Risk can take many hours to complete. It is a great game for competitive families as the game can get quite heated with nobody taking prisoners on the path to global domination. The rules and strategies of Risk can be a little complex, so if you have younger kids then you can play in pairs to help them understand.
4. Clue
Clue is another classic board game in which players must use their powers of deduction to solve a murder mystery. The game board is based on an old mansion with various potential murder suspects and weapons which must be eliminated from the investigation one by one. Clue is a great game to be played as individuals or in pairs for a little family bonding. The rules are really simple, so Clue is a great game for family members of all ages.
5. Taboo

Taboo is a really exciting team game for families where you have to describe a word without using any of the common related words. For example, if the word is "Ocean", you need to describe it to your team without using terms like "Sea", "Blue", "Fish" or "Waves". This is so much fun and players usually end up shouting at each other good-naturedly as the time is starting to tick down. Taboo needs at least 4 players, but it is better for bigger families.
The Covid-19 Pandemic has been a trying time for so many families, but it also has the potential to provide positive opportunities for families to spend time together and become closer. There are some really fantastic games which families can play which will help them to pass the time and really enjoy each other's company. Try out the games on this list and keep score to see who comes out as the ultimate champion when the lockdown is finally over.