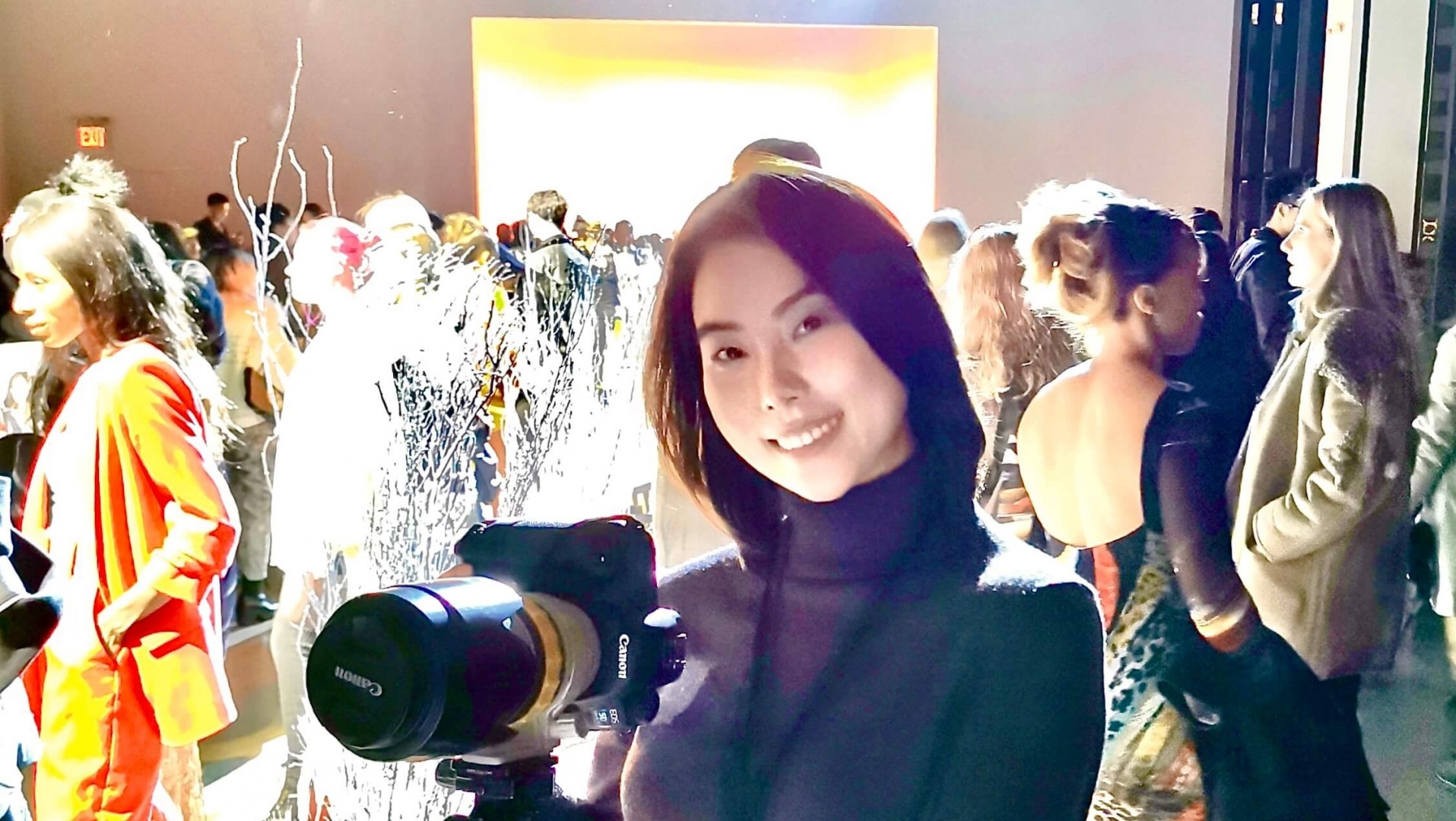 Even though photographer/videographer Jiayi Liang initially studied music at Beijing's Central Conservatory of Music, several key events inspired her to get into the world of visual images.
First, growing up in the "fashion city" of Dalian in China, she was always fascinated with the awesome landscape and portraits in National Geographic magazine and the works of famous photographers like Steve McCurry. The now New York-based Jiayi, who has worked on New York Fashion Week runways to photographing stunning landscapes in 30 American States, to working for Hollywood productions, like being videographer for a Mulan the movie event, says: "Photographer Steve McCurry does a good job of explaining his working process in very simple terms. He doesn't over-intellectualize the art form, and he's more obsessed with telling an effective story with his photos instead of paying more attention to technical details."
Secondly, while studying music, Jiayi enthuses: "When I was in music school, I was the photographer for school events, and I'd bring my camera with me to walk around without any destinations, just to shoot randomly. When I set up a photography club, we organized different activities including competitions, and that all increased my enthusiasm. I realized that maybe one day I should become a professional photographer."
Consequently, and because of her childhood love of movies and storytelling, she changed her major to filmmaking and then attended the New York Film Academy for her master's degree: "I was getting much closer to the photographer and videographer's path."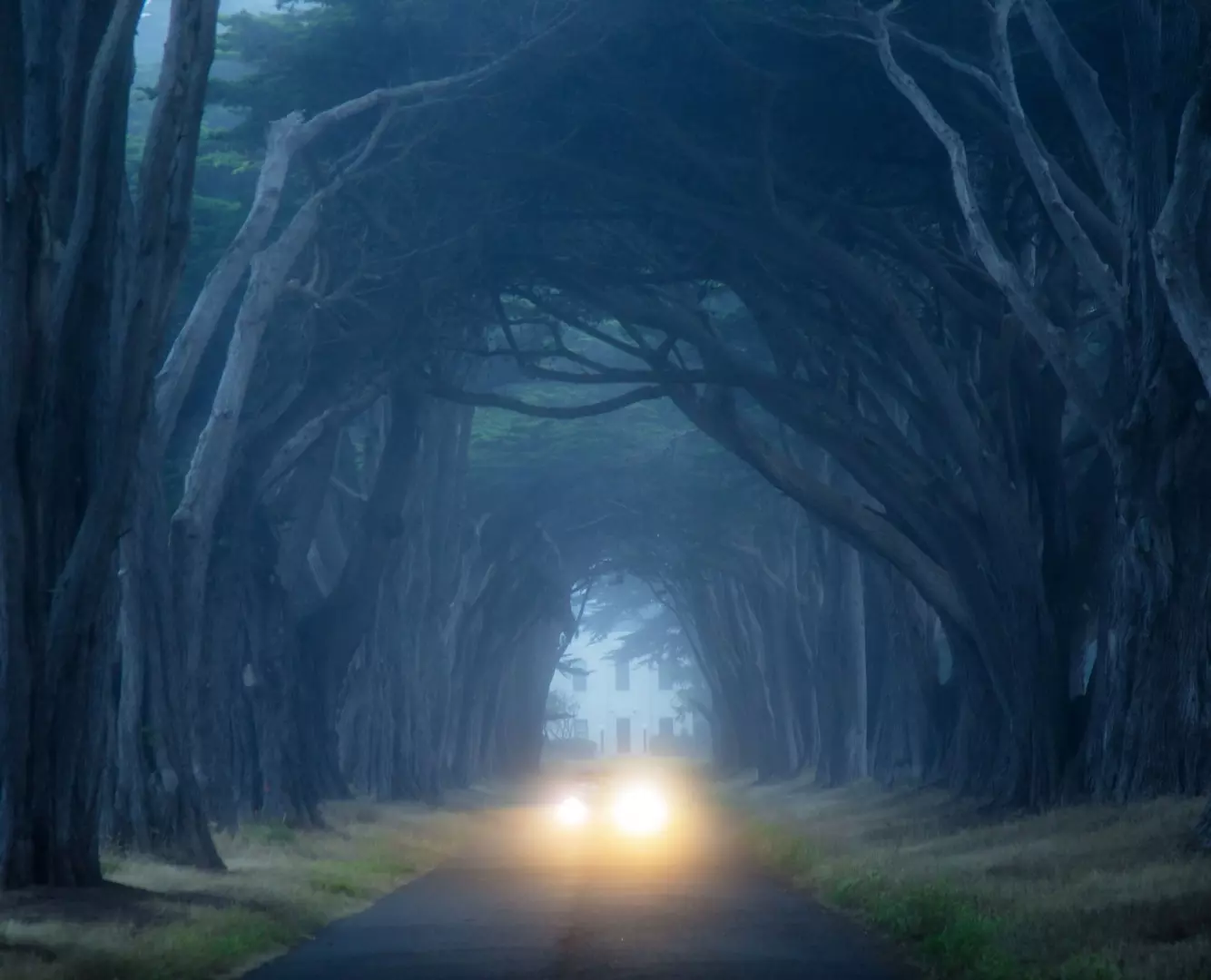 Thirdly, when Jiayi began working for Caveler a start-up travel company making promotional videos and photos for high-end travel experiences, she was personally transformed by visiting national parks that were home to spectacular landforms in Grand Canyon, Monument Valley, Arches National Park, and Antelope Canyon. She recalls, "Compared with other national parks dominated by trees, these landforms in Utah are mainly majestic rocks and canyons. Take just one glance, they're vast and magnificent, it makes your mood surge. When the sun shines on the rocks at different times, those scenes presented different colors and shapes that are very fascinating. These images can't be seen in other places."
Moreover, Jiayi says those visits were some of the best experiences life has given her. Additionally, she notes that the great film director John Ford shot many of his most famous "Western" films in Monument Valley, starting with Stagecoach, while exploring the land's mythical landscapes.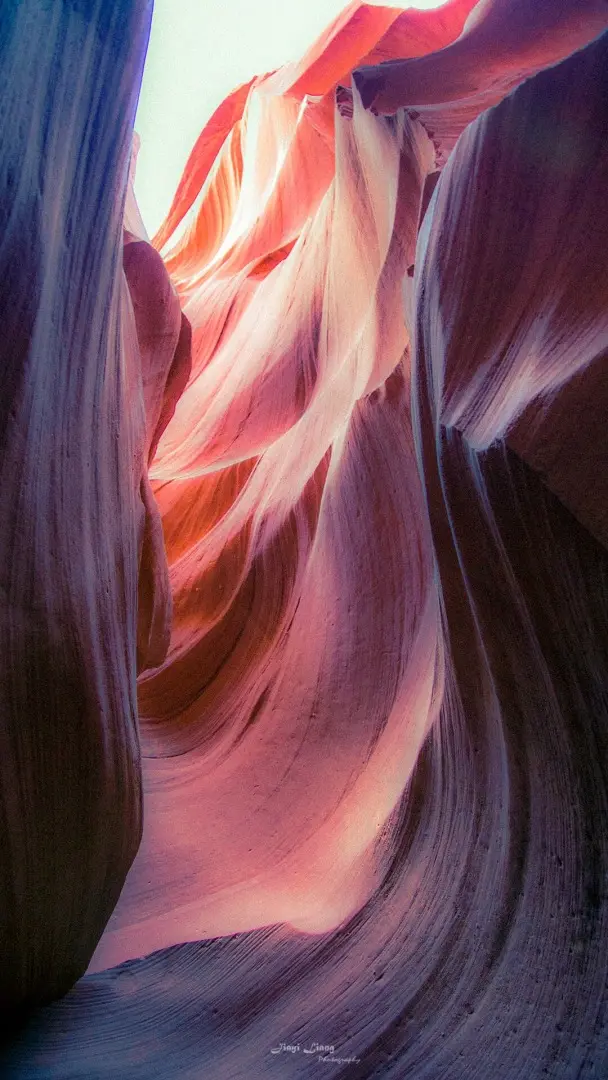 As a result of photographing those same landscapes, she admits, "After traveling to more than 30 States, I met awesome people, whose portraits I photographed, and also experienced both great and dangerous times. During the journey, it broadened my mind and expanded my knowledge of people and things, it impacted my photography and videography style, inspiring me to become an independent photographer and videographer."
Indeed, today, Jiayi's broad work experience also includes working for two very cool eyewear brands, Suki-Eyewear and Mott & Bayard, as a photographer and videographer. Her experience with these brands, both owned by Kenneth Ma, suggests how working in exciting environments propels her to create memorable images: "Their products are well-known for style and function: for creating unique and eye-catching coloring and quality titanium, as well as providing great-looking and better-fitting glasses for every customer. We've collaborated on yearly campaign shoots, photo book shoots, and eyewear product shoots, etc. Every time I'd have to come up with new ideas to fit their specific product lines, and I've been allowed to freely express my creative energy and take my art in the direction of my choosing."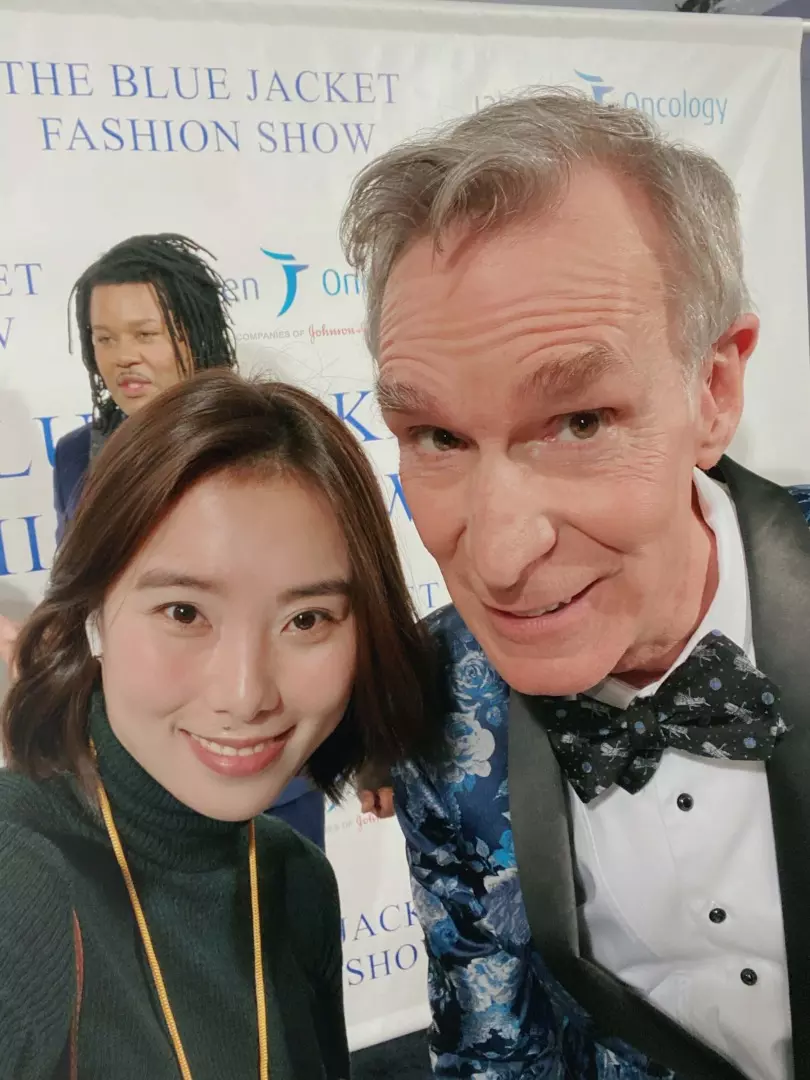 Moreover, some of Jiayi's other work experience includes: taking photos and videos for New York's Fashion Week for cool designers and products (Blue Jacket, Studio 189, L'Agence, Raisa Vanessa, Dirty Pineapple, Adam Zohar, Ines Di Santo); working as a fashion photographer for Global Glam Magazine and being a photography instructor for Rising Star Photography Society in Princeton, NJ; working as cinematographer/editor for the feature documentary, The Brilliant Star: A Documentary of Gao Yaojie, as well as being the book cover photographer for author Shiyu Lin's book, "The Oral History of Gao Yaojie."
Additionally, for Hollywood, she's been the videographer for a Mulan the movie event, and directed several short films which have been screened at Warner Brothers.
As for her tools of choice, Jiayi says her current camera is a Canon 5D Mark IV: "A digital camera is more convenient nowadays, they're always changing, adding new features and improving old ones. Allowing us to update our techniques at any time. But I used an analog film camera for my hobbies, as the photos have special textures and effects that digital cameras don't have. Also, I can focus on the story of the photo itself more than the technical. With my Canon, I'm now using different lenses, such as 70-200mm, 50mm, 35mm, etc. as they give you a different perspective to see the image."
As a widely experienced photographer/videographer, Jiayi says she offers expertise in sales and marketing, product promotion, administrative processes and project management. She suggests: "My ability to adapt to changes is strong, and I believe that with my professional ability and this adaptability, I can contribute to almost every field of photography and videography, whether it's fashion, documentary, news, or entertainment, I can quickly adapt to the specific requirements of each field."
Looking ahead, Jiayi Liang's appreciation of the work of famous photographers like Steve McCurry, Michael Yamashita, Gerd Ludwig, Elena Shumilova, and George Natsioulis, encourages her to think about maybe working for "Nat Geo, Getty Images, or other professional photography organizations and entertainment companies." She adds, "My hope is that my work can be helpful to society. When people see my photos or videos, it can arouse them to think about the meaning behind the images. Maybe everyone has different opinions, so if there are different comments and controversies, it may indicate that my goal has been achieved."
Check out Jiayi Liang on her website and on Instagram.